Abstract
The aim of this study is to evaluate the effect of submaximal aerobic exercise with and without external loading on bone metabolism and balance in postmenopausal women with osteoporosis (OP). Thirty-six volunteer, sedentary postmenopausal women with OP were randomly divided into three groups: aerobic, weighted vest, and control. Exercise for the aerobic group consisted of 18 sessions of submaximal treadmill walking, 30 min daily, 3 times a week. The exercise program for the weighted-vest group was identical to that of the aerobic group except that the subjects wore a weighted vest (4–8 % of body weight). Body composition, bone biomarkers, bone-specific alkaline phosphatase (BALP) and N-terminal telopeptide of type 1 collagen (NTX), and balance (near tandem stand, NTS, and star-excursion, SE) were measured before and after the 6-week exercise program. Fat decreased (p = 0.01) and fat-free mass increased (p = 0.005) significantly in the weighted-vest group. BALP increased and NTX decreased significantly in both exercise groups (p ≤ 0.05). After 6 weeks of exercise, NTS score increased in the exercise groups and decreased in the control group (aerobic: +49.68 %, weighted vest: +104.66 %, and control: −28.96 %). SE values for all directions increased significantly in the weighted-vest group. Results showed that the two exercise programs stimulate bone synthesis and decrease bone resorption in postmenopausal women with OP, but that exercise while wearing a weighted vest is better for improving balance.
This is a preview of subscription content,
to check access.
Access this article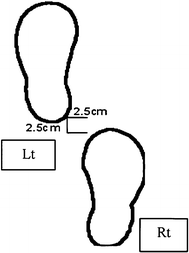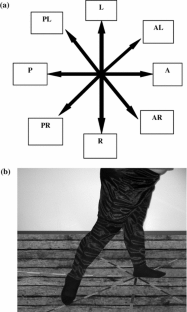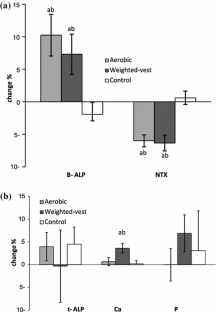 Similar content being viewed by others
References
Firestein GS, Budd RC, Harris ED Jr, Mclnnes IB, Ruddy Sh, Sergent JS (2009) Kelley's textbook of rheumatology, 8th edn. Saunders/Elsevier, Philadelphia

Chien MY, Wu YT, Hsu AT, Yang RS, Lai JS (2000) Efficacy of a 24-week aerobic exercise program for osteopenic postmenopausal women. Calcif Tissue Int 67:443–448

Teoman N, Ozcan A, Acar B (2004) The effect of exercise on physical fitness and quality of life in postmenopausal women. Maturitas 47:71–77

Hourigan SR, Nitz JC, Brauer SG, O'Neill S, Wong J, Richardson CA (2008) Positive effects of exercise on falls and fracture risk in osteopenic women. Osteoporos Int 19:1077–1086

Kemmler W, Lauber D, Weineck J, Hensen J, Kalender W, Engelke K (2004) Benefits of 2 years of intense exercise on bone density, physical fitness, and blood lipids in early postmenopausal osteopenic women: results of the Erlangen Fitness Osteoporosis Prevention Study (EFOPS). Arch Intern Med 164:1084–1091

Liu-Ambrose T, Eng JJ, Khan KM, Carter ND, Mckay HA (2003) Older women with osteoporosis have increased postural sway and weaker quadriceps strength than counterparts with normal bone mass: overlooked determinants of fracture risk? J Gerontol A Biol Sci Med Sci 58:862–866

Madureira MM, Takayama L, Gallinaro AL, Caparbo VF, Costa RA, Pereira RM (2007) Balance training program is highly effective in improving functional status and reducing the risk of falls in elderly women with osteoporosis: a randomized controlled trial. Osteoporos Int 18:419–425

Jessup JV, Horne C, Vishen RK, Wheeler D (2003) Effects of exercise on bone density, balance, and self- efficacy in older women. Biol Res Nurs 4:171–180

Yamazaki S, Ichimura S, Iwamoto J, Takeda T, Toyama Y (2004) Effect of walking exercise on bone metabolism in postmenopausal women with osteopenia/osteoporosis. J Bone Miner Metab 22:500–508

Zehnacker CH, Bemis-Dougherty A (2007) Effect of weighted exercises on bone mineral density in postmenopausal women, a systematic review. J Geriatr Phys Ther 30:79–88

Adami S, Gatti D, Viapiana O, Fiore C, Nuti R, Luisetto G (2008) Physical activity and bone turnover markers; a cross- sectional and a longitudinal study. Calcif Tissue Int 83:388–392

Jenkins DK (2001) Bone alkaline phosphatase, a serum bone turnover assay: usefulness in managing postmenopausal women receiving therapy to prevent or treat osteoporosis. Rev Ser Quidal Corp 9:217–225

Watts NB (1999) Clinical utility of biochemical markers of bone remodeling. Clin Chem 45:1359–1368

Vainionpaa A, Korpelainen R, Vaananen HK (2009) Effect of impact exercise on bone metabolism. Osteoporos Int 20:1725–1733

Yoo EJ, Jun TW, Hawkins SA (2010) The effects of a walking exercise program on fall-related fitness, bone metabolism, and fall-related psychological factors in elderly women. Res Sports Med 18:236–250

Marques EA, Wanderley F, Machado L, Sousa F, Viana JL, Moreira-Gonçalves D, Moreira P, Mota J, Carvalho J (2011) Effects of resistance and aerobic exercise on physical function, bone mineral density, OPG and RANKL in older women. Exp Gerontol 46:524–532

Klentrou P, Slack J, Roy B, Ladouceur M (2007) Effects of exercise training with weighted vests on bone turnover and isokinetic strength in postmenopausal women. J Aging Phys Act 15:287–299

Phoosuwan M, Kritpet T, Yuktanandana P (2009) The effects of weight bearing yoga training on the bone resorption markers of the postmenopausal women. J Med Assoc Thai 92(suppl 5):S102–S108

Lester ME, Urso ML, Evans RK, Pierce JR, Spiering BA, Maresh CM (2009) Influence of exercise mode and osteogenic index on bone biomarker responses during short- term physical training. Bone 45:768–776

Martyn-St James M, Carroll S (2006) High-intensity resistance training and postmenopausal bone loss; a meta-analysis. Osteoporos Int 17:1225–1240

Shaw JM, Snow CM (1998) Weighted vest exercise improves indices of fall risk in older women. J Gerontol A Biol Sci Med Sci 53:53–58

Fiqueroa A, Going SB, Milliken LA, Blew RM, Sharp S, Teixeira PJ et al (2003) Effect of exercise training and hormone replacement therapy on lean and fat mass in postmenopausal women. J Gerontol A Biol Sci Med Sci 58:266–270

Gunedi Z, Ozyemisci- Taskiran O, Demirsoy N (2008) The effect of 4-week aerobic exercise program on postural balance in postmenopausal women with osteoporosis. J Rheumatol Int 28:1217–1222

de Fijter WM, de Fijter CW, Oe PL, ter Wee PM, Donker AJ (1997) Assessment of total body water and fat free mass from anthropometry, Watson formula, creatinine kinetics, and body electrical impedance compared with antipyrine kinetics in peritoneal dialysis patients. Nephrol Dial Transplat 12:151–156

Zarins ZA, Wallis GA, Faghihnia N, Johnson ML, Fattor JA, Horning MA et al (2009) Effects of endurance training on cardio respiratory fitness and substrate partitioning in postmenopausal women. Metab Clin Exp 58:1338–1346

Asikainen TM, Kukkonen-Harjula K, Miilunpalo S (2004) Exercise for health for early postmenopausal women: a systematic review of randomized controlled trials. Sports Med 34:753–778

Banfi G, Lombardi G, Colombini A, Lippi G (2010) Bone metabolism markers in sports medicine. Sports Med 40:697–714

Hinton PS, Rector RS, Thomas TR (2006) Weight- bearing, aerobic exercise increases markers of bone formation during short- term weight loss in overweight and obese men and women. Metabolism 55:1616–1618

Peppone LJ, Mustian KM, Janelsins MC, Palesh OG, Rosier RN, Piazza KM, Purnell JQ, Darling TV, Morrow GR (2010) Effects of a structured weight-bearing exercise program on bone metabolism among breast cancer survivors: a feasibility trial. Clin Breast Cancer 10:224–229

Maimoun L, Manetta J, Couret I, Dupuy AM, Mariano-Goulatt D, Micallef JP, Peruchon E, Rossi M (2006) The intensity level of physical exercise and the bone metabolism response. Int J Sports Med 27:105–111

Caballero MJ, Mahedero G, Hernandez R, Alvarez JL, Rodriguez J, Rodriguez I, Maynar M (1996) Effects of physical exercise on some parameters of bone metabolism in postmenopausal women. Endocr Res 22:131–138

WWW.phosphatesfacts.org (2010) Phosphorus-essential to bone health. http://WWW.phosphatesfacts.org

Kohrt WM, Bloomfield SA, Little KD, Nelson ME, Yingling VR (2004) American college of sport medicine position stand: physical activity and bone health. Med Sci Sports Exerc 36:1985–1996

Going S, Lohman T, Houtkooper L, Metcalfe L, Flint-Wagner H, Stanford V (2003) Effect of exercise on bone mineral density in calcium-replete postmenopausal women with and without hormone replacement therapy. Osteoporos Int 14:637–643

Kukuljan S, Nowson A, Bass L, Sanders K, Nicholson G, Seibel M (2009) Effect of a multi-component exercise program and calcium- vitamin-D3- fortified milk on bone mineral density in older men; a randomized controlled trial. Osteoporos Int 20:1241–1251

Galvao DA, Taaffe DR (2005) Resistance exercise dosage in older adults: single- versus multiset effects on physical performance and body composition. J Am Geri Soci 53:2090–2097

Burke TN, França FJ, Ferreira de Meneses SR, Cardoso VI, Marques AP (2010) Postural control in elderly persons with osteoporosis: efficacy of an intervention program to improve balance and muscle strength: a randomized controlled trial. Am J Phys Med Rehabil 89:549–556

Guadalupe-Grau A, Fuentes T, Guerra B, Calbet JA (2009) Exercise and bone mass in adults. Sports Med 39:439–468

Swanenburg J, de Bruin ED, Stauffacher M, Mulder T, Uebelhart D (2007) Effects of exercise and nutrition on postural balance and risk of falling in elderly people with decreased bone mineral density: randomized controlled trial pilot study. Clin Rehabil 21:523–534
Acknowledgments
This project was supported by a grant from the Postgraduate Studies and Research Program, Physical Therapy Department, Faculty of Medical Sciences at Tarbiat Modares University, Tehran, Islamic Republic of Iran.
Conflict of interest
The authors declare that there are no conflicts of interest.
About this article
Cite this article
Roghani, T., Torkaman, G., Movasseghe, S. et al. Effects of short-term aerobic exercise with and without external loading on bone metabolism and balance in postmenopausal women with osteoporosis. Rheumatol Int 33, 291–298 (2013). https://doi.org/10.1007/s00296-012-2388-2
Received:

Accepted:

Published:

Issue Date:

DOI: https://doi.org/10.1007/s00296-012-2388-2
Keywords