Abstract
Sjögren's syndrome is an autoimmune disorder involving exocrine glands that occurs alone or in association with various autoimmune and connective tissue diseases. The severity of Sjögren's syndrome ranges from isolated sicca syndrome to severe complications such as vasculitis, lung and renal involvement. Overt or latent renal tubular acidosis caused by autoimmune tubulointerstitial nephritis, is a common extraglandular manifestation in Sjögren's syndrome. Osteomalacia is a rare complication of renal tubular acidosis, and it was reported to be associated with distal renal tubular acidosis in Sjögren's syndrome. We report a 60-year-old woman who presented with multiple bone deformity and general muscle weakness. Osteomalacia was secondary to Fanconi's syndrome, and the Fanconi's syndrome was a result of renal involvement in Sjögren's syndrome. Fanconi's syndrome is a rare kidney manifestation in Sjögren's syndrome. It may be latent and may precede the subjective sicca symptoms. These findings suggest that evidence for Sjögren's syndrome should be sought in adult patients with unexplained osteomalacia and renal tubular acidosis, even in the absence of subjective sicca syndrome. Conversely, in patients with Sjögren's syndrome, early investigation and treatment of renal tubular dysfunction may prevent future complications, such as osteomalacia.
Access options
Buy single article
Instant access to the full article PDF.
USD 39.95
Price includes VAT (USA)
Tax calculation will be finalised during checkout.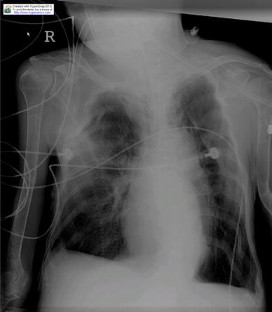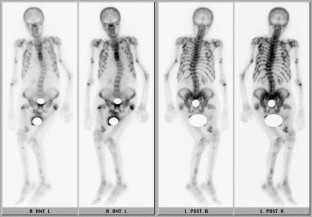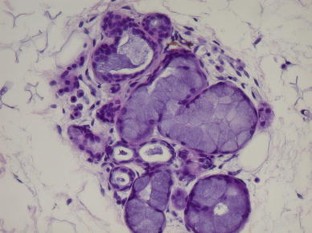 References
1.

Bloch KH, Buchanan WW, Wohl MJ, Bunim JJ (1965) Sjögren's syndrome. A clinical, pathological and serological study of sixty-two cases. Medicine 44:187–231

2.

Manthorpe R, Asmussen K, Oxholm P (1997) Primary Sjögren's syndrome: diagnostic criteria, clinical features and disease activity. J Rheumatol 24(Suppl 50):8–11

3.

Bossini N, Savoldi S, Franceschini F, Mombelloni S, Baronio M, Cavazzana I, Viola BF, Valzorio B, Mazzucchelli C, Cattaneo R, Scolari F, Maiorca R (2001) Clinical and morphological features of kidney involvement in primary Sjögren's syndrome. Nephol Dial Transplant 16:2328–2336

4.

Goules A, Masouridi S, Tzioufas AG, Ioannidis JPA, Skopoudi FN, Moutsopoulos HM (2000) Clinically significant and biopsy-documented renal involvement in primary Sjögren's syndrome. Medicine (Baltimore) 79:241–249

5.

Shiozawa S, Shiozawa K, Shimizu S, Nakada M, Isobe T, Fujita T (1987) Clinical studies of renal disease in Sjögren'ss syndrome. Ann Rheum Dis 46:768–772

6.

Bridoux F, Kyndt X, Abou-Ayache R, Mougenot B, Baillet S, Bauwens M, Lemaitre V, Goujon JM, Touchard G, Vanhille P (2004) Proximal tubular dysfunction in primary Sjögren's syndrome: a clinicopathological study of 2 cases. Clin Nephrol 61:434–439

7.

Eriksson P, Denneberg T, Enestrom S, Johanson B, Lindstrom F, Skogh T (1996) Urolithiasis and distal tubular acidosis preceding primary Sjögren's syndrome: a retrospective study 5–53 years after the presentation of urolithiasis. J Intern Med 239:483–488

8.

Moutsopoulos HM, Cledes J, Skopoulli FN, Elisaf M, Youinou P (1991) Nephrocalcinosis in Sjögren's syndrome: a late sequela of renal tubular acidosis. J Intern Med 230:187–191

9.

Shearn MA, Tu WH (1965) Nephrogenic diabetes insipidus and other defect of renal tubular function in Sjögren's syndrome. Am J Med 39:312–318

10.

Dowd JE, Lipsky PE (1993) Sjögren's syndrome presenting as hypokalemic periodic paralysis. Arthritis Rheum 36:1735–1738

11.

Zimhony O, Sthoeger Z, Ben David D, Bar Khayim Y, Geltner D (1995) Sjögren's syndrome presenting as hypokalemic paralysis due to distal tubular acidosis. J Rheumatol 22:2366–2368

12.

Monte Neto JT, Sesso R, Kirsztajn GM, Da Silva LC, De Carvalho AB, Pereira AB (1991) Osteomalacia secondary to renal tubular acidosis in a patient with primary Sjögren's syndrome. Clin Exp Rheumatol 9:625–627

13.

Clarke BL, Wynne AG, Wilson DM, Fitzpatrick LA (1995) Osteomalacia associated with adult Fanconi's syndrome: clinical and diagnostic features. Clin Endocrinol (Oxf) 43:479–490

14.

Narvaez J, Domingo-Domenech E, Narvaez JA, Nolla JM, Valverde J (2004) Acquired hypophosphatemic osteomalacia associated with multiple myeloma. Joint Bone Spine 72:424–426

15.

Pal B, Griffiths ID (1998) Primary Sjögren's syndrome presenting as osteomalacia secondary to renal tubular acidosis. Br J Clin Pract 42:436–438

16.

Hajjaj-Hassouni N, Guedira N, Lazrak N, Hassouni F, Filali A, Mansouri A, Balafrej L (1995) Osteomalacia as a presenting manifestation of Sjögren's syndrome. Rev Rhum Engl Ed 62:529–532

17.

Okazaki H, Muto S, Kanai N, Shimizu H, Masuyama J, Minato N, Sumiya M, Asano Y, Kano S (1991) A case of primary Sjögren's syndrome presenting as osteomalacia secondary to renal tubular acidosis. Ryumachi 31:45–53

18.

Jovelic A, Stefanovic D (2005) Distal renal tubular acidosis as a cause of osteomalacia in a patient with primary Sjögren's syndrome [abstract]. Vojnosanit Pregl 62:769–773

19.

Fulop M, Mackay M (2004) Renal tubular acidosis, Sjögren's syndrome, and bone disease. Arch Intern Med 164:905–909

20.

Morris RC, Sebastian A, Morris E, Ueki I (1968) Hypergammaglobulinemic renal tubular acidosis: a spectrum of physiological disturbances. J Clin Invest 47:70

21.

Kamn DE, Fischer MS (1972) Proximal renal tubular acidosis and the Fanconi's syndrome in a patient with hypergammaglobulinemia. Nephron 9:208–219

22.

Walker BR, Alexander F, Tannenbaum PJ (1971) Fanconi's syndrome with renal tubular acidosis and light chain proteinuria. Nephron 8:103–107

23.

Delplace M (1983) Les manifestation renales du syndrome de Sjögren. Revue de la literature a partir d'un cas [abstract]. Sem Hosp 59:1693–1698
About this article
Cite this article
Yang, YS., Peng, CH., Sia, SK. et al. Acquired hypophosphatemia osteomalacia associated with Fanconi's syndrome in Sjögren's syndrome. Rheumatol Int 27, 593–597 (2007). https://doi.org/10.1007/s00296-006-0257-6
Received:

Accepted:

Published:

Issue Date:
Keywords
Osteomalacia

Sjögren's syndrome

Fanconi's syndrome