Abstract
Diverse agriculturally important microbes have been studied with known potential in plant growth promotion. Providing several opportunities, Stenotrophomonas species are characterized as promising plant enhancers, inducers, and protectors against environmental stressors. The S. indicatrix BOVIS40 isolated from the sunflower root endosphere possessed unique features, as genome insights into the Stenotrophomonas species isolated from oilseed crops in Southern Africa have not been reported. Plant growth-promotion screening and genome analysis of S. indicatrix BOVIS40 were presented in this study. The genomic information reveals various genes underlining plant growth promotion and resistance to environmental stressors. The genome of S. indicatrix BOVIS40 harbors genes involved in the degradation and biotransformation of organic molecules. Also, other genes involved in biofilm production, chemotaxis, and flagellation that facilitate bacterial colonization in the root endosphere and phytohormone genes that modulate root development and stress response in plants were detected in strain BOVIS40. IAA activity of the bacterial strain may be a factor responsible for root formation. A measurable approach to the S. indicatrix BOVIS40 lifestyle can strategically provide several opportunities in their use as bioinoculants in developing environmentally friendly agriculture sustainably. The findings presented here provide insights into the genomic functions of S. indicatrix BOVIS40, which has set a foundation for future comparative studies for a better understanding of the synergism among microbes inhabiting plant endosphere. Hence, highlighting the potential of S. indicatrix BOVIS40 upon inoculation under greenhouse experiment, thus suggesting its application in enhancing plant and soil health sustainably.
This is a preview of subscription content,
to check access.
Access this article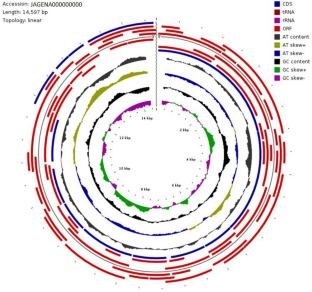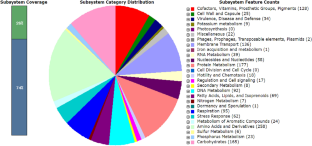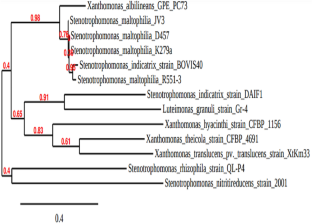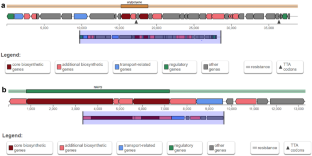 Availability of data and materials
From the NCBI database output, the Bioproject number is PRJNA706595, BioSample number is SAMN18138830, while the whole genome accession number is JAGENA000000000.
References
Adeleke BS, Babalola OO (2020) The endosphere microbial communities, a great promise in agriculture. Int Microbiol 24:1–17. https://doi.org/10.1007/s10123-020-00140-2

Adeleke BS, Babalola OO (2021) Biotechnological overview of agriculturally important endophytic fungi. Hortic Environ Biotechnol 63:1–14

Adeniji AA, Ayangbenro AS, Babalola OO (2021) Genomic exploration of Bacillus thuringiensis MORWBS1. 1-candidate biocontrol agent, predicts genes for biosynthesis of zwittermicin, 4, 5-DOPA dioxygenase extradiol, and quercetin 2, 3-dioxygenase. Mol Plant-Microbe Interac https://doi.org/10.1094/MPMI-10-20-0272-SC.

Akinola SA, Ayangbenro AS, Babalola OO (2021) The immense functional attributes of maize rhizosphere microbiome: a shotgun sequencing approach. Agric 11:118

Alexander A, Singh VK, Mishra A, Jha B (2019) Plant growth promoting rhizobacterium Stenotrophomonas maltophilia BJ01 augments endurance against N2 starvation by modulating physiology and biochemical activities of Arachis hypogea. Plos One 14:e0222405

Ali Q, Ashraf M, Anwar F (2009) Physico-chemical attributes of seed oil from drought stressed sunflower (Helianthus annuus L.) plants. Grasas Aceites 60:477–483

Annapurna K, Govindasamy V, Sharma M, Ghosh A, Chikara SK (2018) Whole genome shotgun sequence of Bacillus paralicheniformis strain KMS 80, a rhizobacterial endophyte isolated from rice (Oryza sativa L.). 3 Biotech 8:223

Araújo WL, Marcon J, Maccheroni W, Van Elsas JD, Van Vuurde JW, Azevedo JL (2002) Diversity of endophytic bacterial populations and their interaction with Xylella fastidiosa in citrus plants. Appl Environ Microbiol 68:4906–4914

Aravind R, Kumar A, Eapen S, Ramana K (2009) Endophytic bacterial flora in root and stem tissues of black pepper (Piper nigrum L.) genotype: isolation, identification and evaluation against Phytophthora capsici. Lett Appl Microbiol 48:58–64

Arkin AP, Cottingham RW, Henry CS, Harris NL, Stevens RL, Maslov S, Dehal P, Ware D, Perez F, Canon S (2018) KBase: the United States department of energy systems biology knowledgebase. Nat Biotechnol 36:566–569

Asaf S, Khan MA, Khan AL, Waqas M, Shahzad R, Kim A-Y, Kang S-M, Lee I-J (2017) Bacterial endophytes from arid land plants regulate endogenous hormone content and promote growth in crop plants: an example of Sphingomonas sp. and Serratia marcescens. J Plant Interac 12:31–38

Audipudi A, Chakicherla B, Bhore S (2017) Bacterial endophytes as biofertilizers and biocontrol agents for sustainable agriculture. Biotechnol Sustain 1:223–247

Babalola OO, Emmanuel OC, Adeleke BS, Odelade KA, Nwachukwu BC, Ayiti OE, Adegboyega TT, Igiehon NO (2021) Rhizosphere microbiome cooperations: strategies for sustainable crop production. Curr Microbiol 78:1069–1085

Baldotto LEB, Olivares FL, Bressan-Smith R (2011) Structural interaction between GFP-labeled diazotrophic endophytic bacterium Herbaspirillum seropedicae RAM10 and pineapple plantlets' Vitória'. Braz J Microbiol 42:114–125

Baudoin E, Benizri E, Guckert A (2003) Impact of artificial root exudates on the bacterial community structure in bulk soil and maize rhizosphere. Soil Biol Biochem 35:1183–1192

Berg G, Egamberdieva D, Lugtenberg B, Hagemann M (2010) Symbiotic plant–microbe interactions: stress protection, plant growth promotion, and biocontrol by Stenotrophomonas symbioses and stress. Springer, New York, pp 445–460

Bhattacharyya C, Bakshi U, Mallick I, Mukherji S, Bera B, Ghosh A (2017) Genome-guided insights into the plant growth promotion capabilities of the physiologically versatile Bacillus aryabhattai strain AB211. Front Microbiol 8:411

Bioinformatics B (2011) FastQC: a quality control tool for high throughput sequence data. Babraham Institute, Cambridge. http://www.bioinformatics.babraham.ac.uk/projects/fastqc

Bolger AM, Lohse M, Usadel B (2014) Trimmomatic: a flexible trimmer for Illumina sequence data. Bioinformatics 30:2114–2120

Bric JM, Bostock RM, Silverstone SE (1991) Rapid in situ assay for indoleacetic acid production by bacteria immobilized on a nitrocellulose membrane. Appl Environ Microbiol 57:535–538

Chukwuneme CF, Ayangbenro AS, Babalola OO, Kutu FR (2021) Functional diversity of microbial communities in two contrasting maize rhizosphere soils. Rhizosphere 17:100282

Das P, Nutan KK, Singla-Pareek SL, Pareek A (2015) Oxidative environment and redox homeostasis in plants: dissecting out significant contribution of major cellular organelles. Front Environ Sci 2:70

de Lima Brossi MJ, Jiménez DJ, Cortes-Tolalpa L, van Elsas JD (2016) Soil-derived microbial consortia enriched with different plant biomass reveal distinct players acting in lignocellulose degradation. Microbial Ecol 71:616–627

Dinesh R, Srinivasan V, Sheeja TE, Anandaraj M, Srambikkal H (2017) Endophytic actinobacteria: diversity, secondary metabolism and mechanisms to unsilence biosynthetic gene clusters. Crit Rev Microbiol 43:546–566

Dowarah B, Agarwal H, Krishnatreya DB, Sharma PL, Kalita N, Agarwala N (2021) Evaluation of seed associated endophytic bacteria from tolerant chilli cv. Firingi Jolokia for their biocontrol potential against bacterial wilt disease. Microbiol Res 248:126751

Eida AA, Bougouffa S, Alam I, Hirt H, Saad MM (2021) Complete genome sequence of Cellulomonas sp. JZ18, a root endophytic bacterium isolated from the perennial desert tussock-grass Panicum turgidum. Curr Microbiol 78:1135–1141

Fadiji AE, Ayangbenro AS, Babalola OO (2021) Unveiling the putative functional genes present in root-associated endophytic microbiome from maize plant using the shotgun approach. J Appl Gen 62:339–351

Forchetti G, Masciarelli O, Alemano S, Alvarez D, Abdala G (2007) Endophytic bacteria in sunflower (Helianthus annuus L.): isolation, characterization, and production of jasmonates and abscisic acid in culture medium. Appl Microbiol Biotechnol 76:1145–1152

Gaber A, Yoshimura K, Yamamoto T, Yabuta Y, Takeda T, Miyasaka H, Nakano Y, Shigeoka S (2006) Glutathione peroxidase-like protein of Synechocystis PCC 6803 confers tolerance to oxidative and environmental stresses in transgenic Arabidopsis. Physiol Plant 128:251–262

Gholami A, Shahsavani S, Nezarat S (2009) The effect of plant growth promoting rhizobacteria (PGPR) on germination, seedling growth and yield of maize. Int J Biol Life Sci 1:35–40

Glick BR (2020) Beneficial plant-bacterial interactions, 2nd edn. Springer, Germany

Guerrieri MC, Fiorini A, Fanfoni E, Tabaglio V, Cocconcelli PS, Trevisan M, Puglisi E (2021) Integrated genomic and greenhouse assessment of a novel plant growth-promoting rhizobacterium for tomato plant. Front Plant Sci 12:660620

Ho Y-N, Chiang H-M, Chao C-P, Su C-C, Hsu H-F, Guo C-t, Hsieh J-L, Huang C-C (2015) In planta biocontrol of soilborne Fusarium wilt of banana through a plant endophytic bacterium, Burkholderia cenocepacia 869T2. Plant Soil 387:295–306

Hubrich F, Müller M, Andexer JN (2021) Chorismate-and isochorismate converting enzymes: versatile catalysts acting on an important metabolic node. Chem Comm 57:2441–2463

Huelsenbeck JP, Ronquist F (2001) MRBAYES: Bayesian inference of phylogenetic trees. Bioinformatics 17:754–755

Igiehon NO, Babalola OO, Aremu BR (2019) Genomic insights into plant growth promoting rhizobia capable of enhancing soybean germination under drought stress. BMC Microbiol 19:159

Ireland C, Peekhaus N, Lu P, Sangari R, Zhang A, Masurekar P, An Z (2008) The tryptophan synthetase gene TRP1 of Nodulisporium sp.: molecular characterization and its relation to nodulisporic acid A production. Appl Microbiol Biotechnol 79:451–459

Jeong H-S, Jouanneau Y (2000) Enhanced nitrogenase activity in strains of Rhodobacter capsulatus that overexpress the rnf genes. J Bacteriol 182:1208–1214

Koga J, Adachi T, Hidaka H (1991) IAA biosynthetic pathway from tryptophan via indole-3-pyruvic acid in Enterobacter cloacae. Agric Biol Chem 55:701–706

Kumar NP, Audipudi V (2015) Exploration of a novel plant growth promoting bacteria Stenotrophomonas maltophilia AVP27 isolated from the chilli rhizosphere soil. Int J Engin Res General Sci 3:265–273

Liu Y-Q, Wang Y-H, Kong W-L, Liu W-H, Xie X-L, Wu X-Q (2020) Identification, cloning and expression patterns of the genes related to phosphate solubilization in Burkholderia multivorans WS-FJ9 under different soluble phosphate levels. AMB Expr 10:108

Lopes R, Cerdeira L, Tavares GS, Ruiz JC, Blom J, Horácio EC, Mantovani HC, de Queiroz MV (2017) Genome analysis reveals insights of the endophytic Bacillus toyonensis BAC3151 as a potentially novel agent for biocontrol of plant pathogens. World J Microbiol Biotechnol 33:1–15

Ludwig-Müller J (2015) Plants and endophytes: equal partners in secondary metabolite production? Biotechnol Lett 37:1325–1334

Maela MP, Serepa-Dlamini MH (2020) Draft genome sequence of Stenotrophomonas pavanii strain MHSD12, a bacterial endophyte associated with Dicoma anomala. Microbiol Res Ann 9:e00550-e1520

Mahanty T, Bhattacharjee S, Goswami M, Bhattacharyya P, Das B, Ghosh A, Tribedi P (2017) Biofertilizers: a potential approach for sustainable agriculture development. Environ Sci Poll Res 24:3315–3335

Maheshwari R, Bhutani N, Suneja P (2019) Screening and characterization of siderophore producing endophytic bacteria from Cicer arietinum and Pisum sativum plants. J Appl Biol Biotechnol 7:7–14

Majeed A, Abbasi MK, Hameed S, Imran A, Naqqash T, Hanif MK (2018) Isolation and characterization of sunflower associated bacterial strain with broad spectrum plant growth promoting traits. Int J Biosci 13:110–123

Malisorn K, Chanchampa S, Kanchanasin P, Tanasupawat S (2020) Identification and plant growth-promoting activities of proteobacteria isolated from root nodules and rhizospheric soils. Curr Appl Sci Technol 20:479–493

Mamphogoro TP, Maboko MM, Babalola OO, Aiyegoro OA (2020) Bacterial communities associated with the surface of fresh sweet pepper (Capsicum annuum) and their potential as biocontrol. Sci Rep 10:8560

Manganyi MC, Tchatchouang C-DK, Regnier T, Bezuidenhout CC, Ateba CN (2019) Bioactive compound produced by endophytic fungi isolated from Pelargonium sidoides against selected bacteria of clinical importance. Mycobiology 47:335–339

Mashiane RA, Ezeokoli OT, Adeleke RA, Bezuidenhout CC (2017) Metagenomic analyses of bacterial endophytes associated with the phyllosphere of a Bt maize cultivar and its isogenic parental line from South Africa. World J Microbiol Biotechnol 33:80

Mavrodi OV, McWilliams JR, Peter JO, Berim A, Hassan KA, Elbourne LD, LeTourneau MK, Gang DR, Paulsen IT, Weller DM (2021) Root exudates alter the expression of diverse metabolic, transport, regulatory, and stress response genes in rhizosphere Pseudomonas. Front Microbiol 12:651282

Meneses CH, Rouws LF, Simões-Araújo JL, Vidal MS, Baldani JI (2011) Exopolysaccharide production is required for biofilm formation and plant colonization by the nitrogen-fixing endophyte Gluconacetobacter diazotrophicus. Mol Plant-Microbe Inter 24:1448–1458

Mitter B, Petric A, Shin MW, Chain PS, Hauberg-Lotte L, Reinhold-Hurek B, Nowak J, Sessitsch A (2013) Comparative genome analysis of Burkholderia phytofirmans PsJN reveals a wide spectrum of endophytic lifestyles based on interaction strategies with host plants. Front Plant Sci 4:120

Mohotti S, Rajendran S, Muhammad T, Strömstedt AA, Adhikari A, Burman R, de Silva ED, Göransson U, Hettiarachchi CM, Gunasekera S (2020) Screening for bioactive secondary metabolites in Sri Lankan medicinal plants by microfractionation and targeted isolation of antimicrobial flavonoids from Derris scandens. J Ethnopharmacol 246:112158. https://doi.org/10.1016/j.jep.2019.112158

Mukherjee P, Roy P (2016) Genomic potential of Stenotrophomonas maltophilia in bioremediation with an assessment of its multifaceted role in our environment. Front Microbiol 7:967

Nascimento FX, Hernandez AG, Glick BR, Rossi MJ (2020a) The extreme plant-growth-promoting properties of Pantoea phytobeneficialis MSR2 revealed by functional and genomic analysis. Environ Microbiol 22:1341–1355

Nascimento FX, Hernández AG, Glick BR, Rossi MJ (2020b) Plant growth-promoting activities and genomic analysis of the stress-resistant Bacillus megaterium STB1, a bacterium of agricultural and biotechnological interest. Biotechnol Rep 25:e00406

Ngoma L, Esau B, Babalola OO (2013) Isolation and characterization of beneficial indigenous endophytic bacteria for plant growth promoting activity in Molelwane Farm, Mafikeng, South Africa. Afr J Biotechnol 12:4104–4114

Nurk S, Bankevich A, Antipov D, Gurevich AA, Korobeynikov A, Lapidus A, Prjibelski AD, Pyshkin A, Sirotkin A, Sirotkin Y (2013) Assembling single-cell genomes and mini-metagenomes from chimeric MDA products. J Comput Biol 20:714–737

Oliveira M, Ramos E, Drechsel M, Vidal M, Schwab S, Baldani J (2018) Gluconacin from Gluconacetobacter diazotrophicus PAL5 is an active bacteriocin against phytopathogenic and beneficial sugarcane bacteria. J Appl Microbiol 125:1812–1826

Omomowo OI, Babalola OO (2019) Bacterial and fungal endophytes: tiny giants with immense beneficial potential for plant growth and sustainable agricultural productivity. Microorganisms 7:481

Palanichamy P, Krishnamoorthy G, Kannan S, Marudhamuthu M (2018) Bioactive potential of secondary metabolites derived from medicinal plant endophytes. Egypt J Basic Appl Sci 5:303–312

Pedraza RO, Motok J, Salazar SM, Ragout AL, Mentel MI, Tortora ML, Guerrero-Molina MF, Winik BC, Díaz-Ricci JC (2010) Growth-promotion of strawberry plants inoculated with Azospirillum brasilense. World J Microbiol Biotechnol 26:265–272

Perez-Perez R, Oudot M, Hernandez I, Napoles MC, Perez-Martinez S, Sosa-Del Castillo D, Postal G, José San, de las Lajas M, (2020) Isolation and characterization of Stenotrophomonas asociated to maize (Zea Mays L.) rhizosphere. Cultivos Tropicales 41:e03

Phadtare S (2004) Recent developments in bacterial cold-shock response. Curr Issues Mol Biol 6:125–136

Pikovskaya R (1948) Mobilization of phosphorus in soil in connection with vital activity of some microbial species. Microbiology 17:362–370

Ramachandran S, Fontanille P, Pandey A, Larroche C (2006) Gluconic acid: properties, applications and microbial production. Food Technol Biotechnol 44:185–195

Remali J, Sarmin NIM, Ng CL, Tiong JJ, Aizat WM, Keong LK, Zin NM (2017) Genomic characterization of a new endophytic Streptomyces kebangsaanensis identifies biosynthetic pathway gene clusters for novel phenazine antibiotic production. PeerJ 5:e3738

Sahu PK, Singh S, Gupta A, Singh UB, Brahmaprakash G, Saxena AK (2019) Antagonistic potential of bacterial endophytes and induction of systemic resistance against collar rot pathogen Sclerotium rolfsii in tomato. Biol Control 137:104014

Samaras A, Nikolaidis M, Antequera-Gómez ML, Cámara-Almirón J, Romero D, Moschakis T, Amoutzias GD, Karaoglanidis GS (2020) Whole genome sequencing and root colonization studies reveal novel insights in the biocontrol potential and growth promotion by Bacillus subtilis MBI 600 on cucumber. Front Microbiol 11:600393

Santaella C, Schue M, Berge O, Heulin T, Achouak W (2008) The exopolysaccharide of Rhizobium sp. YAS34 is not necessary for biofilm formation on Arabidopsis thaliana and Brassica napus roots but contributes to root colonization. Environ Microbiol 10:2150–2163

Santoyo G, Moreno-Hagelsieb G, del Carmen O-M, Glick BR (2016) Plant growth-promoting bacterial endophytes. Microbiol Res 183:92–99. https://doi.org/10.1016/j.micres.2015.11.008

Schwyn B, Neilands J (1987) Universal chemical assay for the detection and determination of siderophores. Anal Biochem 160:47–56

Scott B, Takemoto D, Tanaka A (2007) Fungal endophyte production of reactive oxygen species is critical for maintaining the mutualistic symbiotic interaction between Epichloë festucae and perennial ryegrass. Plant Signal Behav 2:171–173

Shariati V, Malboobi MA, Tabrizi Z, Tavakol E, Owlia P, Safari M (2017) Comprehensive genomic analysis of a plant growth-promoting rhizobacterium Pantoea agglomerans strain P5. Sci Rep 7:15610

Shastry RP, Welch M, Rai VR, Ghate SD, Sandeep K, Rekha P (2020) The whole-genome sequence analysis of Enterobacter cloacae strain Ghats1: insights into endophytic lifestyle-associated genomic adaptations. Arch Microbiol 202:1571–1579

Shen X, Hu H, Peng H, Wang W, Zhang X (2013) Comparative genomic analysis of four representative plant growth-promoting rhizobacteria in Pseudomonas. BMC Genomics 14:1–20

Shi X, Liu Q, Ma J, Liao H, Xiong X, Zhang K, Wang T, Liu X, Xu T, Yuan S (2015) An acid-stable bacterial laccase identified from the endophyte Pantoea ananatis Sd-1 genome exhibiting lignin degradation and dye decolorization abilities. Biotechnol Lett 37:2279–2288

Shishido M, Loeb B, Chanway C (1995) External and internal root colonization of lodgepole pine seedlings by two growth-promoting Bacillus strains originated from different root microsites. Can J Microbiol 41:707–713

Singh RP, Jha PN (2017) The PGPR Stenotrophomonas maltophilia SBP-9 augments resistance against biotic and abiotic stress in wheat plants. Front Microbiol 8:1945

Singh JS, Pandey VC, Singh DP (2011) Efficient soil microorganisms: a new dimension for sustainable agriculture and environmental development. Agric Ecosyst Environ 140:339–353. https://doi.org/10.1016/j.agee.2011.01.017

Singh P, Singh RK, Guo D-J, Sharma A, Singh RN, Li D-P, Malviya MK, Song X-P, Lakshmanan P, Yang L-T (2021) Whole genome analysis of sugarcane root-associated endophyte Pseudomonas aeruginosa B18—a plant growth-promoting bacterium with antagonistic potential against Sporisorium scitamineum. Front Microbiol 12:104

Siupka P, Piński A, Babicka D, Piotrowska-Seget Z (2020) Genome mining revealed a high biosynthetic potential for antifungal Streptomyces sp. S-2 isolated from black soot. Int J Mol Sci 21:2558

Spaepen S, Vanderleyden J (2011) Auxin and plant-microbe interactions. Cold Spring Harbor Perspect Biol 3:a001438

Stoltzfus J, So R, Malarvithi P, Ladha J, De Bruijn F (1997) Isolation of endophytic bacteria from rice and assessment of their potential for supplying rice with biologically fixed nitrogen. Plant Soil 194:25–36

Sun L-j, Lu Z-x, Liu J, Lu F-x, Bie X-m, Yang S-y (2006) Isolation and identification of an endophytic strain EJS-3 producing exopolysaccharide. Food Sci 27:65–68

Tariq M, Hameed S, Yasmeen T, Zahid M, Zafar M (2014) Molecular characterization and identification of plant growth promoting endophytic bacteria isolated from the root nodules of pea (Pisum sativum L.). World J Microbiol Biotechnol 30:719–725

Tortora ML, Díaz-Ricci JC, Pedraza RO (2011) Azospirillum brasilense siderophores with antifungal activity against Colletotrichum acutatum. Arch Microbiol 193:275–286

Tsoy OV, Ravcheev DA, Čuklina J, Gelfand MS (2016) Nitrogen fixation and molecular oxygen: comparative genomic reconstruction of transcription regulation in Alphaproteobacteria. Front Microbiol 7:1343

Valentine AJ, Benedito VA, Kang Y (2018) Legume nitrogen fixation and soil abiotic stress: from physiology to genomics and beyond. Ann Plant Rev 42:207–248

Vurukonda SSKP, Giovanardi D, Stefani E (2018) Plant growth promoting and biocontrol activity of Streptomyces spp. as endophytes. Int J Mol Sci 19:952

Wagh J, Shah S, Bhandari P, Archana G, Kumar GN (2014) Heterologous expression of pyrroloquinoline quinone (pqq) gene cluster confers mineral phosphate solubilization ability to Herbaspirillum seropedicae Z67. Appl Microbiol Biotechnol 98:5117–5129

Wani SH, Kumar V, Shriram V, Sah SK (2016) Phytohormones and their metabolic engineering for abiotic stress tolerance in crop plants. Crop J 4:162–176. https://doi.org/10.1016/j.cj.2016.01.010

Weber T, Blin K, Duddela S, Krug D, Kim HU, Bruccoleri R, Lee SY, Fischbach MA, Müller R, Wohlleben W (2015) antiSMASH 3.0—a comprehensive resource for the genome mining of biosynthetic gene clusters. Nucleic Acids Res 43:237–243

Wolf A, Fritze A, Hagemann M, Berg G (2002) Stenotrophomonas rhizophila sp. nov., a novel plant-associated bacterium with antifungal properties. Int J Syst Evol Microbiol 52:1937–1944

Yadav A, Singh J, Singh C, Yadav N, Ghosh S, Bhagwat T, Webster T (2020) Endophytic microbiomes and their plant growth-promoting attributes for plant health. Curr Trends Microbial Biotechnol Sustain Agric 11:245–278

Zeng Q, Xie J, Li Y, Gao T, Xu C, Wang Q (2018) Comparative genomic and functional analyses of four sequenced Bacillus cereus genomes reveal conservation of genes relevant to plant-growth-promoting traits. Sci Rep 8:17009

Zhalnina K, Louie KB, Hao Z, Mansoori N, da Rocha UN, Shi S, Cho H, Karaoz U, Loqué D, Bowen BP (2018) Dynamic root exudate chemistry and microbial substrate preferences drive patterns in rhizosphere microbial community assembly. Nat Microbiol 3:470–480

Zheng H, Mao Y, Teng J, Zhu Q, Ling J, Zhong Z (2015) Flagellar-dependent motility in Mesorhizobium tianshanense is involved in the early stage of plant host interaction: study of an flgE mutant. Curr Microbiol 70:219–227
Acknowledgements
BSA thanked the National Research Foundation of South Africa and The World Academy of Science (TWAS) for NRF-TWAS African Renaissance Doctoral scholarship (Grant UID: 116100). ASA is grateful to North-West University for a postdoctoral fellowship award. OOB acknowledges the National Research Foundation of South Africa for the grants (Grant numbers: 123634; 132595), supporting research in her laboratory.
Funding
This study was funded by the National Research Foundation of South Africa (Grant numbers: 123634; 132595).
Ethics declarations
Conflict of interest
The authors have no conflicts of interest or competing interests regarding this work.
Ethics approval
Not applicable.
Consent to participate
Not applicable.
Consent for publication
Not applicable.
Additional information
Communicated by Michael Polymenis.
Publisher's Note
Springer Nature remains neutral with regard to jurisdictional claims in published maps and institutional affiliations.
Supplementary Information
Below is the link to the electronic supplementary material.
About this article
Cite this article
Adeleke, B.S., Ayangbenro, A.S. & Babalola, O.O. Genomic assessment of Stenotrophomonas indicatrix for improved sunflower plant. Curr Genet 67, 891–907 (2021). https://doi.org/10.1007/s00294-021-01199-8
Received:

Revised:

Accepted:

Published:

Issue Date:

DOI: https://doi.org/10.1007/s00294-021-01199-8
Keywords