Zusammenfassung
Intestinale Innervationsstörungen gehören zu den vielfältigen Ursachen der chronischen Obstipation und müssen in der differenzialdiagnostischen Abklärung besonders berücksichtigt werden. Das enterische Nervensystem ist als eigenständiges, größtes peripheres Nervensystem ("brain in the gut") maßgeblich an der Vermittlung intestinaler Motilität beteiligt. Morphologisch lassen sich unterschiedliche Nervenzelltypen beschreiben, die sich zu intramuralen Nervenplexus gruppieren und ein breites Spektrum von Transmittern ausschütten. Fehlbildungen oder Läsionen des enterischen Nervensystems können zu teilweise schwerwiegenden intestinalen Passagestörungen führen, die sich klinisch als therapieresistente Obstipation äußern. Im Gegensatz zur frühen Manifestation der Aganglionose bleiben erworbene oder nichtaganglionäre Veränderungen der Nervenplexus oft bis ins Erwachsenenalter unerkannt. Die histopathologische Diagnostik erfolgt über die enzym- oder immunhistochemische Darstellung der Nervengeflechte an Schnittpräparaten oder Schichtpräparaten, die eine flächenhafte Beurteilung der Nervengeflechte erlauben. Um Hypoganglionosen, enterische Ganglionitiden oder Veränderungen der interstitiellen Cajal-Zellen diagnostizieren zu können, sind Ganzwandbiopsien erforderlich. Interstitielle Cajal-Zellen generieren die "Slow-wave-Aktivität". Die Dichte der intramuskulären Cajal-Zell-Netzwerke ist bei erwachsenen Patienten mit primärer chronischer Obstipation und Megakolon deutlich vermindert.
Abstract
Intestinal innervation disorders are part of the broad etiological spectrum of chronic constipation and need to be specifically addressed in differential diagnosis. The enteric nervous system constitutes the largest peripheral nervous system of its own ("brain in the gut"), and is involved in the mediation of intestinal motility. Morphologically different nerve cell types aggregate into intramural plexus layers and release a multitude of neurotransmitters. Malformations or lesions of the enteric nervous system may lead to a severely prolonged intestinal transit time resulting in chronic constipation resistant to conservative treatment. In contrast to the early manifestation of aganglionosis, non-aganglionic or acquired alterations to the intramural nerve plexus often remain unrecognised up to adulthood. Histopathological diagnosis is carried out by enzyme or immunohistochemical staining, either on sections or whole mount preparations, allowing an optimal visualization of the nerve plexus architecture. To diagnose hypoganglionosis, enteric ganglionitis or alterations in interstitial cells of Cajal, full-thickness biopsies are required. Interstitial cells of Cajal contribute significantly to the mediation of intestinal motility by generating "slow wave" activity. In adult patients with slow-transit constipation and megacolon, the intramuscular networks of the interstitial cells of Cajal show a significantly reduced density.
Access options
Buy single article
Instant access to the full article PDF.
USD 39.95
Price excludes VAT (USA)
Tax calculation will be finalised during checkout.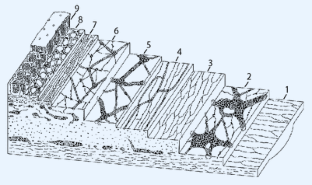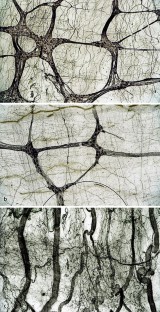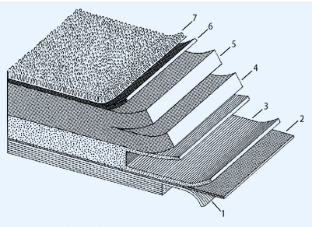 Literatur
Borchard E, Meier-Ruge W, Wiebecke B, Briner J, Müntefering H, Födisch HJ, Holschneider AM (1991) Innervationsstörungen des Dickdarms – Klassifikation und Diagnostik. Pathologe 12: 171–174

Cajal SR (1893) Sur les ganglios nerveaux de l'intestine. C R Soc Biol V (Paris) 45: 217–223

De Giorgio R, Camilleri M (2004a) Human enteric neuropathies: morphology and molecular pathology. Neurogastroenterol Motil 16: 515–531

De Giorgio R, Guerrini S, Barbara G, Stanghellini V, De Ponti F, Corinaldesi R, Moses PL, Sharkey KA, Mawe GM (2004b) Inflammatory neuropathies of the enteric nervous system. Gastroenterology 126: 1872–1883

Furness JB, Bornstein JC (1995) The enteric nervous system and its extrinsic connections. In: Yamada T (ed) Textbook of gastroenterology, 2th edn. Philadelphia, J.B. Lippincott, pp 2-24

Gattuso JM, Kamm MA (1993) Review article: the management of constipation in adults. Aliment Parmacol Ther 7: 487–500

Gershon MD, Kirchgessner AL, Wade PR (1994) Functional anatomy of the enteric nervous system. In: Johnson LR (ed) Physiology of the gastrointestinal tract, 3th edn. New York, Raven Press, pp 381-422

Goyal RK, Hirano I (1996) Mechanisms of disease. The enteric nervous system. N Engl J Med 334: 1106–1115

Guo R, Nada O, Suita S, Taguchi T, Masumoto K (1997) The distribution and colocalization of nitric oxide synthase and vasoactive intestinal polypeptide in nerves of the colons with Hirschsprung's disease. Virchows Arch 430: 53–61

Hoffmann HH, Schnitzlein NN (1969) The number of vagus nerves in man. Anat Rec 139: 429–435

Howard ER, Garret JR, Kidd A (1984) Constipation and congenital disorders of the myenteric plexus. J Royal Soc Med (Suppl 3) 77: 13–19

Huizinga JD, Thuneberg L, Vanderwinden JM, Rumessen JJ (1997) Interstitial cells of Cajal as targets for pharmacological intervention in gastrointestinal motor disorders. Trends Pharmacol Sci 18: 393–403

Koletzko S, Jesch I, Faus-Keßler T, Briner J, Meier-Ruge W, Müntefering H, Coerdt W, Wessel L, Keller KM, Nützennadel W, Schmittenbecher P, Holschneider AM, Sacher P (1999) Rectal biopsy for diagnosis of intestinal neuronal dysplasia in children: a prospective multicentre study on interobserver variation and clinical outcome. Gut 44: 853–861

Krammer HJ, Hübner U, Karahan ST, Sigge W (1994a) Immunhistochemischer Nachweis heterotoper Ganglien des Plexus myentericus bei einem Säugling mit Meconiumileus. Zentralbl Kinderchir 3: 126–132

Krammer HJ, Karahan ST, Sigge W, Kühnel W (1994b) Immunohistochemistry of markers of the enteric nervous system in whole-mount preparations of the human colon. Eur J Pediatr Surg 4: 274–278

Langley JN (1900) The sympathetic and other related systems of nerves. In: Schaffer EA (ed) Textbook of physiology. Pentland, Edinburgh, pp 616–696

Meier-Ruge W (1971) Über ein Erkrankungsbild des Colon mit Hirschsprung-Symptomatik. Verh Dtsch Ges Pathol 55: 506–510

Meier-Ruge WA; Ammann K, Bruder E, Holschneider AM, Schärli AF, Schmittenbecher PP, Stoss F (2004) Updated results on intestinal neuronal dysplasia (IND B) Eur J Pediatr Surg 14: 384–391

Nadorra R, Canding BH, Wells TR (1986) Intestinal plexus in Crohn's Disease and ulcerative colitis in children. Pathology and microdissection studies. Pediatr Pathol 6: 267–287

Quigley EMM (1997) Enteric neuropathology: Recent advances and implications for clinical practice. Gastroenterologist 5: 223–241

Riecken EO, Zeitz M, Emde C, Hopert R, Witzel L, Hintze R, Marsch-Ziegler U, Vester JC (1990) The effect of an anthraquinone laxative on colonic nerve tissue: A controlled trial in constipated woman. Z Gastroenterol 28: 660–664

Rumessen JJ, Vanderwinden JM (2003) Interstitial cells in the musculature of the gastrointestinal tract: Cajal and beyond. Int Rev Cytol 229: 115–208

Schemann M, Neunlist M (2004) The human enteric nervous system. Neurogastroenterol Motil (Suppl 1) 16: 55–59

Schuffler MD, Baird HW, Fleming CR, Bell CE, Bouldin TW, Malagelada JR, McGill DB, LeBauer SM, Abrams M, Love J (1983) Intestinal pseudo-obstruction as the presenting manifestation of small-cell carcinoma of the lung. A paraneoplastic neuropathy of the gastrointestinal tract. Ann Intern Med 98: 129–134

Sigge W, Wedel T, Kühnel W, Krammer HJ (1998) Morphological alterations of the enteric nervous system and deficiency of non-adrenergic non-cholinergic inhibitory innervation in neonatal necrotizing enterocolitis. Eur J Pediatr Surg 8: 87–94

Smith VV, Gregson N, Foggensteiner L, Neale G, Milla PJ (1997) Acquired intestinal aganglionosis and circulating autoantibodies without neoplasia or other neural involvement. Gastroenteroloy 112: 1366–1371

Stach W (1989) A revised morphological classification of neurons in the enteric nervous system. In: Singer MV, Goebell H (eds) Nerves and the gastrointestinal tract. Lancaster, Kluwer Academic Publishers, pp 29–45

Tafazzoli K, Soost K, Wessel L, Wedel T (2005) Topographic pecularities of the submucous plexus in the human anorectum consequences for histopathologic evaluation of rectal biopsies. Eur J Pediatr Surg 15: 159–163

Thuneberg L (1982) Interstitial cells of Cajal: intestinal pacemaker cells? Adv Anat Embryol Cell Biol 71: 1–130

Rumessen JJ, Vanderwinden JM (2003) Interstitial cells in the musculature of the gastrointestinal tract: Cajal and beyond. Int Rev Cytol 229: 115–208

Wedel T, Gleiß J, Schiedeck T, Herold A, Krammer HJ, Bruch HP (1998) Das neurogene Megakolon: Liegt immer ein Morbus Hirschsprung zugrunde? Coloproctology 20: 45–57

Wedel T, Roblick UJ, Gleiß J, Schiedeck THK, Bruch HP, Kühnel W, Krammer HJ (1999) Organization of the enteric nervous system in the human colon demonstrated by wholemount immunohistochemistry with special reference to the submucous plexus. Ann Anat 181: 327–337

Wedel T, Roblick UJ, Ott V, Eggers R et al. (2002) Oligoneuronal hypoganglionosis in patients with idiopathic slow transit constipation. Dis Colon Rectum 45: 54–62

Wedel T, Spiegler J, Söllner S et al. (2002) Enteric nerves and interstitial cells of Cajal are altered in patients with slow-transit constipation and megacolon. Gastroenterology 123: 1459–1467

Wedel T, Eys G van, Glénisson W, Waltregny D, Vanderwinden JM (2006) Novel smooth muscle markers reveal abnormalities of the intestinal musculature in severe colorectal motility disorders. Neurogastroenterol Motil 18: 526–538

Wood JD, Alpers DH, Andrews PLR (1999) Fundamentals of neurogastroenterology. Gut (Suppl II) 45: 6–16
Interessenkonflikt
Es besteht kein Interessenkonflikt. Der korrespondierende Autor versichert, dass keine Verbindungen mit einer Firma, deren Produkt in dem Artikel genannt ist, oder einer Firma, die ein Konkurrenzprodukt vertreibt, bestehen. Die Präsentation des Themas ist unabhängig und die Darstellung der Inhalte produktneutral.
About this article
Cite this article
Wedel, T., Böttner, M. & Krammer, H. Enterisches Nervensystem und interstitielle Cajal-Zellen. Pathologe 28, 143–148 (2007). https://doi.org/10.1007/s00292-007-0900-3
Issue Date:

DOI: https://doi.org/10.1007/s00292-007-0900-3
Schlüsselwörter
Chronische Obstipation

Enterisches Nervensystem

Interstitielle Cajal-Zellen

Aganglionose

Hypoganglionose

Enterische Ganglionitis
Keywords
Chronic constipation

Enteric nervous system

Interstitial Cajal cells

Aganglionosis

Hypoganglionosis

Enteric ganglionitis