Abstract
Stimulus-responsive nanoparticles have been widely used for many applications in biotechnology and medicine. In this study, dual thermo- and pH-responsive P(NIPAM-co-DMAEMA)-g-PEG nanoparticles has been synthesized by emulsion polymerization. The obtained nanoparticles were characterized by TEM, DLS, UV–Vis, 1HNMR and GPC analytical methods. The P(NIPAM-co-DMAEMA)-g-PEG nanoparticles showed higher LCST than poly(N-isopropylacrylamide) nanoparticles at 45 °C. Swelling and drug release measurements were taken under different conditions. The released amount of methotrexate (MTX) at normal physiological pH and temperature was limited (24%), while an accumulation drug release of about 70% was obtained after 48 h at pH = 5.5 under hyperthermia conditions (45 °C). MTX release data from the prepared nanoparticles were applied to the various conventional kinetic equations. The model with the highest R2 was considered as the best one. MCF-7 cell line was used to evaluate the cytotoxicity of the unloaded and MTX-loaded nanoparticles alone or in combination with hyperthermia. The results showed that the MTX-loaded nanoparticles in combination with hyperthermia suppressed tumor growth efficiently. According to the results, it can be concluded that the prepared nanoparticles might be regarded as promising agents in controlled drug delivery and multimodal cancer therapy to achieve a more effective treatment.
Access options
Buy single article
Instant access to the full article PDF.
US$ 39.95
Tax calculation will be finalised during checkout.
Subscribe to journal
Immediate online access to all issues from 2019. Subscription will auto renew annually.
US$ 119
Tax calculation will be finalised during checkout.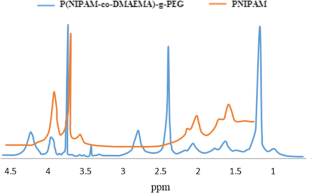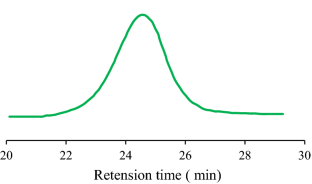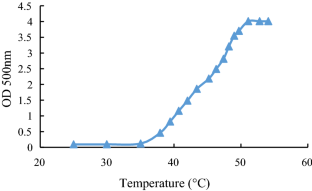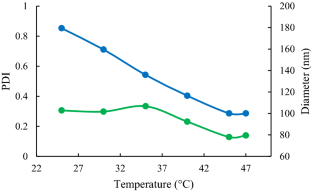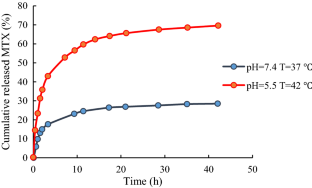 Acknowledgements
The authors would like to thank the School of Pharmacy, Isfahan University of Medical Science, Isfahan, Iran, for financing this project.
Ethics declarations
Conflict of interest
There are no conflicts of interest in this report.
Additional information
Publisher's Note
Springer Nature remains neutral with regard to jurisdictional claims in published maps and institutional affiliations.
About this article
Cite this article
Najafipour, A., Mahdavian, A.R., Aliabadi, H.S. et al. Dual thermo- and pH-responsive poly(N-isopropylacrylamide-co-(2-dimethylamino) ethyl methacrylate)-g-PEG nanoparticle system and its potential in controlled drug release. Polym. Bull. 77, 3129–3142 (2020). https://doi.org/10.1007/s00289-019-02895-9
Received:

Revised:

Accepted:

Published:

Issue Date:
Keywords
Dual responsive

NIPAM

DMAEMA

PEGylation

Controlled drug release