Abstract
Novel CdS quantum dot nanocomposite hydrogels (QD-NCH) were synthesized by in situ copolymerization cross-linking method using acrylic acid and κ-carrageenan in mild condition followed by embedding CdS QDs. The structure and morphology of CdS QD-NCH were characterized by FT-IR, SEM, TEM, and TGA/DTG techniques. The optical properties of the CdS QD-NCH were studied by UV–Vis and fluorescence spectroscopy. The CdS QD-NCH was applied for the adsorption of cationic dyes: crystal violet (CV) and malachite green (MG). The influence of experimental condition, e.g., adsorbent dosage, pH, contact time, initial dye concentration, and temperature on the dye adsorption behavior was studied. The adsorption kinetic followed from the pseudo-first-order model. The experimental isotherm data also well fitted with Freundlich and Langmuir isotherm models for the adsorption of CV and MG, respectively.
Graphical abstract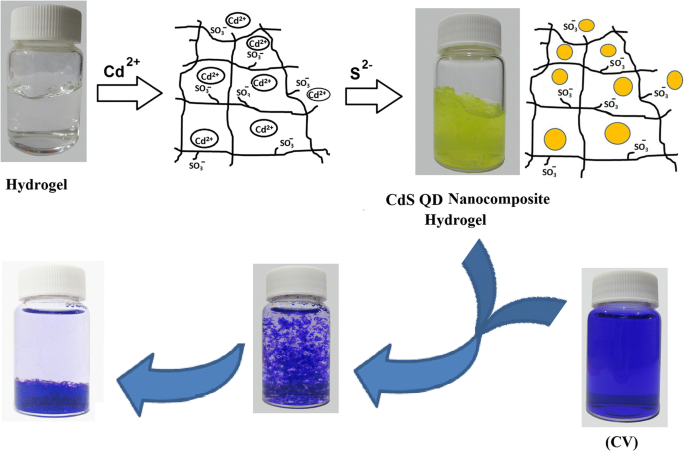 Access options
Buy single article
Instant access to the full article PDF.
USD 39.95
Price excludes VAT (USA)
Tax calculation will be finalised during checkout.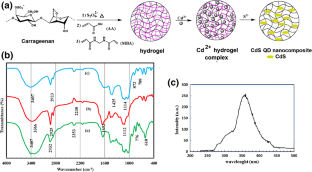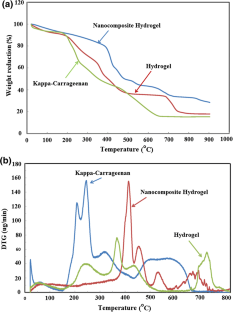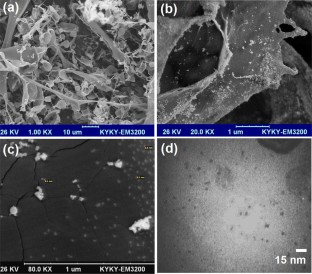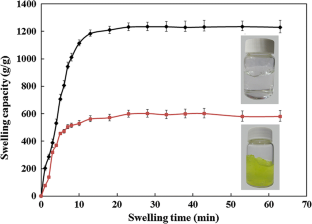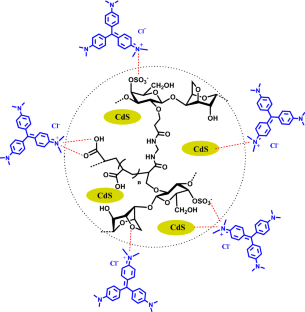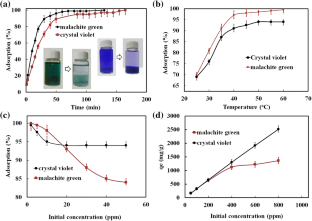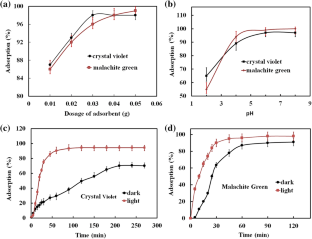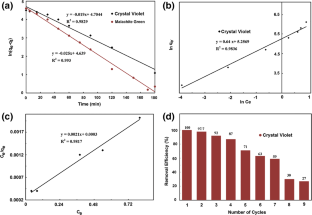 About this article
Cite this article
Dargahi, M., Ghasemzadeh, H. & Torkaman, A. CdS quantum dot nanocomposite hydrogels based on κ-carrageenan and poly (acrylic acid), photocatalytic activity and dye adsorption behavior. Polym. Bull. 76, 5039–5058 (2019). https://doi.org/10.1007/s00289-018-2628-z
Received:

Revised:

Accepted:

Published:

Issue Date:

DOI: https://doi.org/10.1007/s00289-018-2628-z
Keywords
Quantum dot

Nanocomposite hydrogel

κ-Carrageenan

Dye adsorption

Photocatalytic activity