Abstract
The purpose of this study was to investigate whether vaginal administration of probiotic Lactobacillus results in their colonization and persistence in the vagina and whether it promotes normalization and maintenance of pH and Nugent score. A single-arm, open-label controlled towards the baseline (pre–post) study including 35 apparently healthy women was conducted. Each woman was examined three times during the study. Women were instructed to receive daily for 7 days, the probiotic suppositories SYNBIO® gin (Lactobacillus rhamnosus IMC 501® and Lactobacillus paracasei IMC 502®). Vaginal swabs were collected during visit 1, 2, and 3 to determine the total lactobacilli count, the presence of the two administered bacteria, the measure of the pH, and the estimation of Nugent score. Evaluation of treatment tolerability was based on analysis of the type and occurrence of adverse events. The probiotic vaginal suppository was well tolerated and no side effects were reported. Intermediate Nugent score was registered in 40 % of women at visit 1 and these intermediate scores reverted to normal at day 7 (end of treatment) in 20 % of subjects. Administration of SYNBIO® gin contributed to a significant increase in the lactobacilli level at visit 2. Molecular typing revealed the presence of the two strains originating from SYNBIO® gin in 100 % of women at visit 2 and 34 % at visit 3. No significant changes were registered for pH between visits. The SYNBIO® gin product is safe for daily use in healthy women and it could be useful to restore and maintain a normal vaginal microbiota.
This is a preview of subscription content,
to check access.
Access this article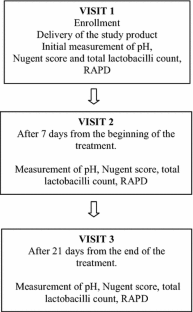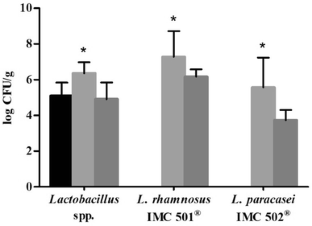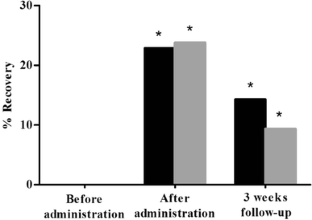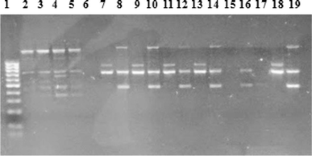 References
Anukam K, Osazuwa E, Osemene GI, Ehigiagbe F, Bruce AW Reid G (2006) Clinical study comparing probiotic Lactobacillus GR-1 and RC-14 with metronidazole vaginal gel to treat symptomatic bacterial vaginosis. Microbes Infect 8:2772–2776

Avella MA, Olivotto I, Silvi S, Place AL, Carnevali O (2010) Effect of dietary probiotics on clownfish: a molecular approach to define how lactic acid bacteria modulate development in a marine fish. Am J Physiol Regul Integr Comp Physiol 298:R359–R371

Byun R, Nadkarni MA, Chhour KL, Martin FE, Jacques NA, Hunter N (2004) Quantitative analysis of diverse Lactobacillus species present In advanced dental caries. J Clin Microbiol 42:3128–3136

Cadieux P, Burton J, Gardiner G, Braunstein I, Bruce AW, Kang CY, Reid G (2002) Lactobacillus strains and vaginal ecology. JAMA 287:1940–1941

Coman MM, Verdenelli MC, Cecchini C, Silvi S, Orpianesi C, Boyko N, Cresci A (2014) In vitro evaluation of antimicrobial activity of Lactobacillus rhamnosus IMC 501®, Lactobacillus paracasei IMC 502® and SYNBIO® against pathogens. J Appl Microbiol 117:518–527

Coman MM, Verdenelli MC, Cecchini C, Silvi S, Orpianesi C, Caspani M, Mondello F, Cresci A (2015) In vitro evaluation on HeLa cells of protective mechanisms of probiotic lactobacilli against candida clinical isolates. J App Microbiol 119(5):1383–1390

De SF, Parazzini F, De LR, Banco R, Maso GP, De SD et al (2014) Lactobacillus plantarum P17630 for preventing candida vaginitis recurrence: a retrospective comparative study. Eur J Obstet Gynecol Reprod Biol 182:136–139

Hallen A, Jarstrand C, Pahlson C (1992) Treatment of bacterial vaginosis with lactobacilli. Sex Transm Dis 19:146–148

Hickey RJ, Zhou X, Pierson JD, Ravel J, Forney LJ (2012) Understanding vaginal microbiome complexity from an ecological perspective. Transl Res 160(4):267–282

Homayouni A, Bastani P, Ziyadi S, Mohammad-Alizadeh-Charandabi S, Ghalibaf M, Mortazavian AM, Mehrabany EV (2014) Effects of probiotics on the recurrence of bacterial vaginosis: a review. J Low Genit Tract Dis 18:79–86

Ma B, Forney IJ, Ravel J (2012) Vaginal microbiome: rethinking health and disease. Annu Rev Microbiol 66:371–389

Marcone V, Calzolari E, Bertini M (2008) Effectiveness of vaginal administration of Lactobacillus rhamnosus following conventional metronidazole therapy: how to lower the rate of bacterial vaginosis recurrences. New Microbiol 31:429–433

Mastromarino O, Macchia S, Meggiorini L, Trinchieri V, Mosca I, Perluigi M et al (2009) Effectiveness of Lactobacillus-containing vaginal tablets in the treatment of symptomatic bacterial vaginosis. Clin Microbiol Infect 15:67–74

Morelli L, Zonenenschain D, Del Piano M, Cognein P (2004) Utilization of the intestinal tract as a delivery system for urogenital probiotics. J Clin Gastroenterol 38(suppl 2):S107–S110

Nugent RP, Krohn MA, Hillier SL (1991) Reliability of diagnosing bacterial vaginosis is improbe by a standardized method of gram stain interpretation. J Clin Microbiol 29:297–301

O'Hanlon DE, Moench TR, Cone RA (2011) In vaginal fluid, bacteria associated with bacterial vaginosis can be suppressed with lactic acid but not hydrogen peroxide. BMC Infect Dis 11:200

Oduyebo OO, Anorlu RI, Ogunsola FT (2009) The effects of antimicrobial therapy on bacterial vaginosis in non-pregnant women. Cochrane Database Syst Rev 3:CD006055

Parent D, Bossens M, Bayot D, Kirkpatrick C, Graf F, Wilkinson FE et al (1996) In vitro evaluation on HeLa cells of protective mechanisms of probiotic lactobacilli against Candida clinical isolates. Arzneim.Forsschung 46:68–73

Petrova MI, Lievens E, Malik S, Imholz N, Lebeer S (2015) Lactobacillus species as biomarkers and agents that can promote various aspects of vaginal health. Front Physiol 6:81

Reid G, Burton J (2002) Use of Lactobacillus to prevent infection by pathogenic bacteria. Microbes Infect 4:319–324

Reid G, Beuerman D, Heinemann C, Bruce AW (2001) Probiotic Lactobacillus dose required to restore and maintain a normal vaginal flora. FEMS Immunol Med Microbiol 32(1):37–41

Reid G, Bocking A (2003) The potential for probiotics to prevent bacterial vaginosis and preterm labor. Ame J Obstet Gynecol 189:1202–1208

Reid G, Bruce AW, Fraser N, Heinemann C, Owen J, Henning B (2001) Oral probiotics can resolve urogenital infections. FEMS Immunol Med Microbiol 30:49–52

Reid GK, Mills AP, Bruce AW (1994) Implantation of Lactobacilli casei var-rhamnosus into the vagina. Lancet 344:1229

Shalev E, Battino S, Weiner E, Colodner R, Keness Y (1996) Ingestion of yogurt containing Lactobacillus acidophilus compared with pasteurized yogurt as prophylaxis for recurrent candidal vaginitis and bacterial vaginosis. Arch Fam Med 5:593–596

Ventolini G, Mitchell E, Salazar M (2015) Biofilm formation by vaginal Lactobacillus in vivo. Med Hypotheses 84(5):417–420

Verdenelli MC (2007) Assessment of Novel Probiotic Lactobacillus Strains from human feces for the production of functional foods. dissertation, University of Camerino

Verdenelli MC, Coman MM, Cecchini C, Silvi S, Orpianesi C, Cresci A (2014) Evaluation of antipathogenic activity and adherence properties of human Lactobacillus strains for vaginal formulations. J Appl Microbiol 116(5):1297–1307

Verdenelli MC, Ghelfi F, Silvi S, Orpianesi C, Cecchini C, Cresci A (2009) Probiotic properties of Lactobacillus rhamnosus and Lactobacillus paracasei isolated from human faeces. Eur J Nutr 48:355–363

Verdenelli MC, Silvi S, Cecchini C, Orpianesi C, Cresci A (2011) Influence of a combination of two potential probiotic strains, Lactobacillus rhamnosus IMC 501® and Lactobacillus paracasei IMC 502® on bowel habits of healthy adults. Lett Appl Microbiol 52:596–602

Vicariotto F, Del PM, Mogna L, Mogna G (2012) Effectiveness of the association of 2 probiotic strains formulated in a slow release vaginal product, in women affected by vulvovaginal candidiasis: a pilot study. J Clin Gastroenterol 46:73–80

Ya W, Reifer C, Miller LE (2010) Efficacy of vaginal probiotic capsules for recurrent bacterial vaginosis: a double-blind, randomized, placebocontrolled study. Am J Obstet Gynecol 203:120–125

Young JP, Downer HL, Eardly BD (1991) Phylogeny of the phototrophic Rhizobium strain BTAi1 by polymerase chain reaction-based sequencing of a 16S rRNA gene segment. J Bacteriol 173:271–277

Zhu H, Qu F, Zhu LH (1993) Isolation of genomic DNAs from plants, fungi and bacteria using benzyl chloride. Nucleic Acids Res 21(22):5279–5280
Ethics declarations
Conflict of interest
The authors declare that they have no conflict of interest.
Ethical Approval
All procedures performed in studies involving human participants were in accordance with the ethical standards of the institutional and/or national research committee and with the 1964 Declaration of Helsinki and its later amendments or comparable ethical standards.
Informed Consent
Informed consent was obtained from all individuals participants included in the study.
About this article
Cite this article
Verdenelli, M.C., Cecchini, C., Coman, M.M. et al. Impact of Probiotic SYNBIO® Administered by Vaginal Suppositories in Promoting Vaginal Health of Apparently Healthy Women. Curr Microbiol 73, 483–490 (2016). https://doi.org/10.1007/s00284-016-1085-x
Received:

Accepted:

Published:

Issue Date:

DOI: https://doi.org/10.1007/s00284-016-1085-x
Keywords