This is a preview of subscription content, log in to check access.
Access options
Buy single article
Instant access to the full article PDF.
US$ 39.95
Price includes VAT for USA
Subscribe to journal
Immediate online access to all issues from 2019. Subscription will auto renew annually.
US$ 69
This is the net price. Taxes to be calculated in checkout.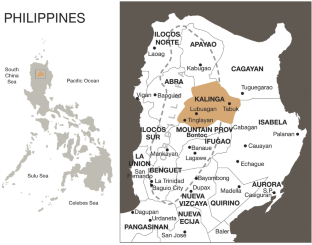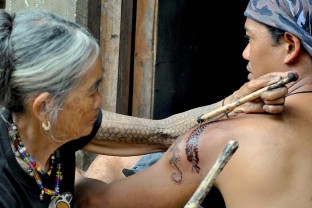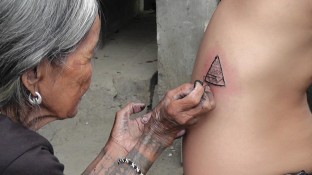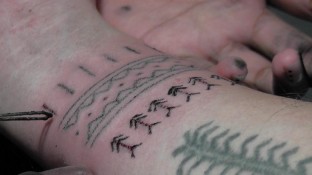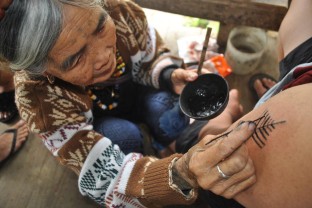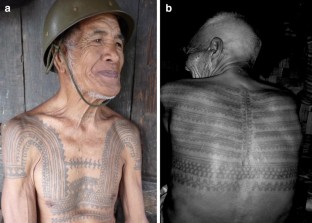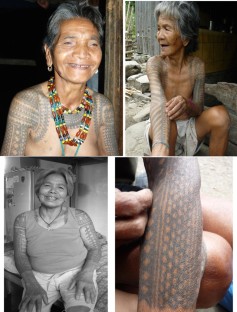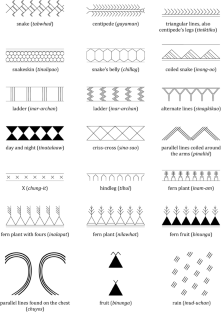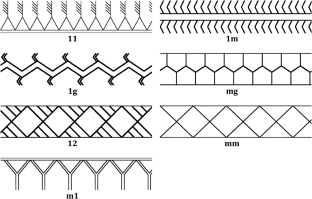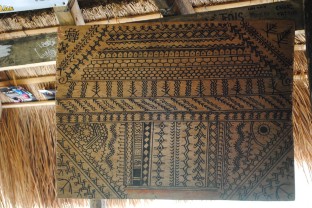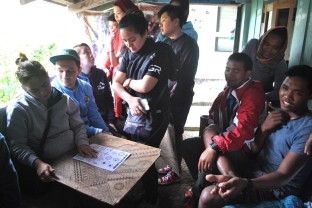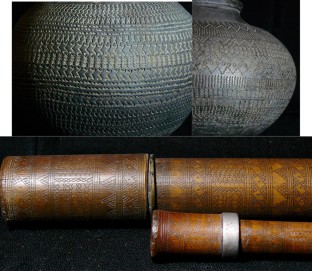 References
Howard Krieger 1926. The Collection of Primitive Weapons and Armor of the Philippine Islands in the United States National Museum. US National Museum Bulletin 37. Washington DC: Smithsonian Institution.

Analyn Salvador-Amores, 2002. Batek: Traditional Tattoos and Identities in Contemporary Kalinga, North Luzon Philippines. Humanities Diliman 31:105–142.

Analyn Salvador-Amores, 2013. Tapping Ink, Tattooing Identities: Tradition and Modernity in Contemporary Kalinga Society. Quezon City: University of the Philippines Press.

Doris Schattschneide, 2008. Short Crystallographic Notation for Frieze Patterns. Math for America, p439-450. Retrieved from http://www.mathforamerica.org.

Dorothy Washburn and Donald Crowe, 1988. Symmetries of Culture: Theory and Practice of Plane Pattern Analysis. Seattle: University of Washington Press. http://www.pna.gov.ph/articles/1039442.
Acknowledgments
The authors would like to thank the people of Butbut in Tinglayan, Kalinga, for their warmth and hospitality. The photographs were taken by Analyn Salvador-Amores during her anthropological fieldwork in Kalinga. The illustrations of traditional tattoos of the Butbut are based on her field notes. The authors are grateful to Eduard Taganap, who created new renditions of the illustrations.
Additional information
Does your hometown have any mathematical tourist attractions such as statues, plaques, graves, the café where the famous conjecture was made, the desk where the famous initials are scratched, birthplaces, houses, or memorials? Have you encountered a mathematical sight on your travels? If so, we invite you to submit an essay to this column. Be sure to include a picture, a description of its mathematical significance, and either a map or directions so that others may follow in your tracks.
Submissions should be uploaded to - http://tmin.edmgr.comor sent directly to Ma. Louise Antonette N. De Las Peñas, mathtourist1@gmail.com
About this article
Cite this article
De Las Peñas, M.L.A.N., Salvador-Amores, A. Enigmatic Geometric Tattoos of the Butbut of Kalinga, Philippines. Math Intelligencer 41, 31–38 (2019). https://doi.org/10.1007/s00283-018-09864-6