Zusammenfassung
Hintergrund
Bislang liegen nur wenige empirische Befunde dazu vor, wie Psychotherapeut:innen (PT) sich zu ihrem eigenen Altern und dem Altern von PT i. Allg. positionieren, und welche Sichtweisen sie auf diese Lebensphase im beruflichen Kontext einnehmen.
Ziel der Arbeit
Die vorliegende explorative Studie sollte erste empirische Befunde zu Einstellungen von PT hinsichtlich altersrelevanter Fragestellungen im Psychotherapeut:innenberuf liefern.
Material und Methoden
Zu diesem Zweck wurde ein Fragebogen mit alters- und berufsrelevanten Fragen und der Abfrage relevanter persönlicher Merkmale entwickelt. Die Daten wurden in einer altersunabhängigen Online-Befragung von PT aus Deutschland (n = 286) erhoben.
Ergebnisse
Die Ergebnisse zeigen eine hohe Identifikation und Verbundenheit der PT mit ihrem Beruf; die PT nutzen ihre Freiheiten in der beruflichen Tätigkeit und möchten dies auch. Gleichzeitig zeigt sich, dass im Alter individuelle Sichtweisen relevant sind und sich eine breite Varianz im Meinungsbild hinsichtlich der psychotherapeutischen Arbeit im Alter abbildet. Die Ergebnisse deuten auf gewisse Unterschiede in Abhängigkeit von der therapeutischen Orientierung oder der behandelten Patient:innengruppe. Zudem weisen sie auf eine hohe berufliche Zufriedenheit und gute Gesundheit in der Berufsgruppe hin.
Diskussion
Die Befragung liefert erste Einblicke in ein bislang empirisch wenig erforschtes Feld, wenngleich die Verteilung der PT hinsichtlich der Therapieschulen wenig repräsentativ ist.
Abstract
Background
So far there are only a few empirical results related to the issue of ageing among psychotherapists in general as well as their attitudes and personal views towards age and ageing in a professional context.
Objective
The current exploratory study was planned to provide empirical data related to the attitudes of psychotherapists with respect to profession-oriented age relevant questions.
Material and methods
For this purpose, a questionnaire comprising age-related and work-related questions and the retrieval of relevant personal information was developed. The data were obtained in an age-independent sample via an online survey of psychotherapists in Germany (n = 286).
Results
The results show a high degree of identification with and relatedness of psychotherapists to their profession; the psychotherapists use and want to use the freedom of their professional field. At the same time, individual perspectives are considered relevant in old age and a broad variance of attitudes related to active psychotherapeutic work in older age could be demonstrated. The results are indicative of some slight differences depending on the therapeutic orientation and the patient groups treated. In addition, the results reflect a high degree of professional satisfaction and good health in the professional group.
Conclusion
The survey provides first impressions in a field that has so far only been sparsely investigated empirically, although the distribution of the psychotherapists with respect to their therapeutic schools is hardly representative.
Access options
Buy single article
Instant access to the full article PDF.
USD 39.95
Price excludes VAT (USA)
Tax calculation will be finalised during checkout.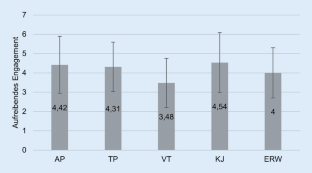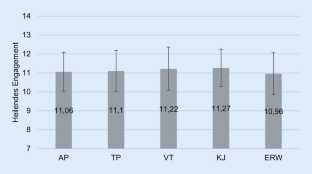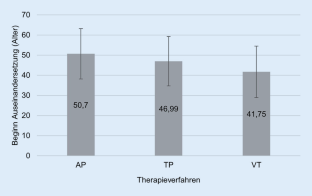 Notes
Alle PT mit Doppelapprobation gaben in der Befragung an, sich selbst in erster Linie als ärztliche bzw. psychologische PT zu definieren, und wurden darauf basierend bei der Gruppeneinteilung bei den ERW-PT berücksichtigt.
Literatur
Beck-Hiestermann FML, Kästner D, Gumz A (2021) Onlinepsychotherapie in Zeiten der Corona-Pandemie: Querschnittsbefragung deutscher Psychotherapeuten. Psychotherapeut 66:372–381. https://doi.org/10.1007/s00278-021-00519-0

Ermann M (2019) Psychoanalytiker im Alter. Forum Psychoanal 35(2):163–173. https://doi.org/10.1007/s00451-019-00343-y

Fincke JI, Möller H, Taubner S (2015) Does interpersonal behavior of psychotherapy trainees differ in private and professional relationships? Front Psychol 6:765. https://doi.org/10.3389/fpsyg.2015.00765

Freyberger HJ, Richter-Appelt H, Richter R (2018) Alternde Psychotherapeutinnen und alternde Psychotherapeuten. Psychodyn Psychother 17(1):36–42 (https://elibrary.klett-cotta.de/article/99.120110/pdp-17-1-36)

Geller JD, Farber BA (2015) Introduction: reflections of senior therapists. J Clin Psychol 71(11):1049–1059. https://doi.org/10.1002/jclp.22215

Hahn E, Rohr M, Usemann P (2021) TherapeutInnen im goldenen Alter. Psychother Im Alter 18(2):203–222. https://doi.org/10.30820/1613-2637-2021-2-203

Hessel A, Geyer M, Weidner K, Brähler E (2006) Subjektive Einschätzung der eigenen Gesundheit und gesundheitsrelevantes Verhalten bei niedergelassenen Psychologischen Psychotherapeuten. Psychotherapeut 51(4):290–299. https://doi.org/10.1007/s00278-006-0482-1

Jaeggi E (2020) Die Feminisierung eines Berufes. Psychother Dialog 21(04):31–34. https://doi.org/10.1055/a-0987-6026

Junkers G (Hrsg) (2013) Die leere Couch: Der Abschied von der Arbeit als Psychoanalytiker. Psychosozial-Verlag, Gießen

Kassenärztliche Bundesvereinigung (2021) Tabellenband: Statistische Informationen aus dem Bundesarztregister zur vertragsärztlichen Versorgung. https://www.kbv.de/media/sp/202112-31_BAR_Statistik.pdf. Zugegriffen: 1. März 2022

Orlinsky DE, Rønnestad MH (2015) Psychotherapists growing older: a study of senior practitioners. J Clin Psychol 71(11):1128–1138. https://doi.org/10.1002/jclp.22223

Orlinsky DE, Ambühl H, Rønnestad MH, Davis J, Gerin P, Davis M et al (1999) Development of psychotherapists: concepts, questions, and methods of a collaborative international study. Psychother Res 9(2):127–153. https://doi.org/10.1080/10503309912331332651

Råbu M, McLeod J (2018) Wisdom in professional knowledge: Why it can be valuable to listen to the voices of senior psychotherapists. Psychother Res 28(5):776–792. https://doi.org/10.1080/10503307.2016.1265685

Radebold H (2010) Können und sollen Psychoanalytikerinnen und Psychoanalytiker lebenslang behandeln? Psyche 64(2):97–121 (https://elibrary.klettcotta.de/article/99.120105/ps-64-2-97)

Richter G, Tisch A, Hasselhorn HM, Bellmann L (2022) Arbeit und Alter(n), wie ein längeres Erwerbsleben möglich werden kann. Polit Zeitgesch 20:20–27

Rønnestad MH, Orlinsky DE (2006) Therapeutische Arbeit und berufliche Entwicklung. Psychotherapeut 51(4):271–275. https://doi.org/10.1007/s00278-006-0496-8

Schierock M (2022) Wie gehen Psychotherapeuten mit dem eigenen Altern um? Unveröffentlichte Masterarbeit, Friedrich-Schiller-Universität Jena

Schierock M, Strauß B (2023) Früher oder später wird man – auch als Psychotherapeut:in – nicht mehr gebraucht? Eine systematische Literaturübersicht zum Umgang von psychotherapeutisch Tätigen mit dem eigenen Altern. (Im Druck)

Staudinger UM (2008) Hum Dev 5(2):107–120. https://doi.org/10.1080/15427600802034835

Strauß B, Spitzer C (Hrsg) (2023) Psychotherapeuten und das Altern – Die Bedeutung des Alterns in der therapeutischen Beziehung und der eigenen Lebensgeschichte. Springer, Heidelberg

Ullrich P, Thomä H (2010) Alte PsychoanalytikerInnen als Thema qualitativer berufsbiographischer Forschung, Konzeptuelle Überlegungen und erste empirischeBefunde. Psyche 64(2):122–150

Ullrich P, Kuhnt S, Haberkorn S, Wachtler B, Barthel Y, Thomä H et al (2009) Im hohen Alterhinter der Couch? Psychotherapeut 54(6):491–497. https://doi.org/10.1007/s00278-009-0700-8

Vangermain D, Brauchle G (2013) Arm, aber glücklich? Psychotherapeut 58(3):276–284. https://doi.org/10.1007/s00278-012-0945-5

"DGPT-Mitgliederrundschreiben: Berufspolitik: Ambulante Psychotherapeutische Versorgung in Deutschland – eine Kohortenbetrachtung" (2014).
Ethics declarations
Interessenkonflikt
M. Schierock und B. Strauß geben an, dass kein Interessenkonflikt besteht.
Alle beschriebenen Untersuchungen am Menschen wurden mit Zustimmung der zuständigen Ethikkommission, im Einklang mit nationalem Recht sowie gemäß der Deklaration von Helsinki von 1975 (in der aktuellen, überarbeiteten Fassung) durchgeführt. Von allen Studienteilnehmenden liegt eine Einverständniserklärung vor.
Additional information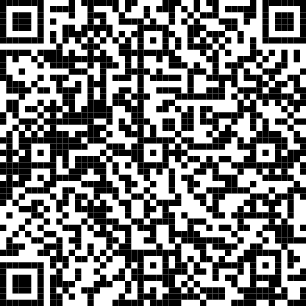 QR-Code scannen & Beitrag online lesen
About this article
Cite this article
Schierock, M., Strauß, B. "Altern ist nichts für Feiglinge". Psychotherapie (2023). https://doi.org/10.1007/s00278-023-00649-7
Accepted:

Published:

DOI: https://doi.org/10.1007/s00278-023-00649-7
Schlüsselwörter
Freiheit

Wissen

Berufliches Engagement

Beschäftigungsstatus

Psychodynamische Psychotherapie
Keywords
Freedom

Knowledge

Work engagement

Employment status

Psychotherapy, Psychodynamic