Zusammenfassung
Die möglichen Rollen des Erzählens in psychodynamischen Psychotherapien werden erörtert. Es wird dazu die Textsorte Erzählung bestimmt, ein Überblick darüber gegeben, welche Rollen dem Erzählen in der psychoanalytischen Tradition zugeschrieben wurden, und dies durch erzähltheoretische Überlegungen ergänzt. Sodann wird aus einer Forschungsperspektive erörtert, wie die Rolle des Erzählens in der Psychotherapie untersucht werden könnte. Schließlich werden erste Ergebnisse einer Studie an einer Teilstichprobe der Münchener Psychotherapiestudie dazu berichtet, wie sich erfolgreiche von weniger erfolgreichen psychodynamischen Therapien in der Häufigkeit des Erzählens unterscheiden.
Abstract
The possible roles of narrating in psychodynamic psychotherapy are discussed. The text type narrative is defined, an overview of the roles attributed to narrative in the psychoanalytical tradition is provided, and these are complemented by narratological considerations. From a research perspective it is discussed how narrating in psychotherapy could be systematically studied. Finally, some preliminary findings of a study of a small subsample from the Munich Psychotherapy Study are reported with respect to how successful and less successful psychodynamic therapies differ in the frequency of narration.
Access options
Buy single article
Instant access to the full article PDF.
USD 39.95
Price includes VAT (USA)
Tax calculation will be finalised during checkout.
Literatur
Adler JM (2012) Living into the story: agency and coherence in a longitudinal study of narrative identity development and mental health over the course of psychotherapy. J Pers Soc Psychol 102:367–389

Angus LE, Boritz T, Bryntwick E et al (2017) The Narrative-Emotion Process Coding System 2.0: A multi-methodological approach to identifying and assessing narrative-emotion process markers in psychotherapy. Psychother Res 27:253–269

Argelander H (1971) Das psychoanalytische Erstgespräch. Wiss Buchges, Darmstadt

Argelander H (1981) Was ist eine Deutung? Psyche 35:999–1005

Bion W (1961) Lernen durch Erfahrung. Suhrkamp, Frankfurt aM

Boothe B (1994) Der Patient als Erzähler in der Psychotherapie. Vandenhoeck & Ruprecht, Göttingen

Bruner J (1991) The narrative construction of reality. Crit Inq 18:1–21

Deserno H, Leo S (1998) Ich habe geträumt, dass ich geträumt habe. Psychother Psychosom Med Psychol 48:267–318

Ferro A (1992) Two authors in search of characters: the relationship, the field, the story. Riv Psicoanal 38:44–90

Firmansyah D, Mergel K, Benecke C, Huber D, Grimm I, Klug G, Henkel M (2021) Deutungen: eine qualitative Studie unmittelbarer Patientenreaktionen. Forum Psychoanal 37:323–336

Freud S (1905) Bruchstück einer Hysterie-Analyse

Habermas T (2015) A model of psychopathological distortions of autobiographical memory narratives: an emotion narrative view. In: Watson LA, Berntsen D (Hrsg) Clinical perspectives on autobiographical memory. UP, Cambridge, S 267–290

Habermas T (2019) Emotion and narrative: perspectives in autobiographical storytelling. UP, Cambridge

Huber D, Henrich G, Clarkin J, Klug G (2013) Psychoanalytic versus psychodynamic therapy for depression: a three-year follow-up study. Psychiat Interpers Biol Proc 76:132–149

Huber D, Zimmermann J, Henrich G, Klug G (2012) Comparison of cognitive-behaviour therapy with psychoanalytic and psychodynamic therapy for depressed patients—a three-year follow-up study. Z Psychosom Med Psychother 58:299–316

Labov W (2008) The language of life and death. UP, Cambridge

Labov W, Waletzky J (1967) Narrative analysis: oral versions of personal experience. In: Helm J (Hrsg) Essays on the verbal and visual arts. University Washington, Washington, S 12–44

Laub D (2000) Eros oder Thanatos? Der Kampf um die Erzählbarkeit des Traumas. Psyche 54:860–894

Luborsky L, Crits-Christoph P (1998) Understanding transference: the Core Conflictual Relationship Theme method. American Psychological Association. https://doi.org/10.1037/10250-000

Lucius-Hoene G, Deppermann A (2001) Rekonstruktion narrativer Identität. Leske Budrich,

McLeod J (1997) Narrative and psychotherapy. SAGE, London

Nye CH (1996) Narrative re-telling in clinical treatment: a single case study. J Anal Soc Work 3:113–136

Rogers C (1961) Entwicklung der Persönlichkeit: Psychotherapie aus der Sicht eines Therapeuten. Klett-Cotta, Stuttgart

Schafer R (1983) The analytic attitude. Basic, New York

Spence DP (1984) Narrative truth and historical truth: Meaning and interpretation in psychoanalysis. Norton, New York

Stiles WB, Honos-Webb L, Lani JA (1999) Some functions of narrative in the assimilation of problematic experiences. J Clin Psychol 55:1213–1226

Weiste E, Peräkylä A (2013) A comparative conversation analytic study of formulations in psychoanalysis and cognitive psychotherapy. Res Language Soc Interact 46:299–321

Winnicott DW (1965) Ich_Verzerrung in Form des wahren und falschen Selbst. In: Winnicott DW (Hrsg) Reifungsprozesse und förernde Umwelt. Kindler, München, S 182–199
Ethics declarations
Interessenkonflikt
T. Habermas und D. Fesel geben an, dass kein Interessenkonflikt besteht.
Für diesen Beitrag wurden von den Autoren keine Studien an Menschen oder Tieren durchgeführt. Für die aufgeführten Studien gelten die jeweils dort angegebenen ethischen Richtlinien.
Additional information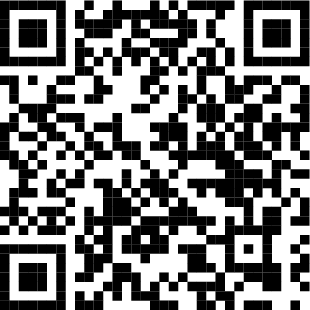 QR-Code scannen & Beitrag online lesen
About this article
Cite this article
Habermas, T., Fesel, D. Erzählen in psychodynamischen Psychotherapien. Psychotherapeut (2021). https://doi.org/10.1007/s00278-021-00555-w
Schlüsselwörter
Emotion

Bewertung

Deutung

Verzerrung

Psychotherapeutische Prozesse
Keywords
Emotion

Evaluation

Interpretation

Distortion

Psychotherapeutic processes