Abstract
Purpose
To review the anatomical landmarks of the abdominal wall lumbar region and its normal appearance on multidetector computed tomography (MDCT) and to briefly describe the MDCT features of lumbar hernias.
Methods
We performed a retrospective search of the imaging report database from November 2007 to October 2011. We retrieved the clinical data and MDCT studies of patients suffering from abdominal wall lumbar hernias. We reviewed the imaging features of abdominal lumbar hernias and compared those with the normal appearance of the lumbar region in asymptomatic individuals.
Results
We classified lumbar wall hernias as diffuse, superior (or Grynfelt–Lesshaft) and inferior (or Petit) lumbar hernias. We briefly describe the imaging features of each subtype and review the anatomy and MDCT appearance of normal lumbar region.
Conclusions
Currently available MDCT provides an excellent opportunity for reviewing the normal anatomy of the wall lumbar region and may be considered a useful modality for evaluating lumbar hernias.
Access options
Buy single article
Instant access to the full article PDF.
USD 39.95
Price excludes VAT (USA)
Tax calculation will be finalised during checkout.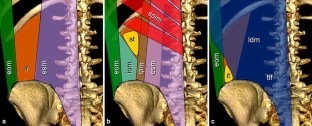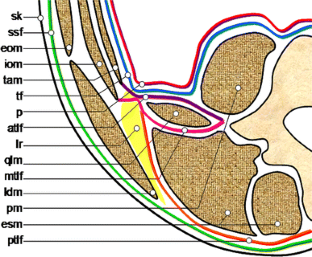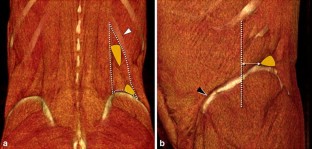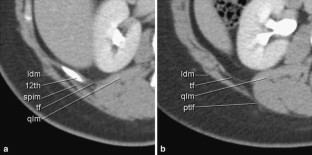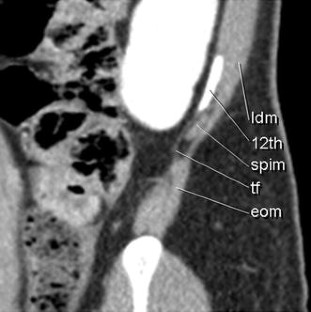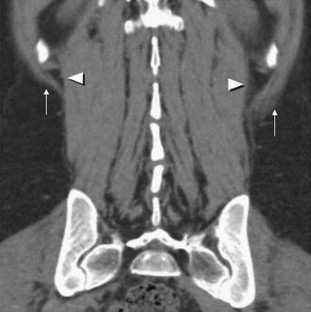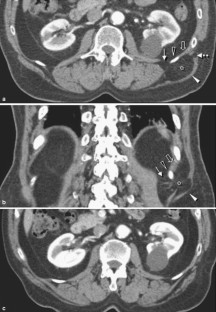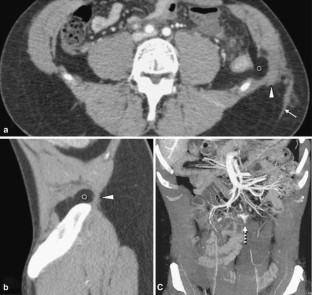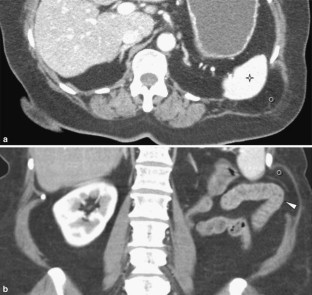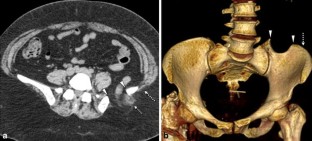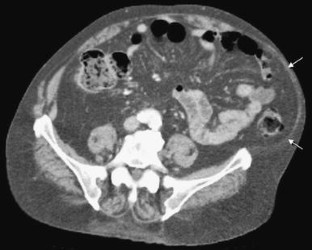 References
Aguirre DA, Casola G, Sirlin C (2004) Abdominal wall hernias: MDCT findings. AJR Am J Roentgenol 183(3):681–690

Aguirre DA, Santosa AC, Casola G, Sirlin CB (2005) Abdominal wall hernias: imaging features, complications, and diagnostic pitfalls at multi-detector row CT. Radiographics 25(6):1501–1520

Armstrong O, Hamel A, Grignon B, N'Doye JM, Hamel O, Robert R, Rogez JM ((2008)) Lumbar hernia: anatomical basis and clinical aspects. Surg Radiol Anat 30:533–537

Baker ME, Weinerth JL, Andriani RT, Cohan RH, Dunnick NR (1987) Lumbar hernia: diagnosis by CT. AJR Am J Roentgenol 148:565–567

Faro SH, Racette CD, Lally JF, Wills JS, Mansory A (1990) Traumatic lumbar hernia: CT diagnosis. AJR Am J Roentgenol 154:757–759

Guillem P, Czarnecki E, Duval G (2002) Lumbar hernia: anatomical route assessed by computed tomography. Surg Radiol Anat 24:53–56

Horovitz IL, Schwarz HA, Deham A (1986) A lumbar hernia presenting as an obstructing lesion of the colon. Dis Colon Rectum 29:742–744

Jankovic ZB, du Feu FM, McConnell P (2009) An anatomical study of the transversus abdominis plane block: location of the lumbar triangle of Petit and adjacent nerves. Anesth Analg 109(3):981–985

Killeen KL, Girard S, DeMeo JH, Shanmuganathan K, Mirvis SE (2000) Using CT to diagnose traumatic lumbar hernias. AJR Am J Roentgenol 174:1413–1415

Moreno-Egea A, Baena EG, Calle MC, Martínez JA, Albasini JL (2007) Controversies in the current management of lumbar hernias. Arch Surg 1:82–88

Presti JC, Narayan P (1988) Lumbar herniation of the kidney. J Urol 140:586–587

Soto Delgado M, Garcia MA, Velasco M, Pedrero MG (2002) Lumbar eventration as complication of the lumbotomy in the flank: review of our series. Actas Urol Esp 26:345–350

Sutherland RS, Gerow RR (1995) Hernia after dorsal incision into lumbar region: a case report and review of pathogenesis and treatment. J Urol 153(2):382–384

Swartz WT (1978) Lumbar hernia. In: Nyhus LM, Condon RE (eds) hernia, 2nd edn. Lippincott, Philadelphia, pp 409–426

Thompson NS, Date R, Charlwood AP, Adair IV, Clements WD (2001) Seat-belt syndrome revisited. Int J Clin Pract 55(8):573–575

Yurcisin BM, Myers CJ, Stahlfeld KR, Means JR (2010) Laparoscopic hernia repair following iliac crest harvest. Hernia 14(1):93–96
Conflict of interest
The authors declare that they have no conflict of interest.
About this article
Cite this article
Martín, J., Mellado, J.M., Solanas, S. et al. MDCT of abdominal wall lumbar hernias: anatomical review, pathologic findings and differential diagnosis. Surg Radiol Anat 34, 455–463 (2012). https://doi.org/10.1007/s00276-012-0937-8
Received:

Accepted:

Published:

Issue Date:

DOI: https://doi.org/10.1007/s00276-012-0937-8
Keywords
Abdominal wall

Lumbar region

Lumbar hernia

Computed Tomography

MDCT