Abstract
Purpose
To perform a systematic review and meta-analysis to quantify the technical success rate of adrenal venous sampling (AVS) with and without intraprocedural computed tomography (CT).
Methods
A systematic search of the Medline, Scopus, EMBASE, and Web of Science databases for comparative studies using intraprocedural CT was undertaken. More than 1,000 records were screened using titles and abstracts. Full texts of 121 studies were reviewed and 14 eligible studies were identified. Nine studies had adequate comparative data and were included in the meta-analysis.
Results
A research synthesis was performed and data from 809 patients were pooled in multiple random effect models. Overall success rate of AVS without and with intraprocedural CT was 72.7% (59.3–83.0%) and 92.5% (86.6–95.9), respectively. The addition of intraprocedural CT increased the technical success rate by 19.8% (P < 0.001), with an odds ratio (OR) of 5.5 (3.3–9.2; P < 0.01). In meta-regression, odds of success with intraprocedural CT was associated with younger age (beta: 0.16 ± 0.05; P:0.001), higher body mass index (BMI; beta:0.08 ± 0.03; P:0.002), and higher selectivity index (defined as the ratio of cortisol in the adrenal vein to that in the inferior vena cava; beta:0.35 ± 0.08, P < 0.001). We found a linear inverse association between operator's success without CT and improved success with intraprocedural CT (R2: 0.86).
Conclusions
Intraprocedural CT is not required for every case, but can be performed in difficult cases or when operators' success is limited. The benefit was more pronounced in younger patients with higher BMI, female gender, and with higher selectivity.
Level of evidence
III Systematic review and meta-analysis of non-randomized clinical trials.
Access options
Buy single article
Instant access to the full article PDF.
US$ 39.95
Tax calculation will be finalised during checkout.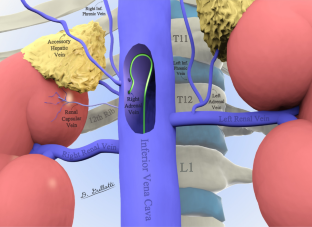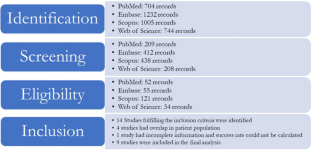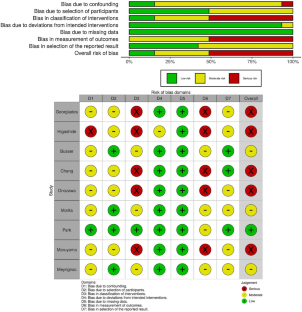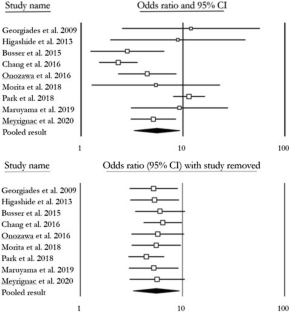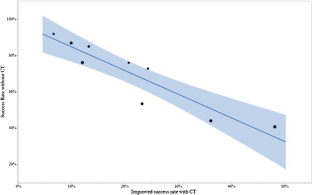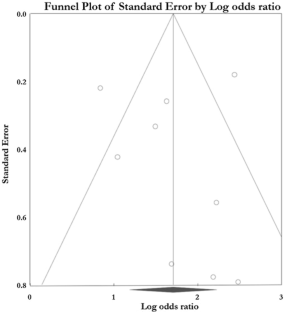 References
1.

Rossi E, Regolisti G, Negro A, et al. High prevalence of primary aldosteronism using postcaptopril plasma aldosterone to renin ratio as a screening test among Italian hypertensives. Am J Hypertens. 2002;15:896–902.

2.

Rossi GP, Bernini G, Caliumi C, et al. A prospective study of the prevalence of primary aldosteronism in 1,125 hypertensive patients. J Am Coll Cardiol. 2006;48:2293–300.

3.

Douma S, Petidis K, Doumas M, et al. Prevalence of primary hyperaldosteronism in resistant hypertension: a retrospective observational study. Lancet. 2008;371:1921–6.

4.

Raman SP, Lessne M, Kawamoto S, et al. Diagnostic performance of multi-detector computed tomography in distinguishing unilateral from bilateral abnormalities in primary hyperaldosteronism: comparison of multi-detector computed tomography with adrenal vein sampling. J Comput Assist Tomogr. 2015;39:414–8.

5.

Melby JC, Spark RF, Dale SL, et al. Diagnosis and localization of aldosterone-producing adenomas by adrenal-vein cateterization. N Engl J Med. 1967;277:1050–6.

6.

Kempers MJ, Lenders JW, van Outheusden L, et al. Systematic review: diagnostic procedures to differentiate unilateral from bilateral adrenal abnormality in primary aldosteronism. Ann Intern Med. 2009;151:329–37.

7.

Sarlon-Bartoli G, Michel N, Taieb D, et al. Adrenal venous sampling is crucial before an adrenalectomy whatever the adrenal-nodule size on computed tomography. J Hypertens. 2011;29:1196–202.

8.

Young WF, Stanson AW, Thompson GB, et al. Role for adrenal venous sampling in primary aldosteronism. Surgery. 2004;136:1227–35.

9.

Daunt N. Adrenal vein sampling: how to make it quick, easy, and successful. Radiographics. 2005;25(Suppl 1):S143-158.

10.

Mulatero P, Bertello C, Sukor N, et al. Impact of different diagnostic criteria during adrenal vein sampling on reproducibility of subtype diagnosis in patients with primary aldosteronism. Hypertension. 2010;55:667–73.

11.

Mulatero P, Bertello C, Rossato D, et al. Roles of clinical criteria, computed tomography scan, and adrenal vein sampling in differential diagnosis of primary aldosteronism subtypes. J Clin Endocrinol Metab. 2008;93:1366–71.

12.

Harvey A, Kline G, Pasieka JL. Adrenal venous sampling in primary hyperaldosteronism: comparison of radiographic with biochemical success and the clinical decision-making with "less than ideal" testing. Surgery. 2006;140:847–53 (discussion 853-845).

13.

Onozawa S, Murata S, Tajima H, et al. Evaluation of right adrenal vein cannulation by computed tomography angiography in 140 consecutive patients undergoing adrenal venous sampling. Eur J Endocrinol. 2014;170:601–8.

14.

Georgiades C, KharlipValdeig JS, et al. [Use of C-arm CT for improving the hit rate for selective blood sampling from adrenal veins]. Radiologe. 2009;49:848–51.

15.

Higashide T, Funabashi N, Tanaka T, et al. Detection of adrenal veins on selective retrograde CT adrenal venography in comparison with digital subtraction angiography in subjects with established diagnosis of one-sided adrenal aldosterone-producing tumor confirmed by adrenal vein sampling, histopathology and clinical course. Int J Cardiol. 2013;168:3254–8.

16.

Busser WM, Arntz MJ, Jenniskens SF, et al. Image registration of cone-beam computer tomography and preprocedural computer tomography aids in localization of adrenal veins and decreasing radiation dose in adrenal vein sampling. Cardiovasc Intervent Radiol. 2015;38:993–7.

17.

Chang CC, Lee BC, Liu KL, et al. Non-stimulated adrenal venous sampling using Dyna computed tomography in patients with primary aldosteronism. Sci Rep. 2016;6:37143.

18.

Onozawa S, Murata S, Yamaguchi H, et al. Can an enhanced thin-slice computed tomography delineate the right adrenal vein and improve the success rate? Jpn J Radiol. 2016;34:611–9.

19.

Morita S, Yamazaki H, Endo K, et al. Image fusion guidance with pre-procedural CT with real-time fluoroscopy for adrenal venous sampling. Cardiovasc Intervent Radiol. 2018;41:1214–22.

20.

Park CH, Hong N, Han K, et al. C-Arm computed tomography-assisted adrenal venous sampling improved right adrenal vein cannulation and sampling quality in primary aldosteronism. Endocrinol Metab (Seoul). 2018;33:236–44.

21.

Maruyama K, Sofue K, Okada T, et al. Advantages of intraprocedural unenhanced CT during adrenal venous sampling to confirm accurate catheterization of the right adrenal vein. Cardiovasc Intervent Radiol. 2019;42:542–51.

22.

Meyrignac O, Arcis E, Delchier MC, et al. Impact of cone beam—CT on adrenal vein sampling in primary aldosteronism. Eur J Radiol. 2020;124:108792.

23.

Liberati A, Altman DG, Tetzlaff J, et al. The PRISMA statement for reporting systematic reviews and meta-analyses of studies that evaluate healthcare interventions: explanation and elaboration. BMJ. 2009;339:b2700.

24.

Borenstein M, Hedges LV, Higgins JP, Rothstein HR. A basic introduction to fixed-effect and random-effects models for meta-analysis. Res Synth Methods. 2010;1:97–111.

25.

Higgins JP, Thompson SG, Deeks JJ, Altman DG. Measuring inconsistency in meta-analyses. BMJ. 2003;327:557–60.

26.

Sterne JA, Hernan MA, Reeves BC, et al. ROBINS-I: a tool for assessing risk of bias in non-randomised studies of interventions. BMJ. 2016;355:i4919.
Ethics declarations
Conflict of interest
The authors have no conflicts of interest to declare.
Additional information
Publisher's Note
Springer Nature remains neutral with regard to jurisdictional claims in published maps and institutional affiliations.
Supplementary Information
Below is the link to the electronic supplementary material.
About this article
Cite this article
Hafezi-Nejad, N., Gullotti, D.M., Bailey, C.R. et al. Does Intraprocedural CT Improve the Success Rate of Adrenal Venous Sampling? A Systematic Review and Meta-Analysis of Data from 809 Patients. Cardiovasc Intervent Radiol (2021). https://doi.org/10.1007/s00270-021-02954-7
Received:

Accepted:

Published:
Keywords
Adrenal gland

Primary hyperaldosteronism

Adrenal vein sampling

Angiography

Interventional CT

Cone-beam CT