Abstract
Purpose
This study was designed to assess the incidence, magnitude, and impact upon retrievability of vena caval perforation by Günther Tulip and Celect conical inferior vena cava (IVC) filters on computed tomographic (CT) imaging.
Methods
Günther Tulip and Celect IVC filters placed between July 2007 and May 2009 were identified from medical records. Of 272 IVC filters placed, 50 (23 Günther Tulip, 46%; 27 Celect, 54%) were retrospectively assessed on follow-up abdominal CT scans performed for reasons unrelated to the filter. Computed tomography scans were examined for evidence of filter perforation through the vena caval wall, tilt, or pericaval tissue injury. Procedure records were reviewed to determine whether IVC filter retrieval was attempted and successful.
Results
Perforation of at least one filter component through the IVC was observed in 43 of 50 (86%) filters on CT scans obtained between 1 and 880 days after filter placement. All filters imaged after 71 days showed some degree of vena caval perforation, often as a progressive process. Filter tilt was seen in 20 of 50 (40%) filters, and all tilted filters also demonstrated vena caval perforation. Transjugular removal was attempted in 12 of 50 (24%) filters and was successful in 11 of 12 (92%).
Conclusions
Longer indwelling times usually result in vena caval perforation by retrievable Günther Tulip and Celect IVC filters. Although infrequently reported in the literature, clinical sequelae from IVC filter components breaching the vena cava can be significant. We advocate filter retrieval as early as clinically indicated and increased attention to the appearance of IVC filters on all follow-up imaging studies.
Access options
Buy single article
Instant access to the full article PDF.
US$ 39.95
Tax calculation will be finalised during checkout.
Subscribe to journal
Immediate online access to all issues from 2019. Subscription will auto renew annually.
US$ 79
Tax calculation will be finalised during checkout.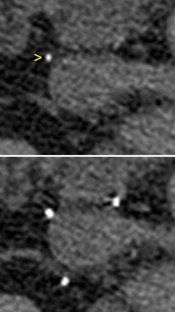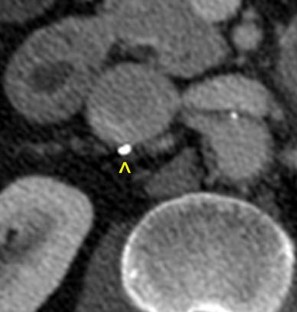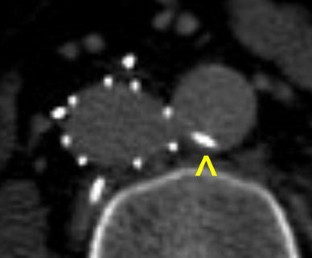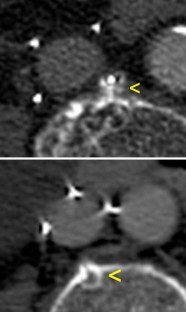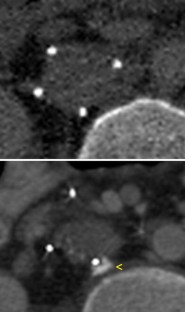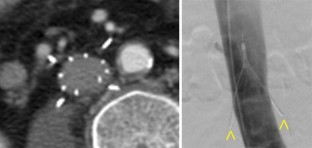 References
1.

Stein PD, Kayali F, Olson RE (2004) Twenty-one-year trends in the use of inferior vena cava filters. Arch Intern Med 164(14):1541–1545

2.

Jaff MR, Goldhaber SZ, Tapson VF (2005) High utilization rate of vena cava filters in deep vein thrombosis. Thromb Haemost 93:1117–1119

3.

Athanasoulis CA, Kaufman JA, Halpern EF et al (2000) Inferior vena cava filters: review of a 26-year single-center clinical experience. Radiology 216:54–66

4.

Ray CE, Mitchell E, Zipser S et al (2006) Outcomes with retrievable inferior vena cava filters: a multicenter study. J Vasc Interv Radiol 17:1595–1604

5.

Karmy-Jones R, Jurkovich GJ, Velmahos GC et al (2007) Practice patterns and outcomes of retrievable vena cava filters in trauma patients: an AAST multicenter study. J Trauma 62:17–24

6.

White RH, Zhou H, Kim J et al (2000) A population-based study of the effectiveness of inferior vena cava filter use among patients with venous thromboembolism. Arch Intern Med 160:2033–2041

7.

Girard P, Stern J, Parent F (2002) Medical literature and vena cava filters: so far so weak. Chest 122(3):963–967

8.

Ray CE, Kaufman JA (1996) Complications of inferior vena cava filters. Abdom Imaging 21(4):368–374

9.

Greenfield L, Proctor M (2000) Filter complications and their management. Semin Vasc Surg 13:213–216

10.

Sadaf A, Rasuli P, Olivier A et al (2007) Significant caval penetration by the Celect inferior vena cava filter: attributable to filter design? J Vasc Interv Radiol 18(11):1447–1450

11.

Dardik A, Campbell KA, Yeo CJ et al (1997) Vena cava filter ensnarement and delayed migration: an unusual series of cases. J Vasc Surg 26:869–874

12.

Koenker R, Hallock K (2001) Quantile regression: an introduction. J Econ Perspect 15:143–156

13.

Ota S, Yamada N, Tsuji A et al (2008) The Günther-Tulip retrievable IVC filter: clinical experience in 118 consecutive patients. Circ J 72:287–292

14.

Sangwaiya MJ, Marentis TC, Walker TG et al (2009) Safety and effectiveness of the Celect inferior vena cava filter: preliminary results. J Vasc Interv Radiol 20:1188–1192

15.

Smouse HB, Van Alstine WG, Mack S et al (2009) Deployment performance and retrievability of the Cook Celect vena cava filter. J Vasc Interv Radiol 20:375–383

16.

Chintalapudi UB, Gutierrez OH, Azodo MV (1997) Greenfield filter caval perforation causing an aortic mural thrombus and femoral artery occlusion. Cathet Cardiovasc Diagn 41:53–55

17.

Goldman HB, Hanna K, Dmochowski RR (1996) Ureteral injury secondary to an inferior vena caval filter. J Urol 156:1763

18.

Sarkar MR, Lemminger FM (1997) An unusual case of upper gastrointestinal hemorrhage—perforation of a vena cava filter into the duodenum. Vasa 26:305–307

19.

Woodward EB, Farber A, Wagner WH et al (2002) Delayed retroperitoneal arterial hemorrhage after inferior vena cava (IVC) filter insertion: case report and literature review of caval perforations by IVC filters. Ann Vasc Surg 16:193–196

20.

Turba UC, Arslan B, Meuse M et al (2010) Gunter tulip filter retrieval experience: predictors of successful retrieval. Cardiovasc Intervent Radiol 33:732–738

21.

Smouse HB, Rosenthal D, Ha VT et al (2009) Long-term retrieval success rate profile for the Günther Tulip vena cava filter. J Vasc Interv Radiol 20:871–877

22.

Mission JF, Kerlan RK Jr, Tan JH et al (2010) Rates and predictors of plans for inferior vena cava filter retrieval in hospitalized patients. J Gen Intern Med 25(4):321–325

23.

Greenfield LJ (2006) The PREPIC Study Group. Eight-year follow-up of patients with permanent vena cava filters in the prevention of pulmonary embolism: the PREPIC (Prevention du Risque d'Embolie Pulmonaire par Interruption Cave) Randomized Study. Perspect Vasc Surg Endovasc Ther 18:187–188

24.

Kuo WT, Cupp JS, Louie JD et al (2010) Retrieval of permanently-embedded IVC filters and description of the laser-assisted sheath technique: radiographic-histopathologic correlation. J Vasc Interv Radiol Suppl 21(2):4

25.

Stavropoulos SW, Dixon RG, Burke CT et al (2008) Embedded inferior vena cava filter removal: use of endobronchial forceps. J Vasc Interv Radiol 19:1297–1301

26.

Rubenstein L, Chun AK, Chew M et al (2007) Loop-snare technique for difficult inferior vena cava filter retrievals. J Vasc Interv Radiol 18:1315–1318

27.

Kuo WT, Bostaph AS, Loh CT et al (2006) Retrieval of trapped Günther Tulip inferior vena cava filters: snare-over-guide wire loop technique. J Vasc Interv Radiol 17:1845–1849
Acknowledgment
The authors thank Dr. Rebecca Scherzer for her contributions to the statistical analysis in this study.
Conflict of Interest
I certify that there is no actual or potential conflict of interest in relation to this article.
About this article
Cite this article
Durack, J.C., Westphalen, A.C., Kekulawela, S. et al. Perforation of the IVC: Rule Rather Than Exception After Longer Indwelling Times for the Günther Tulip and Celect Retrievable Filters. Cardiovasc Intervent Radiol 35, 299–308 (2012). https://doi.org/10.1007/s00270-011-0151-9
Received:

Accepted:

Published:

Issue Date:
Keywords
Pulmonary thromboembolism

IVC filter perforation

Celect

Günther Tulip