Abstract
Purpose
Irreversible electroporation (IRE) is a newly developed nonthermal tissue-ablation technique in which high-voltage electrical pulses of microsecond duration are applied to induce irreversible permeabilisation of the cell membrane, presumably through nanoscale defects in the lipid bilayer, leading to apoptosis. The purpose of this study was to assess the feasibility and safety of ablating renal cell carcinoma (RCC) tissue by IRE.
Methods
Six patients scheduled for curative resection of RCC were included. IRE was performed during anaesthesia immediately before the resection with electrographic synchronisation. Central haemodynamics were recorded before and 5 min after electroporation. Five-channel electrocardiography (ECG) was used for detailed analysis of ST waveforms. Blood sampling and 12-lead ECG were performed before, during, and at scheduled intervals after the intervention.
Results
Analysis of ST waveforms and axis deviations showed no relevant changes during the entire study period. No changes in central haemodynamics were seen 5 min after IRE. Similarly, haematological, serum biochemical, and ECG variables showed no relevant differences during the investigation period. No changes in cardiac function after IRE therapy were found. One case of supraventricular extrasystole was encountered. Initial histopathologic examination showed no immediate adverse effects of IRE (observation of delayed effects will require a different study design).
Conclusion
IRE seems to offer a feasible and safe technique by which to treat patients with kidney tumours and could offer some potential advantages over current thermal ablative techniques.
This is a preview of subscription content, log in to check access.
Access options
Buy single article
Instant access to the full article PDF.
US$ 39.95
Price includes VAT for USA
Subscribe to journal
Immediate online access to all issues from 2019. Subscription will auto renew annually.
US$ 99
This is the net price. Taxes to be calculated in checkout.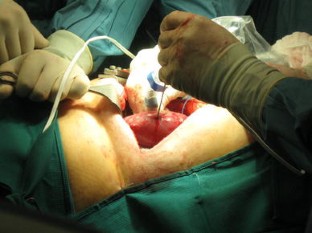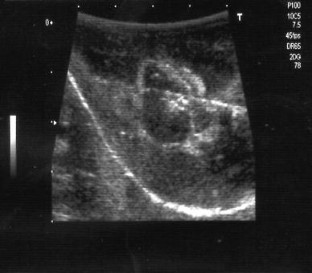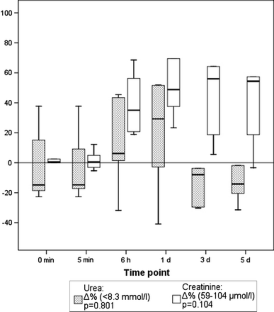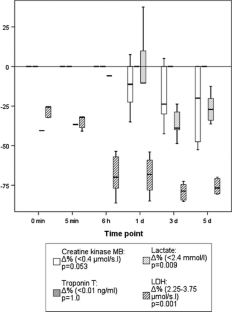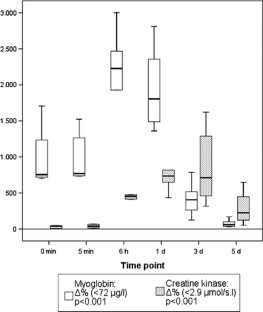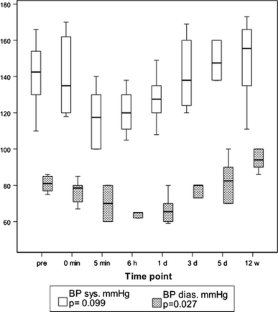 References
1.

Bertacchini C, Margotti PM, Bergamini E, Lodi A, Ronchetti M, Cadossi R (2007) Design of an irreversible electroporation system for clinical use. Technol Cancer Res Treat 6(4):313–320

2.

Rubinsky B, Onik G, Mikus P (2007) Irreversible electroporation: a new ablation modality—clinical implications. Technol Cancer Res Treat 6(1):37–48

3.

Rubinsky B (2007) Irreversible electroporation in medicine. Technol Cancer Res Treat 6(4):255–260

4.

Hines-Peralta A, Goldberg SN (2004) Review of radiofrequency ablation for renal cell carcinoma. Clin Cancer Res 10(18 Pt 2):6328S–6334S

5.

Yoon SK, Choi JC, Cho JH, Oh JY, Nam KJ et al (2009) Radiofrequency ablation of renal VX2 tumors with and without renal artery occlusion in a rabbit model: feasibility, therapeutic efficacy, and safety. Cardiovasc Intervent Radiol 32(6):1241–1246

6.

Ljungberg B, Hanbury DC, Kuczyk MA, Merseburger AS, Mulders PF, Patard JJ et al (2007) Renal cell carcinoma guideline. Eur Urol 51(6):1502–1510

7.

Al Sakere B, André F, Bernat C, Connault E, Opolon P, Davalos RV, et al (2007) Tumor ablation with irreversible electroporation. PLoS One 2(11):e1135

8.

Garcia PA, Rossmeisl JH, Robertson J, Ellis TL, Davalos RV (2009) Pilot study of irreversible electroporation for intracranial surgery. Conf Proc IEEE Eng Med Biol Soc 1:6513–6516

9.

Granot Y, Ivorra A, Maor E, Rubinsky B (2009) In vivo imaging of irreversible electroporation by means of electrical impedance tomography. Phys Med Biol 54(16):4927–4943

10.

Onik G, Mikus P, Rubinsky B (2007) Irreversible electroporation: implications for prostate ablation. Technol Cancer Res Treat 6(4):295–300

11.

Frank I, Blute ML, Leibovich BC, Cheville JC, Lohse CM, Zincke H (2005) Independent validation of the 2002 American Joint Committee on cancer primary tumor classification for renal cell carcinoma using a large, single institution cohort. J Urol 173(6):1889–1892

12.

Hafez KS, Fergany AF, Novick AC (1999) Nephron-sparing surgery for localized renal cell carcinoma: impact of tumor size on patient survival, tumor recurrence and TNM staging. J Urol 162(6):1930–1933

13.

Bell ET (1950) Renal diseases. Lippincott, Philadelphia, PA, pp 428–439

14.

Peterson RO (1986) Urologic pathology. Lippincott, Philadelphia, PA, pp 85–110

15.

Bosniak MA (1995) Observation of small incidentally detected renal masses. Semin Urol Oncol 13(4):267–272

16.

Nissenkorn, Bernhelm J (1995) Multicentricity in renal cell carcinoma. J Urol 153(3 Pt 1):620–622

17.

Chawla SN, Crispen PL, Hanlon AL, Greenberg RE, Chen DY, Uzzo RG (2006) The natural history of observed enhancing renal masses: meta-analysis and review of the world literature. J Urol 175(2):425–431

18.

Mayo-Smith WW, Dupuy DE, Parikh PM, Pezzullo JA, Cronan JJ (2003) Imaging-guided percutaneous radiofrequency ablation of solid renal masses: techniques and outcomes of 38 treatment sessions in 32 consecutive patients. AJR Am J Roentgenol 180(6):1503–1508

19.

Matlaga BR, Zagoria RJ, Woodruff RD, Torti FM, Hall MC (2002) Phase II trial of radio frequency ablation of renal cancer: evaluation of the kill zone. J Urol 168(6):2401–2405

20.

Gervais DA, McGovern FJ, Arellano RS (2003) Renal cell carcinoma: clinical experience and technical success with radio-frequency ablation of 42 tumors. Radiology 226(2):417–424

21.

Pavlovich C, Walther M, Choyke P, Pautler SE, Chang R, Linehan WM et al (2002) Percutaneous radiofrequency ablation of small renal tumors: initial results. J Urol 167(1):10–15

22.

Tacke J, Mahnken A, Bucker A, Rohde D, Günther RW (2001) Nephron-sparing percutaneous ablation of a 5 cm renal cell carcinoma by superselective embolization and percutaneous RF-ablation. Rofo 173(11):980–983

23.

Gebauer B, Werk M, Lopez-Hanninen E, Felix R, Althaus P (2007) Radiofrequency ablation in combination with embolization in metachronous recurrent renal cancer in solitary kidney after contralateral tumor nephrectomy. Cardiovasc Intervent Radiol 30(4):644–649

24.

Dib RE, Touma NJ, Kapoor A (2009) Review of the efficacy and safety of radiofrequency ablation for the treatment of small renal masses. Can Urol Assoc J 3(2):143–149

25.

Lee EW, Loh CT, Kee ST (2007) Imaging-guided percutaneous irreversible electroporation: ultrasound and immunohistological correlation. Technol Cancer Res Treat 6(4):287–294

26.

Maor E, Ivorra A, Leor J, Rubinsky B (2007) The effect of irreversible electroporation on blood vessels. Technol Cancer Res Treat 6(4):307–312

27.

Miller L, Leor J, Rubinsky B (2005) Cancer cells ablation with irreversible electroporation. Technol Cancer Res Treat 4(6):699–705
Conflict of interest
The authors declare that they have no conflict of interest. This study was performed independently of the manufacturer of the devices used.
About this article
Cite this article
Pech, M., Janitzky, A., Wendler, J.J. et al. Irreversible Electroporation of Renal Cell Carcinoma: A First-in-Man Phase I Clinical Study. Cardiovasc Intervent Radiol 34, 132–138 (2011). https://doi.org/10.1007/s00270-010-9964-1
Received:

Accepted:

Published:

Issue Date:
Keywords
Irreversible electroporation

Ablation

Renal carcinoma

Interventional radiology