Abstract
Background
In East, Central and Southern Africa accurate data on the current surgeon workforce have previously been limited. In order to ensure that the workforce required for sustainable delivery of surgical care is put in place, accurate data on the number, specialty and distribution of specialist-trained surgeons are crucial for all stakeholders in surgery and surgical training in the region.
Methods
The surgical workforce in each of the ten member countries of the College of Surgeons of East, Central and Southern Africa (COSECSA) was determined by gathering and crosschecking data from multiple sources including COSECSA records, medical council registers, local surgical societies records, event attendance lists and interviews of Members and Fellows of COSECSA, and validating this by direct contact with the surgeons identified. This data was recorded and analysed in a cloud-based computerised database, developed as part of a collaboration programme with the Royal College of Surgeons in Ireland.
Results
A total of 1690 practising surgeons have been identified yielding a regional ratio of 0.53 surgeons per 100,000 population. A majority of surgeons (64 %) practise in the main commercial city of their country of residence and just 9 % of surgeons are female. More than half (53 %) of surgeons in the region are general surgeons.
Conclusions
While there is considerable geographic variation between countries, the regional surgical workforce represents less than 4 % of the equivalent number in developed countries indicating the magnitude of the human resource challenge to be addressed.
Access options
Buy single article
Instant access to the full article PDF.
US$ 39.95
Tax calculation will be finalised during checkout.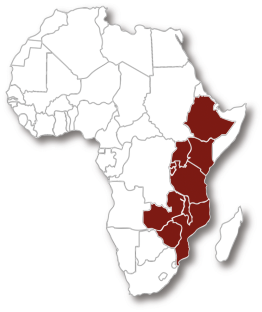 References
1.

The Lancet Commission on Global Surgery (2015) Global surgery 2030: evidence and solutions for achieving health, welfare and economic development p 8, 10, 22

2.

Institute for Health Metrics and Evaluation, Global Burden of Disease 2015 Geographies. http://www.healthdata.org/sites/default/files/files/Projects/GBD/GBDRegions_countries.pdf. Accessed 23 Oct 2015

3.

Debas HT, Donkor P, Gawande A et al (2015) Disease control priorities. Essential Surgery, vol 1, 3rd edn. World Bank, Washington, DC

4.

World Health Organization (2015) World Health Assembly resolution 68.15 Strengthening emergency and essential surgical care and anaesthesia as a component of universal health coverage. http://apps.who.int/gb/ebwha/pdf_files/WHA68/A68_R15-en.pdf

5.

Wilhelm TJ, Thawe IK, Mwatibu B et al (2011) Efficacy of major general surgery performed by non-physician clinicians at a central hospital in Malawi. Trop Doct 41:71–75

6.

Bergström S (2011) "Non-physician clinicians" in low income countries: a potential solution to lack of human resources for maternal health. BMJ 342:d2499

7.

Albright AL, Susan Ferson S (2012) Developing pediatric neurosurgery in a developing country. J Child Neurol 27:1559–1564

8.

Ozgediz D, Galukande M, Mabweijano J et al (2008) The neglect of the global surgical workforce: experience and evidence from Uganda. World J Surg 32:1208–1215. doi:10.1007/s00268-008-9473-4

9.

Linden AF, Sekidde FS, Galukande M et al (2012) Challenges of surgery in developing countries: a survey of surgical and anesthesia capacity in Uganda's public hospitals. World J Surg 36:1056–1065. doi:10.1007/s00268-012-1482-7

10.

World Health Organization. WHO EESC Global Database. http://who.int/surgery/eesc_database/en/. Accessed 23 Oct 2015

11.

O'Flynn E, Tierney S (2014) The Royal College of Surgeons in Ireland's collaboration with COSECSA JASGBI 43: 40–41

12.

Capsule CRM. http://www.capsulecrm.com. Accessed 23 Oct 2015

13.

Central Intelligence Agency (2015) The World Factbook. https://www.cia.gov/library/publications/the-world-factbook/. Accessed 11 July 2015

14.

Power J (2010) Political culture and nationalism in Malawi: building kwacha. University of Rochester Press, New York, p 1

15.

World Health Organization. Tool for Situational Analysis to Assess Emergency and Essential Surgical Care. http://www.who.int/surgery/publications/QuickSitAnalysisEESCsurvey.pdf. Accessed 23 Oct 2015

16.

Royal College of Surgeons. Surgery and the NHS in Numbers. https://www.rcseng.ac.uk/media/media-background-briefings-and-statistics/surgery-and-the-nhs-in-numbers. Accessed 23 Oct 2015

17.

Office for National Statistics (2015) Population Estimates for UK, England and Wales, Scotland and Northern Ireland, Mid-2014. Office for National Statistics, London, p 4

18.

Wilson A, Lissauer D, Thangaratinam S et al (2011) A comparison of clinical officers with medical doctors on outcomes of caesarean section in the developing world: meta-analysis of controlled studies. BMJ 13:342

19.

Cost-Africa: clinical officer surgical training in Africa. http://www.costafrica.eu/ Accessed 23 October 2015

20.

Royal College of Surgeons. Statistics—surgical careers. http://surgicalcareers.rcseng.ac.uk/wins/statistics Accessed 23 October 2015

21.

Muchemwa FC, Erzingatsian K (2014) Women in Surgery: Factors Deterring Women from Being Surgeons in Zimbabwe ECAJS 19:5–8
Funding
This project was funded by Irish Aid as part of a wider capacity development collaborative project between the Royal College of Surgeons in Ireland and the College of Surgeons of East, Central and Southern Africa.
Ethics declarations
Conflict of Interest
This information was gathered as part of the RCSI/COSECSA collaboration programme, which is funded by Irish Aid. No additional funding was required. The authors declare no conflict of interest.
About this article
Cite this article
O'Flynn, E., Andrew, J., Hutch, A. et al. The Specialist Surgeon Workforce in East, Central and Southern Africa: A Situation Analysis. World J Surg 40, 2620–2627 (2016). https://doi.org/10.1007/s00268-016-3601-3
Keywords
Customer Relationship Management System

World Health Assembly Resolution

Lancet Commission

Social Media Profile

Accessible Data Point