Abstract
Introduction
Saltwater crocodiles are formidable predators in northern Australia, and crocodile attacks on humans are not rare. With recent deaths highlighting this as a public health issue, an evidence-based discourse about effective methods of minimizing the danger to humans is needed.
Methods
Using the Haddon Matrix for injury prevention, approaches to minimizing crocodile associated death and injury were sought.
Results
Possibilities for harm minimization before, during and after a crocodile attack are identified, and their merits appriased. The importance of excellent prehospital and surgical and critical care is emphasized.
Conclusions
A combination of behavior adaptation, mutual respect, and minimizing contact will be the key to minimizing the harm from attacks, and excellent medical and surgical care will always be necessary for those unfortunate to be victims but fortunate to survive.
Access options
Buy single article
Instant access to the full article PDF.
USD 39.95
Price excludes VAT (USA)
Tax calculation will be finalised during checkout.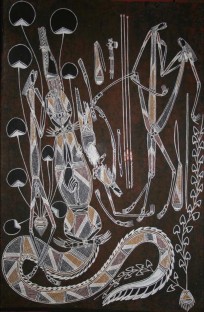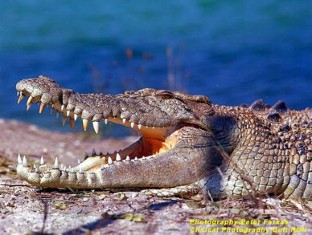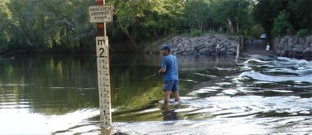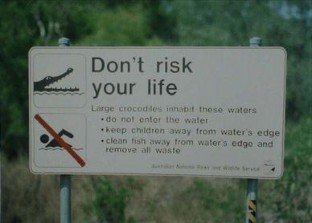 References
Caldicott DGE, Croser D, Manolis C, Webb G, Britton A (2005) Crocodile attack in Australia: an analysis of its incidence and review of the pathology and management of crocodilian attacks in general. Wilderness Environ Med 16:143–159

Haddon W (1968) The changing approach to the epidemiology, prevention and amelioration of trauma: the transition to approaches etiologically rather than descriptively based. Am J Public Health 58:1431–1438

Haddon W (1970) On the escape of tigers: an ecologic note. Am J Public Health 60:2229–2234

Webb G, Manolis C (1998) Australian crocodiles. Reed New Holland, Sydney

Irwin S (2001) The crocodile hunter: the incredible life and adventures of Steve and Terri Irwin. Dutton, New York

Anonymous. Crocodiles and Aborigines http://ozmagic.homestead.com/AustralianCrocodileAborigine.html. Accessed 19 April 2009

Mekisic AP, Wardill JR (1992) Crocodile attacks in the Northern Territory of Australia. Med J Aust 157:751–754

Anderson JR (1999) Characterisation of the oral and cloacal flora of wild and farmed crocodiles (Crocodylus porosus and C. johnstoni) in northern Australia. James Cook University of North Queensland

Webb G, Britton A, Manolis C, Ottley B, Stirrat S (2000) The recovery of Crocodylus porosus in the Northern Territory of Australia: 1971–1998. Crocodiles: Proceedings of the 15th Working Meeting of the IUCN-SSC Crocodile Specialist Group 2000. Varadero, Cuba, pp 196–235

Hawke S (2009) Australia's planned crocodile management: Australian Broadcasting Corporation Radio Australia. http://www.radioaustralia.net.au/connectasia/stories/200904/s2543401.htm Accessed 19 April 2009

Lyons ARC (1999) Are interactive crocodile tours on the Adelaide River leading to measurable changes in saltwater crocodile behaviour? Northern Territory University. Darwin, Australia

Runyan CW (1998) Using the Haddon Matrix: introducing the third dimension. Inj Prev 4:302–307
Acknowledgments
The author thanks Dr. David Caldicott for data on Australian attacks and his excellent review of crocodilian injuries, which has informed this article, Mr. Phillip Carson FRACS, and Mr. Jon Wardill FRACS for clinical cases and, together with my other colleagues at Royal Darwin Hospital, guidance on crocodile injury management and effective remote health care delivery, Mr. Anthony Murphy of Injalak Arts & Crafts for Aboriginal painting and stories and my family and Indigenous friends in Western Arnhem Land with whom I first developed a fascination and healthy respect for saltwater crocodiles.
Appendix
Appendix
Appendix 1 Cases of crocodile attacks and survival
Case 1
The victim, Margaret (not her real name), was a member of a large Darwin indigenous family. They often went camping in the bush. Her husband, who was handicapped with a stroke, was a former bushman and crocodile hunter.
The family was cramped under a mosquito net in an area they frequented. The camp was alongside a 2-meter embankment bordering a lagoon. Margaret's infant grandson was lying closest to the lagoon on the edge of the tent. Next to him was Margaret's husband, then Margaret, her adult son and daughter-in-law, and other children. Margaret woke in the middle of the moonlit night to see a huge crocodile with jaws open looming outside the tent. She sprang up onto all fours and grabbed her grandson and threw him to safety. At the same moment, the crocodile lunged through the mosquito net and grasped Margaret transversely across her torso while she was in the kneeling position.
Margaret's adult son awoke and, with presence of mind and bravery, ran around to the back of the crocodile and exerted strong pressure in the crocodile's eyes. The crocodile dropped his mother, reared up and flopped over backwards, slithered down the embankment, and disappeared.
The family rapidly broke camp and put Margaret on the back of the four-wheel drive vehicle and drove 50 km to the nearest point with a telephone. The aerial medical retrieval service was activated and at approximately 4 a.m. she was subsequently retrieved with a fixed-wing aircraft. An intravenous line had been set up at the remote clinic and she was given approximately 3 liters of fluid and remained relatively stable although in great pain.
On arrival at Royal Darwin Hospital at 7 a.m. she was tachycardic but normotensive. There were multiple puncture marks over her abdomen and chest and her abdomen was grossly distended. Chest x-ray showed a right hemothorax and fractures of ribs 1 through 10. CT scan showed free fluid in the abdomen and several of the wounds appeared to perforate the abdominal wall (Fig. 5). After resuscitation, she was taken to the operating room for laparotomy.
She had massive hemoperitoneum and small, free-floating pieces of liver from a large complex laceration, especially of the right lobe. The bowel and retroperitoneum were otherwise normal. Packing of the liver was attempted, but this did not control the hemorrhage. A right hemihepatectomy was performed, which led to good hemostasis. She spent 4 days ventilated in an intensive care unit, was weaned easily, and made a slow but steady recovery with no further complications. She went on a celebratory holiday to Singapore 8 weeks later.
Case 2
Two men were camped by a billabong during a buffalo shooting expedition. Al (not his real name), an experienced bushman, went down to the water's edge at night to fill a pot to make tea. As he dipped the pot in the water, a crocodile lunged out of the water and grabbed his hand. Al fought valiantly but the crocodile would not let go. He called to his mate to bring a gun, and the shot crocodile did not release its grip until it died.
Al wrapped up his hand, got into his vehicle, and the pair drove 40 miles to the nearest airstrip. When he arrived at the hospital, it seemed that the hand was dangling by little more than two overstretched nerves and one tendon.
He was taken to the operating room where carpal and metacarpal bones were stabilized with K-wires, the radial artery and vein were anastomosed, and tendon repairs were performed. A functional and sensate hand resulted, which Al still uses in remote area bushcraft and laboring work (Fig. 6).
Case 3
In 1964, an Aboriginal man was out fishing in a canoe with his daughter-in-law and her baby. A crocodile attacked the canoe and the mother and baby were knocked into the water. The crocodile then went to attack the mother, while the baby floundered in the water.
The man leapt off the canoe and landed on the crocodile's back. He wrapped his legs around it, took a firm grip of the scaly hide with one hand and used his free hand—thumb and index finger spread wide apart—as a weapon. The eye gouge caused the crop to release its grip and swim away. Both the baby and the woman were beneath the water. In another heroic effort, the man took a big breath and dove underwater—first finding his daughter-in-law and then the baby. With all three back in the canoe, and the crocodile at a distance, the man paddled to shore to get the others to the hospital. All survived the ordeal.
About this article
Cite this article
Gruen, R.L. Crocodile Attacks in Australia: Challenges for Injury Prevention and Trauma Care. World J Surg 33, 1554–1561 (2009). https://doi.org/10.1007/s00268-009-0103-6
Published:

Issue Date:

DOI: https://doi.org/10.1007/s00268-009-0103-6
Keywords