Abstract
U.S. public university campuses are held directly responsible for compliance with many of the same federal- and state-level environmental regulations as cities, including stormwater management. While operating as 'cities within cities' in many respects, campuses face unique constraints in achieving stormwater regulatory compliance. To compare the abilities of campuses to comply with stormwater regulations to municipalities, we conduct mixed-methods research using primary data from five University of California (UC) campuses. Public universities constituted over 20% of California's "nontraditional" permittees under the municipal separate storm sewer system (MS4) regulation regime in 2013. We utilize semi-structured interviews with campus and regulatory officials, a survey of campus students and staff around support and willingness to pay for innovative stormwater management, and content analysis of campus stormwater management documents to examine challenges to public university stormwater compliance. We find that, despite their progressive environmental practices in other areas like energy and water conservation, even as compared to cities, stormwater management practices on the evaluated campuses are constrained by several factors: infrastructure financing limitations, lack of transparent and coordinated decision-making, a lack of campus resident involvement, and regulatory inflexibility. Our study provides new insights, both for understanding campuses as sustainable 'cities within cities' and more broadly for urban environmental compliance regimes globally.
Access options
Buy single article
Instant access to the full article PDF.
USD 39.95
Price excludes VAT (USA)
Tax calculation will be finalised during checkout.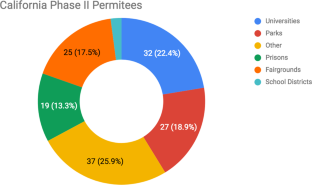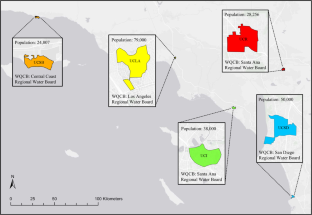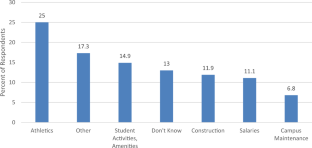 Notes
Private California universities are not subject to Phase II MS4 permits like public campuses and instead manage stormwater as any large private developer might. For example, the private University of Southern California (USC) does not have MS4 compliance requirements and follows the City of Los Angeles' Low Impact Development guidelines like other developers (USC Sustainability Office, personal communication 2018). While free from regulatory requirements, USC still faces challenges to innovative environmental management. The campus delayed recycled water use until the city connected their purple pipe infrastructure and has found campus-wide stormwater capture to be economically infeasible (Lindberg 2019).

Population values provided by the five southernmost UC Campuses in their 2013 Phase II permit Notice of Intent (NOI) letters sum to 220,063.

Populations were stated by the campuses in their Notice of Intent(NOI) letters for Phase II permits in 2013.

Before finalizing the study, we shared a draft with each interviewee and invited comments and criticisms; only four interviewees responded and only two had substantive comments which we incorporated into revisions.

Human subjects approval was granted for this study through UCLA (IRB # 16-000773-AM-00005) and UC Irvine (IRB # 2817-1).

All five UC campuses have staff assemblies, undergraduate student governments (Associated Students), and graduate student assemblies.

We relied on randomized emails to students via the registrar offices at three of the five campuses. The remaining two campuses prohibited campus-wide emails to students, which resulted in the other recruitment methods and much lower response rates. No email service is available for staff members, so survey invitations were sent through the campus staff assemblies only.

The survey took an average of 15 min the final sample excluded respondents spending <5 min as this was found to identify surveys with significant blank responses. Responses were also deemed invalid without a campus affiliation (undergraduate, graduate student, or staff).

Respondents were presented with 4 increments of $20 each from <$0 to $100 followed by four additional $5 increments within their initially selected $20 increment. The median of the final $5 increment was calculated as the willingness to pay of each respondent. Natural treatment systems were described in the survey as an innovative form of green infrastructure for stormwater management.

Respondents could select all reasons that applied, responses add up to more than 100%.
References
Accountability Report (2017) University of California. https://accountability.universityofcalifornia.edu/2017/chapters/chapter-13.html

Adams B (2004) Public meetings and the democratic process. Public Adm Rev 64(1):43–54. https://doi.org/10.1111/j.1540-6210.2004.00345.x

Adler J (2004) The fable of federal environmental regulation: reconsidering the federal role in environmental protection. Case West Reserve Law Rev 55(1):93–114

Alshuwaikhat H, Abubakar I (2008) An integrated approach to achieving campus sustainability: assessment of the current campus environmental management practices. J Clean Prod 16(16):1777–1785. https://doi.org/10.1016/j.jclepro.2007.12.002

Atlas M (2007) Enforcement principles and environmental agencies: principal-agent relationships in a delegated environmental program. Law Soc Rev 41(4):939–980. https://doi.org/10.1111/j.1540-5893.2007.00330.x

Attaran S, Celik BG (2015) Students' environmental responsibility and their willingness to pay for green buildings. Int J Sustain High Educ 16(3):327–340. https://doi.org/10.1108/ijshe-04-2013-0029

Barth M, Timm J (2011) Higher education for sustainable development: students' perspectives on an innovative approach to educational change. J Soc Sci 7:13–23. https://doi.org/10.3844/jssp.2011.13.23

Beckwith MR (2018) Notice of Violation of the General Permit for Waste Dicharge Requirements from Small Municipal Separate Storm Sewer System, Order No. 2013-0001-DWQ, NPDES Permit No. CAS000004 and Threatened Violations of Water Code Section 13383 Order [Letter to Marc Gomez]. Santa Ana Regional Water Quality Control Board, California

Birgeneau R, Breslauer G, King J, Wilton J, Yeary F (2012) Modernizing Governance at the University of California. Center for Studies in Higher Education 4:1–2

Blaine TW, Lichtkoppler FR (2016) Factors affecting stakeholders' willingness to pay to prevent the spread of aquatic nuisance species. J Ext 54(6):1–3. https://joe.org/joe/2016december/a5.php

Blaine TW, Lichtkoppler FR, Jones KR, Zondag RH (2005) An assessment of household willingness to pay for curbside recycling: a comparison of payment card and referendum approaches. J Environ Manag 76(1):15–22. https://doi.org/10.1016/j.jenvman.2005.01.004

Blake J (1999) Overcoming the 'value-action gap' in environmental policy: tensions between national policy and local experience. Local Environ 4(3):257–278. https://doi.org/10.1080/13549839908725599

Blanco-Portela N, Benayas J, Pertierra LR, Lozano R (2017) Towards the integration of sustainability in Higher Education Institutions: a review of drivers of and barriers to organisational change and their comparison against those found of companies. J Clean Prod 166:563–578. https://doi.org/10.1016/j.jclepro.2017.07.252

Board of Regents, University of California (n.d.) Guidelines for public comment. http://regents.universityofcalifornia.edu/meetings/public-comment.html

Boyer KB, Kieser MS (2012) Urban stormwater mangement—an Ms4 success story for Western Michigan University. J Green Build 7(1):28–39. https://doi.org/10.3992/jgb.7.1.28

Brown M (2017) Free data sources: municipal open data portals for 85 US cities. Forbes. Retrieved from https://www.forbes.com/sites/metabrown/2017/06/30/quick-links-to-municipal-open-data-portals-for-85-us-cities/#dc8fce62290c

Cadavid CL, Ando AW (2013) Valuing preferences over stormwater management outcomes including improved hydrologic function. Water Resour Res 49(7):4114–4125. https://doi.org/10.1002/wrcr.20317

California Legislative Analyst's Office (1996) Understanding proposition 218. http://www.lao.ca.gov/1996/120196_prop_218/understanding_prop218_1296.html

Carlson A, Brady B, Forgie J, Judd R, Phillips D, St. Clair M (2017) Overcoming barriers to carbon neutrality: a report of the Carbon Neutrality Finance and Management Task Force. University of California Office of the President. https://www.ucop.edu/carbon-neutrality-initiative/_files/overcoming-barriers-to-carbon-neutrality.pdf

Carson RT, Flores NE, Meade NF (2000) Contingent valuation: controversies and evidence. University of California, San Diego., https://escholarship.org/content/qt75k752s7/qt75k752s7.pdf

Castro-Fresno D, Andrés-Valeri V, Sañudo-Fontaneda L, Rodriguez-Hernandez J (2013) Sustainable drainage practices in spain, specially focused on pervious pavements. Water 5(1):67–93. https://doi.org/10.3390/w5010067

Chui TFM, Ngai WY (2016) Willingness to pay for sustainable drainage systems in a highly urbanised city: a contingent valuation study in Hong Kong. Water Environ J 30(1-2):62–69. https://doi.org/10.1111/wej.12159

City of Industry (n.d.) Development Services Department Description. http://www.cityofindustry.org/city-hall/departments/development-services

City of Los Angeles Department of Sanitation (2018) Environmental compliance. https://www.lacitysan.org/san/faces/home/portal/s-lsh-wwd/s-lsh-wwd-wp/s-lsh-wwd-wp-ec?_adf.ctrl-state=bmx2zak7g_5&_afrLoop=1625461767410662#!

City of Vernon (2018) Storm Water Program. http://www.cityofvernon.org/departments/health/55-programs/storm-water-program

Cousins JJ (2017) Volume control: stormwater and the politics of urban metabolism. Geoforum 85:368–380

Dhakal K, Chevalier L (2017) Managing urban stormwater for urban sustainability: barriers and policy solutions for green infrastructure application. J Environ Manag 203(1):171–181. https://doi.org/10.1016/j.jenvman.2017.07.065

Domingues AR, Lozano R, Ceulemans K, Ramos T (2017) Sustainability reporting in public sector organisations: exploring the relation between the reporting process and organisational change management for sustainability. J Environ Manag 192:292–301. https://doi.org/10.1016/j.jenvman.2017.01.074

Donaldson C, Thomas R, Torgerson DJ (1997) Validity of open-ended and payment scale approaches to eliciting willingness to pay. Appl Econ 29(1):79–84. https://doi.org/10.1080/000368497327425

Elliott H, Wright T (2013) Barrier to sustainable universities and ways forward: a Canadian students' perspective. In: Proceedings of the 3rd world sustainability forum. https://doi.org/10.3390/2sf3-f006

Emanuel R, Adams J (2011) College students perceptions of campus sustainability. Int J Sustain High Educ 12(1):79–92. https://doi.org/10.1108/14676371111098320

Environmental Protection Agency (2018) Stormwater discharges from municipal sources. https://www.epa.gov/npdes/stormwater-discharges-municipal-sources

Environmental Protection Agency Office of Wastewater Management (2007) MS4 Program Evaluation Guidance. https://www.epa.gov/sites/production/files/2015-11/ms4guide_withappendixa.doc

Essex B, Koop SH, Leeuwen CJ (2019) Proposal for a national blueprint framework to monitor progress on water-related sustainable development goals in Europe. Environ Manag 65(1):1–18. https://doi.org/10.1007/s00267-019-01231-1

Feingold D, Koop S, Leeuwen KV (2017) The city blueprint approach: urban water management and governance in cities in the U.S. Environ Manag 61(1):9–23. https://doi.org/10.1007/s00267-017-0952-y

Garrett EM (2017) Funding strategies for non-traditional university MS4 stormwater programs. University of Nebraska Thesis

Gifford R, Sussman R (2012) Environmental attitudes. In: Clayton S (Ed.) Oxford handbook of environmental and conservation psychology. Oxford University Press, New York, NY, p 65–80

Global Reporting Initiative. (n.d.) Sustainability disclosure database: about. https://www.globalreporting.org/services/Communication/Sustainability_Disclosure_Database/Pages/default.aspx

Gomez MA (2018) Re: March 19, 2018 Notice of Violation (NOV) Letter [Letter to Ms. Michelle Beckwith]. University of California Irvine Environmental, Health & Safety and Risk Services, Irvine, California, April 16

Gossling S, Kunkel T, Schumacher K, Heck N, Birkemeyer J, Schliermann E (2005) A target group-specific approach to "green" power retailing: students as consumers of renewable energy. Renew Sustain Energy Rev 9(1):69–83. https://doi.org/10.1016/j.rser.2004.01.005

Government of Canada. Water governance: Federal policy and legislation (June 7, 2017). https://www.canada.ca/en/environment-climate-change/services/water-overview/governance-legislation/federal-policy.html

Grant JL (2009) Theory and practice in planning the suburbs: challenges to implementing new urbanism, smart growth, and sustainability principles. Plan Theory Pract 10(1):11–33

Grigg NS (2012) Stormwater programs: organization, finance, and prospects. Public Works Manag Policy 18(1):5–22. https://doi.org/10.1177/1087724x12461259

Groothuis PA, Mohr TA, Whitehead JC, Cockerill KA, Anderson WP, Gu C (2017) The influence of scientific information on the willingness to pay for stormwater runoff abatement. Department of Economics, Appalachian State University. Dept of Economics Working Paper (Number 17–05). Retrieved from http://econ.appstate.edu/RePEc/pdf/wp1705.pdf

Hanson RL (2019) Governing partners: state-local relations in the United States. ROUTLEDGE, S.l

Hudson S, Ritchie B (2001) Tourist attitudes towards the environment. J Teach Travel Tour 1(4):1–18. https://doi.org/10.1300/j172v01n04_01

Hoover E, Harder MK (2015) What lies beneath the surface? The hidden complexities of organizational change for sustainability in higher education. J Clean Prod 106:175–188. https://doi.org/10.1016/j.jclepro.2014.01.081

Jordan A, Lenschow A (2010) Environmental policy integration: a state of the art review. Environ Policy Gov 20(3):147–158. https://doi.org/10.1002/eet.539

Kay A, Baker P (2015) What can causal process tracing offer to policy studies? A review of the literature. Policy Stud J 43(1):1–21

Keeley M (2007) Using individual parcel assessments to improve stormwater management. J Am Plan Assoc 73(2):149–160

Larrán Jorge M, Andrades Peña FJ, Herrera Madueño J (2018) An analysis of university sustainability reports from the GRI database: an examination of influential variables. J Environ Plan Manag, 62(6):1–26.

Leiserowitz A, Kates R, Parris T (2006) Sustainability values, attitudes, and behaviors: a review of multinational and global trends. Annu Rev Environ Resour 31:413–444. https://doi.org/10.1146/annurev.energy.31.102505.133552

Lindberg E (2019) USc's green guru tackles myths about sustainability. https://news.usc.edu/153302/uscs-green-guru-tackles-myths-about-sustainability/

Lindsey G (1990) Willingness to Pay for Stormwater Infrastructure. In Water resources infrastructure: needs, economics, and financing: In: Proceedings of symposium: 17th annual conference: Papers (pp. 176–179). New York, NY: American Society of Civil Engineers

Los Angeles Regional Water Quality Control Board. (2018). Watershed Management Programs. https://www.waterboards.ca.gov/losangeles/water_issues/programs/stormwater/municipal/watershed_management/

MacLeod G (2011) Urban politics reconsidered: growth machine to post-democratic city? Urban Stud 48(12):2629–2660

Marans RW, Shriberg M (2012) Creating and assessing a campus culture of sustainability: the University of Michigan experience. In WL Filho (Ed.), Sustainable Development at Universities: New Horizons. Lang Scientific. Peter Lang GmbH, Internationaler Verlag der Wissenschaften, Berlin

Miura L (2019) Eric Hoek tapped to lead UCLA's Sustainable LA Grand Challenge. UCLA Newsroom. https://newsroom.ucla.edu/releases/eric-hoek-tapped-to-lead-ucla-s-sustainable-la-grand-challenge

Mok H (2011) Students inspire UC sustainability policies. University of California News. https://www.universityofcalifornia.edu/news/students-inspire-uc-sustainability-policies

Molotch H (1976) The city as a growth machine: toward a political economy of place. Am J Sociol 82(2):309–332

Moody's Investors Service (2018) Moody's assigns Aa2 to University of California's (CA) Series 2018 GRB and Aa3 to LPRB bonds; outlook stable. https://www.moodys.com/research/Moodys-assigns-Aa2-to-University-of-Californias-CA-Series-2018--PR_904576257

Morison PJ, Brown RR (2010) Avoiding the presumptive policy errors of intergovernmental environmental planning programmes: a case analysis of urban stormwater management planning. J Environ Plan Manag 53(2):197–217. https://doi.org/10.1080/09640560903529329

National Association of Clean Water Agencies (NACWA) (2018) MS4 Stormwater Permitting Guide. https://www.nacwa.org/docs/default-source/news-publications/White-Papers/2018-03-07permittingguide.pdf?sfvrsn=2

National Association of Flood and Stormwater Management Agencies (NAFSMA) (2006) Guidance for Municipal Stormwater Funding. https://www.epa.gov/sites/production/files/2015-10/documents/guidance-manual-version-2x-2.pdf

Nejati M, Nejati M (2013) Assessment of sustainable university factors from the perspective of university students. J Clean Prod 48:101–107. https://doi.org/10.1016/j.jclepro.2012.09.006

Organisation for Economic Co-operation and Development (2015) OECD Principles on Water Governance. https://www.oecd.org/governance/oecd-principles-on-water-governance.htm

Office of Development (n.d.). Giving to UCSB. https://giving.ucsb.edu/Invest/giving-methods

O'Reilly K (2018) The Top 20 Coolest Schools 2018. Sierra. https://www.sierraclub.org/sierra/cool-schools-2018/top-20-coolest-schools-2018

Parnell R (2016) Grassroots participation integrated with strong administration commitment is essential to address challenges of sustainability leadership: tools for successfully meeting in the middle. J Environ Stud Sci 6(2):399–404. https://doi.org/10.1007/s13412-015-0319-8

Pedersen KW, Pharo E, Peterson C, Clark GA (2017) Wheels of change in higher education: a collaborative, multi-stakeholder project as a vehicle for sustainability education. Int J Sustain High Educ 18(2):171–184. https://doi.org/10.1108/IJSHE-10-2015-0172

Peiser R (1990) Who plans America? Planners or developers? J Am Plan Assoc 56(4):496–503

Personal e-mail communication by author with UCSD Urban Planning program director, July 24, 2019.

Pike L, Shannon T, Lawrimore K, Mcgee A, Taylor M, Lamoreaux G (2003) Science education and sustainability initiatives. Int J Sustain High Educ 4(3):218–229. https://doi.org/10.1108/14676370310485410

Ports MA (2003) Evaluation of urban runoff control programs. Watershed Manag. https://doi.org/10.1061/40706(266)5

Rabe G (1995) Integrated environmental permitting: experience and innovation at the state level. State Local Gov Rev 27(3):209–220

Roy AH et al. (2008) Impediments and solutions to sustainable, watershed-scale urban stormwater management: lessons from Australia and the United States. Environ Manag 42(2):344–359. https://doi.org/10.1007/s00267-008-9119-1

Sadoff CW, Borgomeo E, Uhlenbrook S (2020) Rethinking water for SDG 6. Nat Sustain 3(5):346–347. https://doi.org/10.1038/s41893-020-0530-9

Santa Monica Public Works (2018) Public Works Department. https://www.smgov.net/Departments/PublicWorks/content.aspx?id=34844

Shiel C, Smith N (2017) An integrative approach to sustainable development within a university: a step-change to extend progress on multiple fronts. In: Leal Filho W (eds) Sustainable Development Research at Universities in the United Kingdom. World Sustainability Series. Springer. https://doi.org/10.1007/978-3-319-47883-8_2

State Water Resources Control Board (2013) Fact sheet for NPDES general permit and waste discharge requirements for stormwater discharges from small municipal separate storm Sewer Systems Order No. 2013-0001-DWQ. https://www.waterboards.ca.gov/water_issues/programs/stormwater/docs/phsii2012_5th/fs_final_sidenote.pdf

State Water Resources Control Board (2015) Proposition 1 Stormwater Grant Program Guidelines. https://www.waterboards.ca.gov/water_issues/programs/grants_loans/swgp/docs/prop1/prop1_swgpguidelines_final_dec2015.pdf

State Water Resources Control Board (2018) Water Boards' Structure. https://www.waterboards.ca.gov/about_us/water_boards_structure/

Student Sustainability Collective, UC San Diego (2018) The Green Initiative Fund. http://studentsustainability.ucsd.edu/green-initiative-fund/index.html

UCI News (2017) UCI among Sierra magazine's top 10 'Cool Schools' for eighth straight year. https://news.uci.edu/2017/08/22/uci-among-sierra-magazines-top-10-cool-schools-for-eighth-straight-year/

UCI Sustainability (2018) Energy. http://sustainability.uci.edu/sustainablecampus/energy/

UCI Transportation and Distribution Services (n.d.) Parking Model and Approach. https://www.parking.uci.edu/parking/parkingmodel.cfm

UCLA Registrar's Office (2018) Annual and Term Student Fees. https://sa.ucla.edu/RO/Fees/Public/public-fees

Ulibarri N, Cain B, Ajami N (2017) A framework for building efficient environmental permitting processes. Sustainability 9(2):180. https://doi.org/10.3390/su9020180

University of California (2017) Sustainable practices. https://policy.ucop.edu/doc/3100155/Sustainable%20Practices

University of California Berkeley (2004) 2020 LRDP draft EIR 4.8 land use. https://capitalstrategies.berkeley.edu/sites/default/files/4.8_landuse.pdf

University of California Irvine (2007) UCI 2007 Long Range Development Plan Final EIR 4.8 Land Use. http://www.ceplanning.uci.edu/EnvironmentalPlanning/FEIRfiles/VolumeI/landuse.pdf

University of California Los Angeles (2012) UCLA Zero Waste Plan. https://www.sustain.ucla.edu/wp-content/uploads/240028_UCLA_Zero_Waste_Plan_Final.pdf

University of California Office of the President (UCOP) (2007) PACAOS 80.00 policy on compulsory campus-based student fees. https://policy.ucop.edu/doc/2710528/PACAOS-80

University of California Office of the President (UCOP) (2010) Summary of key open meeting act provisions for the University of California. https://www.ucop.edu/general-counsel/_files/gov-compliance/key_open_mtgsum.pdf

Wang Y, Sun M, Song B (2017) Public perceptions of and willingness to pay for sponge city initiatives in China. Resour, Conserv Recycl 122:11–20. https://doi.org/10.1016/j.resconrec.2017.02.002

Wetzel WT (2013) Reducing general fund expenditures stormwater in West Sacramento, California. California State University, Sacramento Thesis

Whalen KE, Páez A, Carrasco JA (2013) Mode choice of university students commuting to school and the role of active travel. J Transp Geogr 31:132–142. https://doi.org/10.1016/j.jtrangeo.2013.06.008

White D (2011) UCSC gets top spot in nationwide "vegan schools" contest. University of California Santa Cruz NewsCenter. https://news.ucsc.edu/2011/11/ucsc-number-one-vegan-school.html

White SS, Boswell MR (2006) Planning for water quality: implementation of the NPDES phase II stormwater program in California and Kansas. J Environ Plan Manag 49(1):141–160. https://doi.org/10.1080/09640560500373386
Acknowledgements
This work was funded as part of a University of California Office of the President Grant from the Multicampus Research Programs and Initiatives (MRPI), entitled "Fighting Drought with Stormwater: From Research to Practice."
Ethics declarations
Conflict of Interest
The authors declare that they have no conflict of interest.
Additional information
Publisher's note Springer Nature remains neutral with regard to jurisdictional claims in published maps and institutional affiliations.
About this article
Cite this article
Pierce, G., Gmoser-Daskalakis, K., Jessup, K. et al. University Stormwater Management within Urban Environmental Regulatory Regimes: Barriers to Progressivity or Opportunities to Innovate?. Environmental Management 67, 12–25 (2021). https://doi.org/10.1007/s00267-020-01377-3
Received:

Accepted:

Published:

Issue Date:

DOI: https://doi.org/10.1007/s00267-020-01377-3
Keywords
Environmental governance

Regulatory compliance

University campuses

Stormwater management