Abstract
Matsutake mushrooms are an important part of rural livelihoods and forest ecosystems across large parts of China, as well as elsewhere in East Asia, Northern Europe and North America. Mushroom harvesters have developed sophisticated understandings of matsutake ecology and production, and are applying this knowledge in various innovative management strategies. At the same time, Chinese government agencies and scientists are promoting matsutake-based livelihoods to support development and conservation goals. We collaborated with matsutake harvesters in one Yunnan community to carry out a systematic experiment on a popular shiro-level management technique: covering matsutake shiros with either plastic or leaf litter. Our experimental results suggest that although leaf litter coverings are superior to plastic coverings, shiros that are left uncovered may produce the highest yields. Complementing our experimental work is a multi-sited household survey of existing matsutake management practices across Yunnan, which shows that a high proportion of harvesters are already engaged in a broad range of potentially beneficial management strategies. Though both findings highlight limitations of previous initiatives led by government and research actors in China, this existing body of work is an important foundation and opportunity for developing applied mycology in the region. In and beyond China, working with communities to develop site-specific management strategies through rigorous and participatory scientific inquiry can provide salient benefits for both scientists and resource users.
Access options
Buy single article
Instant access to the full article PDF.
US$ 39.95
Tax calculation will be finalised during checkout.
Subscribe to journal
Immediate online access to all issues from 2019. Subscription will auto renew annually.
US$ 79
Tax calculation will be finalised during checkout.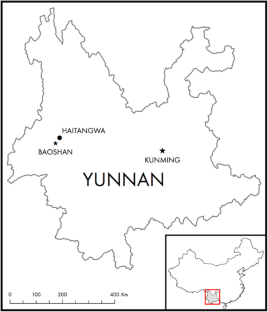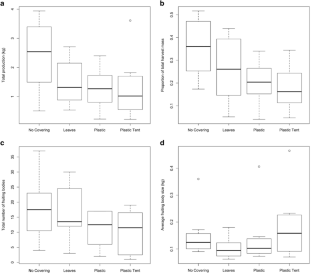 References
Amaranthus MP, Pilz D, Moore A et al. (2000) American matsutake (Tricholoma magnivelare) across spatial and temporal scales. USDA Forest Service Gen. Tech. Rep. PSW-GTR-178:99–108

Amend A, Fang Z, Yi C, McClatchey WC (2010) Local perceptions of matsutake mushroom management, in NW Yunnan China. Biol Conserv 143:165–172. https://doi.org/10.1016/j.biocon.2009.09.022

Arora D (2008) The houses that matsutake built.Econ Bot 62(3):278

Christensen M, Bhattarai S, Devkota S, Larsen HO (2008) Collection and use of wild edible fungi in Nepal. Econ Bot 62:12–23. https://doi.org/10.1007/s12231-007-9000-9

Coe R, Sinclair F, Barrios E (2014) Scaling up agroforestry requires research "in" rather than "for" development. Curr Opin Environ Sustain 6:73–77. https://doi.org/10.1016/j.agsy.2013.09.005

Cunningham AB, Yang X (eds) (2011) Mushrooms in forests and woodlands: resource management, values and local livelihoods. Routledge, London

Dong M, Robinson BE, Luo M et al. (2012) The comparative study of community matsutake mushroom management and its economic implications (云南松茸采集制度及其经济收益的比较研究). For Econ 2:23. https://doi.org/10.13843/j.cnki.lyjj.2012.02.008

Dove MR (1993) Smallholder rubber and swidden agriculture in borneo: a sustainable adaptation to the ecology and economy of the tropical forest. Econ Bot 47:136–147. https://doi.org/10.1007/BF02862016

Egli S, Peter M, Buser C, Stahel W, Ayer F (2006) Mushroom picking does not impair future harvests—results of a long-term study in Switzerland. Biol Conserv 129(2):271–276. https://doi.org/10.1016/j.biocon.2005.10.042

Fu Y, Grumbine RE, Wilkes A et al (2012) Climate change adaptation among Tibetan Pastoralists: challenges in enhancing local adaptation through policy support. Environ Manag 50:607–621. https://doi.org/10.1007/s00267-012-9918-2

Gao Z (2016) 松茸保护区经营管理现状分析. Nongmin Zhifu Zhiyou 2016:60

Gauli K, Hauser M (2009) Pro-poor commercial management of non-timber forest products in Nepal's community forest user groups: factors for success. Mt Res Dev 29:298–307. https://doi.org/10.1659/mrd.00051

Gong M, Chen Y, Wang F, Su L (2002a) An investigation of main diseases and pests of Tricholoma matsutake in Baoshan area of Yunnan province (云南保山地区松茸主要病虫害调查). Acta Edulis Fungi 9:41. https://doi.org/10.16488/j.cnki.1005-9873.2002.02.009

Gong M, Su L, Chen Y et al (2002) A study on development of Shiro and productive potentialities of Tricholoma matsutake (松茸菌塘出茸规律的研究). For Res 15:374. https://doi.org/10.13275/j.cnki.lykxyj.2002.04.002

Gong M, Wang F, Chen Y et al. (2000) Protecting the eco-environment of Tricholoma matsutake and improving its sustainable development (保护松茸生态环境促进松茸可持续发展 ——关于恢复与发展云南松茸的探讨). Research 13:562. https://doi.org/10.13275/j.cnki.lykxyj.2000.05.019

Hathaway MJ (2014) Transnational matsutake governance: endangered species, contamination, and the remergence of global commodity chains. In: Emily T. Yeh, Christopher R Coggins (eds) Mapping Shangrila: contested landscapes in the Sino-Tibetan borderlands, University of Washington Press, Washington, pp 153–173

He J (2010) Globalised forest-products: commodification of the matsutake mushroom in Tibetan villages, Yunnan, Southwest China. Int Rev 12:27–37. https://doi.org/10.1505/ifor.12.1.27

He J, Zhou Z, Yang H, Xu J (2011) Integrative management of commercialized wild mushroom: a case study of Thelephora ganbajun in Yunnan, Southwest China. Environ Manag 48:98–108. https://doi.org/10.1007/s00267-011-9691-7

Iponga DM, Mikolo-Yobo C, Lescuyer G et al. (2016) Evaluation of the contribution of NTFPs gathering: to rural people's livelihoods around two timber concessions in Gabon. Agroforest Syst 1–12. https://doi.org/10.1007/s10457-016-0022-0

Li M (2010) 松茸资源现状与保护对策研究. China new technologies and products 218. https://doi.org/10.13612/j.cnki.cntp.2010.14.164

Liu P, Yuan M, Wang X et al. (1999) Notes on the resource of matsutake group and their reasonable utilization as well as effective conservation in China (松茸群生物资源及其合理利用与有效保护). J Nat Resour 14:245

Luoma DL, Eberhart JL, Abbott R, Moore A, Amaranthus MP, Pilz D (2006) Effects of mushroom harvest technique on subsequent American matsutake production. For Ecol Manag 236(1):65–75. https://doi.org/10.1016/j.foreco.2006.08.342

McLellan T, Brown M (2017) Mushrooms and cash-crops can co-exist in mountain livelihoods: wild mushrooms as economic and recreational resources in the Greater Mekong. Mt Res Dev 37(1):108–120

Pilz D, Molina R (eds) (1996) Managing forest ecosystems to conserve fungus diversity and sustain wild mushroom harvests. General Technical Report PNW-GTR-371. Portland, OR: U.S. Department of Agriculture, Forest service, Pacific Northwest research station

Pilz D, Molina R (2001) Commercial harvests of edible mushrooms from the forests of the Pacific Northwest United States: issues, management and monitoring for sustainability. For Ecol Manag 5593:1–14

Robinson BE, Provencher B, Lewis DJ (2013) Managing wild resources: institutional choice and the recovery of resource rent in Southwest China. World Dev 48:120–132. https://doi.org/10.1016/j.worlddev.2013.04.004

Sysouphanthong PS, Thongkantha R, Zhao K, Soytong HydeKD (2010) Mushroom diversity in sustainable hade tea forest and the effect of fire damage. Biodivers Conserv 19:1401–1415

Ti B, Li X (2008) Development and protection for tricholoma matsutake in Yeri part of Baima snow mountain (白马雪山自然保护区叶日片区松茸的开发利用和保护浅议). For Inventory Plan 33:105

Tsing A, Satsuka S (2008) Understandings of forest management in matsutake science. Econ Bot 62:244–253. https://doi.org/10.1007/s12231-008-9035-6

Walelign SZ, Charlery L, Smith-Hall C et al (2016) Environmental income improves household-level poverty assessments and dynamics. For Policy Econ 71:23–35. https://doi.org/10.1016/j.forpol.2016.07.001

Wang Y (2004) 从"松茸保育及规范采收技术"成果的转化谈楚雄州松茸资源的保护与开发工作. Yunnan Keji Guanli 2004:49

Wang Y, Hall IR, Evans LA (1997) Ectomycorrhizal fungi with edible fruiting bodies 1. Tricholoma matsutake and related fungi. Econ Bot 51:311–327. https://doi.org/10.1007/BF02862101

Winkler D (2008) Yartsa Gunbu (Cordyceps sinensis) and the fungal commodification of Tibet's rural economy. Econ Bot 62:291–305. https://doi.org/10.1007/s12231-008-9038-3

Yang X, He J, Li C et al (2008) Matsutake trade in Yunnan Province, China: an overview. Econ Bot 62:269–277. https://doi.org/10.1007/s12231-008-9019-6

Yang X, Wilkes A, Yang Y, Xu J (2009) Common and privatized: conditions for wise management of matsutake mushrooms in Northwest Yunnan Province, China. Ecol Soc 14:30
Acknowledgements
This research was supported by The Key Research Program of Frontier Sciences of the Chinese Academy of Sciences (grant number QYZDY-SSW-SMC014); The CGIAR Research Program: Forests, Trees, and Agroforestry; a Sustainable Biodiversity Fund grant from Cornell University's Atkinson Center for a Sustainable Future; the Center for East Asian Studies at Stanford University; a GRFP fellowship from the US National Science Foundation (DGE–1147470); and a Yunnan Provincial Department of Human Resources and Social Security postdoctoral fellowship (number 179122). We would also like to thank Jun He, Peter Mortimer, Anne Ostermann, and Jianchu Xu for providing invaluable feedback and support at various stages of this project.
Ethics declarations
Conflict of Interest
The authors declare that they have no conflict of interest.
Informed Consent
Informed consent was obtained from all individual participants included in the study.
Additional information
Madeline Brown and Timothy McLellan are co-first authors.
About this article
Cite this article
Brown, M., McLellan, T., Li, H. et al. Applied Mycology Can Contribute to Sustainable Rural Livelihoods: Building upon China's Matsutake Management Initiatives. Environmental Management 61, 263–274 (2018). https://doi.org/10.1007/s00267-017-0976-3
Received:

Accepted:

Published:

Issue Date:
Keywords
Wild edible fungi

Participatory research

China

NTFPs

Tricholoma matsutake

Applied mycology