Abstract
Species-rich semi-natural grasslands have rapidly declined and become fragmented in Northern Europe due to ceased traditional agricultural practices and animal husbandry. Restoration actions have been introduced in many places to improve the habitat conditions and increase the area to prevent any further losses of their ecological values. However, given the limited resources and long time span needed for successful restoration, it is essential to target activities on sites having a suitable initial state and where the effects of restoration are most beneficial for the habitat network. In this paper we present a conceptual framework for evaluating the restoration potential of partially overgrown and selectively managed semi-natural grasslands in a moderately transformed agricultural environment in south-western Finland. On the basis of the spatio-temporal landscape trajectory analysis, we construct potential restoration scenarios based on expected semi-natural grassland characteristics that are derived from land productivity, detected grassland continuum, and date of overgrowth. These scenarios are evaluated using landscape metrics, their feasibility is discussed and the effects of potential restoration are compared to the present extent of open semi-natural grasslands. Our results show that landscape trajectory analysis and scenario construction can be valuable tools for the restoration planning of semi-natural grasslands with limited resources. The approach should therefore be considered as an essential tool to find the most optimal restoration sites and to pre-evaluate the effects.
Access options
Buy single article
Instant access to the full article PDF.
USD 39.95
Price excludes VAT (USA)
Tax calculation will be finalised during checkout.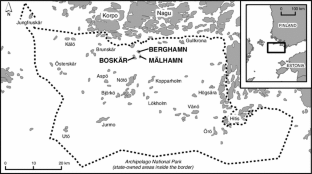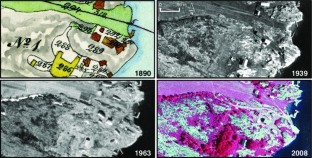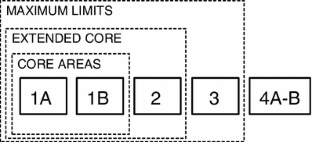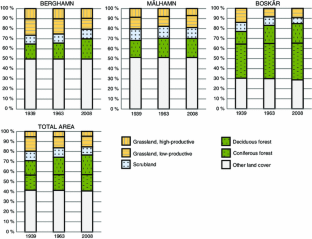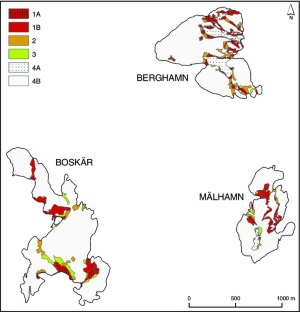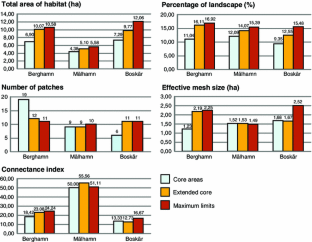 References
Alriksson A, Olsson MT (1995) Soil changes in different age classes of Norway spruce (Picea abies (L.) Karst.) on afforested farmland. Plant Soil 168–169:103–110. doi:10.1007/BF00029319

Arlt D, Forslund P, Jeppson T, Pärt T (2008) Habitat-specific population growth of a farmland bird. PLoS ONE 3:1–10. doi:10.1371/journal.pone.0003006

Auffret AG (2011) Can seed dispersal by human activity play a useful role for the conservation of European grasslands? Appl Veg Sci 14:291–303. doi:10.1111/j.1654-109X.2011.01124.x

Auffret AG, Cousins SAO (2011) Past and present management influences the seed bank and seed rain in a rural landscape mosaic. J Appl Ecol 48:1278–1285. doi:10.1111/j.1365-2664.2011.02019.x

Auffret AG, Schmucki R, Reimark J, Cousins SAO (2012) Grazing network provide useful functional connectivity for plants in fragmented systems. J Veg Sci 23:970–977. doi:10.1111/j.1654-1103.2012.01413.x

Bahr A, Ellström M, Schnoor TK, Påhlsson L, Olsson PA (2012) Long-term changes in vegetation and soil chemistry in a calcareous and sandy semi-natural grassland. Flora 207:379–387. doi:10.1016/j.flora.2012.03.003

Bakker JP, Berendse F (1999) Constraints in the restoration of ecological diversity in grassland and heathland communities. Trends Ecol Evol 14:63–68. doi:10.1016/S0169-5347(98)01544-4

Baldi G, Paruelo JM (2008) Land-use and land cover dynamics in South American temperate grasslands. Ecol Soc 13:6. http://www.ecologyandsociety.org/vol13/iss2/art6/. Accessed 15 Aug 2013

Bastian O (2013) The role of biodiversity in supporting ecosystem services in Natura 2000 sites. Ecol Indic 24:12–22. doi:10.1016/j.ecolind.2012.05.016

Berendse F, Oomes MJM, Altena HJ, Elberse WTh (1992) Experiments on the restoration of species-rich meadows in The Netherlands. Biol Conserv 62:59–65. doi:10.1016/0006-3207(92)91152-I

Bestelmeyer BT, Tugel AJ, Peacock GL Jr, Robinett DG, Shaver PL, Brown JR, Herrick JE, Sanchez H, Havstad KM (2009) State-and-transition models for heterogeneous landscapes: a strategy for development and application. Rangel Ecol Manag 62:1–15. doi:10.2111/08-146

Bobbink R, Hornung M, Roelofs JGM (1998) The effects of air-borne nitrogen pollutants on species diversity in natural and semi-natural European vegetation. J Ecol 86:717–738. doi:10.1046/j.1365-2745.1998.8650717.x

Briske DD, Fuhlendorf SD, Smeins FE (2005) State-and-transition models, thresholds, and rangeland health: a synthesis of ecological concepts and perspectives. Rangel Ecol Manag 58:1–10. doi:10.2111/1551-5028(2005)58<1:SMTARH>2.0.CO;2

Bruun HH, Fritzbøger B, Rindel PO, Hansen UL (2001) Plant species richness in grasslands: the relative importance of contemporary environment and land-use history since the Iron Age. Ecography 24:569–578. doi:10.1111/j.1600-0587.2001.tb00491.x

Carly JS, Duprè C, Dorland E, Gaudnik C, Gowing DJG, Bleeker A, Diekmann M, Alard D, Bobbink R, Fowler D, Corcket E, Mountford JO, Vandvik V, Aarrestad PA, Muller S, Dise NB (2010) Nitrogen deposition threatens species richness of grasslands across Europe. Environ Pollut 158:2940–2945. doi:10.1016/j.envpol.2010.06.006

Cousins SAO (2001) Analysis of land-cover transitions based on the 17th and 18th century cadastral maps and aerial photographs. Landsc Ecol 16:41–54. doi:10.1023/A:1008108704358

Cousins SAO, Eriksson O (2002) The influence of management history and habitat on plant species richness in a rural hemiboreal landscape, Sweden. Landsc Ecol 17:517–529. doi:10.1023/A:1021400513256

Cousins SAO, Eriksson O (2008) After the hotspots are gone: land use history and grassland plant species diversity in a strongly transformed agricultural landscape. Appl Veg Sci 11:365–374. doi:10.3170/2008-7-18480

Dahlström A, Rydin H, Borgegård S-O (2010) Remnant habitats for grassland species in an abandoned Swedish agricultural landscape. Appl Veg Sci 13:305–314. doi:10.1111/j.1654-109X.2009.01068.x

Dramstad WE (2009) Spatial metrics: useful indicators for society or mainly fun tools for landscape ecologists? Nor Geogr Tidskr 63:246–254. doi:10.1080/00291950903368359

ERDAS (2010) ERDAS field guide. ERDAS Inc., Norcross

Eriksson Å, Eriksson O, Berglund H (1995) Species abundance patterns in Swedish semi-natural pastures. Ecography 18:310–317. doi:10.1111/j.1600-0587.1995.tb00133.x

Eriksson O, Cousins SAO, Bruun HH (2002) Land-use history and fragmentation of traditionally managed grasslands in Scandinavia. J Veg Sci 13:743–748. doi:10.1111/j.1654-1103.2002.tb02102.x

Eriksson O, Cousins SAO, Lindborg R (2005) Land use history and the build-up and decline of species richness in Scandinavian semi-natural grasslands. In: Milne JA (ed) Pastoral systems in marginal environments. Wageningen Academic Publishers, Wageningen, pp 51–60

ESRI (2012) ArcGIS 10.1 SP1 for desktop. Redlands

European Commission (2008) The European Union's Biodiversity Action Plan. Halting the loss of biodiversity by 2010—and beyond. Office for Official Publications of the European Communities, Luxembourg

Gaujour E, Amiaud B, Mignolet C, Plantureux S (2012) Factors and processes affecting plant biodiversity in permanent grasslands: a review. Agron Sustain Dev 32:133–160. doi:10.1007/s13593-011-0015-3

Gazol A, Tamme R, Takkis K, Kasari L, Saar L, Helm A, Pärtel M (2012) Landscape- and small-scale determinants of grassland species diversity: direct and indirect influences. Ecography 35:944–951. doi:10.1111/j.1600-0587.2012.07627.x

Girvetz EH, Thorne JH, Berry AM, Jaeger JAG (2008) Integration of landscape fragmentation analysis into regional planning: a statewide multi-scale case study from California, USA. Landsc Urban Plan 86:205–218. doi:10.1016/j.landurbplan.2008.02.007

Godefroid S, Koedam N (2003) How important are large vs. small forest remnants for the conservation of the woodland flora in an urban context? Glob Ecol Biogeogr 12:287–298. doi:10.1046/j.1466-822X.2003.00035.x

Gottschalk TK, Diekötter T, Ekschmitt K, Weinmann B, Kuhlmann F, Purtauf T, Dauber J, Wolters V (2007) Impact of agricultural subsidies on biodiversity at the landscape level. Landsc Ecol 22:643–656. doi:10.1007/s10980-006-9060-8

Griffith GW, Roderick K, Graham A, Causton DR (2012) Sward management influences fruiting of grassland basidiomycete fungi. Biol Conserv 145:234–240. doi:10.1016/j.biocon.2011.11.010

Gustavsson E, Lennartsson T, Emanuelsson M (2007) Land use more than 200 years ago explains current grassland plant diversity in a Swedish agricultural landscape. Biol Conserv 138:47–59. doi:10.1016/j.biocon.2007.04.004

Haines-Young R, Chopping M (1996) Quantifying landscape structure: a review of landscape indices and their application to forested landscapes. Prog Phys Geogr 20:418–445. doi:10.1177/030913339602000403

Hannus J-J, von Numers M (2010) Temporal changes in the island flora at different scales in the archipelago of SW Finland. Appl Veg Sci 13:531–545. doi:10.1111/j.1654-109X.2010.01092.x

Hanski I (1999) Metapopulation ecology. Oxford University Press, Oxford

Hanski I, Ovaskainen O (2002) Extinction debt at extinction threshold. Conserv Biol 16:666–673. doi:10.1046/j.1523-1739.2002.00342.x

Heegaard E, Økland RH, Bratli H, Dramstad WE, Engan G, Pedersen O, Solstad H (2007) Regularity of species richness relationships to patch size and shape. Ecography 30:589–597. doi:10.1111/j.0906-7590.2007.04989.x

Heikkinen I (ed) (2007) Luonnon puolesta—ihmisen hyväksi. Suomen luonnon monimuotoisuuden suojelun ja kestävän käytön strategia ja toimintaohjelma 2006–2016. Finnish Ministry of Environment, Helsinki

Heleno R, Devoto M, Pocock M (2012) Connectance of species interaction networks and conservation value: Is it any good to be well connected? Ecol Indic 14:7–10. doi:10.1016/j.ecolind.2011.06.032

Helm A, Hanski I, Pärtel M (2006) Slow response of plant species richness to habitat loss and fragmentation. Ecol Lett 9:72–77. doi:10.1111/j.1461-0248.2005.00841.x

Hiironen J (2012) Peltotilusjärjestelyn vaikutuksista ja kannattavuudesta. Dissertation, Aalto University

Hooftman DAP, Bullock JM (2012) Mapping to inform conservation: a case study of changes in semi-natural habitats and their connectivity over 70 years. Biol Conserv 145:30–38. doi:10.1016/j.biocon.2011.09.015

Hopkins A (2009) Relevance and functionality of semi-natural grassland in Europe—status quo and future prospective. International workshop of the SALVERE-Project. Agricultural Research and Education Centre, Raumberg-Gumpenstein

Ihse M (1995) Swedish agricultural landscapes—patterns and changes during the last 50 years, studied by aerial photos. Landsc Urban Plan 31:21–37. doi:10.1016/0169-2046(94)01033-5

Ihse M, Lindahl C (2000) A holistic model for landscape ecology in practice: the Swedish survey and management of ancient meadows and pastures. Landsc Urban Plan 50:59–84. doi:10.1016/S0169-2046(00)00080-3

IUCN (2013) Where wilderness meets the Baltic Sea. http://www.iucn.org/knowledge/focus/previous_focus_topics/marine_2010/marine_protected_areas/?5244/Where-wilderness-meets-the-Baltic-Sea. Accessed 19 Aug 2013

Jaeger JAG (2000) Landscape division, splitting index, and effective mesh size: new measures of landscape fragmentation. Landsc Ecol 15:115–130. doi:10.1023/A:1008129329289

Janišova M, Hrivnák R, Gömöry D, Ujházy K, Valachovič M, Gömöryová E, Hegedüšová K, Škodová I (2007) Changes in understorey vegetation after Norway spruce colonization of an abandoned grassland. Ann Bot Fenn 44:256–266

Jansen LJM, Carrai G, Morandini L, Cerutti PO, Spisni A (2006) Analysis of the spatio-temporal and semantic aspect of land-cover/use change dynamics 1991-2001 in Albania at national and district levels. Environ Monit Assess 119:107–136. doi:10.1007/s10661-005-9013-8

Kalamees R, Zobel M (1998) Soil seed bank composition in different successional stages of a species rich wooded meadow in Laelatu, western Estonia. Acta Oecol 19:175–180. doi:10.1016/S1146-609X(98)80021-0

Käyhkö N, Skånes H (2006) Change trajectories and key biotopes—assessing landscape dynamics and sustainability. Landsc Urban Plan 75:300–321. doi:10.1016/j.landurbplan.2005.02.011

Käyhkö N, Skånes H (2008) Retrospective land cover/land use change trajectories as drivers behind the local distribution and abundance patterns of oaks in south-western Finland. Landsc Urban Plan 88:12–22. doi:10.1016/j.landurbplan.2008.07.003

Kersalo J, Pirinen P (eds) (2009) Suomen maakuntien ilmasto. Raportteja 2009:8. Finnish Meteorological Institute, Helsinki

Kiviniemi K, Eriksson O (2002) Size-related deterioration of semi-natural grassland fragments in Sweden. Divers Distrib 8:21–29. doi:10.1046/j.1366-9516.2001.00125.x

Kotiluoto R (1998) Vegetation changes in restored semi-natural meadows in the Turku archipelago, SW Finland. Plant Ecol 136:53–67. doi:10.1023/A:1009781217847

Krauss J, Bommarco R, Guardiola M, Heikkinen RK, Helm A, Kuussaari M, Lindborg R, Öckinger E, Pärtel M, Pino J, Pöyry J, Raatikainen KM, Sang A, Stefanescu C, Teder T, Zobel M, Steffan-Dewenter I (2010) Habitat fragmentation causes immediate and time-delayed biodiversity loss at different trophic levels. Ecol Lett 13:597–605. doi:10.1111/j.1461-0248.2010.01457.x

Kull K, Zobel M (1991) High species richness in an Estonian wooded meadow. J Veg Sci 2:715–718. doi:10.2307/3236182

Kuussaari M, Heliölä J, Tiainen J, Helenius J (eds) (2008) Maatalouden ympäristötuen merkitys luonnon monimuotoisuudelle ja maisemalle. Finnish Environment Institute, Ministry of Agriculture and Forestry and Ministry of Environment, Helsinki

Kuussaari M, Bommarco R, Heikkinen RK, Helm A, Krauss J, Lindborg R, Öckinger E, Pärtel M, Pino J, Rodà F, Stefanescu C, Teder T, Zobel M, Steffan-Dewenter I (2009) Extinction debt: a challenge for biodiversity conservation. Trends Ecol Evol 24:564–571. doi:10.1016/j.tree.2009.04.011

Li H, Wu J (2004) Use and misuse of landscape indices. Landsc Ecol 19:389–399. doi:10.1023/B:LAND.0000030441.15628.d6

Lindborg R, Eriksson O (2004) Historical landscape connectivity affects present plant species richness. Ecology 85:1840–1845. doi:10.1890/04-0367

Lindborg R, Bengtsson J, Berg Å, Cousins SAO, Eriksson O, Gustafsson T, Hasund KP, Lenoir L, Pihlgren A, Sjödin E, Stenseke M (2008) A landscape perspective on conservation of semi-natural grasslands. Agric Ecosyst Environ 125:213–222. doi:10.1016/j.agee.2008.01.006

Lindgren L (2000) Island pastures. Edita, Helsinki

Littlewood NA, Steward AJA, Woodcock BA (2012) Science into practice—how can fundamental science contribute to better management of grasslands for invertebrates? Insect Conserv Divers 5:1–8. doi:10.1111/j.1752-4598.2011.00174.x

Llausàs A, Nogué J (2012) Indicators of landscape fragmentation: the case for combining ecological indices and the perceptive approach. Ecol Indic 15:85–91. doi:10.1016/j.ecolind.2011.08.016

Lunt ID, Spooner PG (2005) Using historical ecology to understand patterns of biodiversity in fragmented agricultural landscapes. J Biogeogr 32:1859–1873. doi:10.1111/j.1365-2699.2005.01296.x

Luoto M, Rekolainen S, Aakkula J, Pykälä J (2003) Loss of plant species richness and habitat connectivity in grassland associated with agricultural change in Finland. Ambio 32:447–452. doi:10.1579/0044-7447-32.7.447

McGarigal K, Cushman SA, Ene E (2012) FRAGSTATS v4: spatial pattern analysis program for categorical and continuous maps. Computer software program produced by the authors at the University of Massachusetts, Amherst. http://www.umass.edu/landeco/research/fragstats/fragstats.html. Accessed 23 Sept 2013

Metsähallitus (2000) Saaristomeren kansallispuiston runkosuunnitelma. Edita, Helsinki

Mikkonen N, Moilanen A (2013) Identification of top priority areas and management landscapes from a national Natura 2000 network. Environ Sci Policy 27:11–20. doi:10.1016/j.envsci.2012.10.022

Milberg P (1995) Soil seed bank after eighteen years of succession from grassland to forest. Oikos 72:3–13. doi:10.2307/3546031

Mitchley J, Xofis P (2005) Landscape structure and management regime as indicators of calcareous grassland habitat condition and species diversity. J Nat Conserv 13:171–183. doi:10.1016/j.jnc.2004.12.001

Moser D, Zechmeister HG, Plutzar C, Sauberer N, Wrbka T, Grabherr G (2002) Landscape patch shape complexity as an effective measure for plant species richness in rural landscapes. Landsc Ecol 17:657–669. doi:10.1023/A:1021513729205

Mussaari M, Käyhkö N, Haggrén G, Jansson H, Lindgren L, Pitkänen T, Raatikainen K (2012) Management guidelines for semi-natural landscapes—integrating historical perspectives and GIS into planning process. University of Turku, Turku

Myklestad Å, Sætersdal M (2004) The importance of traditional meadow management techniques for conservation of vascular plant species richness in Norway. Biol Conserv 118:133–139. doi:10.1016/j.biocon.2003.07.016

Niemelä M, Orjala M (2012) Eläimet rantaan—kyllä vai ei? Opas kestävään rantalaiduntamiseen. NATURESHIP Publications. MTT Agrifood Research Finland and Centre for Economic Development, Transport and the Environment (CEDTE) for South-west Finland

Öckinger E, Smith HG (2007) Semi-natural grasslands as population sources for pollinating insects in agricultural landscapes. J Appl Ecol 44:50–59. doi:10.1111/j.1365-2664.2006.01250.x

Öckinger E, Lindborg R, Sjödin NE, Bommarco R (2012) Landscape matrix modifies richness of plants and insects in grassland fragments. Ecography 35:259–267. doi:10.1111/j.1600-0587.2011.06870.x

Parker S (2012) Small reserves can successfully preserve rare plants despite management challenges. Nat Areas J 32:403–411. doi:10.3375/043.032.0409

Pärtel M, Bruun HH, Sammul M (2005) Biodiversity in temperate European grasslands: origin and conservation. In: Lillak R, Viiralt R, Linke A, Geherman V (eds) Integrating efficient grassland farming and biodiversity. Proceedings of the 13th international occasional symposium of the European Grassland Federation, Tartu, Estonia, 29–31 August 2005, pp 1–14

Pihlgren A, Lennartsson T (2008) Shrub effects on herbs and grasses in semi-natural grasslands: positive, negative or neutral relationships? Grass Forage Sci 63:9–21. doi:10.1111/j.1365-2494.2007.00610.x

Plieninger T (2012) Monitoring directions and rates of change in trees outside forests through multitemporal analysis of map sequences. Appl Geogr 32:566–576. doi:10.1016/j.apgeog.2011.06.015

Price EAC (2003) Lowland grassland and heathland habitats. Routledge, London

Pykälä J (2000a) Traditional rural biotopes in Finland. In: Ikonen I, Lammi A (eds) Traditional rural biotopes in the Nordic countries, the Baltic States and the Republic of Karelia. Nordic Council of Ministers, Copenhagen, pp 14–21

Pykälä J (2000b) Mitigating human effects on European Biodiversity through traditional animal husbandry. Conserv Biol 14:705–712. doi:10.1046/j.1523-1739.2000.99119.x

Pywell RF, Bullock JM, Hopkins A, Walker KJ, Sparks TH, Burke MJW, Peel S (2002) Restoration of species-rich grassland on arable land: assessing the limiting processes using a multi-site experiment. J Appl Ecol 39:294–309. doi:10.1046/j.1365-2664.2002.00718.x

Rassi P, Hyvärinen E, Juslén A, Mannerkoski I (eds) (2010) The 2010 red list of Finnish species. Ministry of Environment and Finnish Environment Institute, Helsinki

Raunio A, Schulman A, Kontula T (eds) (2008) Suomen luontotyyppien uhanalaisuus—Osa 1. Tulokset ja arvioinnin perusteet. Finnish Environment Institute, Helsinki

Reitalu T, Johansson LJ, Sykes MT, Hall K, Prentice HC (2010) History matters: village distances, grazing and grassland species diversity. J Appl Ecol 47:1216–1224. doi:10.1111/j.1365-2664.2010.01875.x

Reitalu T, Purschke O, Johansson LJ, Hall K, Sykes MT, Prentice HC (2012) Responses of grassland species richness to local and landscape factors depend on spatial scale and habitat specialization. J Veg Sci 23:41–51. doi:10.1111/j.1654-1103.2011.01334.x

Rico Y, Boehmer HJ, Wagner HH (2012) Determinants of actual functional connectivity for calcareous grassland communities linked by rotational sheep grazing. Landsc Ecol 27:199–209. doi:10.1007/s10980-011-9648-5

Robertson JGM, Eknert B, Ihse M (1990) Habitat analysis from infra-red aerial photographs and the conservation of birds in Swedish agricultural landscapes. Ambio 19:195–203

Saarenheimo J (1983) Isojaot ja isojaonjärjestelyt. In: Maanmittaus Suomessa 1633–1983. [Land Surveying in Finland 1633-1982] Maanmittaushallitus (Finnish Land Survey Administration), Helsinki, pp 20–62

Schaffers AP (2002) Soil, biomass and management of semi-natural vegetation—part II. Factors controlling species diversity. Plant Ecol 158:247–268. doi:10.1023/A:1015545821845

Skånes HM, Bunce RGH (1997) Directions of landscape change (1741–1993) in Virestad, Sweden—characterised by multivariate analysis. Landsc Urban Plan 38:61–75. doi:10.1016/S0169-2046(97)00019-4

Slotte H (2001) Harvesting of leaf-hay shaped the Swedish landscape. Landsc Ecol 16:691–702. doi:10.1023/A:1014486331464

Söderström B, Svensson B, Vessby K, Glimskär A (2001) Plants, insects and birds in semi-natural pastures in relation to local habitat and landscape factors. Biodivers Conserv 10:1839–1863. doi:10.1023/A:1013153427422

Soons MB, Messelink JH, Jongejans E, Heil GW (2005) Habitat fragmentation reduces grassland connectivity for both short-distance and long-distance wind-dispersed forbs. J Ecol 93:1214–1225. doi:10.1111/j.1365-2745.2005.01064.x

Stadler J, Trefflich A, Brandl R, Klotz S (2007) Spontaneous regeneration of dry grasslands on set-aside fields. Biodivers Conserv 16:621–630. doi:10.1007/s10531-005-0604-z

Stenseke M (2006) Biodiversity and the local context: linking seminatural grasslands and their future use to social aspects. Env Sci Policy 9:350–359. doi:10.1016/j.envsci.2006.01.007

Stewart GB, Pullin AS (2008) The relative importance of grazing stock type and grazing intensity for conservation of mesotrophic "old meadow" pasture. J Nat Conserv 16:175–185. doi:10.1016/j.baae.2005.01.00110.1016/j.jnc.2008.09.005

Strijker D (2005) Marginal lands in Europe—causes of decline. Basic Appl Ecol 6:99–106. doi:10.1016/j.baae.2005.01.001

Suding KN, Gross KL, Houseman GR (2004) Alternative states and positive feedbacks in restoration ecology. Trends Ecol Evol 19:46–53. doi:10.1016/j.tree.2003.10.005

Svenning J-C (2002) A review of natural vegetation openness in north-western Europe. Biol Conserv 104:133–148. doi:10.1016/S0006-3207(01)00162-8

Taboada A, Kotze DJ, Salgado JM, Tárrega R (2011) The value of semi-natural grasslands for the conservation of carabid beetles in long-term managed forested landscapes. J Insect Conserv 15:573–590. doi:10.1007/s10841-010-9359-2

Vainio M, Kekäläinen H, Alanen A, Pykälä J (2001) Suomen perinnebiotoopit. Perinnemaisemaprojektin valtakunnallinen loppuraportti. Finnish Environment Institute, Helsinki

van Teeffelen AJA, Cabeza M, Pöyry J, Raatikainen K, Kuussaari M (2008) Maximising conservation benefit for grassland species with contrasting management requirements. J Appl Ecol 45:1401–1409. doi:10.1111/j.1365-2664.2008.01514.x

Vessby K, Söderström B, Glimskär A, Svensson B (2002) Species-richness correlations of six different taxa in swedish seminatural grasslands. Conserv Biol 16:430–439. doi:10.1046/j.1523-1739.2002.00198.x

Visconti P, Elkin C (2009) Using connectivity metrics in conservation planning—when does habitat quality matter? Divers Distrib 15:602–612. doi:10.1111/j.1472-4642.2009.00564

Vitikainen A (2003) Uusjakojen toimitusmenettelyn uudistamisesta. Dissertation, Helsinki University of Technology

von Numers M (2011) Sea shore plants of the SW archipelago of Finland—distribution patterns and long-term changes during the 20th century. Ann Bot Fenn 48:1–46. doi:10.5735/085.048.SA01

Vuorela N, Alho P, Kalliola R (2002) Systematic assessment of maps as source information in landscape-change research. Landsc Res 27:141–166. doi:10.1080/01426390220128631

Wagner M, Poschlod P, Setchfield RP (2003) Soil seed bank in managed and abandoned semi-natural meadows in Soomaa National Park, Estonia. Ann Bot Fenn 40:87–100

Wallin L, Svensson BM (2012) Reinforced Traditional management is needed to save a declining meadow species. A Demographic Analysis. Folia Geobot 47:231–247. doi:10.1007/s12224-012-9123-3

Walters LJ, Lindhagen A, Delbaere B, Arvela M, Hyvärinen E, Lammerant J, Leivits A, Loosveldt K, Urtans A (2012) Boreal Natura 2000 seminar report. European Center for Nature Conservation, Tilburg

Whitehouse NJ, Smith DN (2004) "Islands" in Holocene forests: implications for forest openness, landscape clearance and "culture-steppe" species. Environ Archaeol 9:203–212. doi:10.1179/146141004790734397

Wood JD, Richardson RI, Scollan ND, Hopkins A, Dunn R, Buller H, Whittington FM (2007) Quality meat from biodiverse grassland. In: Hopkins JJ, Duncan AJ, McCracken DI, Peel S, Tallowin JRB (eds) High value grassland: providing biodiversity, a clean environment and premium products. Proceedings of the BGS/BES/BSAS Conference held at Keele University, Staffordshire, UK, 17–19 April, 2007, pp 107–116

Wyss U, Collomb M (2008) Influence of forage from grassland on the fatty acid content of milk fat. In: Hopkins A, Gustafsson T, Bertilsson J, Dalin G, Nilsdotter-Linde N, Spörndly E (eds) Biodiversity and animal feed: future challenges for grassland production. Proceedings of the 22nd General Meeting of the European Grassland Federation, Uppsala, Sweden, 9–12 June 2008, pp 421–423
Acknowledgments
This study was financially supported by the NATURESHIP project (EU Central Baltic Interreg IV A), the Maj and Tor Nessling Foundation and the University of Turku, Department of Geography and Geology. We also thank the anonymous reviewers and the Editorial Board for their useful and constructive comments, helping us to make important improvements for the manuscript.
About this article
Cite this article
Pitkänen, T.P., Mussaari, M. & Käyhkö, N. Assessing Restoration Potential of Semi-natural Grasslands by Landscape Change Trajectories. Environmental Management 53, 739–756 (2014). https://doi.org/10.1007/s00267-014-0242-x
Received:

Accepted:

Published:

Issue Date:

DOI: https://doi.org/10.1007/s00267-014-0242-x
Keywords
Semi-natural grassland

Biodiversity

Landscape change

Habitat fragmentation

Restoration

GIS