Abstract
The frequency and severity of mass coral bleaching events are predicted to increase as sea temperatures continue to warm under a global regime of rising ocean temperatures. Bleaching events can be disastrous for coral reef ecosystems and, given the number of other stressors to reefs that result from human activities, there is widespread concern about their future. This article provides a strategic framework from the Great Barrier Reef to prepare for and respond to mass bleaching events. The framework presented has two main inter-related components: an early warning system and assessment and monitoring. Both include the need to proactively and consistently communicate information on environmental conditions and the level of bleaching severity to senior decision-makers, stakeholders, and the public. Managers, being the most timely and credible source of information on bleaching events, can facilitate the implementation of strategies that can give reefs the best chance to recover from bleaching and to withstand future disturbances. The proposed framework is readily transferable to other coral reef regions, and can easily be adapted by managers to local financial, technical, and human resources.
Access options
Buy single article
Instant access to the full article PDF.
USD 39.95
Price excludes VAT (USA)
Tax calculation will be finalised during checkout.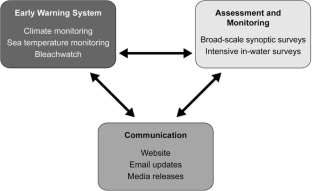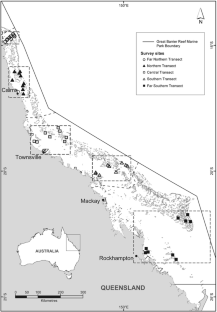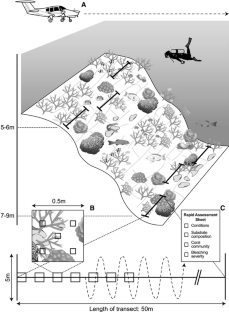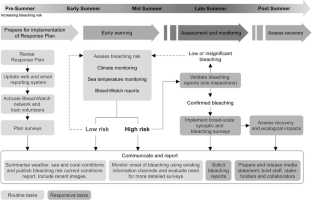 References
Access Economics (2007) Measuring the economic and financial value of the Great Barrier Reef Marine Park 2005/2006. Report by Access Economics Pty Limited for Great Barrier Reef Marine Park Authority. Great Barrier Reef Marine Park Authority, Townsville

Baird AH, Marshall PA (2002) Mortality, growth and reproduction in scleractinian corals following bleaching on the Great Barrier Reef. Marine Ecology Progress Series 237:133–141

Berkelmans R (2002) Time-integrated thermal bleaching thresholds of reefs and their variation on the Great Barrier Reef. Marine Ecology Progress Series 229:73–82

Cesar H, Burke L, Pet-Soede L (2002) The economics of worldwide coral reef degradation. Cesar Environmental Economics Consulting, Arnhem, The Netherlands

Eakin CM, Lough JM, Heron SF (2009) Climate, weather and coral bleaching. In: Lough JM and Van Oppen M (eds) Coral bleaching: patterns, processes, causes and consequences, Springer Ecological Studies, 205:41–67

Elvidge CD, Dietz JB, Berkelmans R, Andrefouet S, Skirving W, Strong AE, Tuttle BT (2004) Satellite observation of Keppel Islands (Great Barrier Reef) 2002 coral bleaching using IKONOS data. Coral Reefs 23:123–132

English S, Wilkinson CR, Baker V (eds) (2004) Survey manual for tropical marine resources, 2nd edn. Australian Institute of Marine Science, Townsville

Hill J, Wilkinson C (2004) Methods for ecological monitoring of coral reefs. Australian Institute of Marine Science, Townsville

Hoegh-Guldberg O, Mumby PJ, Hooten AJ, Steneck RS, Greenfield P, Gomez E, Harvell CD, Sale PF, Edwards AJ, Caldeira K, Knowlton N, Eakin CM, Iglesias-Prieto R, Muthiga N, Bradbury RH, Dubi A, Hatziolos ME (2007) Coral reefs under rapid climate change and ocean acidification. Science 318:1737–1742

Hughes TP, Baird AH, Bellwood DR, Card M, Connolly SR, Folke C, Grosberg R, Hoegh-Guldberg O, Jackson JBC, Kleypas J, Lough JM, Marshall PA, Nystroem M, Palumbi S, Pandolfi JM, Rosen B, Roughgarden J (2003) Climate change, human impacts, and the resilience of coral reefs. Science 301:929–933

IPCC (2007) Climate change 2007: the physical basis. Contribution of Working Group I to the Fourth Assessment Report of the Intergovernmental Panel on Climate Change, IPCC Geneva, On-line report: http://www.ipcc.ch/

Jones RJ, Hoegh-Guldberg O, Larkum AWD, Schreiber U (1998) Temperature-induced bleaching of corals begins with impairment of the CO2 fixation mechanism in zooxanthellae. Plant, Cell and Environment 21:1219–1230

Liu G, Matrosova L, Penland MC, Gledhill DK, Eakin CM, Webb RS, Christensen TRL, Heron SF, Morgan JA, Skirving WJ, Strong AE (2008) NOAA coral reef watch experimental coral bleaching forecast tool. 11th International Coral Reef Symposium, Ft. Lauderdale, FL Abstracts: 173

Marshall PA, Baird AH (2000) Bleaching of corals on the Great Barrier Reef: differential susceptibilities among taxa. Coral Reefs 19:155–163

Marshall PA, Schuttenberg H (2006) A reef managers guide to coral bleaching. Great Barrier Reef Marine Park Authority, Townsville

Maynard JA, Turner PJ, Anthony KRN, Baird AH, Berkelmans R, Eakin CM, Johnson J, Marshall PA, Packer GR, Rea A, Willis BL (2008) ReefTemp: an interactive monitoring system for coral bleaching using high-resolution SST and improved stress predictors. Geophysical Research Letters 35:L05603. doi:10.1029/2007GL032175

Oliver J, Marshall PA, Setiasih N, Hansen L (2004) A global protocol for assessment and monitoring of coral bleaching. WorldFish Center and WWF Indonesia, Jakarta, Indonesia

Spillman CM, Alves O (2009) Dynamical seasonal prediction of summer sea surface temperatures in the Great Barrier Reef. Coral Reefs 28:197–206

Strong AE, Arzayus F, Skirving W, Heron SF (2006), Identifying coral bleaching remotely via coral reef watch—improved integration and implications for changing climate. In: Phinney JT, Hoegh-Guldberg O, Kleypas J, Skirving W, Strong AE (eds) Coral reefs and climate change: science management. Coastal and Estuarine Studies, 61, AGU, Washington, DC, pp. 163–180

Sweatman H, Cheal A, Coleman G, Emslie M, Johns K, Jonker M, Miller I, Osborne K (2008) Long-term monitoring of the Great Barrier Reef: Status Report Number 8, 2008, Australian Institute of Marine Science, Townsville

Wilkinson C (1998) Status of coral reefs of the World: 1998 summary. Australian Institute of Marine Science, Townsville

Wilkinson CR (2004) Status of coral reefs of the World: 2004 summary. Australian Institute of Marine Science, Townsville
Acknowledgments
Response plan development was made possible through the support of the GBRMPA and key collaborators, such as Ray Berkelmans (AIMS), responsible, in part, for the structure of aspects of both the early warning and assessment and monitoring components. The authors are grateful to the network of volunteer observers that have supported BleachWatch for many years. This work was supported by grants to the first author from the University of Melbourne, Applied Environmental Decision Analysis CERF Hub (AEDA), and the Department of Environment, Water, Heritage and Arts, and to all authors by funding from the NOAA Coral Reef Conservation Program. The article contents are solely the opinions of the authors and do not constitute a statement of policy, decision, or position on behalf of NOAA or the U. S. Government.
About this article
Cite this article
Maynard, J.A., Johnson, J.E., Marshall, P.A. et al. A Strategic Framework for Responding to Coral Bleaching Events in a Changing Climate. Environmental Management 44, 1–11 (2009). https://doi.org/10.1007/s00267-009-9295-7
Received:

Revised:

Accepted:

Published:

Issue Date:

DOI: https://doi.org/10.1007/s00267-009-9295-7
Keywords