Abstract
With record-breaking tourist visits in Kenya in 2005–2006, communities near the country's renowned protected areas must undertake or revisit planning efforts to conserve and enhance the region's natural, social, and economic resources. This article examines the differences between two stakeholder groups in the Samburu region of central Kenya: (1) protected area leadership and staff; and (2) members of the communities adjacent to the protected areas. Based on the results and analysis of 30 in-depth interviews, the authors identify differences between protected area staff and their community members regarding perceptions about communication between the two groups, and the economic benefits of tourism. The different stakeholders agreed, however, about challenges related to equitable distribution of tourism-based employment and revenue. The results indicate a need to reach consensus about what constitutes sufficient communication between national reserves and their community, and to what extent tourism-related revenue and employment should be distributed within the region. A discussion of the potential role of indicators and standards to make such decisions is presented.
Access options
Buy single article
Instant access to the full article PDF.
USD 39.95
Price excludes VAT (USA)
Tax calculation will be finalised during checkout.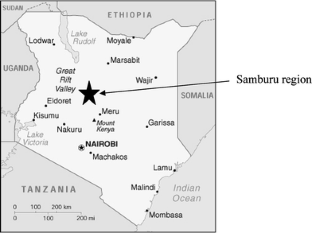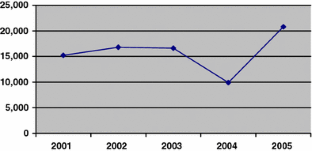 Similar content being viewed by others
References
Akama JS (1996) Western environmental values and nature-based tourism in Kenya. Tourism Management 17(8):567–574

Alpert P (1996) Integrated conservation and development projects. Bioscience 46(11):845–855

AWF (African Wildlife Foundation) (1993) The people's voice: partnership and community conservation. Paper presented at the International Wildlife Management Congress, San Jose, Costa Rica

AWF (African Wildlife Foundation) (2004) Samburu National Reserve General Management Plan. AWF, Nairobi, Kenya, p 75

Backman S, Petrick J, Wright BA (2001) In: Weaver DB (ed) The encyclopedia of ecotourism. Oxford University Press, Oxford, UK, pp 451–460

Bajracharya SB, Furley PA, Newton AC (2005) Effectiveness of community involvement in delivering conservation benefits to the Annapurna Conservation Area, Nepal. Environmental Conservation 32(3):1–9

Becker CD, Agreda A, Astudillo EG, Costantino M, Torres P (2005) Community based monitoring of fog capture and biodiversity at Loma Alta, Ecuador enhance social capital and institutional cooperation. Biodiversity and Conservation 14(11):2695–2707

Bernard HR (2002) Research methods in anthropology, 3rd edn. AltaMira Press, Walnut Creek, CA

Blamey RK (2001) Principles of ecotourism. In: Weaver DB (ed) The encyclopedia of ecotourism. Oxford University Press, Oxford, UK, pp 5–22

Bryan TA (2004) Tragedy averted: the promise of collaboration. In: Manfredo M, Vaske J, Bruyere B, Field D, Brown P (eds) Society and natural resources. Modern Litho, Jefferson City, MO, pp 881–896

Cramb RA (2005) Social capital and soil conservation: evidence from the Philippines. Australian Agricultural and Resource Economics 49:211–226

Creswell JW (2003) Research design, 2nd edn. Sage Publications, London, UK

Curry N (2000) Community participation in outdoor recreation and the development of Millennium Greens in England. Leisure Studies 19:17–35

Curtin CG (2002) Integration of science and community-based conservation in the Mexico/U.S. borderlands. Conservation Biology 16(4):880–885

Dalal-Clayton B, Child B (2003) Lessons from Luangwa: the story of the Luangwa Integrated Resource Development Project, Zambia (No. 13). International Institute for Environment and Development, London, UK

Dey I (1999) Grounding grounded theory: guidelines for qualitative inquiry. Academic Press, San Diego, CA

Dieke PUC (1993) Tourism in The Gambia: some issues in development policy. World Development 21(2):277–289

Eagles PFJ, McCool SF, Haynes CF (2002) Sustainable tourism in protected areas. World Commission on Protected Areas/ IUCN Programme on Protected Areas, Gland, Switzerland

Farrell TA, Marlon JL (2002) The protected area visitor impact management (PAVIM) framework: a simplified process for making management decisions. Journal of Sustainable Tourism 10(1):31–51

Foggin T, Munster DO (2003) Finding the middle ground between communities and tourism. Africa Insight 33(1/2):18–22

Goldman M (2003) Partitioned nature, privileged knowledge: community-based conservation in Tanzania. Development and Change 34(5):833–862

Hackel JD (1999) Community conservation and the future of Africa's wildlife. Conservation Biology 13(4):726–734

Hodgson DL (2000) Once intrepid warriors: gender, ethnicity, and the cultural politics of Maasai development. Indiana University Press, Bloomington, IN

Honey M (1999) Ecotourism and sustainable development: who owns paradise? Island Press, Washington, DC

International Institute for Environment and Development (IIED) (2002) Parks beyond parks: genuine community-based wildlife ecotourism or just another loss of land for Maasai pastoralists in Kenya? (No. 111). IIED, London

Katz EG (2000) Social capital and natural capital: a comparative analysis of land tenure and natural resource management in Guatemala. Land Economics 76(1):114–132

Kernel P (2005) Creating and implementing a model for sustainable development in tourism enterprises. Journal of Cleaner Production 13(2):151–164

Kiss A (2004) Is community-based ecotourism a good use of biodiversity conservation funds? Trends in Ecology & Evolution 19(5):232–237

Lesorogol CK (2003) Transforming institutions among pastoralists: inequality and land privatization. American Anthropologist 105(3):531–542

Mabogunje AL (2007) Taking the African poverty trap: the Ijebu-Ode experiment. Proceedings of the National Academy of Sciences of the United States of America 104(43):16781–16786

Mehta JN, Heinen JT (2001) Does community based management shape favorable attitudes among locals? An empirical example from Nepal. Environmental Management 28(2):165–177

Mohamed N (2002) Co-management as co-governance: prospects for community-based natural resource management in southern Africa. Paper presented at the Contested Resources: Challenges to the Governance of Natural Resources in Southern Africa, Cape Town, South Africa.

Nepal SK, Weber KE (1995) Managing resources and resolving conflicts: national parks and local people. International Journal of Sustainable Development and World Ecology 2:11–25

Phillips A (2003) Turning ideas on their head: the new paradigm for protected areas. The George Wright Forum 20(2):8–32

Putnam RD (1993) The prosperous community: social capital and public life in the American Prospect 13:35–42

Ross S, Wall G (1999) Ecotourism: towards congruence between theory and practice. Tourism Management 20:123–132

Salih MA (2001) Local environmental change and society in Africa, 2nd edn. Springer, New York

Scheyvens R (1999) Ecotourism and the empowerment of local communities. Tourism Management 20:245–249

Sekhar NU (2007) Social capital and fisheries management: the case of Chilika Lake in India. Environmental Management 39(4):497–505

Songorwa AN (1999) Community-based wildlife management in Tanzania: are the communities interested? World Development 27(12):2061–2079

Spencer P (1965) The Samburu: a study of gerontocracy in a nomadic tribe. Routeledge, London, UK

Wainwright C, Wehrmayer W (1998) Success in integrating conservation and development? A study from Zambia. World Development 26(6):933–944

Wall G (1997) Is ecotourism sustainable? Environmental Management 21(4):483–491

Wallace GN (1996) Toward a principled evaluation of ecotourism ventures. Yale School of Forestry and Environmental Studies Bulletin 99:119–140

Western D, Wright RM, Strum SC (eds) (1994) Natural connections: perspectives in community-based conservation. Island Press, Washington, DC, p 470

Williams A, Masoud TS, Othman WJ (1999) Community-based conservation: experiences from Zanzibar (No. 80). International Institute for Environment and Development, London, UK

World Commission on Environment and Development (1987) Our common future. Oxford University Press, Oxford, UK

World Conservation Union (2003) The Durban action plan, fifth World Parks Congress. World Conservation Union, Durban, South Africa
Acknowledgments
The researchers wish to thank the following organizations and agencies for providing the staff in-kind and financial resources for this project: Samburu County County, Buffalo Springs County Council, Samburu National Reserve, Buffalo Springs National Reserve, African Wildlife Foundation, and the United States Forest Service International Programs Office.
About this article
Cite this article
Bruyere, B.L., Beh, A.W. & Lelengula, G. Differences in Perceptions of Communication, Tourism Benefits, and Management Issues in a Protected Area of Rural Kenya. Environmental Management 43, 49–59 (2009). https://doi.org/10.1007/s00267-008-9190-7
Received:

Revised:

Accepted:

Published:

Issue Date:

DOI: https://doi.org/10.1007/s00267-008-9190-7
Keywords