Abstract
Municipalities everywhere are coping with increasing amounts of solid waste and need urgently to formulate efficient and sustainable solutions to the problem. This study examines the use of economic incentives in municipal waste management. Specifically, we address the issue of recycling, if and when this waste management option is—on social welfare grounds—a preferred solution.
A number of studies have recently assessed the monetary value of the externalities of alternative solid waste management options. In the present context, these subsidies could be interpreted as the implicit value of the benefits from reducing environmental externalities associated with landfilling as perceived by local government authorities. We surmise that the difference between mean households' willingness to pay (WTP) for recycling services, via the purchase of a subsidized waste disposal facility, and the above (proxy) value of externalities reflects the difference between private and public perception regarding the negative externality associated with landfilling. We believe that this information is useful in determining the level of subsidization needed (if at all) to sustain any recycling program.
The study is unique in the sense that its conclusions are based on revealed household behavior when faced with increased disposal costs, as well as information on WTP responses in hypothetical but related (and, therefore, familiar) scenarios. The article also explores the influence of the subsidization schemes on recycling rates. It was found that with low levels of effort needed to participate in a curbside recycling program, households' participation rates are mainly influenced by economic variables and age, and households are willing to pay a higher price for the recycling scheme. When the required effort level is relatively high, however, households would pay a lower price, and the rate is influenced mainly by their environmental commitment and by economic considerations. We found that in both cases a subsidy would be required in order to achieve an efficient level of recycling. The median price that households are willing to pay for recycling devices is found to be about NIS 370 (New Israeli Shekel, approximately $90).
This is a preview of subscription content,
to check access.
Access this article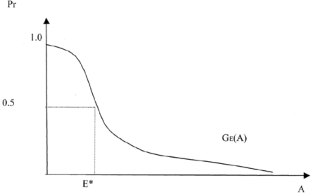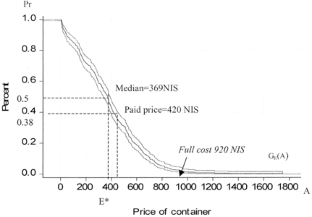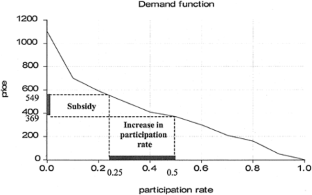 Literature Cited
Artzi, A., and Aharon. 2001. Waste recycling in Israel—Findings and targets. Israel Union for Environmental Defense. Available at http://www.iued.org.il (in Hebrew)

Y. Avnimelech (1997) Land application of composted municipal wastes P. N. Chremisinoff (Eds) Ecological issues & environmental impact assessment. Advances in environmental control technology Gulf Publishing Houston, Texas 551–570

O. Ayalon (1999) Priorities in municipal solid waste treatment Y. Avnimelech (Eds) National priorities in environmental quality in Israel The Neaman Institute Publishing Haifa, Israel 8/1–8/17

O. Ayalon Y. Avnimelech M. Shechter (1999) Issues in designing an effective solid waste policy: The Israeli experience T. Sterner (Eds) The market and the environment: The effectiveness of market based in reply to instruments for environmental reform Edward Elgar, Cheltenham, Cheltenham UK 389–406

Biotec. 1995. Composition of solid waste in Israel. Survey for the Ministries of the Environment and Interior (in Hebrew)

S. J. Callan J. M. Thomas (1999) ArticleTitleAdopting a unit pricing system for municipal solid waste: Policy and socioeconomic determinants Environmental and Resource Economics 14 503–518 Occurrence Handle10.1023/A:1008315305404

Central Bureau of Statistics, 2003. Real interest rate of govermental bonds, Israel. (Available at http://www.cbs.gov.il/)

Enosh Consultants Ltd. 1996. Examination of external costs of waste disposal. Ministry of the Environment, the Waste Department (in Hebrew)

D. Fullerton T. Kinnaman (1995) ArticleTitleGarbage, recycling, and illicit burning or dumping Journal of Environmental Economics and Management 29 IssueID1 78–91 Occurrence Handle10.1006/jeem.1995.1032

Goren, T. 1997. Assessment of external costs in waste disposal sites. Final paper for the degree of Master of Agriculture Sciences, Hebrew University of Jerusalem (in Hebrew)

M. Hanemann (1984) ArticleTitleWelfare evaluations in contingent valuation experiments with discrete responses American Journal of Agricultural Economics 66 332–342

Jenkins, R. J., S. A. Martinez, K. Palmer, and M. J.Podolsky, 1999. The determinants of household recycling: A material-specific analysis of recycling program features and unit pricing. Draft presented in 9th Annual Meeting of the European Association of Environmental and Resource Economists, Oslo

R. J. Jenkins S. A. Martinez K. Palmer M. J. Podolsky (2003) ArticleTitleThe determinants of household recycling: A material-specific analysis of recycling program features and unit pricing Journal of Environmental Economics and Management 45 294–318 Occurrence Handle10.1016/S0095-0696(02)00054-2

Kinnaman,T.C., and D. Fullerton (2000/2001) The economics of residential solid waste management. In H. Folmer and T. Tietenberg, The international year book of environmental and resource economics 2001/2002. Edward Elger, Cheltenham, UK, 100–147.

Palatnik, R. 2002. Assessment of demand for recycling services of household solid waste. Masters thesis, Haifa University, The Faculty of Economics (in Hebrew)

B. Reiser M. Shechter (1999) ArticleTitleIncorporating zero values in the economic valuation of environmental program benefits Environmetrics 10 87–101 Occurrence Handle10.1002/(SICI)1099-095X(199901/02)10:1<87::AID-ENV339>3.3.CO;2-H

T. Sterner H. Bartelings (1999) ArticleTitleHousehold waste management in a Swedish municipality: Determinants of disposal, recycling and composting Environmental and Resource Economics 13 473–491 Occurrence Handle10.1023/A:1008214417099
Acknowledgment
We wish to acknowledge the generous support of Life-3rd Countries project no. LIFETCY 97/IL/ 048.
About this article
Cite this article
Palatnik, R., Ayalon, O. & Shechter, M. Household Demand for Waste Recycling Services. Environmental Management 35, 121–129 (2005). https://doi.org/10.1007/s00267-004-0044-7
Published:

Issue Date:

DOI: https://doi.org/10.1007/s00267-004-0044-7
Keywords