Abstract
Defining the ideal dimensions and proportions of the human face has been attempted for centuries, popularised in the Renaissance period by artists including Leonardo Da Vinci. The lips are part of the lower third of the face and are central to lower face aesthetics and the overall symmetry of the face. They also place an important part in conveying facial emotions and expressions. Full lips with well-defined Cupid's bow have always been associated with youth and beauty. The approval of hyaluronic acid use for tissue augmentation and the prevalence of social media have caused an exponential increase in lip augmentation procedures (Linkov et al. in Arch Plast Surg 46(3):248–254, 2019), as such researchers and aestheticians have focused on characterising the ideal lips mathematically to help guide clinicians. This narrative review will summarise the available evidence in the literature pertaining to the ideal lips, taking into account age, ethnicity and gender differences.
Level of Evidence III
This journal requires that authors assign a level of evidence to each article. For a full description of these Evidence-Based Medicine ratings, please refer to the Table of Contents or the online Instructions to Authors www.springer.com/00266.
Access options
Buy single article
Instant access to the full article PDF.
US$ 39.95
Tax calculation will be finalised during checkout.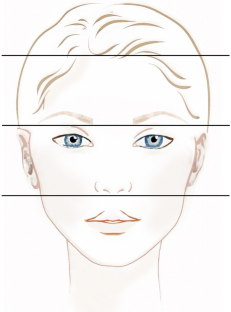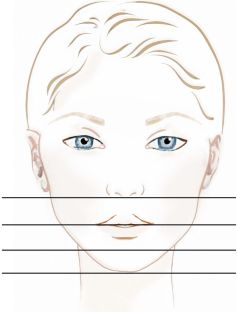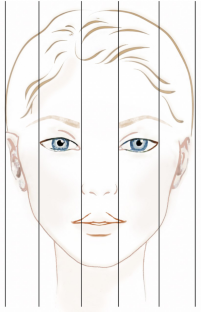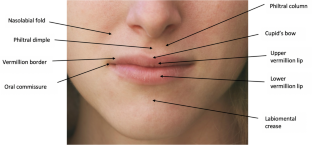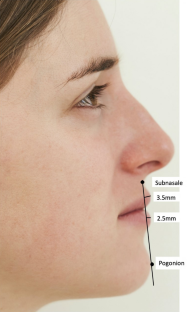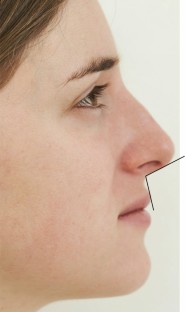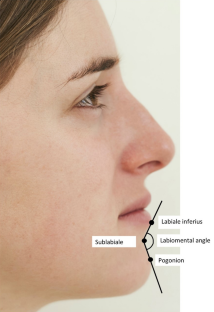 References
1.

Linkov G, Wick E, Kallogjeri D, Chen CL, Branham GH (2019) Perception of upper lip augmentation utilizing simulated photography. Arch Plast Surg 46(3):248–254

2.

Pallett PM, Link S, Lee K (2010) New, "Golden" ratios for facial beauty. Visi Res 50(2):149

3.

Enquist M, Arak A (1994) Symmetry, beauty and evolution. Nature 372(6502):169–172

4.

Kar M, Muluk NB, Bafaqeeh SA, Cingi C (2018) Is it possible to define the ideal lips? Acta Otorhinolaryngol Ital. 38(1):67–72

5.

Sim RS, Smith JD, Chan AS (2000) Comparison of the aesthetic facial proportions of southern Chinese and white women. Arch Facial Plast Surg 2(2):113–120

6.

Farkas LG, Hreczko TA, Kolar JC, Munro IR (1985) Vertical and horizontal proportions of the face in young adult North American Caucasians: revision of neoclassical canons. Plast Reconstr Surg. 75(3):328–338

7.

Young P (2019) Assessment of ideal dimensions of the ears, nose, and lip in the circles of prominence theory on facial beauty. JAMA Facial Plast Surg 21(3):199–205

8.

Luthra A (2015) Shaping lips with fillers. J Cutan Aesthet Surg 8(3):139–142

9.

Popenko NA, Tripathi PB, Devcic Z, Karimi K, Osann K, Wong BJF (2017) A Quantitative approach to determining the ideal female lip aesthetic and its effect on facial attractiveness. JAMA Facial Plast Surg 19(4):261–267

10.

Burusapat C, Lekdaeng P (2019) What Is the most beautiful facial proportion in the 21st century? comparative study among Miss Universe, Miss Universe Thailand, Neoclassical Canons, and Facial Golden Ratios. Plast Reconstr Surg Glob Open 7(2): e2044. https://doi.org/10.1097/GOX.0000000000002044

11.

Shen H, Chau DK, Su J, Zeng LL, Jiang W, He J, Fan J, Hu D (2016) Brain responses to facial attractiveness induced by facial proportions: evidence from an fMRI study. Sci Rep. 25(6):35905. https://doi.org/10.1038/srep35905

12.

Bueller H (2018) Ideal facial relationships and goals. Facial Plast Surg. 34(5):458–465

13.

Powell N, Humphreys B (1984) Proportions of the aesthetic face. Thieme-Stratton, Germany, p 104

14.

Wong WW, Davis DG, Camp MC, Gupta SC (2010) J Plast Reconstr Aesthet Surg. 63(12):2032–2039

15.

Heidekrueger PI, Szpalski C, Weichman K, Juran S, Ng R, Claussen C, et al. Lip Attractiveness: A Cross-Cultural Analysis. Aesthet Surg J. 2017 01;37(7):828–836.

16.

Nomura M, Motegi E, Hatch JP, Gakunga PT, Ng'ang'a PM, Rugh JD, et al (2009) Esthetic preferences of European American, Hispanic American, Japanese, and African judges for soft-tissue profiles. Am J Orthod Dentofacial Orthop 135(4 Suppl):S87–95.

17.

Hoefflin SM (2006) The definition of facial beauty. In: Panfilov DE (ed) Aesthetic surgery of the facial mosaic. Springer, Berlin, Heidelberg, pp 43–51

18.

Zankl A, Eberle L, Molinari L, Schinzel A (2002) Growth charts for nose length, nasal protrusion, and philtrum length from birth to 97 years. Am J Med Genet. 111(4):388–391

19.

Harris R, Nagarkar P, Amirlak B (2016) Varied definitions of nasolabial angle: searching for consensus among rhinoplasty surgeons and an algorithm for selecting the ideal method. Plast Reconstr Surg Glob Open 4(6):e752. https://doi.org/10.1097/GOX.0000000000000729

20.

Armijo BS, Brown M, Guyuron B (2012) Defining the ideal nasolabial angle. Plast Reconstr Surg 129(3):759–764

21.

Brown M, Guyuron B (2013) Redefining the ideal nasolabial angle: part 2. Expert analysis. Plast Reconstr Surg 132(2):221e-e225

22.

Rosen HM (1991) Aesthetic refinements in genioplasty: the role of the labiomental fold. Plast Reconstr Surg. 88(5):760–767

23.

Naini FB, Cobourne MT, Garagiola U, McDonald F, Wertheim D (2017) Mentolabial angle and aesthetics: a quantitative investigation of idealized and normative values. Maxillofac Plast Reconstr Surg 39(1):4. https://doi.org/10.1186/s40902-017-0102-8

24.

Czarnecki ST, Nanda RS, Currier GF (1993) Perceptions of a balanced facial profile. Am J Orthod Dentofacial Orthop. 104(2):180–187

25.

Maloney BP (1996) Cosmetic surgery of the lips. Facial Plast Surg. 12(3):265–278

26.

Farkas JP, Pessa JE, Hubbard B, Rohrich RJ (2013) The science and theory behind facial aging. Plast Reconstr Surg Glob Open 1(1):e8–e15. https://doi.org/10.1097/GOX.0b013e31828ed1da

27.

Iblher N, Kloepper J, Penna V, Bartholomae J-P, Stark GB (2008) Changes in the aging upper lip: a photomorphometric and MRI-based study (on a quest to find the right rejuvenation approach). J Plast Reconstr Aesthet Surg. 61(10):1170–1176

28.

Anic-Milosevic S, Mestrovic S, Prlić A, Slaj M (2010) Proportions in the upper lip-lower lip-chin area of the lower face as determined by photogrammetric method. J Craniomaxillofac Surg. 38(2):90–95

29.

Hier LA, Evans CA, BeGole EA, Giddon DB (1999) Comparison of preferences in lip position using computer animated imaging. Angle Orthod 69(3):231–238

30.

Sarnoff DS, Gotkin RH (2012) Six steps to the "perfect" lip. J Drugs Dermatol 11(9):1081–1088

31.

Kollipara R, Walker B, Sturgeon A (2017) Lip Measurements and Preferences in Asians and Hispanics: A Brief Review. J Clin Aesthet Dermatol. 10(11):19–21

32.

Rhee SC (2018) Differences between Caucasian and Asian attractive faces. Skin Res Technol 24(1):73–79

33.

Lemperle G, Anderson R, Knapp TR (2010) An index for quantitative assessment of lip augmentation. Aesthet Surg J 30(3):301–310

34.

Bisson M, Grobbelaar A (2004) The esthetic properties of lips: a comparison of models and nonmodels. Angle Orthod. 74(2):162–166

35.

Ding A, Zhang Y (2020) What is the perfect nose? Lesson learnt from the literature. RHINOL 3(3):25–30

36.

Ding A (2020) The ideal eyebrow: lessons learnt from the literature. Aesthetic Plast Surg. https://doi.org/10.1007/s00266-020-01920-x

37.

Heidekrueger PI, Juran S, Szpalski C, Larcher L, Ng R, Broer PN (2017) The current preferred female lip ratio. J Cranio-Maxillofac Surg 45(5):655–660

38.

Mommaerts MY, Moerenhout BAMML (2011) Ideal proportions in full face front view, contemporary versus antique. J Cranio-Maxillofac Surg 39(2):107–110.

39.

Langlois JH, Roggman LA (1990) Attractive faces are only average. Psychol Sci 1(2):115–121

40.

Rubenstein AJ, Kalakanis L, Langlois JH (1999) Infant preferences for attractive faces: a cognitive explanation. Dev Psychol 35(3):848–855

41.

Spiegel JH, Spiegel OL (2019) Lip lifting: not just fullness—everything you need to know about lifting and creating youthful, beautiful lips. Facial Plast Surg 35(2):129–133

42.

Sito G, Consolini L, Trévidic P (2019) Proposed guide to lip treatment in caucasian women using objective and measurable parameters. Aesthet Surg J 39(12):NP474– NP483

43.

Klein AW (2005) In search of the perfect lip: 2005. Dermatol Surg 31(11 Pt 2):1599–1603

44.

Penna V, Fricke A, Iblher N, Eisenhardt SU, Stark GB (2015) The attractive lip: a photomorphometric analysis. J Plast Reconstr Aesthet Surg 68(7):920–929

45.

Trévidic P, Sykes J, Criollo-Lamilla G (2015) Anatomy of the lower face and botulinum toxin injections. Plast Reconstr Surg 136(5 Suppl):84S-91S

46.

Agrawal KS, Bachhav M, Naik CS, Tanwar H, Sankhe SS (2016) Autologous fat transfer for esthetic contouring of face in posttraumatic nonfunctional maxillofacial deformities. Craniomaxillofac Trauma Reconstr 9(2):113–120

47.

Coleman SR (1997) Facial recontouring with lipostructure. Clin Plast Surg 24(2):347–367

48.

Coleman SR (2006) Facial augmentation with structural fat grafting. Clin Plast Surg 33(4):567–577

49.

Coleman SR (1995) Long-term survival of fat transplants: controlled demonstrations. Aesthetic Plast Surg 19(5):421–425

50.

Mojallal A, Foyatier J-L (2004) Historical review of the use of adipose tissue transfer in plastic and reconstructive surgery. Ann Chir Plast Esthet 49(5):419–425

51.

Sasson DC, Turin SY, Gosain AK (2020) Novel passage of dermis-fat graft for augmentation of vermilion deficiency following cleft lip repair. Cleft Palate Craniofac J 57(7):919–922

52.

Gatti JE (1999) Permanent lip augmentation with serial fat grafting. Ann Plast Surg 42(4):376–380

53.

To WC, Seeley BM, Castor SA, Papay FA (2002) One-year survival of AlloDerm allogenic dermal graft and fat autograft in lip augmentation. Aesthet Surg J 22(4):349–354

54.

Kaminagakura E, Rosa JA, Carvalho YR, Almeida JD (2013) Undesirable effect of cosmetic lip augmentation with autologous fat tissue. BMC Res Notes 5(6):79

55.

Ergün SS, Cek DI, Baloğlu H, Algün Z, Onay H (2001) Why is lip augmentation with autologous fat injection less effective in the vermilion border? Aesthetic Plast Surg 25(5):350–352

56.

Maas CS, Eriksson T, McCalmont T, Mabry D, Cooke D, Schindler R (1998) Evaluation of expanded polytetrafluoroethylene as a soft-tissue filling substance: an analysis of design-related implant behavior using the porcine skin model. Plast Reconstr Surg 101(5):1307–1314

57.

Hanke CW (2002) A new ePTFE soft tissue implant for natural-looking augmentation of lips and wrinkles. Dermatol Surg. 28(10):901–908

58.

Brody HJ (2001) Complications of expanded polytetrafluoroethylene (e-PTFE) facial implant. Dermatol Surg 27(9):792–794

59.

Cox SE (2005) Who is still using expanded polytetrafluoroethylene? Dermatol Surg 31(11 Pt 2):1613–1615

60.

Hubmer MG, Hoffmann C, Popper H, Scharnagl E (1999) Expanded polytetrafluoroethylene threads for lip augmentation induce foreign body granulomatous reaction. Plast Reconstr Surg 103(4):1277–1279

61.

Paddle A, Wordsworth M, Atherton D (2018) Silicone lip implant for augmentation in cleft lip. J Plast Reconstr Aesthet Surg 71(4):546–547

62.

Narins RS, Beer K (2006) Liquid injectable silicone: a review of its history, immunology, technical considerations, complications, and potential. Plast Reconstr Surg 118(3 Suppl):77S-84S

63.

Mercer N (2011) Re: a retrospective study on liquid injectable silicone for lip augmentation: long term results and patient satisfaction. Rony A. Moscona, Lucian Fodor. J Plast Reconstr Aesthet Surg (2010) 63, 1694–1698. J Plast Reconstr Aesthet Surg 64(6):831

64.

Raphael P, Harris R, Harris SW. Five-year Experience with Perma Facial Implant. Plast Reconstr Surg Glob Open. 2014;2(5):e153. Published 2014 Jun 6. https://doi.org/10.1097/GOX.0000000000000091

65.

Guida S, Mandel VD, Farnetani F, Manola CM, Rubino G, Ruzzu S et al (2017) Permanent implants for lip augmentation: results from a retrospective study and presentation of tips and tricks. J Plast Reconstr Aesthet Surg 70(5):699–704

66.

Segall L, Ellis DAF (2007) Therapeutic options for lip augmentation. Facial Plast Surg Clin North Am 15(4):485–490, vii.

67.

Obradovic B, Obradovic M (2015) Triple V–Y vermilion augmentation of the upper lip. J Craniofac Surg 26(8):e736–e738

68.

Jacono AA, Quatela VC (2004) Quantitative analysis of lip appearance after V–Y lip augmentation. Arch Facial Plast Surg 6(3):172–177. https://doi.org/10.1001/archfaci.6.3.172

69.

Samiian MR (1993) Lip augmentation for correction of thin lips. Plast Reconstr Surg 91(1):162–166

70.

Mutaf M (2006) V–Y in V–Y procedure: new technique for augmentation and protrusion of the upper lip. Ann Plast Surg 56(6):605–608

71.

Meyer R, Kesselring UK (1976) Aesthetic surgery in the perioral region. Aesthetic Plast Surg 1(1):61–69

72.

Moragas JSM, Vercruysse HJ, Mommaerts MY (2014) "Non-filling" procedures for lip augmentation: a systematic review of contemporary techniques and their outcomes. J Cranio-Maxillofac Surg 42(6):943–952

73.

Holden PK, Sufyan AS, Perkins SW (2011) Long-term analysis of surgical correction of the senile upper lip. Arch Facial Plast Surg 13(5):332–336

74.

Fanous N (1984) Correction of thin lips: "lip lift." Plast Reconstr Surg 74(1):33–41
Ethics declarations
Conflict of interest
The authors declare that they have no conflicts of interest to disclose.
Ethical Approval
This article does not contain any studies with human participants or animals performed by any of the authors.
Informed Consent
For this type of study informed consent is not required.
Additional information
Publisher's Note
Springer Nature remains neutral with regard to jurisdictional claims in published maps and institutional affiliations.
About this article
Cite this article
Ding, A. The Ideal Lips: Lessons Learnt from the Literature. Aesth Plast Surg (2021). https://doi.org/10.1007/s00266-021-02190-x
Received:

Accepted:

Published:
Keywords
Lips

Lip augmentation

Lip rejuvenation

Aesthetics