Abstract
Background
Cosmetic surgery tourism is an ever-growing industry. Despite its associated risks, an increasing number of patients are presenting to NHS services with resulting complications. This study aims to evaluate the current presentation patterns for complications in cosmetic surgery tourism, and the financial burden to the NHS reported by a single UK level one trauma centre in Birmingham, UK.
Methods
From 2015 to 2020, all patients presenting to the department of plastic surgery with complications of cosmetic surgery performed outside of the UK were included. Data were collected for patients' characteristics including demographics, performed procedures, complications and treatment. A cost analysis was performed for each patient using published "National Schedule of NHS Costs."
Results
A total of 26 patients presented to our hospital within the study period. All patients were female, with the mean age being 35.1 years (range 22–55years). A total of 32 cosmetic procedures were undertaken, with the majority performed in Turkey (n = 14). Abdominoplasty was the most common procedure, followed by gluteal enhancement surgery. The total financial cost to the NHS from all cosmetic surgery-related complications was £152,946, with an average cost per patient of £5,882.54 (range £362–£26,585).
Conclusion
Patients seek out medical tourism for multiple reasons including cost savings, shorter waiting times and surgical expertise. The costs displayed should predominantly be viewed as a reflection of the detrimental effect these complications can have on patients' lives. Global governing bodies should focus efforts on educating patients and raising awareness on this ever-prevalent issue.
Level of Evidence IV
This journal requires that authors assign a level of evidence to each article. For a full description of these Evidence-Based Medicine ratings, please refer to the Table of Contents or the online Instructions to Authors www.springer.com/00266.
Access options
Buy single article
Instant access to the full article PDF.
US$ 39.95
Tax calculation will be finalised during checkout.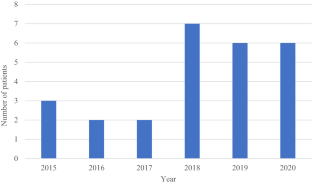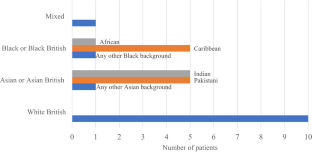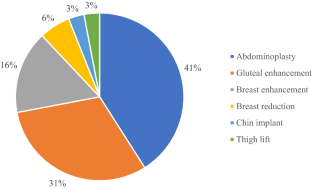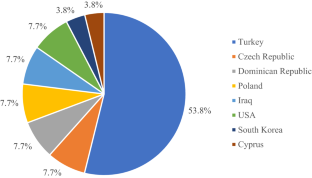 References
1.

Horowitz MD, Rosensweig JA, Jones CA (2007) Medical tourism: globalization of the healthcare marketplace. MedGenMed 9:33

2.

Pereira RT, Malone CM, Flaherty GT (2018) Aesthetic journeys: a review of cosmetic surgery tourism. J Travel Med. https://doi.org/10.1093/jtm/tay042

3.

Turner L (2010) "Medical tourism" and the global marketplace in health services: U.S. patients, international hospitals, and the search for affordable health care. Int J Health Serv 40:443–467. https://doi.org/10.2190/HS.40.3.d

4.

Birch J, Caulfield R, Ramakrishnan V (2007) The complications of "cosmetic tourism" - an avoidable burden on the NHS. J Plast Reconstr Aesthet Surg 60:1075–1077. https://doi.org/10.1016/j.bjps.2007.03.030

5.

Nassab R, Hamnett N, Nelson K et al (2010) Cosmetic tourism: public opinion and analysis of information and content available on the internet. Aesthet Surg J 30:465–469. https://doi.org/10.1177/1090820X10374104

6.

Miyagi K, Auberson D, Patel AJ, Malata CM (2012) The unwritten price of cosmetic tourism: an observational study and cost analysis. J Plast Reconstr Aesthet Surg 65:22–28. https://doi.org/10.1016/j.bjps.2011.07.027

7.

Klein HJ, Simic D, Fuchs N et al (2017) Complications after cosmetic surgery tourism. Aesthet Surg J 37:474–482. https://doi.org/10.1093/asj/sjw198

8.

Thacoor A, van den Bosch P, Akhavani MA (2019) Surgical management of cosmetic surgery tourism-related complications: current trends and cost analysis study of the financial impact on the UK National Health Service (NHS). Aesthet Surg J 39:786–791. https://doi.org/10.1093/asj/sjy338

9.

Asher CM, Fleet M, Jivraj B, Bystrzonowski N (2020) Cosmetic tourism: a costly filler within the national health service budget or a missed financial opportunity? a local cost analysis and examination of the literature. Aesth Plast Surg 44:586–594. https://doi.org/10.1007/s00266-019-01571-7

10.

Jeevan R, Birch J, Armstrong AP (2011) Travelling abroad for aesthetic surgery: informing healthcare practitioners and providers while improving patient safety. J Plast, Reconstr Aesthe Surg 64:143–147. https://doi.org/10.1016/j.bjps.2010.04.022

11.

National Cost Collection for the NHS | NHS Improvement. https://improvement.nhs.uk/resources/national-cost-collection/#ncc1819. Accessed 4 Aug 2020

12.

Melendez MM, Alizadeh K (2011) Complications from international surgery tourism. Aesthet Surg J 31:694–697. https://doi.org/10.1177/1090820X11415977

13.

York D (2008) Medical tourism: the trend toward outsourcing medical procedures to foreign countries. J Contin Educ Health Prof 28:99–102. https://doi.org/10.1002/chp.165

14.

Adabi K, Stern CS, Weichman KE et al (2017) Population health implications of medical tourism. Plast Reconstr Surg 140:66–74. https://doi.org/10.1097/PRS.0000000000003459

15.

Russell J, Swinglehurst D, Greenhalgh T (2014) 'Cosmetic boob jobs' or evidence-based breast surgery: an interpretive policy analysis of the rationing of 'low value' treatments in the English National Health Service. BMC Health Serv Res. https://doi.org/10.1186/1472-6963-14-413

16.

Farid M, Nikkhah D, Little M et al (2019) Complications of cosmetic surgery abroad - cost analysis and patient perception. Plast Reconstr Surg Glob Open 7:e2281. https://doi.org/10.1097/GOX.0000000000002281

17.

The Aesthetic Society (2019) Aesthetic Plastic Surgery National Databank Statistics 2019. https://www.surgery.org/media/statistics. Accessed 10 Jul 2020

18.

Prendergast TI, Ong'uti SK, Ortega G et al (2011) Differential trends in racial preferences for cosmetic surgery procedures. Am Surg 77:1081–1085

19.

Ross K, Moscoso A, Bayer L et al (2018) Plastic surgery complications from medical tourism treated in a US academic medical center. Plast Reconstr Surg. https://doi.org/10.1097/PRS.0000000000004214

20.

Livingston R, Berlund P, Eccles-Smith J, Sawhney R (2015) The real cost of "cosmetic tourism" cost analysis study of "cosmetic tourism" complications presenting to a public hospital. Eplasty 15:34

21.

Venditto C, Gallagher M, Hettinger P et al (2020) Complications of cosmetic surgery tourism: Case series and cost analysis. Aesthet Surg J. https://doi.org/10.1093/asj/sjaa092

22.

Singh M, Dugdale CM, Solomon IH et al (2016) Rapid-growing mycobacteria infections in medical tourists: Our experience and literature review. Aesthet Surg J 36:246–253. https://doi.org/10.1093/asj/sjw047

23.

Nahai F (2009) Minimizing risk in aesthetic surgery. Clin Risk. https://doi.org/10.1258/cr.2009.090048

24.

ISAPS Safety Considerations | International Plastic Surgery. In: ISAPS. https://www.isaps.org/medical-travel-guide/safety-considerations/. Accessed 13 Jul 2020

25.

Think Over Before You Make Over | BAPRAS. http://www.bapras.org.uk/public/think-over-before-you-make-over. Accessed 10 Jul 2020

26.

BREASTXIT: A CLEAN CUT FOR THE AESTHETIC SECTOR | The British Association of Aesthetic Plastic Surgeons. https://baaps.org.uk/media/press_releases/1424/breastxit_a_clean_cut_for_the_aesthetic_sector. Accessed 10 Jul 2020
Ethics declarations
Conflict of interest
The authors declare that they have no conflict of interest.
Human and Animal participants
This article does not contain any studies with human participants or animals performed by any of the authors.
Informed Consent
For this type of study informed consent is not required.
Additional information
Publisher's Note
Springer Nature remains neutral with regard to jurisdictional claims in published maps and institutional affiliations.
About this article
Cite this article
Henry, N., Abed, H. & Warner, R. The Ever-Present Costs of Cosmetic Surgery Tourism: A 5-Year Observational Study. Aesth Plast Surg (2021). https://doi.org/10.1007/s00266-021-02183-w
Received:

Accepted:

Published:
Keywords
Aesthetic surgery

Cosmetic surgery tourism

Complications

Cost analysis

Patient safety

Patient education