Abstract
Background
A new technique in plastic surgery termed percutaneous radiofrequency dermaplasty (PRD) is described. Customized radiofrequency energy is applied via the percutaneous route to produce skin tightening and fascia contraction at body temperature, avoiding thermal injury. We combine PRD with lipoplasty and call this combined procedure dermaplasty-assisted lipoplasty (DAL). The purpose of this study was to review both the safety and efficacy of DAL.
Methods
We developed the required novel device and technique to perform DAL and then performed a clinical trial including Type I and Type II lipodystrophy female patients undergoing a primary liposuction of the circumferential trunk. The trial comprised two phases. In Phase I, 51 patients were included in a prospective, comparative, controlled trial and divided into two groups. In Group 1, 29 patients underwent DAL, and in Group 2, 22 patients underwent a standard suction-assisted lipectomy (SAL) alone. In Phase II, 84 patients underwent DAL, including 9 cases initially scheduled for a mini-abdominoplasty.
Results
Phase I: We found better aesthetic results with DAL (93.1%) than with SAL alone (72.7%) [p < .05]. Postoperative correction of flaccid skin was superior with DAL (93.1%) than with SAL alone (36.4%) [p < .01]. Phase II: DAL achieved good-to-excellent aesthetic results in 94% of the cases.
Conclusions
DAL was found to be a reliable and safe treatment for fat removal with concomitant skin and fascia tightening but without compromising the viability of the overlying skin.
Level of Evidence IV
This journal requires that authors assign a level of evidence to each article. For a full description of these Evidence-Based Medicine ratings, please refer to the Table of Contents or the online Instructions to Authors www.springer.com/00266.
Access options
Buy single article
Instant access to the full article PDF.
US$ 39.95
Tax calculation will be finalised during checkout.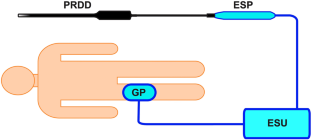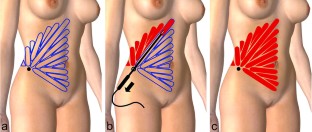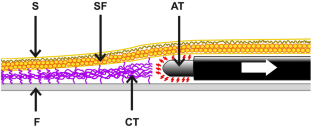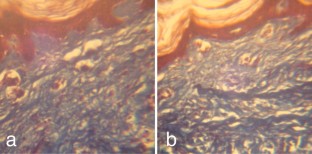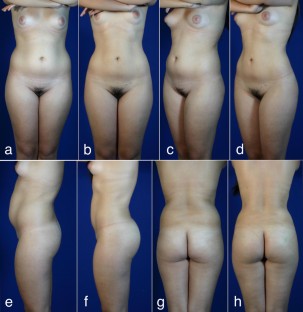 References
1.

Illouz YG (1983) Body contouring by lipolysis: a 5-year experience with over 3000 cases. Plast Reconstr Surg 72:591–597

2.

Klein JA (1993) Tumescent technique for local anesthesia improves safety in large-volume liposuction. Plast Reconstr Surg 92:1085–1098

3.

Fodor PB (1995) Wetting solutions in aspirative lipoplasty: a plea for safety in liposuction. Aesth Plast Surg 19:379–380

4.

Fodor PB, Vogt PA (1999) Power-assisted lipoplasty (PAL): a clinical pilot study comparing PAL to traditional lipoplasty (TL). Aesth Plast Surg 23:379–385

5.

Tabbal GN, Ahmad J, Lista F, Rohrich RJ (2013) Advances in liposuction: five key principles with emphasis on patient safety and outcomes. Plast Reconstr Surg Glob Open 1:e75

6.

Zocchi ML (1992) Ultrasonic liposculpturing. Aesth Plast Surg 16:287–298

7.

Zocchi ML (1996) Ultrasonic assisted lipoplasty: technical refinements and clinical evaluations. Clin Plast Surg 23:575–598

8.

Paul M, Mulholland RS (2009) A new approach for adipose tissue treatment and body contouring using radiofrequency-assisted liposuction. Aesth Plast Surg 33:687–694

9.

Hurwitz D, Smith D (2012) Treatment of overweight patients by radiofrequency-assisted liposuction (RFAL) for aesthetic reshaping and skin tightening. Aesth Plast Surg 36:62–71

10.

Duncan DI (2013) Nonexcisional tissue tightening: creating skin surface area reduction during abdominal liposuction by adding radiofrequency heating. Aesthet Surg J 33:1154–1166

11.

Blugerman G, Schavelson D, Paul MD (2010) A safety and feasibility study of a novel radiofrequency-assisted liposuction technique. Plast Reconstr Surg 125:998–1006

12.

Paul M, Blugerman G, Kreindel M, Mulholland RS (2011) Three- dimensional radiofrequency tissue tightening: a proposed mechanism and applications for body contouring. Aesth Plast Surg 35:87–95

13.

Hoyos AE, Millard JA (2007) VASER-assisted high-definition liposculpture. Aesthet Surg J 27:594–604

14.

Zoccali G, Gino Orsini G, Scandura S, Cifone MG, Giuliani M (2012) Multifrequency ultrasound-assisted liposuction: 5 years of experience. Aesth Plast Surg 36:1052–1061

15.

Chia CT, Theodorou SJ (2012) 1000 consecutive cases of laser-assisted liposuction and suction-assisted lipectomy managed with local anesthesia. Aesth Plast Surg 36:795–802

16.

Blum CA, Sasser CGS, Kaplan JL (2013) Complications from laser-assisted liposuction performed by noncore practitioners. Aesth Plast Surg 37:869–875

17.

Levy AS, O'Sullivan G, Parizh D, Spector JA, Houng AP (2018) 363 full thickness burn injury following laser-assisted liposuction. J Burn Care Res 39:S152

18.

Theodorou SJ, Paresi RJ, Chia CT (2012) Radiofrequency-assisted liposuction device for body contouring: 97 patients under local anesthesia. Aesth Plast Surg 36:767–779

19.

Matarasso A, Levine SM (2013) Evidence-based medicine: liposuction. Plast Reconstr Surg 132:1697–1705

20.

Chia CT, Neinstein RM, Theodorou SJ (2017) Evidence-based medicine: liposuction. Plast Reconstr Surg 139:267e–274e

21.

Munro MG (2012) Fundamentals of electrosurgery Part I: Principles of radiofrequency energy for surgery. In: Feldman LS, Fuchshuber PR, Jones DB (eds) The SAGES manual on the fundamental use of surgical energy (FUSE). Springer, New York, pp 38–59

22.

Hernandez Zendejas G, Guerrerosantos J (1994) Percutaneous selective radio-frequency neuroablation in plastic surgery. Aesth Plast Surg 18:41–48

23.

Fulton JE, Barnes T (1998) Collagen shrinkage (selective dermaplasty) with the high-energy pulsed carbon dioxide laser. Dermatol Surg 24:37–41

24.

Ichimura K, Kikuchi H, Imayoshi S (2011) A new method of nasal dermoplasty (MW grafting method) in patients with large septal perforation. Laryngoscope 121:1715–1717

25.

Munro MG (2012) Fundamentals of electrosurgery Part I: principles of radiofrequency energy for surgery. In: Feldman LS, Fuchshuber PR, Jones DB (eds) The SAGES manual on the fundamental use of surgical energy (FUSE). Springer, New York, pp 32–35

26.

Wall SH Jr (2010) SAFE circumferential liposuction with abdominoplasty. Clin Plast Surg 37:485–501

27.

Wall SH Jr, Lee MR (2016) Separation, aspiration, and fat equalization: SAFE liposuction concepts for comprehensive body contouring. Plast Reconstr Surg 138:1192–1201

28.

Stephan PJ, Dauwe P, Kenkel J (2018) Liposuction: A comprehensive review of techniques and safety. In: Neligan PC, Rubin JP (eds) Plastic surgery. Elsevier, New York, pp 546–549

29.

Schafer ME, Hicok KC, Mills DC, Cohen SR, Chao JJ (2013) Acute adipocyte viability after third-generation ultrasound-assisted liposuction. Aesthet Surg J 33:698–704

30.

Fisher C, Grahovac TL, Schafer ME, Shippert RD, Marra KG, Rubin JP (2013) Comparison of harvest and processing techniques for fat grafting and adipose stem cell isolation. Plast Reconstr Surg 132:351–361

31.

Kirkham JC, Lee JH, Medina MA, McCormack MC, Randolph MA, Austen WG (2012) The impact of liposuction cannula size on adipocyte viability. Ann Plast Surg 69:479–481

32.

Bucky LP (2000) Microwave-assisted lipoplasty: a new treatment for body contouring. Aesthet Surg J 20:439–440

33.

Hazey JW (2012) Hands-on station: radiofrequency electrosurgery in gastrointestinal endoscopy. In: Feldman LS, Fuchshuber PR, Jones DB (eds) The SAGES manual on the fundamental use of surgical energy (FUSE). Springer, New York, pp 249–250

34.

Gentile RD (2018) Cool atmospheric plasma (J-plasma) and new options for facial contouring and skin rejuvenation of the heavy face and neck. Facial Plast Surg 34:66–74

35.

Lim KR, Cho JM, Yoon CM, Lee KC, Lee SY, Ju MH (2017) Correlation between the time elapsed after liposuction and the risk of fat embolism: an animal model. Arch Plast Surg 45:14–22

36.

Cantu CA, Pavlisko EN (2018) Liposuction-induced fat embolism syndrome. Arch Pathol Lab Med 142:871–875

37.

ECRI (1994) Fatal gas embolism caused by over-pressurization during laparoscopic use of argon enhanced coagulation. Health Devices 23:257–259

38.

Veyckemans F, Michel I (1996) Venous gas embolism from an argon coagulator. Anesthesiology 85:443–444

39.

Ikegami T, Shimada M, Imura S, Nakamura T, Kawahito S, Morine Y, Kanemura H, Hanaoka J (2009) Argon gas embolism in the application of laparoscopic microwave coagulation therapy. J Hepatobiliary Pancreat Surg 16:394–398
Ethics declarations
Conflict of interest
The authors declare that they have no conflict of interest to disclose.
Ethical Approval
All procedures performed in this study were in accordance with the ethical standards of the Investigational Review Board of Jalisco Institute for Reconstructive Plastic Surgery and national research committee and with the 1964 Helsinki Declaration and its later amendments or comparable ethical standards.
Informed Consent
Informed consent was obtained from all patients before being enrolled in the study.
Additional information
Publisher's Note
Springer Nature remains neutral with regard to jurisdictional claims in published maps and institutional affiliations.
About this article
Cite this article
Hernandez Zendejas, G., Reavie, D.W., Azabache, R. et al. Lipoplasty Combined with Percutaneous Radiofrequency Dermaplasty: A New Strategy for Body Contouring. Aesth Plast Surg 44, 455–463 (2020). https://doi.org/10.1007/s00266-019-01419-0
Received:

Accepted:

Published:

Issue Date:
Keywords
Liposuction

Lipoplasty

Body contouring

Mini-abdominoplasty

Skin tightening

Dermaplasty