Abstract
Objective
To describe a new technique to achieve a fit-look in lipoabdominoplasty patients through liposculpture and rectus abdominis fat transfer (RAFT).
Methods
Patients with a body mass index under 26 and of both genders scheduled for abdominoplasty or body lift were selected for this procedure. Fat was transferred directly to the rectus abdominis muscle after flap elevation during lipoabdominoplasty.
Results
A total of 26 patients were operated on with this technique. No complications attributable to the fat grafting were noticed. All patients had a high satisfaction level with the procedure. Demonstrative cases are shown.
Discussion
The RAFT technique is a useful and effective technique to improve results in standard lipoabdominoplasty. Its main limitation is the adequate selection of the patient. The RAFT technique can be incorporated easily to common day practice.
Level of Evidence IV
This journal requires that authors assign a level of evidence to each article. For a full description of these Evidence-Based Medicine ratings, please refer to the Table of Contents or the online Instructions to Authors www.springer.com/00266.
Access options
Buy single article
Instant access to the full article PDF.
US$ 39.95
Tax calculation will be finalised during checkout.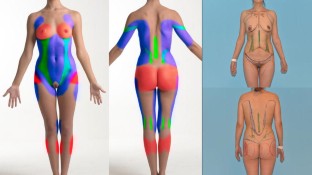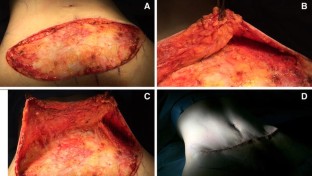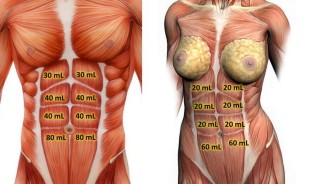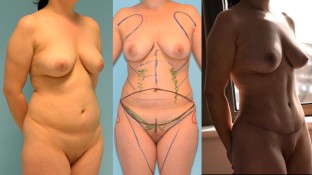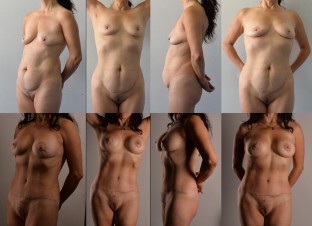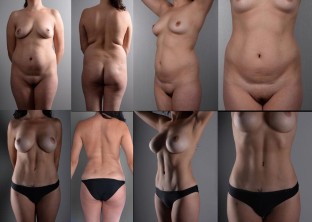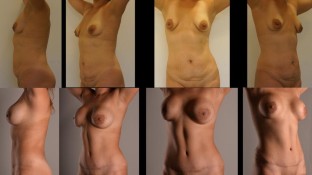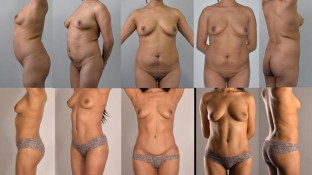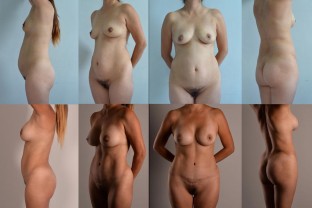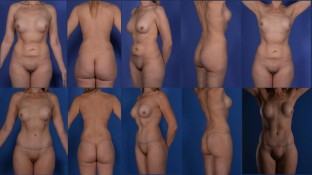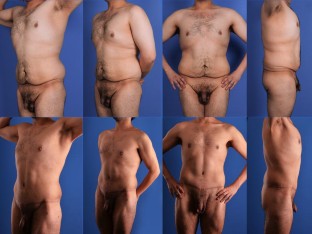 References
1.

ISAPS Global Statistics. https://www.isaps.org/news/isaps-global-statistics. Acceseed April 2017

2.

Heidekrueger PI, Juran S, Patel A, Tanna N, Broer PN (2016) Plastic surgery statistics in the US: evidence and implications. Aesthet Plast Surg 40(2):293–300

3.

Lockwood T (1995) High-lateral-tension abdominoplasty with superficial fascial system suspension. Plast Reconstr Surg 96(3):603–615

4.

Baroudi R, Ferreira A (1998) Seroma: how to avoid it and how to treat it. Aesthet Surg J 18:439

5.

Pollock H, Pollock T (2000) Progressive tension sutures: a technique to reduce local complications in abdominoplasty. Plast Reconstr Surg 105:2583

6.

Saldanha OR, De Souza Pinto EB, Mattos WN Jr, Pazetti CE, Lopes Bello EM, Rojas Y, dos Santos MR, de Carvalho AC, Filho OR (2003) Lipoabdominoplasty with selective and safe undermining. Aesthet Plast Surg 27(4):322–327

7.

Richter DF, Stoff A (2014) Circumferential body contouring: the lower body lift. Clin Plast Surg 41(4):775–788

8.

Richter DF, Stoff A (2011) The scarpa lift–a novel technique for minimal invasive medial thigh lifts. Obes Surg 21(12):1975–1980

9.

Richter DF, Stoff A, Velasco-Laguardia FJ, Reichenberger MA (2008) Circumferential lower truncal dermatolipectomy. Clin Plast Surg 35(1):53–71 (discussion 93)

10.

Mentz HA 3rd, Gilliland MD, Patronella CK (1993) Abdominal etching: differential liposuction to detail abdominal musculature. Aesthet Plast Surg 17(4):287–290

11.

Mentz HA, Ruiz-Razura A, Newall G, Patronella CK, Miniel LA (2007) Pectoral etching: a method for augmentation, delineation, and contouring the thoracic musculature in men. Plast Reconstr Surg 120(7):2051–2055

12.

Hoyos AE, Perez ME, Castillo L (2013) Dynamic definition mini-lipoabdominoplasty combining multilayer liposculpture, fat grafting, and muscular plication. Aesthet Surg J. 33(4):545–560

13.

Hoyos A, Perez M (2012) Arm dynamic definition by liposculpture and fat grafting. Aesthet Surg J. 32(8):974–987

14.

Hoyos A, Perez M (2012) Dynamic-definition male pectoral reshaping and enhancement in slim, athletic, obese, and gynecomastic patients through selective fat removal and grafting. Aesthet Plast Surg 36(5):1066–1077

15.

Hoyos AE, Millard JA (2007) VASER-assisted high-definition liposculpture. Aesthet Surg J. 27(6):594–604

16.

Mendieta CG (2006) Classification system for gluteal evaluation. Clin Plast Surg 33(3):333–346

17.

Mendieta CG (2006) Intramuscular gluteal augmentation technique. Clin Plast Surg 33(3):423–434

18.

Mendieta CG (2007) Gluteal reshaping. Aesthet Surg J. 27(6):641–655

19.

Khouri R, Del Vecchio D (2009) Breast reconstruction and augmentation using pre-expansion and autologous fat transplantation. Clin Plast Surg 36(2):269–280

20.

Nagy Michael W, Vanek Paul F Jr (2012) A multicenter prospective, randomized, single-blind, controlled clinical trial comparing VASER-assisted lipoplasty and suction-assisted lipoplasty. Plast Reconstr Surg 129(4):681e–689e

21.

Andrades P, Prado A, Danilla S, Guerra C, Benitez S, Sepulveda S, Sciarraffia C, De Carolis V (2007) Progressive tension sutures in the prevention of postabdominoplasty seroma: a prospective, randomized, double-blind clinical trial. Plast Reconstr Surg 120(4):935–946 (discussion 947–51)
Acknowledgements
I want to thank my research fellow, resident and future plastic surgeon Dra. Ekaterina Troncoso, through endless conversations about how to improve the results, this idea sprout and was later developed.
Ethics declarations
Conflicts of interest
The authors declare that they have no conflicts of interest to disclose.
Electronic supplementary material
Below is the link to the electronic supplementary material.
Supplementary material 1 (MP4 136349 kb)
About this article
Cite this article
Danilla, S. Rectus Abdominis Fat Transfer (RAFT) in Lipoabdominoplasty: A New Technique to Achieve Fitness Body Contour in Patients that Require Tummy Tuck. Aesth Plast Surg 41, 1389–1399 (2017). https://doi.org/10.1007/s00266-017-0909-9
Received:

Accepted:

Published:

Issue Date:
Keywords
Fit

Fat transfer

Lipoabdominoplasty

High definition

Tummy tuck

Six-pack

Rectus abdominis

Fitness

Liposuction

Liposculpture