Abstract
Purpose
As Botox®/filler use has increased in recent years, a growing number of nonaesthetic health professionals have emerged to perform these procedures. Since studies have shown that patients identify training as the most important factor in considering these procedures, this study seeks to summarize the perspective of plastic surgeons regarding these paradigm shifts.
Methods
In the summer of 2013, an eight-question survey was sent to members of ISAPS, ASAPS, and ASPS (approximately 26,113 plastic surgeons globally). Two questions assessed practice location and membership affiliation and six questions assessed various healthcare practitioners' capability to administer Botox, fillers, and vaccines (control). Healthcare practitioners included plastic surgeons and dermatologists, gynecologists, dentists, nurses in plastic surgery and dermatology, or nurses in other fields.
Results
On three e-mail notifications, 14,184 plastic surgeons opened the survey and 882 responded: 36.6 % from North America, 29.1 % from Europe, 12.9 % from South America, 10.1 % from Asia, 4.5 % from the Middle East, 3.4 % from Australia, 1.9 % from Africa, and 1.6 % from Central America. Seventy-seven percent believed nurses were not as capable as plastic surgeons in administering Botox; 81 % felt the same for fillers. Conversely, 84 % agreed that nurses were as capable as plastic surgeons in administering vaccines. Plastic surgeons ranked nurses in other fields (48 %) as most capable in administering vaccines, then plastic surgeons (42 %), nurses of plastic surgeons (9 %), gynecologists (1 %), and dentists (<1 %). When asked about Botox/fillers, responders ranked plastic surgeons (98 %) most capable, then nurses in plastic surgery (2 %), gynecologists (<1 %), dentists (<1 %), and nurses in other fields (<1 %). When asked to rank according to patient perception, the order remained the same.
Conclusion
Based on responses from over 880 plastic surgeons from around the world, plastic surgeons consider themselves and dermatologists the most capable injectors. However, they still believe nurses in other fields to be the most capable of administering vaccines. This dichotomy may define the role of various practitioners in an increasingly more competitive injectable environment to improve patient satisfaction and outcomes. Given that the majority of growth in cosmetic injectables is being driven by providers other than plastic surgeons and dermatologists, further clarification on training requirements and practice guidelines may be necessary to ensure a consistent, reproducible experience for the patient.
Level of Evidence V
This journal requires that authors assign a level of evidence to each article. For a full description of these Evidence-Based Medicine ratings, please refer to the Table of Contents or the online Instructions to Authors www.springer.com/00266.
Access options
Buy single article
Instant access to the full article PDF.
USD 39.95
Price excludes VAT (USA)
Tax calculation will be finalised during checkout.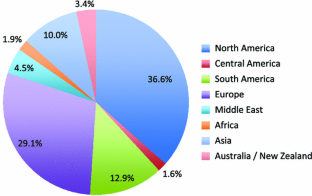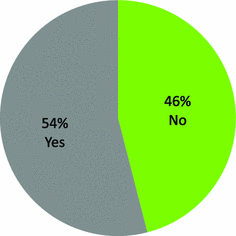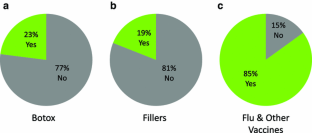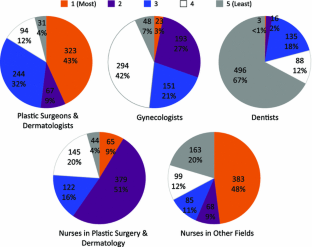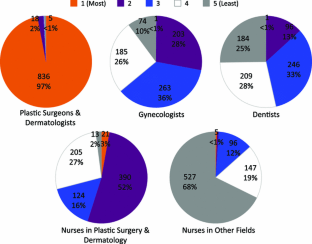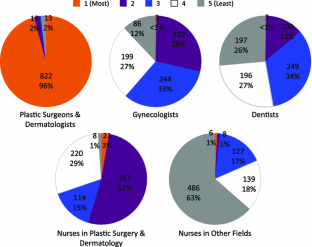 References
Kontis TC, Rivkin A (2009) The history of injectable facial fillers. Facial Plast Surg 25:67–72

Neuber F (1893) Fettransplantation. Chir Kongr Verhandl Dsch Gesselch Chir 22:66–68

Gersuny R (1900) Ueber eine subcutane prothese. Ztschr Heilkunde 6:199–204

Matton G, Anseeuw A, De Keyser F (1985) The history of injectable biomaterials and the biology of collagen. Aesthet Plast Surg 9:133–140

Klein AW, Elson ML (2000) The history of substances for soft tissue augmentation. Dermatol Surg 26:1096–1105

Conway H, Goulian D (1963) Experience with an injectable Silastic RTV as a subcutaneous prosthetic material. Plast Reconstr Surg 32:294–302

Knapp TR, Luck E, Daniels JR (1977) Behavior of solubilized collagen as a bioimplant. J Surg Res 23:96–105

Eppley BL, Dadvand B (2006) Injectable soft-tissue fillers: clinical overview. Plast Reconstr Surg 118:98e–106e

Lorenc ZP (2012) Techniques for the optimization of facial and nonfacial volumization with injectable poly-l-lactic acid. Aesthet Plast Surg 36(5):1222–1229

Sadick NS, Manhas-Bhutani S, Krueger N (2013) A novel approach to structural facial volume replacement. Aesthet Plast Surg 37(2):266–276

Carruthers A (2002) Botulinum toxin type A: history and current cosmetic use in the upper face. Dis Mon 48:299–322

Scott AB (1980) Botulinum toxin injection into extraocular muscles as an alternative to strabismus surgery. Ophthalmology 87:1044–1049

Carruthers JD, Carruthers JA (1992) Treatment of glabellar frown lines with C. Botulinum-A exotoxin. J Dermatol Surg Oncol 18:17–21

Carruthers A, Carruthers J (2005) Prospective, double-blind, randomized, parallel-group, dose-ranging study of botulinum toxin type A in men with glabellar rhytids. Dermatol Surg 31:1297–1303

Carruthers A, Carruthers J, Cohen J (2003) A prospective, double-blind, randomized, parallel-group, dose-ranging study of botulinum toxin type A in female subjects with horizontal forehead rhytides. Dermatol Surg 29:461–467

Harii K, Kawashima M (2008) A double-blind, randomized, placebo-controlled, two-dose comparative study of botulinum toxin type A for treating glabellar lines in Japanese subjects. Aesthet Plast Surg 32:724–730

Matarasso SL (2003) Comparison of botulinum toxin types A and B: a bilateral and double-blind randomized evaluation in the treatment of canthal rhytides. Dermatol Surg 29:7–13 discussion 13

Lowe NJ, Ascher B, Heckmann M, Kumar C, Fraczek S, Eadie N, Botox Facial Aesthetics Study Team (2005) Double-blind, randomized, placebo-controlled, dose-response study of the safety and efficacy of botulinum toxin type A in subjects with crow's feet. Dermatol Surg 31:257–262

Beer K, Yohn M, Closter J (2005) A double-blinded, placebo-controlled study of Botox for the treatment of subjects with chin rhytids. J Drugs Dermatol 4:417–422

American Society of Plastic Surgeons (2013) 2012 plastic surgery statistics report, pp 1–23. http://www.plasticsurgery.org/Documents/news-resources/statistics/2012-Plastic-Surgery-Statistics/full-plastic-surgery-statistics-report.pdf

Pham HH, Devers KJ, May JH, Berenson R (2004) Financial pressures spur physician entrepreneurialism. Health Aff (Millwood) 23:70–81

Daines SM, Williams EF (2013) Complications associated with injectable soft-tissue fillers: a 5-year retrospective review. JAMA Facial Plast Surg 15:226–231

Gadhia K, Walmsley AD (2009) Facial aesthetics: is botulinum toxin treatment effective and safe? A systematic review of randomised controlled trials. Br Dent J 207:E9 discussion 216–217

Lemperle G, Morhenn V, Charrier U (2003) Human histology and persistence of various injectable filler substances for soft tissue augmentation. Aesthet Plast Surg 27(5):354–366

American Academy of Physician Assistants (2011) Summary of state laws, regulations, and policies affecting physician assistant practice in the area of aesthetics/plastic surgery. AAPA advocacy and government relations. American Academy of Physician Assistants, Alexandria, VA, p 63

Soderlund K (2013) Massachusetts approves Botox policy for dentists. In: Judy Jakush (ed) ADA news, vol 44, no 7. American Dental Association, Chicago, IL

Weinkle S, Lupo M (2010) Attitudes, awareness, and usage of medical antiaging treatments: results of a patient survey. J Clin Aesthet Dermatol 3(9):30–33

Spear M (2010) What are the necessary practice competencies for two providers: dermal fillers and botulinum toxin type A injections? Plast Surg Nurs 30:226–246 quiz 247–228

Camp MC, Wong WW, Wong RY, Camp JS, Son AK, Gupta SC (2010) Who is providing aesthetic surgery? A detailed examination of the geographic distribution and training backgrounds of cosmetic practitioners in Southern California. Plast Reconstr Surg 125:1257–1262

Anyone can give Botox jabs in Sweden (2014) Report in the local, 2014. http://www.thelocal.se/20110525/33978. Accessed 15 April 2014

Review of the Regulation of Cosmetic Interventions, 2014. https://www.gov.uk/government/uploads/system/uploads/attachment_data/file/212859/Call-for-evidence-cosmetic-procedures.pdf. Accessed 11 April 2014

BBC News, new cosmetic rules 'are appalling', 2014. http://www.bbc.com/news/health-26151061. Accessed 11 April 2014

Daily Mail UK (2013) Beauticians and hairdressers to be banned from giving Botox jabs in bid to cut botched procedures, Mail Online, 30 March 2013. http://www.dailymail.co.uk/news/article-2301761/Beauticians-hairdressers-banned-giving-Botox-jabs-bid-cut-botched-procedures.html. Accessed 11 April 2014

Australasian Academy of Cosmetic Dermal Science (2014) Cosmetic medicine education for nurses and beauty therapists, frequently asked questions. http://www.aacds.com.au/faq/. Accessed 11 April 2014

EU New Cosmetic Law to Take Effect in July 2013. 2014. http://www.reach24h.com/en/component/k2/item/581-eu-new-cosmetic-law-to-take-effect-in-july-2013.html. Accessed 16 April 2014
Acknowledgments
We thank Ms. Catherine Foss, Executive Director, International Society Aesthetic Plastic Surgery, for gathering data and technical assistance, and Mr. Doug Wheeler, medical student, NYP/Weill Cornell Medical College, for procuring the international injectable regulations.
Conflict of interest
None of the authors have a financial interest with any product mentioned in the manuscript.
About this article
Cite this article
Small, K., Kelly, K.M. & Spinelli, H.M. Are Nurse Injectors the New Norm?. Aesth Plast Surg 38, 946–955 (2014). https://doi.org/10.1007/s00266-014-0367-6
Received:

Accepted:

Published:

Issue Date:

DOI: https://doi.org/10.1007/s00266-014-0367-6
Keywords
Injectable

Botox®

Dermal filler

Survey

Plastic surgeon perception

Patient perception