Abstract
Background
The shape of the calf is determined by the development of the soleus and gastrocnemius muscles, the length and orientation of the crural bones, and the distribution of subcutaneous fat. Some people have a naturally thin or underdeveloped calf that remains small despite exercise. Calf augmentation is indicated for cosmetic reasons or for reconstruction of a shrunken lower leg resulting from injury, illness, or congenital disability.
Methods
A total of 53 consecutive patients (40 women and 13 men) had surgery for calf augmentation between January 2004 and January 2007. The patients ranged in age from 25 to 51 years (mean, 29.5 years). All the patients included in the study requested calf augmentation for aesthetic purposes. Asymmetric-base silicone elastomer smooth-surface implants were used. Overall satisfaction after silicone calf augmentation was rated on a scale of 1 (poor), 2 (fair), 3 (good), 4 (very good), and 5 (excellent). All the patients had surgery by the same team of surgeons (L.H.P., A.S., B.N.). The evaluation was made at follow-up office consultations after 1 year. The total mean follow-up time was 4.4 years.
Results
In this study, 53 bilateral calf augmentations were performed, for a total of 106 procedures. The 125-ml implant was used in 37 bilateral cases, the 70-ml implant in 10 cases; and the 175-ml implant in 6 cases. In three cases, unilateral seroma formation needed to be drained by a partial skin incision opening. There were no cases of infection or hematoma. Hypertrophic scar was observed in four patients bilaterally. One patient requested removal of the implants, and the procedure was performed on an outpatient basis. There were no cases of compartment syndrome or deep vein thrombosis, and no pulmonary embolisms occurred. There were no cases of rotation or displacement of the implant. At 12 months, 73% of the patients rated their appearance after calf augmentation as "very good" to "excellent," and 19% responded that their appearance was "good." Only 8% of the patients thought their appearance was less than good. At this writing, the average follow-up time for this group of patients has been 3.4 years.
Conclusion
Calf augmentation by silicone-filled implants for cosmetic purposes appears to be effective, safe, and aesthetically pleasing, with minor side effects.
Access options
Buy single article
Instant access to the full article PDF.
USD 39.95
Price includes VAT (USA)
Tax calculation will be finalised during checkout.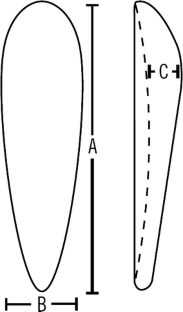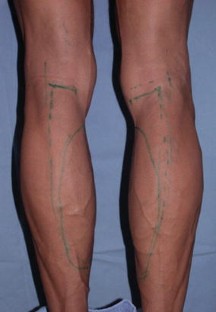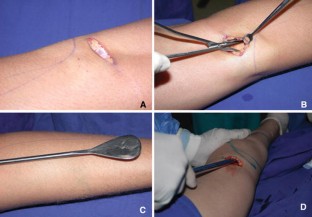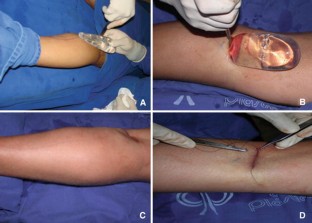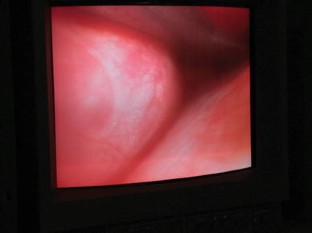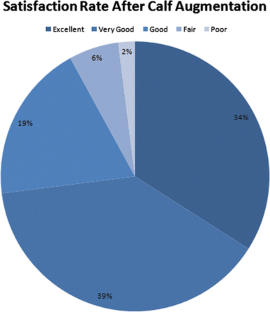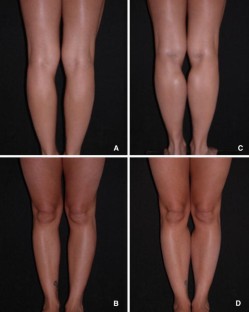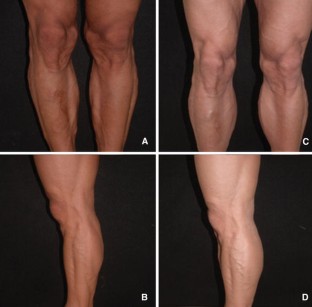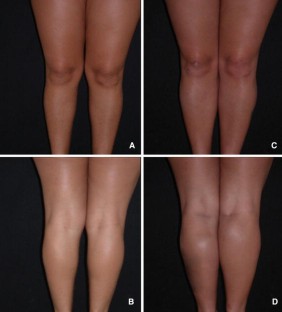 References
1.

Carlsen LN (1979) Calf augmentation—a preliminary report. Ann Plast Surg 2:508–510

2.

Gutstein RA (2006) Augmentation of the lower leg: a new combined calf-tibial implant. Plast Reconstr Surg 117:817–826 discussion 827

3.

Dini M, Innocenti A, Lorenzetti P (2002) Aesthetic calf augmentation with silicone implants. Aesthet Plast Surg 26:490–492

4.

Lemperle G, Kostka K (1993) Calf augmentation with new solid silicone implants. Aesthet Plast Surg 17:233–237

5.

Niechajev I (2005) Calf augmentation and restoration. Plast Reconstr Surg 116:295–305 discussion 306–307

6.

Howard PS (1991) Calf augmentation and correction of contour deformities. Clin Plast Surg 18:601–613

7.

Novack BH (1991) Alloplastic implants for men. Clin Plast Surg 18:829–855

8.

Pereira LH, Sterodimas A (2009) Composite body contouring. Aesthet Plast Surg 33:616–624

9.

Pereira LH, Sterodimas A (2009) Transaxillary breast augmentation: a prospective comparison of subglandular, subfascial, and submuscular implant insertion. Aesthet Plast Surg 33:752–759

10.

Citarella ER, Sterodimas A, Condé-Green A (2010) Endoscopically assisted limited-incision rhytidectomy: a 10-year prospective study. J Plast Reconstr Aesthet Surg 63(11):1842–1848

11.

Nicareta B, Pereira LH, Sterodimas A, Illouz YG (2011) Autologous gluteal lipograft. Aesthet Plast Surg 35(2):216–224

12.

Flores-Lima G, Eppley BL (2009) Body contouring with solid silicone implants. Aesthet Plast Surg 33:140–146

13.

Kon M, Baert CM, de Lange MY (1995) Thigh augmentation. Ann Plast Surg 35:519–521

14.

von Szalay L (1985) Calf augmentation: a new calf prosthesis. Plast Reconstr Surg 75:83–87

15.

Aiache AE (1991) Calf contour correction with implants. Clin Plast Surg 18:857–862

16.

Montellano L (1991) Calf augmentation. Ann Plast Surg 27:429–438

17.

Yang J, Shimek J, Salisbury M, Ersek RA (2010) The art of custom silicone implants for difficult deformities. Aesthet Surg J 30:720–724

18.

Datta G, Bellezza E, Obbialero FD, Boriani F (2008) Calf silicone implants: preventing and treating displacement. J Plast Reconstr Aesthet Surg 61:1391–1392

19.

Veber M Jr, Mojallal A (2010) Calf augmentation with autologous tissue injection. Plast Reconstr Surg 125:423–424 author reply 424–425

20.

Illouz YG (1988) Present results of fat injection. Aesthet Plast Surg 12:175–181

21.

Pereira LH, Sterodimas A (2008) Free fat transplantation for the aesthetic correction of mild pectus excavatum. Aesthet Plast Surg 32:393–396

22.

Haroldo Pereira L, Sterodimas A (2008) Aesthetic restoration of axillary contour deformity after lymph node dissection. J Plast Reconstr Aesthet Surg 61:231–232

23.

Pereira LH, Sterodimas A (2009) Macroscopic and microscopic proof of long-term survival of gluteal fat transplantation. Plast Reconstr Surg 123:162e–163e

24.

Sterodimas A, de Faria J, Correa WE, Pitanguy I (2009) Tissue engineering in plastic surgery: an up-to-date review of the current literature. Ann Plast Surg 62:97–103

25.

Sterodimas A, de Faria J, Nicaretta B, Pitanguy I (2010) Tissue engineering with adipose-derived stem cells (ADSCs): current and future applications. J Plast Reconstr Aesthet Surg 63(11):1886–1892

26.

Sterodimas A, de Faria J, Nicaretta B, Papadopoulos O, Papalambros E, Illouz YG (2010) Cell-assisted lipotransfer. Aesthet Surg J 30:78–81
Conflict of interest
The authors declare that they have no conflicts of interest to disclose.
About this article
Cite this article
Pereira, L.H., Nicaretta, B. & Sterodimas, A. Bilateral Calf Augmentation for Aesthetic Purposes. Aesth Plast Surg 36, 295–302 (2012). https://doi.org/10.1007/s00266-011-9799-4
Received:

Accepted:

Published:

Issue Date:
Keywords
Bilateral calf augmentation

Silicone-filled implants

Body contouring

Aesthetic calf enlargement