Abstract
Background
The physiopathogenesis of keloid scars is not well understood. This report aims to present the authors' experiences with facial keloids, to evaluate their treatment outcomes via a prospective study, and to identify risk factors involved in facial keloid recurrence.
Methods
Patients with facial keloids were treated with surgical excision followed by intra- and postoperative intralesional steroid injections at Kangbuk Samsung Hospital between July 2005 and June 2010. Of 15 keloids, 8 (53.3%) had previously been treated unsuccessfully at other hospitals. The follow-up period was 18 months, and therapeutic outcomes were evaluated based on recurrence or nonrecurrence.
Results
The study evaluated 17 facial keloids in 15 patients. The overall recurrence-free rate was 76.5% after a follow-up period of 18 months. The authors hypothesized that the recurrence of keloids on the face is associated with both previous treatment and anatomic location.
Conclusions
The authors' protocol resulted in successful outcomes for the treatment of facial keloids. Patients with a history of previous treatment and keloids in the perioral region should be monitored closely for signs of recurrence and managed cautiously during treatment.
Access options
Buy single article
Instant access to the full article PDF.
US$ 39.95
Tax calculation will be finalised during checkout.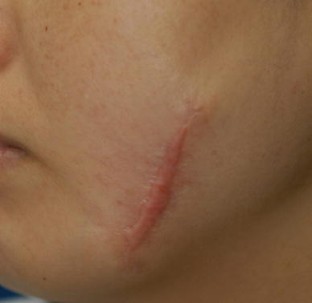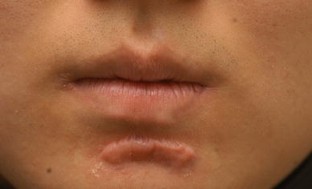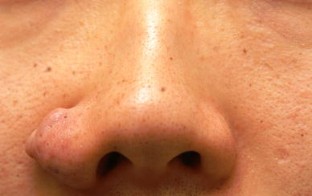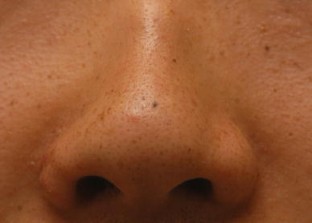 References
1.

Park TH, Seo SW, Kim JK, Chang CH (2011) Management of chest keloids. J Cardiothorac Surg 6:49

2.

Cosman B, Wolff M (1974) Bilateral earlobe keloids. Plast Reconstr Surg 53:540–543

3.

Niessen FB, Spauwen PH, Schalkwijk J, Kon M (1999) On the nature of hypertrophic scars and keloids: a review. Plast Reconstr Surg 104:1435–1458

4.

Dinh Q, Veness M, Richards S (2004) Role of adjuvant radiotherapy in recurrent earlobe keloids. Australas J Dermatol 45:162–166

5.

Arons JA (2008) The results of surgical excision and adjuvant irradiation for therapy-resistant keloids: a prospective clinical outcome study. Plast Reconstr Surg 121:685; author reply 685–686

6.

Ogawa R, Miyashita T, Hyakusoku H, Akaishi S, Kuribayashi S, Tateno A (2007) Postoperative radiation protocol for keloids and hypertrophic scars: statistical analysis of 370 sites followed for over 18 months. Ann Plast Surg 59:688–691

7.

Ogawa R, Yoshitatsu S, Yoshida K, Miyashita T (2009) Is radiation therapy for keloids acceptable? The risk of radiation-induced carcinogenesis. Plast Reconstr Surg 124:1196–1201

8.

Rosen DJ, Patel MK, Freeman K, Weiss PR (2007) A primary protocol for the management of ear keloids: results of excision combined with intraoperative and postoperative steroid injections. Plast Reconstr Surg 120:1395–1400

9.

Chrisostomidis C, Konofaos P, Chrisostomidis G, Vasilopoulou A, Dimitroulis D, Frangoulis M, Papadopoulos O (2008) Management of external ear keloids using form-pressure therapy. Clin Exp Dermatol 33:273–275
Acknowledgment
We thank Yun Joo Park, MD, and Ji Hae Park, MD, for their helpful assistance in the editing of our manuscript.
Conflict of interest
The authors declares that they have no conflicts of interest to disclose.
About this article
Cite this article
Park, T.H., Seo, S.W., Kim, JK. et al. Clinical Characteristics of Facial Keloids Treated With Surgical Excision Followed by Intra- and Postoperative Intralesional Steroid Injections. Aesth Plast Surg 36, 169–173 (2012). https://doi.org/10.1007/s00266-011-9781-1
Received:

Accepted:

Published:

Issue Date:
Keywords