Abstract
Background
A clear understanding of the anatomic location and the aesthetic traits of the umbilicus is essential for the plastic surgeon repositioning the umbilicus during an abdominoplasty. Currently no consensus exists regarding the ideal location for this unique aesthetic unit of the abdomen. To their interest, the authors noted that the intraoperative distance from the pubic symphysis to midumbilical stalk measured 15 cm for several consecutive patients. They believe the umbilicopubic distance is another clinically useful and reliable anatomic landmark for the plastic surgeon relocating the umbilicus during an abdominoplasty.
Methods
A retrospective chart review analysis was performed for 40 consecutive patients who underwent abdominoplasty or panniculectomy between July 2009 and May 2010 at the authors' institution. The intraoperative measurement of the umbilicopubic distance (pubic symphysis to midumbilical stalk) was available for 32 of these patients. The average umbilicopubic distance was calculated. Two separate graphs were generated to evaluate the relationship of the umbilicopubic distance to the patients' height and body mass index (BMI). The data were saved and analyzed using Microsoft Office Excel.
Results
In the study population, the average intraoperative umbilicopubic distance was found to be 15.05 cm. The results validate the mean umbilicopubic distance of 15.04 cm reported by Dubou and colleagues in 1978. For patients whose stature fell between 145 and 178 cm, the umbilicopubic distance was consistently 15 cm. A tendency toward a higher umbilicus was noted as the patients became taller. The BMI did not seem to influence the location of the umbilicus as measured intraoperatively.
Conclusion
Translocation of the umbilicus to 15 cm from the pubic symphysis in patients with a stature of 145–178 cm is another clinically useful, safe, and expeditious method for relocation of the umbilicus during an abdominoplasty.
Access options
Buy single article
Instant access to the full article PDF.
US$ 39.95
Tax calculation will be finalised during checkout.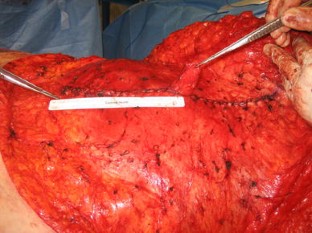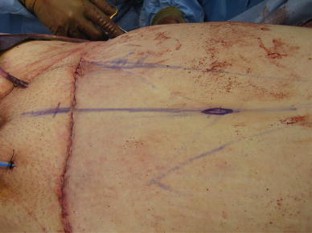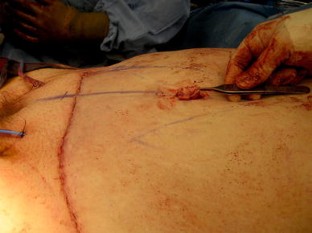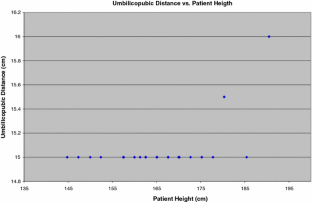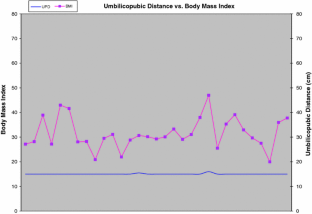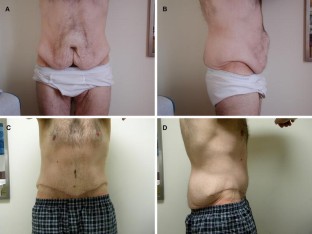 References
1.

Baroudi R (1975) Umbilicoplasty. Clin Plast Surg 2:431–438

2.

Choudhary S, Taams KO (1998) Umbilicosculpture: a concept revisited. Br J Plast Surg 51:538–541

3.

Vernon S (1957) Umbilical transplantation upward and abdominal contouring in lipectomy. Am J Surg 94:490–492

4.

Akbas H, Guneren E, Eroglu L, Uysal OA (2003) Natural looking umbilicus as an important part of abdominoplasty. Aesthet Plast Surg 27:139–142

5.

Craig SB, Faller MS, Puckett CL (2000) In search of the ideal female umbilicus. Plast Reconstr Surg 105:389–392

6.

Rozen SM, Redett R (2007) The two-dermal-flap umbilical transposition: a natural and aesthetic umbilicus after abdominoplasty. Plast Reconstr Surg 119:2255–2262

7.

Rohrich RJ, Sorokin ES, Brown SA, Gibby DL (2003) Is the umbilicus truly midline? Clinical and medicolegal implications. Plast Reconstr Surg 112:259–263

8.

Grant B (1965) Grant's method of anatomy. Williams and Wilkins, Baltimore

9.

Gray H (1977) Gray's anatomy of the human body. Grammercy Books, New York

10.

Hinderer UT (1975) The dermolipectomy approach for augmentation mammaplasty. Clin Plast Surg 2:359–369

11.

Dubou R, Ousternhout DK (1978) Placement of umbilicus in an abdominoplasty. Plast Reconstr Surg 61:291–293

12.

Abhyankar SV, Rajguru AG, Patil PA (2006) Anatomical location of the umbilicus: an Indian study. Plast Reconstr Surg 117:1153–1157

13.

American Society of Plastic Surgeons: 2010 report on the 2009 statistics. National Clearinghouse of Plastic Surgery Statistics. http://www.plasticsurgery.org/Documents/news-resources/statistics/2009-statistics/2009-US-cosmeticreconstructiveplasticsurgeryminimally-invasive-statistics.pdf

14.

Florentyna K (2010) Average height of a woman. http://www.buzzle.com/articles/average-height-of-a-woman.html. Accessed 12 Jan 2010

15.

Palande L (2010) Average American male height. http://www.buzzle.com/articles/average-american-male-height.html. Accessed 11 May 2010

16.

Baroudi R, Keppke EM, Netto FT (1974) Abdominoplasty. Plast Reconstr Surg 54:161–168

17.

Lee MJ, Mustoe TA (2002) Simplified technique for creating a youthful umbilicus in abdominoplasty. Plast Reconstr Surg 109:2136–2140

18.

Niranjan NS, Staiano JJ (2004) An anatomical method of re-siting the umbilicus. Plast Reconstr Surg 113:2194–2198

19.

Huger WE (1989) Wedge abdominoplasty: avoiding tissue slough. In: Levis JR Jr (ed) The art of aesthetic plastic surgery. Little, Brown, Boston

20.

Hoffman S (1989) A simple technique for locating the umbilicus in abdominoplasty. Plast Reonstr Surg 83:537–538

21.

Kurul S, Uzunismail A (1997) A simple technique to determine future location of the umbilicus in abdominoplasty. Plast Reconstr Surg 100:753–754

22.

Shoukas J, Christopoulos N, Kouris G, Polley JW (2009) Umbilical quest: a new technique for accurately identifying the new position of the umbilicus in abdominoplasty using a lockwood marker. Plast Reconstr Surg 123:120e–121e
Conflict of interest
The authors declare that they have no conflicts of interest to disclose.
About this article
Cite this article
Rodriguez-Feliz, J.R., Makhijani, S., Przybyla, A. et al. Intraoperative Assessment of the Umbilicopubic Distance: A Reliable Anatomic Landmark for Transposition of the Umbilicus. Aesth Plast Surg 36, 8–17 (2012). https://doi.org/10.1007/s00266-011-9748-2
Received:

Accepted:

Published:

Issue Date:
Keywords
Abdominoplasty

Umbilicopubic distance

Umbilicus transposition