Abstract
Background
Noninvasive procedures for facial rejuvenation are becoming an increasingly popular component of a comprehensive skin care regimen. Concurrently, many new treatment methods are now available to both the plastic surgeon and the aesthetician. Because these techniques have become an integral part of many cosmetic practices, this study aimed to assess the existing evidence-based literature as to their clinical efficacy; to provide an objective overview of some of the most popular noninvasive rejuvenation strategies such as dermaplaning, oxygen therapy, and light therapy; to discuss recent pertinent scientific evidence-based literature; and to provide treatment recommendations based on these findings.
Methods
A systematic review was performed in August 2009 using PubMed and the following keywords: "dermaplaning," "oxygen therapy," and "light therapy." All peer-reviewed articles then were screened independently by three plastic surgeons.
Results
The search identified 42 English-written, peer-reviewed manuscripts. The overall amount of scientific data supporting these methods was found to be scarce, anecdotal, and not well documented. Nevertheless, all three noninvasive therapies have become increasingly popular in the cosmetic market because many patients and physicians or surgeons report being pleased with their results.
Conclusion
Although the evidence supporting these nonsurgical methods is suboptimal, their uses continue to expand. As with any plastic surgery procedure, providing patients with realistic expectations is essential to achieving optimal outcomes and patient satisfaction. Therefore, critical investigation is warranted. In addition, these methods are most effective when included within a comprehensive skin care regimen consisting of sunscreen, vitamin therapy, and lifestyle modification.
Access options
Buy single article
Instant access to the full article PDF.
USD 39.95
Price includes VAT (USA)
Tax calculation will be finalised during checkout.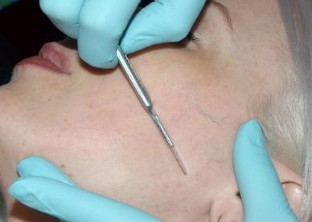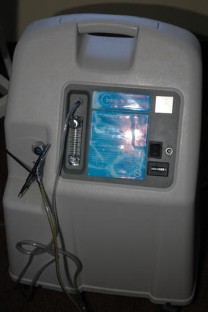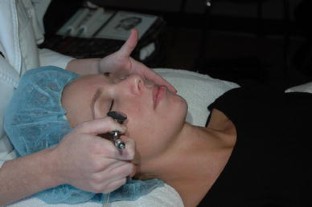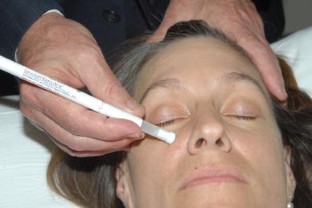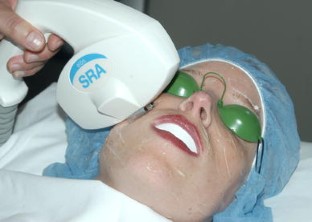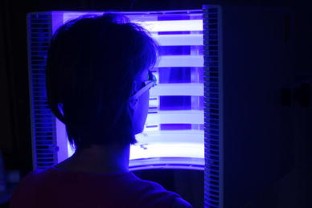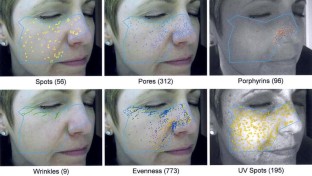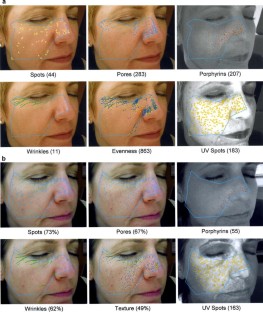 References
1.

D'Amico RA, Saltz R, Rohrich RJ et al (2008) Risks and opportunities for plastic surgeons in a widening cosmetic medicine market: Future demand, consumer preferences, and trends in practitioners' services. Plast Reconstr Surg 121:1787–1792

2.

Gerson J (1998) Understanding facial toning. Today's Image 42–45

3.

Burke D (2008) The health booster oxygen facial. New Beauty Magazine 138–139

4.

Horn L (1988) Saving face: the business side of facial toning. Salon Today 40–42

5.

Eiseman G (1977) Reconstruction of the acne-scarred face. J Dermatol Surg Oncol 3:332–338

6.

Malherbe W (1977) Dermatone dermaplaning and sycosis nuchae excision. Clin Plast Surg 4:289–296

7.

Moheit G (1980) Facial blemishes and their treatment. Otolaryngol Clin North Am 13:337–351

8.

Heng MC (1993) Topical hyperbaric therapy for problem skin wounds. J Dermatol Surg Oncol 19:784–793

9.

Andel H, Kamolz L, Andel D et al (2007) The use of oxygen as drug and its relevance for wound healing. Handchir Mikrochir Plast Chir 39:328–332

10.

Fries RB, Wallace WA, Roy S, Kuppusamy P, Bergdall V, Gordillo GM, Melvin WS, Sen CK (2005) Dermal excisional wound healing in pigs following treatment with topically applied pure oxygen. Mutat Res 579:172–181

11.

Baez F, Reilly LR (2007) The use of light-emitting diode therapy in the treatment of photoaged skin. J Cosmet Dermatol 6:189–194

12.

Knighton DR, Halliday B, Hunt TK (1986) Oxygen as an antibiotic: A comparison of the effects of inspired oxygen concentration and antibiotic administration on in vivo bacterial clearance. Arch Surg 121:191–195

13.

Edsberg LE, Brogan MS, Jaynes CD, Fries K (2002) Topical hyperbaric oxygen and electrical stimulation: exploring potential synergy. Ostomy Wound Manage 48:42–50

14.

Gorman DF, Harding PE, Roberts AP, Gilligan JE, Capps RA, Parsons DW (1988) Topical hyperbaric oxygen for treatment of diabetic foot ulcers. Diabetes Care 11:819

15.

Fischer BH (1969) Topical hyperbaric oxygen treatment of pressure sores and skin ulcers. Lancet 2:405–409

16.

DeLuca C, Deeva I, Mikhal'Chik E et al (2007) Beneficial effects of pro-/antioxidant-based nutraceuticals in the skin-rejuvenation techniques. Cell Mol Biol 53:94–101

17.

Onuoye T, Menaker G, Christian M, Moy R (2000) Occlusive dressing versus oxygen mist following CO2 laser resurfacing. Dermatol Surg 26:572–576

18.

Dierickx CC, Anderson RR (2005) Visible light treatment of photoaging. Dermatol Ther 18:191–208

19.

Braun M (2007) Combination of a new radiofrequency device and blue light for the treatment of acne vulgaris. J Drugs Dermatol 6:838–840

20.

Nguyen T, Gattu S, Pugashetti R, Koo J (2009) Practice of phototherapy in the treatment of moderate-to-severe psoriasis. Curr Probl Dermatol 38:59–78

21.

Gold M, Rao J, Goldman M et al (2005) A multicenter clinical evaluation of the treatment of mild to moderate inflammatory acne vulgaris of the face with visible blue light in comparison to topical 1% clindamycin antibiotic solution. J Drugs Dermatol 4:64–70

22.

Monfrecola G, Baldo A (2009) Retinoids and phototherapy for psoriasis. J Rheumatol Suppl S83:71–72

23.

Riqual NR, Thankappan K, Cooper M, Sullivan MA, Dougherty T, Popat SR, Loree TR, Biel MA, Henderson B (2009) Photodynamic therapy for head and neck dysplasia and cancer. Arch Otolaryngol Head Neck Surg 135:784–788

24.

Choudhary S, Nouri K, Elsaie ML (2009) Photodynamic therapy in dermatology: a review. Lasers Med Sci 24(6):971–980

25.

Goldberg DJ, Russell BA (2006) Combination blue (415 nm) and red (633 nm) LED phototherapy in the treatment of mild to severe acne vulgaris. J Cosmet Laser Ther 8:71–75

26.

Lee SY, You CE, Park MY (2007) Blue and red light combination LED phototherapy for acne vulgaris in patients with skin phototype IV. Lasers Surg Med 39:180–188

27.

Goldberg DJ, Amin S, Russell BA et al (2006) Combined 633-nm and 830-nm led treatment of photoaging skin. J Drugs Dermatol 5:748–753

28.

Russell BA, Kellett N, Reilly LR (2005) A study to determine the efficacy of combination LED light therapy (633 nm and 830 nm) in facial skin rejuvenation. J Cosmet Laser Ther 7:196–200

29.

Weiss RA, McDaniel DH, Geronemus RG et al (2005) Clinical trial of a novel nonthermal LED array for reversal of photoaging: Clinical, histologic, and surface profilometric results. Lasers Surg Med 36:85–91

30.

Trelles MA, Mordon S, Calderhead RG (2007) Facial rejuvenation and light: our personal experience. Lasers Med Sci 22:93–99

31.

Gaulloer JM, Berg K, Peng Q et al (1997) Use of 5-ALA to improve PDT on cells in culture. Cancer Res 57:1481–1486

32.

Kennedy JC, Pottier RH, Pross DC (1990) Photodynamic therapy with endogenous protoporphyrin IX: basic principles and present clinical experience. J Photochem Photobiol B Biol 6:143–148

33.

Nootheti PK, Goldman MP (2007) Aminolevulinic acid-photodynamic therapy for photorejuvenation. Dermatol Clin 25:35–45

34.

Ruiz-Rodriguez R, Lopez-Rodriguez L (2006) Nonablative skin resurfacing: the role of PDT. J Drugs Dermatol 5:756–762

35.

Goldberg DJ, Cutler KB (2000) Nonablative treatment of rhytids with intense pulsed light. Lasers Surg Med 26:196–200

36.

Goldberg DJ (2000) New collagen formation after dermal remodeling with an intense pulsed light source. J Cutan Laser Ther 2:59–61

37.

Weiss RA, Weiss MA, Beasley KL (2002) Rejuvenation of photoaged skin: 5 years results with intense pulsed light of the face, neck, and chest. Dermatol Surg 28:1115–1119

38.

Weiss RA, McDaniel DH, Geronemus RG et al (2005) Clinical experience with light-emitting diode (LED) photomodulation. Dermatol Surg 31:1199–1205

39.

Trelles MA, Allones I (2006) Mayo, E: Er:YAG laser ablation of plantar verrucae with red LED therapy-assisted healing. Photomed Laser Surg 24:494–498

40.

Tada K, Ikeda K, Tomita K (2009) Effect of polarized light-emitting diode irradiation on wound healing. J Trauma 67(5):1073–1079

41.

Horfelt C, Stenquist B, Halldin CB, Ericson MB, Wennberg AM (2009) Single low-dose red light is as efficacious as methyl-aminolevulinate-photodynamic therapy for treatment of acne: clinical assessment and fluorescence monitoring. Acta Derm Venereol 89:372–378

42.

Kulick MI, Gaijar NA (2007) Analysis of histologic and clinical changes associated with Polaris WR treatment of facial wrinkles. Aesthet Surg J 27:32–46

43.

Canfied Scientific's company Web site (2009) VISIA complexion analysis. www.visia-complexion-analysis.com. Accessed 24 Dec 2009
Acknowledgment
The authors thank James Zins, MD, and Darlene Lyons for their assistance in the preparation of this article.
About this article
Cite this article
Pryor, L., Gordon, C.R., Swanson, E.W. et al. Dermaplaning, Topical Oxygen, and Photodynamic Therapy: A Systematic Review of the Literature. Aesth Plast Surg 35, 1151–1159 (2011). https://doi.org/10.1007/s00266-011-9730-z
Received:

Accepted:

Published:

Issue Date:
Keywords
Aesthetician

Dermaplaning

Light therapy

Noninvasive cosmetic modality

Nonsurgical procedures

Oxygen therapy