Abstract
Background
Diced-cartilage grafts have been used for dorsal nasal augmentation for several years with good results. However, compounds such as Surgicel and temporalis fascia used as a wrap have inherent problems associated with them, predominantly inflammation and graft resorption. An autologous carrier could provide stabilization of cartilage grafts while avoiding the complications seen with earlier techniques.
Methods
In our patients, a malleable construct was used for dorsal nasal augmentation in which autologous diced-cartilage grafts were stabilized with autologous tissue glue (ATG) created from platelet-rich plasma (platelet gel) and platelet-poor plasma (fibrin glue).
Results
A prospective analysis of 68 patients, who underwent dorsal nasal augmentation utilizing ATG and diced-cartilage grafts between 2005 and 2008, were included in the study. Although there was notable maintenance of the dorsal height, no complications occurred that required explantation over a mean follow-up of 15 months.
Conclusion
The use of ATG to stabilize diced-cartilage grafts is a safe, reliable technique for dorsal nasal augmentation. The platelet gel provides growth factors while the fibrin glue creates a scaffold that allows stabilization and diffusion of nutrients to the cartilage graft.
Access options
Buy single article
Instant access to the full article PDF.
USD 39.95
Price includes VAT (USA)
Tax calculation will be finalised during checkout.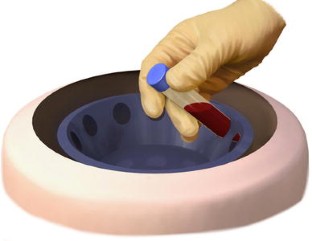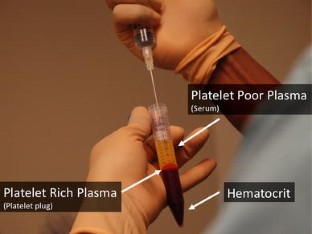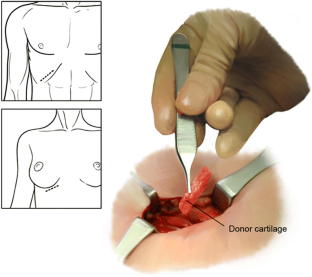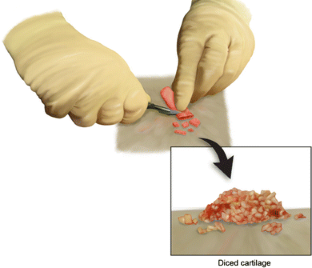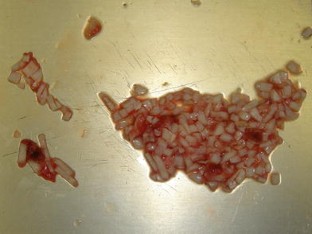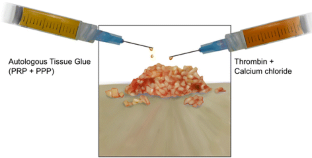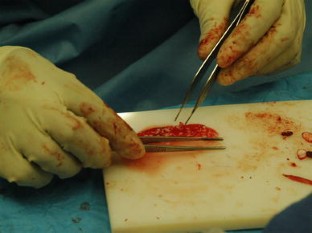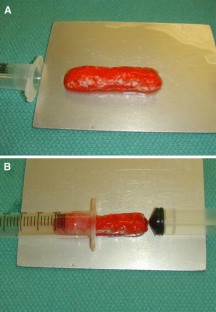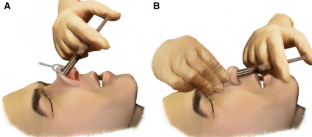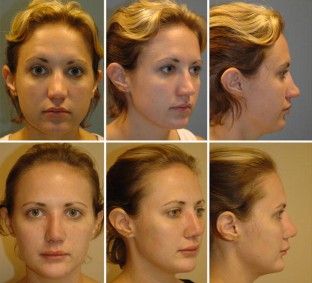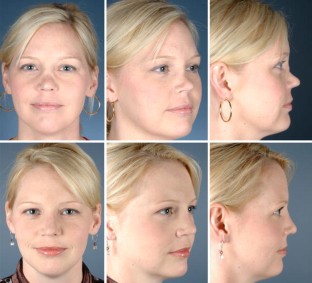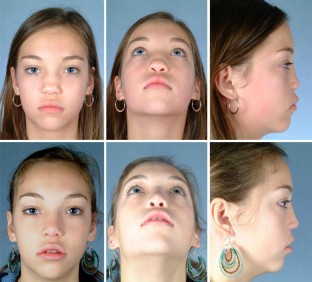 References
1.

Erol OO (2000) The Turkish delight: a pliable graft for rhinoplasty. Plast Reconstr Surg 105:2229–2241

2.

Guerrorosantos J, Trananino C, Guerroerosantos F (2006) Multifragmented cartilage wrapped with fascia in augmentation rhinoplasty. Plast Reconstr Surg 117(3):804–812 discussion 813–816

3.

Brenner KA, McConnell MP, Evans GR, Calvert JW (2006) Survival of diced cartilage grafts: an experimental study. Plast Reconstr Surg 117(1):105–115

4.

Daniel RK, Calvert LW (2004) Diced cartilage grafts in rhinoplasty surgery. Plast Reconstr Surg 113(7):2156–2171

5.

Fardo D (2005) Rhinoplasty, Augmentation emedicine. http://www.emedicine.com/plastic/topic69.htm

6.

Araco A, Gravante G, Araco F, Castri F, Delogu D, Filingeri V, Casciani CU, Cervelli V (2006) Autologous cartilage graft rhinoplasties. Aesthetic Plast Surg 30(2):169–174

7.

Erlich MA, Parhiscar A (2003) Nasal dorsal augmentation with silicone implants. Facial Plast Surg 19(4):325–330

8.

Leaf N (1996) SMAS autografts for the nasal dorsum. Plast Reconstr Surg 97(6):1249–1252

9.

Zeng Y, Wu W, Yu H, Yang J, Chen G (2002) Silicone implant in augmentation rhinoplasty. Ann Plast Surg 49(5):495–499

10.

Owa AO, Zaman A, Farrell RW, Bull TR (1999) An unusual complication of augmentation rhinoplasty: Late displacement of dorsal nasal splint. J Laryngol Otol 113:358–360

11.

Tham C, Lai YL, Weng CJ, Chen YR (2005) Silicone augmentation rhinoplasty in an oriental population. Ann Plast Surg 54(1):1–5 discussion 6–7

12.

Romo T 3rd, Sclafani AP, Jacono AA (2000) Nasal reconstruction using porous polyethylene implants. Facial Plast Surg 16(1):55–61

13.

Niechajev I (1999) Porous polyethylene implants for nasal reconstruction: clinical and histologic studies. Aesthetic Plast Surg 23:395–402

14.

Lohuis PJ, Watts SJ, Vuyk HD (2001) Augmentation of the nasal dorsum using Gore-Tex: intermediate results of a retrospective analysis of experience in 66 patients. Clin Otolaryngol Allied Sci 26(3):214–217

15.

Ham J, Miller PJ (2003) Expanded polytetrafluoroethylene implants in rhinoplasty: literature review, operative techniques, and outcome. Facial Plast Surg 19(4):331–339

16.

Sachs ME (1987) 'Tissue clay'. A new technique for augmentation rhinoplasty. Arch Otolaryngol Head Neck Surg 113(3):289–291

17.

Gryskiewicz JM (2005) Waste not, want not: the use of AlloDerm in secondary rhinoplasty. Plast Reconstr Surg 116(7):1999–2004

18.

Demirkan F, Arslan E, Unal S, Aksoy A (2003) Irradiated homologous costal cartilage: versatile grafting material for rhinoplasty. Aesthetic Plast Surg 27(3):213–220

19.

Gubisch W (1992) Implants in rhinoplasty: value and indications. Handchir Mikrochir Plast Chir 24:38–45 [in German]

20.

Jung DH, Choi SH, Moon HJ, Chung IH, Im JH, Lam SM (2004) A cadaveric analysis of the ideal costal cartilage graft for Asian rhinoplasty. Plast Reconstr Surg 114(2):545–550

21.

Sarukawa S, Sugawara Y, Harii K (2004) Cephalometric long-term follow-up of nasal augmentation using iliac bone graft. J Craniomaxillofac Surg 32(4):233–235

22.

Cannella DM, Hopkins LN (1990) Superior sagittal sinus laceration complicating an autogenous calvarial bone graft harvest, case report. J Oral Maxillofac Surg 48:741–743

23.

Young VL, Schuster RH, Harris LW (1990) Intracerebral hematoma complicating split calvarial bone graft harvesting. Plast Reconstr Surg 86:763–765

24.

Karacaoglan N, Uysal OA (1998) Use of iliac bone graft for saddle nose deformity. Auris Nasus Larynx 25(1):49–57

25.

Baker TM, Courtiss EH (1994) Temporalis fascia grafts in open secondary rhinoplasty. Plast Reconstr Surg 93:802–810

26.

Miller TA (1988) Temporalis fascia grafts for facial and nasal contour augmentation. Plast Reconstr Surg 81(4):524–533

27.

Erdogan B, Tuncel A, Adanali G, Deren O, Ayhan M (2003) Augmentation rhinoplasty with dermal graft and review of the literature. Plast Reconstr Surg 111(6):2060–2068

28.

Bateman N, Jones NS (2000) Retrospective review of augmentation rhinoplasties using autologous cartilage grafts. J Laryngol Otol 114:514–518

29.

Ortiz-Monasterio F, Olmedo A, Oscoy LO (1981) The use of cartilage grafts in primary aesthetic rhinoplasty. Plast Reconstr Surg 67:597–605

30.

Celik M, Haliloglu T, Baycin N (2004) Bone chips and diced cartilage: an anatomically adopted graft for the nasal dorsum. Aesthetic Plast Surg 28(1):8–12

31.

Calvert JW, Brenner K, DaCosta-Iyer M, Evans GR, Daniel RK (2006) Histological analysis of human diced cartilage grafts. Plast Reconstr Surg 118(1):230–236

32.

Ahmed TA, Dare EV, Hincke M (2008) Fibrin: a versatile scaffold for tissue engineering applications. Tissue Eng Part B Rev 14(2):199–215

33.

Man D, Plosker H, Winland-Brown JE (2001) The use of autologous platelet-rich plasma (platelet gel) and autologous platelet-poor plasma (fibrin glue) in cosmetic surgery. Plast Reconstr Surg 107(1):229–237

34.

Sampson S, Gerhardt M, Mandelbaum B (2008) Platelet rich plasma injection grafts for musculoskeletal injuries: a review. Curr Rev Musculoskelet Med 1(3–4):165–174

35.

Pietrzak W, Eppley B (2005) Scientific foundations platelet rich plasma: biology and new technology. J Craniofac Surg 16(6):1043–1054

36.

Marx R, Garg A (2005) Dental and craniofacial applications of platelet-rich plasma. Quintessence Publishing Co., Inc., Carol Stream

37.

Everts P, Knape J, Weirich G, Schönberger JP, Hoffmann J, Overdevest EP, Box HA, van Zundert A (2006) Platelet-rich plasma and platelet gel: a review. J Extra Corpor Technol 38:174–187

38.

Wu W, Chen F, Liu Y, Ma Q, Mao T (2007) Autologous injectable tissue-engineered cartilage by using platelet-rich plasma: experimental study in rabbit model. J Oral Maxillofac Surg 65(10):1951–1957

39.

Bendinelli P, Matteucci E, Dogilotti G, Corsi MM, Banfi G, Maroni P, Desiderio MA (2010) Molecular basis of anti-inflammatory action of platelet-rich plasma on human chondrocytes: mechanism of NF-kB inhibition via HGF. J Cell Physiol 225(3):757–766

40.

Kon E, Buda R, Filardo G et al (2010) Platelet-rich plasma: intra-articular knee injections produced favorable results on degenerative cartilage lesions. Knee Surg Sports Traumatol Arthosc 18(4):472–479

41.

Pierce GF, Mustoe TA, Lingelbach J et al (1989) Platelet derived growth factor and transforming growth factor-beta enhance tissue repair activities by unique mechanisms. J Cell Biol 109(1):429–440

42.

Pierce GF, Mustoe TA, Altrock BW, Deuel TF, Thomason A (1991) Role of platelet-derived growth factor in wound healing. J Cell Biochem 45(4):319–326

43.

Hunziker EB, Driesang IM, Morris EA (2001) Chondrogenesis in cartilage repair is induced by members of the transforming growth factor-beta superfamily. Clin Orthop Relat Res 391:S171–181

44.

Ishii I, Mizuta H, Sei A et al (2007) Healing of full-thickness defects of the articular cartilage in rabbits using fibroblast growth factor-2 and fibrin sealant. J Bone Joint Surg Br 89(5):693–700

45.

Spotnitz WD (2010) Fibrin sealant: past, present, and future: a brief review. World J Surg 34(4):632–634

46.

Tawes RL Jr, Sydorak GR, DuVall TB (1994) Autologous fibrin glue: the last step in operative hemostasis. Am J Surg 168(2):120–122

47.

Schense JC, Hubbell JA (1999) Cross-linking exogenous bifunctional peptides into fibrin gels with factor XIIIa. Bioconjug Chem 10(1):75–81

48.

Rosso F, Marino G, Giordano A, Barbarisi M, Parmeggiani D, Barbarisi A (2005) Smart materials as scaffolds for tissue engineering (review). J Cell Physiol 203(3):465–470

49.

Lomax C, Traub O (2009) Topical thrombins: benefits and risks. Pharmacotherapy 29(7 Pt 2):8S–12S

50.

Diesen DL, Lawson JH (2008) Bovine thrombin: history, use, and risk in the surgical patient. Vascular 16(Suppl 1):S29–S36

51.

Ortel TL, Mercer MC, Thames EH, Moore KD, Lawson JH (2001) Immunologic impact and clinic outcomes after surgical exposure to bovine thrombin. Ann Surg 233(1):88–96

52.

Ofosu FA, Crean S, Reynolds MW (2009) A safety review of topical bovine thrombin-induced generation of antibodies to bovine proteins. Clin Ther 31(4):679–691

53.

Randleman CD Jr, Singla NK, Renkens KL, Souza S, Pribble JP, Alexander WA (2010) Persistence of antibodies to the topical hemostat bovine thrombin. J Am Coll Surg 211(6):798–803
Disclosure
The authors declare that they have no conflicts of interest to disclose.
About this article
Cite this article
Bullocks, J.M., Echo, A., Guerra, G. et al. A Novel Autologous Scaffold for Diced-cartilage Grafts in Dorsal Augmentation Rhinoplasty. Aesth Plast Surg 35, 569–579 (2011). https://doi.org/10.1007/s00266-011-9725-9
Received:

Accepted:

Published:

Issue Date:
Keywords
Platelet-rich plasma

Platelet-poor plasma

Dorsal nasal augmentation

Rhinoplasty

Platelet gel

Fibrin glue

Diced-cartilage grafts

Diced cartilage