Abstract
Background
Autologous fat transplantation is frequently used for a variety of cosmetic treatments and difficult reconstructive indications such as involutional disorders, hemifacial atrophy, sequelae of radiation therapy, or similar problems. However, the limitations of fat transplantation are well known in such difficult cases, particularly the long-term unpredictability of volume maintenance. The ideal method of preparing autologous fat grafts optimizes tissue survival and reduces the variability of outcomes. We propose that enriching traditionally prepared fat grafts with adipose-derived regenerative cells (ADRCs) represents one such method.
Methods
Using a staged approach, we performed cell-enriched fat transfer by injecting autologous ADRCs into soft tissue that was recently grafted using traditional methods of fat transfer. Over a 3-year period, data were prospectively collected from 29 patients who underwent a single session of stem cell-enriched tissue injections (SET).
Results
Cell-enriched grafts ranged in volume from 10 to 390 cc per recipient area and were obtained by manual or automated processes. The mean follow-up period was 10 months. Postoperative atrophy of the injected tissue was minimal and subjectively did not change after 8 weeks. Of note, historically reported rates of atrophy range from 20 to 80%. All patients were satisfied with the primary result with no need for a secondary session except for the cosmetic cases.
Conclusion
These preliminary results suggest that SET is safe and may provide superior results compared to traditional fat grafting. By performing the procedure in a staged approach, operating room expenses are minimized, which ultimately decreases the cost of the procedure. Adipose-derived regenerative cells may mitigate early ischemia by increasing angiogenesis, decreasing apoptosis, and modulating the local inflammatory response. This technique may be of particular value to the surgeon when grafting high volumes of fat or when faced with hostile recipient area conditions, including fibrosis and post radiation.
This is a preview of subscription content, log in to check access.
Access options
Buy single article
Instant access to the full article PDF.
US$ 39.95
Price includes VAT for USA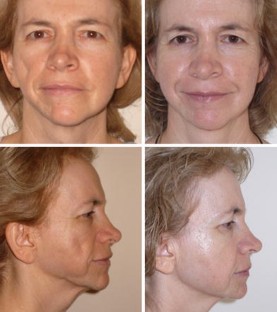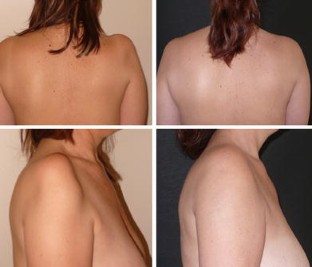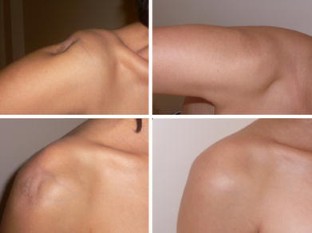 References
1.

Domergue S, Psomas C, Yachouh J et al (2006) Fat microinfiltration autografting for facial restructuring in HIV patients. J Craniomaxillofac Surg 34:484–488

2.

Shakhov AA (2002) Fat transplantation and breast augmentation. Aesthetic Plast Surg 26:323–325

3.

Tzikas TL (2006) Autologous fat grafting for midface rejuvenation. Facial Plast Surg Clin North Am 14:229–240

4.

Butterwick KJ, Nootheti PK, Hsu JW et al (2007) Autologous fat transfer: an in-depth look at varying concepts and techniques. Facial Plast Surg Clin North Am 15:99–111, viii

5.

Toledo LS, Mauad R (2006) Fat injection: a 20-year revision. Clin Plast Surg 33:47–53, vi

6.

Nquyen A, Pasyk KA, Bouvier TN et al (1990) Comparative study of survival of autologous adipose tissue taken and transplanted by different techniques. Plast Reconstr Surg 85:378–386

7.

Billings E Jr, May JW Jr (1989) Historical review and present status of free fat graft autotransplantation in plastic and reconstructive surgery. Plast Reconstr Surg 83:368–381

8.

Coleman SR (1997) Facial recontouring with lipostructure. Clin Plast Surg 24:347–367

9.

Zhu M, Zhou Z, Chen Y et al (2010) Supplementation of fat grafts with adipose-derived regenerative cells (ADRCs) improves long-term graft retention. Ann Plast Surg 64(2):222–228

10.

Ellenbogen R, Motykie G (2006) Adipose stem cells. Plast Surg Pract. http://www.plasticsurgerypractice.com/issues/articles/2006-12_06.asp

11.

Yoshimura A, Aoi N, Kurita M et al (2010) Progenitor-enriched adipose tissue transplantation as rescue for breast implant complications. Breast J 16:169–175

12.

Yoshimura K, Sato K, Aoi N et al (2008) Cell-assisted lipotransfer for cosmetic breast augmentation: supportive use of adipose-derived stem/stromal cells. Aesthetic Plast Surg 32:48–55

13.

Strem BM, Hicok KC, Zhu M et al (2005) Multipotential differentiation of adipose tissue-derived stem cells. Keio J Med 54:132–141

14.

Aust L, Devlin B, Foster SJ, Halvorsen YD, Hicok K, du Laney T, Sen A, Willingmyre GD, Gimble JM (2004) Yield of human adipose-derived adult stem cells from liposuction aspirates. Cytotherapy 6:7–14

15.

Rehman J, Traktuev D, Li J, Merfeld-Clauss S, Temm-Grove CJ, Bovenkerk JE, Pell CL, Johnstone BH, Considine RV, March KL (2004) Secretion of angiogenic and antiapoptotic factors by human adipose stromal cells. Circulation 109:1292–1298

16.

Zuk PA, Zhu M, Ashjian P, De Ugarte DA, Huang JI, Mizuno H, Alfonso ZC, Fraser JK, Benhaim P, Hedrick MH (2002) Human adipose tissue is a source of multipotent stem cells. Mol Biol Cell 13:4279–4295
Disclosure
The authors have no conflicts of interest to disclose.
About this article
Cite this article
Tiryaki, T., Findikli, N. & Tiryaki, D. Staged Stem Cell-enriched Tissue (SET) Injections for Soft Tissue Augmentation in Hostile Recipient Areas: A Preliminary Report. Aesth Plast Surg 35, 965–971 (2011). https://doi.org/10.1007/s00266-011-9716-x
Received:

Accepted:

Published:

Issue Date:
Keywords
Stem cells

Plastic surgery

SET

Hostile recipient area

Lipoinjection

Tissue engineering

Fat transplantation

Adipose-derived stem cells