Abstract
Background
Five cases of unilateral occupation-related pseudogynecomastia are presented. All the patients in these cases worked in the same metal-pressing factory.
Methods
One patient with grade 4 unilateral gynecomastia in the right breast presented to the authors' outpatient department asking persistently for surgery. He also reported that all his male colleagues working in the same business (a total of 5) had different degrees of unilateral gynecomastia. Their line of work involved holding a long round rod under the axilla and then pressing the distal end of it firmly against a spinning metal plate. The patient underwent a superior pedicle breast reduction, with 1,800 ml of tissue removed from his right breast. Unfortunately, the patient experienced partial nipple loss. However, he was satisfied with the final result, and good symmetry was achieved.
Results
All five patients who worked in the same metal-pressing factory presented with unilateral gynecomastia and were examined in our department. Their average age was 51.4 years. All the patients had normal hormonal and biochemical status, and the results of screening for toxins and heavy metal exposure were negative. All the patients were heavy smokers. At examination, none of the patients had nipple discharge or retraction, skin changes, galactorrhea, or lymphadenopathy. Examination showed one patient with grade 4, three patients had grade 2, and one patient with grade 1 unilateral gynecomastia.
Conclusions
The authors believe that gynecomastia may be considered an occupational risk in analogous metal-pressing factories because all the workers in this factory presented with some degree of unilateral gynecomastia. However, they emphasize that this may simply be an observational phenomenon without a true cause and effect relationship.
Access options
Buy single article
Instant access to the full article PDF.
US$ 39.95
Tax calculation will be finalised during checkout.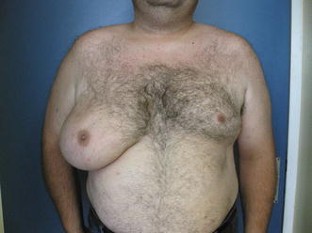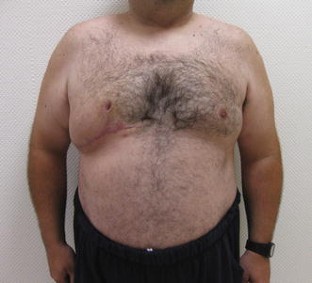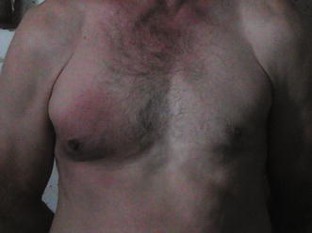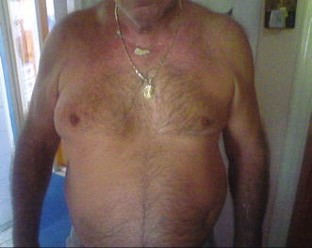 References
1.

Mckinnely P (1997) Gynecomastia. In: Aston SJ, Beasley RW, Thorne CHM (eds) Grabb and Smith's plastic surgery, 5th edn. Lippincott-Raven, Philadelphia, pp 753–757

2.

Rohrich RJ, Ha RY, Kenkel JM, Adams WP Jr (2003) Classification and management of gynecomastia: defining the role of ultrasound-associated liposuction. Plast Reconstr Surg 111:909–923

3.

Glass AR (1994) Gynecomastia. Endocrinol Metab Clin North Am 23:825–837

4.

Arnon O, Barnea Y, Zaretski A, Miller E, Leshem D, Weiss J, Amir A, Gur E (2005) Occupational pseudogynecomastia: a new etiology for unilateral gynecomastia. Plast Reconstr Surg 115:1e–4e

5.

Long JN, Cerio DR, de la Torre JI (2010) Breast reduction, superior pedicle: eMedicine plastic surgery. Retrieved 7 July 2010, http://emedicine.medscape.com/article/1274856-overview

6.

Wiesman IM, Lehman JA Jr, Parker MG, Tantri MD, Wagner DS, Pedersen JC (2004) Gynecomastia: an outcome analysis. Ann Plast Surg 53:97–101

7.

Tan PH, Sng IT (1997) Male breast cancer: a retrospective study with immunohistochemical analysis of hormone receptor expression. Pathology 29:2–6

8.

Obrist P, Schwabegger A, Brunhuber T, Schäfer G, Kreczy A (2003) Galactocele in a young male patient. Plast Reconstr Surg 112:186–188

9.

Evans DL, Pantanowitz L, Dezube BJ, Aboulafia DM (2002) Breast enlargement in 13 men who were seropositive for human immunodeficiency virus. Clin Infect Dis 35:1113–1119 [Epub 14 October 2002]

10.

Field JB, Solis RT, Dear WE (1989) Unilateral gynecomastia associated with thoracotomy following resection of carcinoma of the lung. Am J Med Sci 298:402–406

11.

Ferrando J, Grimalt R, Alsina M, Bulla F, Manasievska E (2002) Unilateral gynecomastia induced by treatment with 1 mg of oral finasteride. Arch Dermatol 138:543–544

12.

Harrington JM, Stein GF, Rivera RO, de Morales AV (1978) The occupational hazards of formulating oral contraceptives: a survey of plant employees. Arch Environ Health 33:12–15

13.

Hanneken S, Kruse R, Dall P, Ruzicka T, Neumann NJ (2004) Unilateral pseudogynecomastia: a novel work-related disease. Ann Intern Med 140:W28

14.

Courtiss EH (1987) Gynecomastia: analysis of 159 patients and current recommendations for treatment. Plast Reconstr Surg 79:740–753

15.

Leask A, Holmes A, Abraham DJ (2002) Connective tissue growth factor: a new and important player in the pathogenesis of fibrosis. Curr Rheumatol Rep 4:136–142

16.

Hishikawa K, Oemar BS, Nakaki T (2001) Static pressure regulates connective tissue growth factor expression in human mesangial cells. J Biol Chem 276:16797–16803

17.

Copcu E, Sivrioglu NS (2003) Posttraumatic lipoma: analysis of 10 cases and explanation of possible mechanisms. Dermatol Surg 29:215–220

18.

Signorini M, Campiglio GL (1998) Posttraumatic lipomas: where do they really come from? Plast Reconstr Surg 101:699–705

19.

David LR, DeFranzo A, Marks M, Argenta LC (1996) Posttraumatic pseudolipoma. J Trauma 40:396–400
Disclosure
The authors have no commercial interest in the subject of study and no financial or material support.
Electronic supplementary material
Below is the link to the electronic supplementary material.
Video 1. Supplemental digital content 1. The patient holds a long round rod under the axilla and presses the distal end of it firmly against a spinning metal plate (WMV 1036 kb)
About this article
Cite this article
Spyropoulou, GA., Karamatsoukis, S. & Foroglou, P. Unilateral Pseudogynecomastia: An Occupational Hazard in Manual Metal-Pressing Factories?. Aesth Plast Surg 35, 270–273 (2011). https://doi.org/10.1007/s00266-010-9584-9
Received:

Accepted:

Published:

Issue Date:
Keywords
Gynecomastia

Occupational-related gynecomastia

Pseudogynecomastia