Access options
Buy single article
Instant access to the full article PDF.
USD 39.95
Price excludes VAT (USA)
Tax calculation will be finalised during checkout.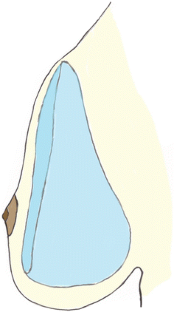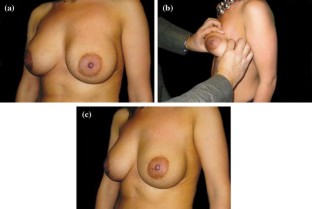 References
Cronin TD, Gerow RM (1964) Augmentation mammoplasty: new "natural feel" prosthesis. In: translation of the third international congress of the plastic surgery, Excerpta Medica International Congress Series, No. 66. Excerpta Medica, Amsterdam, pp 41-49

Regnault P (1976) Breast ptosis: definition and treatment. Clin Plast Surg 91:657–662

Tebbetts JB (2001) Dual-plane breast augmentation: optimizing implant soft tissue relationship in a wide range of breast types. Plast Reconstr Surg 107:1255–1272

Graf RM, Bernardes A, Rippel R, Araujo LR, Damasio RC, Auersvald A (2003) Subfascial breast implant: a new procedure. Plast Reconstr Surg 111:904–908

Khan UD (2007) Muscle splitting biplane breast augmentation. Aesthet Plast Surg 31:353–358

Khan UD (2009) Selection of breast pocket using pinch test in augmentation mammoplasty: can it be relied on in the long term? Aesthet Plast Surg 33:780–781

Khan UD (2010) Combining muscle splitting biplane with multilayer capsulorrhaphy for the correction of bottoming down following subglandular augmentation. Eur J Plast Surg. doi:10.1007/s00238-010-0414-8

Baeke JL (2002) Breast deformity caused by anatomical or tear-drop implant rotation. Plast Reconstr Surg 109:2555–2564

Ashley FL (1970) A new type of breast prosthesis: preliminary report. Plast Reconstr Surg 45:421–424

Hester TR Jr, Nahai F, Bostwick J, Cukic J (1988) A 5-year experience with polyurethane covered mammary prosthesis for treatment of capsular contracture, primary augmentation mammoplasty and breast reconstruction. Clin Plast Surg 15:569–585

Danino AM, Basmacioglu P, Saito S, Rocher F, Blanchet-Bardon C, Revol M, Servant JM (2001) Comparison of the capsular response to the Biocell RTV and Mentor 1600 Siltex breast implant surface texturing: a scanning electron microscopy study. Plast Reconstr Surg 108:2047–2052

Raso DS, Grene WB, Metcalf JS (1994) Synovial metaplasia of periprosthetic breast capsule. Arch Pathol Lab Med 118:249–251

Del Rosario AD, Bui HX, Petrocine S, Sheehan C, Pastore J, Singh J, Ross JS (1995) True synovial metaplasia of breast implant capsules: a light and electron microscopic study. Ultrastruct Pathol 19:83–93

Khan UD (2010) Breast augmentation, antibiotic prophylaxis and infection: comparative analysis of 1628 primary augmentation mammoplasties to assess the role and efficacy of length of antibiotic prophylaxis. Aesthet Plast Surg 34:42–47

Psillakis JM, Facchina PH, Kharmandayan P, Trillo L, Canzi WC, Aguiar HR (2010) Review of 1,447 breast augmentation patients using PERTHESE silicone implants. Aesthet Plast Surg 34:11–15
Disclosure
The author declares that he has no conflicts of interest or financial ties to disclose.
About this article
Cite this article
Khan, U.D. Back-to-Front Flipping of Implants Following Augmentation Mammoplasty and the Role of Physical Characteristics in a Round Cohesive Gel Silicone Breast Implant: Retrospective Analysis of 3458 Breast Implants by a Single Surgeon. Aesth Plast Surg 35, 125–128 (2011). https://doi.org/10.1007/s00266-010-9557-z
Published:

Issue Date:

DOI: https://doi.org/10.1007/s00266-010-9557-z
Keywords