Abstract
Background
Postoperative pain has always been underestimated by the majority of plastic surgeons. A prospective randomized trial compared power water-assisted liposuction with the traditional tumescent technique.
Methods
All patients with a body mass index (BMI) of 25 to 30 and excessive localized pathologic fat were recruited. Exclusion criteria specified a BMI greater than 30 or redundant anelastic skin. Patients were randomly assigned to power water-assisted or traditional liposuction.
Results
From September 2005 to December 2005, 60 patients were recruited and analyzed. For the study, 28 patients were randomized to traditional liposuction and 32 to power water-assisted liposuction. A significant difference in postoperative pain was observed (p < 0.05). After 4 days, 87% of the patients who underwent power water-assisted liposuction were completely pain free, as compared with 3.6% of those treated with traditional liposuction. Furthermore, ecchymosis was significantly less for the patients who underwent power-assisted liposuction (p < 0.05).
Conclusions
The study findings demonstrate that power water-assisted liposuction is an almost painless procedure that produces less tissue trauma than traditional liposuction.
Access options
Buy single article
Instant access to the full article PDF.
US$ 39.95
Tax calculation will be finalised during checkout.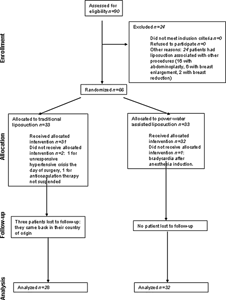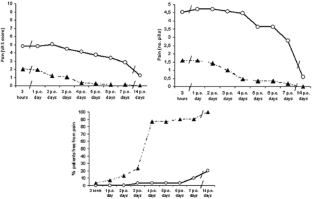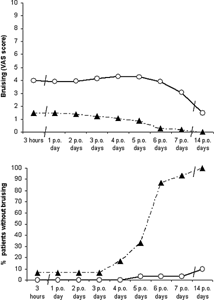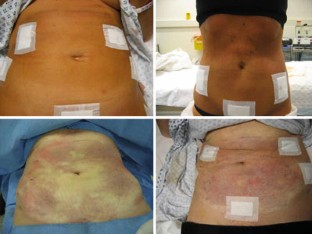 References
1.

Araco A, Gravante G, Araco F, et al: Postoperative pain after lipoplasty: An underestimated entity or a misdiagnosed complication? Plast Reconstr Surg 118:567–569, 2006

2.

Dell RB, Holleran S, Ramakrishnan R: Sample size determination. Institute for Laboratory Animal Research Journal 43:207–213, 2002

3.

Gasparotti M: Superficial liposuction: A new application of the technique for aged and flaccid skin. Aesth Plast Surg 16:141–153, 1992

4.

Jensen MP, Karoly P, Braver S: The measurement of clinical pain intensity: A comparison of six methods. Pain 27:117–126, 1986

5.

Mayor S: NICE guidance clarifies when to do preoperative tests in elective surgery. BMJ 326:1418, 2003

6.

Moher D, Schulz KF, Altman DG: The CONSORT statement: Revised recommendations for improving the quality of reports of parallel-group randomised trials. Lancet 357:1191–1194, 2001

7.

Most D, Kozlow J, Heller J, et al: Thromboembolism in plastic surgery. Plast Reconstr Surg 115:20e–30e, 2005

8.

Schrudde J: Lipexeresis for the correction of local adiposity (Abstract). Presented at the First Congress of the International Society of Aesthetic Plastic Surgery, Rio de Janeiro, Brasil, 5–9 February, 1972

9.

Troilius C: Ten years liposuction. Aesth Plast Surg 20:201–206, 1996

10.

Zocchi M: Ultrasonic-assisted lipoplasty: Technical refinements and clinical evaluation. Clin Plast Surg 23:575, 1996
About this article
Cite this article
Araco, A., Gravante, G., Araco, F. et al. Comparison of Power Water – Assisted and Traditional Liposuction: A Prospective Randomized Trial of Postoperative Pain. Aesth Plast Surg 31, 259–265 (2007). https://doi.org/10.1007/s00266-006-0186-5
Keywords
Cosmetic surgery

High-pressure liposuction

Liposuction complications

Pain

Postoperative pain

Power water-assisted liposuction