Abstract
Background
The human preoccupation of experimenting with potentially toxic substances at sublethal doses to enhance beauty spans the ages. The Botox injection is the fastest growing cosmetic procedure, and its physiologic safety profile is considered to be excellent. The psychosocial consequences of Botox have been largely ignored in the literature.
Methods
This cross-sectional study investigated the psychosocial issues that can arise as either an antecedent to the treatment or a consequence of it.
Results
Significant differences between clients and control subjects were observed in the four major areas of psychosocial functioning implicated in this study: (a) distress arising from the procedure (anxiety/phobia), (b) worry about the facial changes after the procedure, (c) expectations, involving the discrepancy between expected and actual outcomes of treatment; and (d) dependence, involving the desire for repetitive administration.
Conclusions
The impact of Botox on the psychosocial functioning of individuals was investigated in this study from a psychosocial and clinical perspective in an effort to pave the way for the formulation of national standardized guidelines for the use of Botox. This study empowers the clinician to understand the basis for the relative contraindications of Botox, which are largely psychological in nature, and thus to ensure its administration in a safe and responsible manner.
Access options
Buy single article
Instant access to the full article PDF.
USD 39.95
Price excludes VAT (USA)
Tax calculation will be finalised during checkout.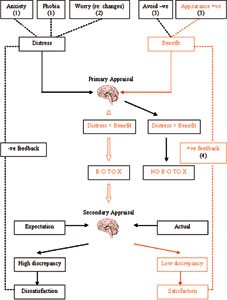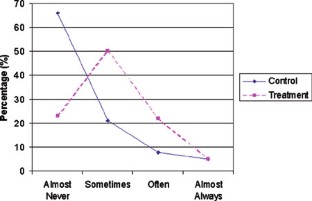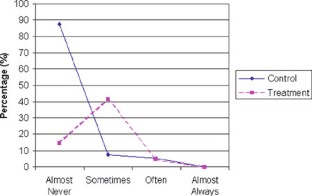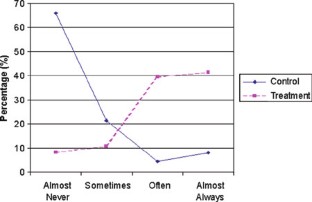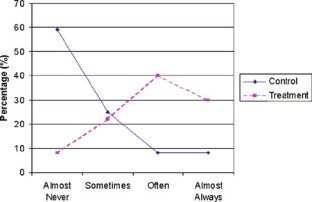 References
American Society for Aesthetic Plastic Surgery 2000 statistics on cosmetic surgery. p. 4. Retrieved 2002 at http://www.surgery.org/home.asp

Bradbury E: The perception of ageing: Abstracts and biographies. Presented at the Ageing Skin in the New Millenium Conference at The Royal Society of Medicine, London, 11 April, 2002

Diagnostic and statistical manual of mental disorders. American Psychological Association, 1994. Washington, D.C.

Jancovic J, Brin MF: Therapeutic uses of botulinum toxin. N Engl J Med 324:1186–1193, 1991

Matarasso SL: Complications of botulinium A exotoxin for hyperfrontal lines. Dermatol Surg 24:1249, 1998

Misra VP: The changed image of botulinum toxin. BMJ 325:1188, 2002

Rankin M, Borah G: Anxiety disorders in plastic surgery. Plast Reconstr Surg 100:525–542, 1997

Salmon P: Clinicians' decisions and patients' adherence. In: Salmon P (ed) Psychology of medicine and surgery. John Wiley and Sons: Chichester, pp.137–153, 2000

Singh G, Kelly MBH: Botox an "elixir of youth"? Eur J Plast Surg 26:273–4, 2003
Additional information
None of the authors received any funding for this study, nor have they any commercial associations that might pose or create a conflict of interest with information presented in any submitted manuscript.
About this article
Cite this article
Carter Singh, G., Hankins, M.C., Dulku, A. et al. Psychosocial Aspects of Botox in Aesthetic Surgery. Aesth Plast Surg 30, 71–76 (2006). https://doi.org/10.1007/s00266-005-0150-9
Published:

Issue Date:

DOI: https://doi.org/10.1007/s00266-005-0150-9
Keywords