Abstract
The antiretroviral therapy for patients with human immunodeficiency virus (HIV) causes lipodystrophy, or a change in the distribution of body. Treatment for the facial changes is well addressed and covered in the recent literature, but female patients also report changes in their buttocks and lower limbs. There is no treatment for the lower limb deformity, but plastic surgeons can do something for the buttock. The authors propose a classification for the deformities of these patients and a new solution to improve the contour of this area and to reduce the social impact of deformity on women with HIV. This consists of placing two silicone implants, in the buttock and on the hip, to give a rounder appearance. The authors think that hip implants may be indicated also for gender reassignment surgery and for women with masculine features.
Access options
Buy single article
Instant access to the full article PDF.
USD 39.95
Price includes VAT (USA)
Tax calculation will be finalised during checkout.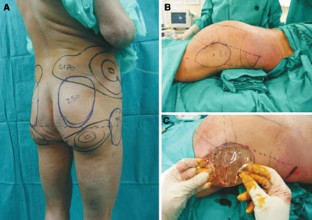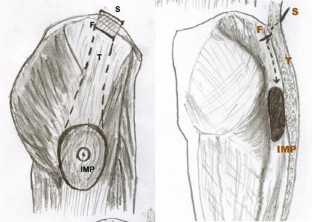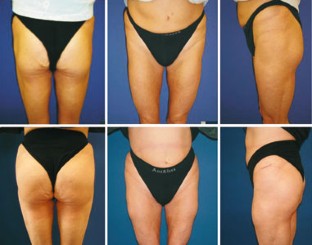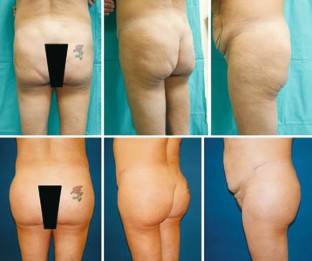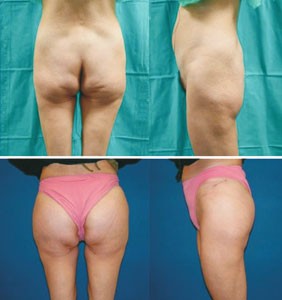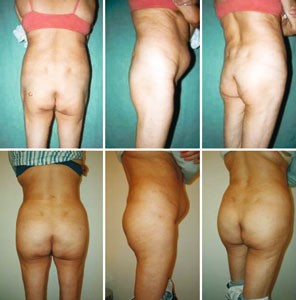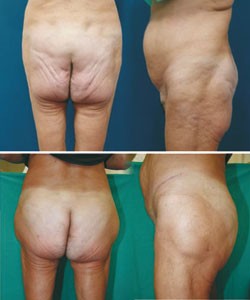 References
1.

Carr A: HIV lipodystrophy: Risk factors, pathogenesis, diagnosis, and management. AIDS 17:S141, 2003

2.

Carr A, Samaras K, Burton S, et al. A syndrome of peripheral lipodystrophy, hiperlipidaemia, and insulin resistance in patients receiving HIV protease inhibitors. AIDS 98:F51, 1998

3.

Hodgkinson DJ: Facial atrophy in HIV-related fat redistribution syndrome: Anatomic evaluation and surgical reconstruction. Ann Plast Surg 50:328, 2003

4.

Serra-Renom JM, Fontdevila J: Treatment of facial fat atrophy related to treatment with protease inhibitors by autologous fat injection in patients with human immunodeficiency virus infection. Plast Reconstr Surg 114:551–555, 2004

5.

Strauch B, Baum T, Robbins N: Treatment of human immunodeficiency virus–associated lipodystrophy with dermafat graft transfer to the malar area. Plast Reconstr Surg 113:363–370, 2004

6.

Talmor M, Hoffman LA, LaTrenta GS: Facial atrophy in HIV-related fat redistribution syndrome: Anatomic evaluation and surgical reconstruction. Ann Plast Surg 49:11–17, 2002

7.

Valantin MA, Aubron-Olivier C, Ghosn J, et al. Polylactic acid implants (New-Fill) to correct facial lipoatrophy in HIV-infected patients: Results of the open-label study VEGA. AIDS 17:2471–2477, 2003

8.

Vergara R, Marcos M: Intramuscular gluteal implants. Aesth Plast Surg 20:259–262, 1996

9.

Viraben R, Aquilina C: Indinavir-associated lipodystrophy. AIDS 12:F37, 1998
About this article
Cite this article
Benito-Ruiz, J., Fontdevila, J., Manzano, M. et al. Hip and Buttock Implants to Enhance the Feminine Contour for Patients with HIV. Aesth Plast Surg 30, 98–103 (2006). https://doi.org/10.1007/s00266-005-0098-9
Keywords
Buttock implants

Hip implants

HIV

Lipodystrophy