Access options
Buy single article
Instant access to the full article PDF.
US$ 39.95
Tax calculation will be finalised during checkout.
Subscribe to journal
Immediate online access to all issues from 2019. Subscription will auto renew annually.
US$ 119
Tax calculation will be finalised during checkout.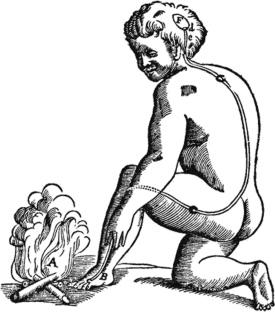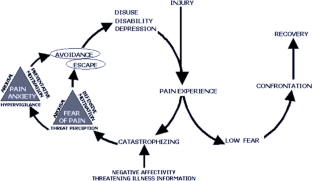 References
1.

Cancienne JM, Beck E, Chahla J, Lee EK, Nho SJ (2019) A predictive model for achieving the minimal clinically important difference following hip arthroscopy: an analysis of 2,511 patients. Orthop J Sports Med 5:7.7

2.

O'Hara NN, Kringos, Dionne S, Slobogean GP, Degani Y, Klazinga NS (2020) Patients place more of an emphasis on physical recovery than return to work or financial recovery. Clin Orthop Relat Res

3.

Tagliaferri SD, Miller CT, Owen PJ, Mitchell UH, Brisby H (2020) Domains of chronic low back pain and assessing treatment effectiveness. Pain Pract 20(2):211–225

4.

Bronger HM, Bulow J (2011) Who returns to work after orthopaedic surgery? Identification of risk factors influencing the patient's expectations of RTW. Physiotherapy (United Kingdom) (suppl. 1):97

5.

Lee WA, Lee WE, Law S, Lau WA, Leung S (2013) Managing psychosocial contributors in low back pain patients – a randomised controlled trial. J Orthop Trauma Rehab 17(1):46–51

6.

Post AA, Rio EK, Sluka KA, Mosesley GL, Bayman EO (2020) Effect of pain education and function in chronic Achilles tendinopathy: protocol for a double-blind, placebo-controlled randomised trial. JMIR Res Protoc:9.11

7.

Thompson K, Kramarchuk M, Yagnatovsky M, Kunichoff D, Zacchilli M (2020) Pain catastrophizing is associated with increased physical disability in patients with anterior knee pain. J Orthop 21:283–286

8.

Kazmers NH, Hung M, Rane AA, Bounsanga J, Weng C (2017) Association of physical function, anxiety and pain interference in nonshoulder upper extremity patients using the PROMIS platform. J Hand Surg Am 42(10):781–787

9.

Waddell G, McCulloch JA, Kummel E, Venner RM (1980) Nonorganic physical signs in low back pain. Spine (Phila Pa 1976) 5(2):117–125

10.

D'Souza RS, Dowling TJ, Law L (2020) Waddel Sign. StatsPearls

11.

Leeuw M, Goossens MEJB, Linton SJ, Crombez G, Boersma K, Vlaeyen JWS (2007) The fear-avoidance model of musculoskeletal pain: current state of scientific evidence. J Behav Med 30(1)

12.

Wolfensberger A, Vuistiner P, Konzelmann M, Plomb-Holmes C, Leger B (2016) Clinician and patient-reported outcomes are associated with psychological factors in patients with chronic shoulder pain. Clin Orthop Relat Res 474(9):2030–2039

13.

Patel MS, Lee KC, Dhake RD, Longworth S, Sell P (2020) Ability of spine specialists to identify psychosocial risk factors as obstacles to recovery in patients with low back pain-related disorders. Asian Spine J. https://doi.org/10.31616/asj.2019.0377
Additional information
Publisher's note
Springer Nature remains neutral with regard to jurisdictional claims in published maps and institutional affiliations.
About this article
Cite this article
Quaile, A., Mavrogenis, A. & Scarlat, M. Managing patients' expectations in orthopaedics. International Orthopaedics (SICOT) 45, 539–541 (2021). https://doi.org/10.1007/s00264-021-04952-3
Received:

Accepted:

Published:

Issue Date: