Abstract
Purpose
Flexor tendon adhesion to tissues is one of the most frequent complications reported after flexor tendon repair. The human amniotic membrane (HAM) was used to wrap the tendon repair site to decrease fibrotic response and tendon adhesion.
Methods
A total of 19 patients with flexor tendon injuries were subjected to surgical repair. The repair site was wrapped with human amniotic membrane (HAM) in nine cases. The remaining ten cases served as controls as no HAM wrap was used. The clinical outcome was assessed by pain, range of motion, and pinch strength. The healing of repair was evaluated with high-frequency ultrasound; the biologic response was assessed with two inflammatory mediators, i.e., interleukin-6 and TGF-beta-1.
Results
HAM wrap cases recorded less pain, higher total active range of motion, and better tendon glide on ultrasonography at follow-up (6–18 months). The levels of serum inflammatory biologic markers decreased in majority of HAM cases whereas they increased in controls at two to six weeks post-operatively. No infection/immune rejection phenomenon was seen in HAM wrap cases.
Conclusions
HAM wrap around the tendon repair site resulted in quicker function and qualitatively better tendon healing on ultrasound, with a decrease of the biologic response.
This is a preview of subscription content, log in to check access.
Access options
Buy single article
Instant access to the full article PDF.
US$ 39.95
Price includes VAT for USA
Subscribe to journal
Immediate online access to all issues from 2019. Subscription will auto renew annually.
US$ 199
This is the net price. Taxes to be calculated in checkout.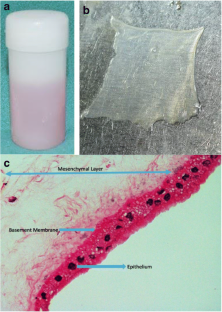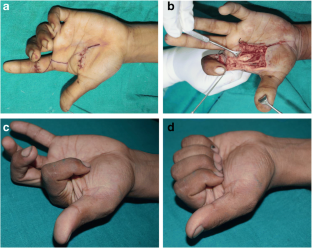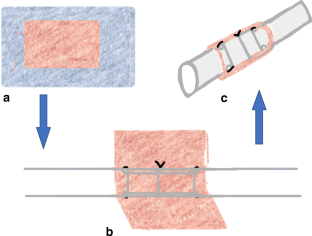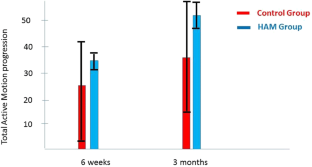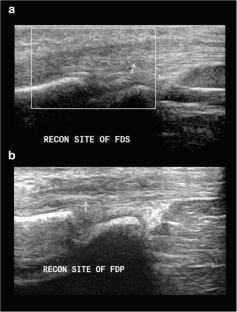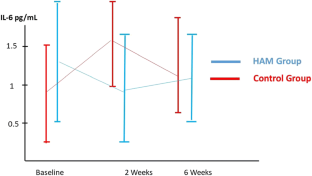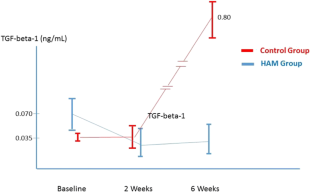 References
1.

Rigo IZ, Rokkum M (2017) Predictors of outcome after primary flexor tendon repair in zone 1, 2 and 3. J Hand Surg 41(8):793–801

2.

Pulvertaft RG (1948) Repair of tendon injuries in the hand. Ann R Coll Surg Engl 3:3–14

3.

Yan Z, Yin H, Nerlich M, Pfeifer CG, Docheva D (2018) Boosting tendon repair: interplay of cells, growth factors and scaffold-free and gel-based carriers. J Exp Orthop 5(1):1–13

4.

Wu F, Nerlich M, Docheva D (2017) Tendon injuries: basic science and new repair proposals. EFORT Open Rev 2(7):332–342

5.

Fairbairn NG, Randolph MA, Redmond RW (2014) The clinical applications of human amnion in plastic surgery. J Plast Reconstr Aesthet Surg 67:662–675

6.

Davis JW (1910) Skin transplantation with a review of 550 cases at the Johns Hopkins Hospital. Johns Hopkins Med J 15:307

7.

Demirkan F, Colakoglu N, Herek O, Erkula G (2002) The use of amnioticmembrane in flexor tendon repair: an experimental model. Arch Orthop Trauma Surg 122(7):396–399

8.

Qureshi IZ, Fareeha A, Khan WA (2010) Technique for processing and preservation of human amniotic membrane for ocular surface reconstruction. World Acad Sci Eng Technol 69:763–766

9.

Adds PJ, Hunt C, Hartley S (2001) Bacterial contamination of amniotic membrane. Br J Ophthalmol 85:228–230

10.

Adams L, Greene L, Topoozian E (1992) Range of motion. In: American Society of Hand Therapists (ed) Clinical Assessment Recommendations, pp 55–70

11.

Buck-Gramcko DA (1976) New method of evaluation of results in flexor tendon repair. Handchirurgie 8:65–72

12.

Kazmers NH, Gordon JA, Buterbaugh KL, Bozentka DJ, Steinberg DR, Khoury V (2018 Apr) Ultrasonographic evaluation of zone II partial flexor tendon lacerations of the fingers: a cadaveric study. J Ultrasound Med 37(4):941–948. https://doi.org/10.1002/jum.14435

13.

Lee H, Bernardo R, Han G, Kim G-Y, Kim J, Jung W et al (2016) Human amniotic membrane extracts have anti-inflammatory effects on damaged human corneal epithelial cells in vitro. J Hard Tissue Biol 25:282–287

14.

Tang JB, Lee SK (2013) Intrinsic tendon healing and staged tendon reconstruction: reflection of legends. Hand Clin 29:311. 9

15.

Masuda K, Ishii S, Ito K, Kuboki Y (2002) Biochemical analysis of collagen in adhesive tissues formed after digital flexor tendon injuries. J Orthop Sci 7:665–6671

16.

Singh R, Rymer B, Theobald P, Thomas PB (2015) A review of current concepts in flexor tendon repair: physiology, biomechanics, surgical technique and rehabilitation. Orthop Rev (Pavia) 7:6125

17.

Ozgenel GY, Samli B, Ozcan M (2001) Effects of human amniotic fluid on peritendinous adhesion formation and tendon healing after flexor tendon surgery in rabbits. J Hand Surg [Am] 26:332–339

18.

Niknejad H, Peirovi H, Jorjani M, Ahmadiani A, Ghanavi J, Seifalian AM (2008) Properties of the amniotic membrane for potential use in tissue engineering. Eur Cell Mater 15:88–99

19.

Hortensius RA, Ebens JH, Dewey MJ, Harley BAC (2018) Incorporation of the amniotic membrane as an immunomodulatory design element in collagen scaffolds for tendon repair. ACS Biomater Sci Eng 4:4367–4377

20.

Arrizabalaga JH, Nollert MU (2019) Human amniotic membrane: a versatile scaffold for tissue engineering. ACS Biomater Sci Eng 4:2226–2236

21.

Ozgenel GY (2004) The effects of a combination of hyaluronic and amniotic membrane on the formation of peritendinous adhesions after flexor tendon surgery in chickens. J Bone Joint Surg (Br) 86:301–307

22.

Leppanen OV, Karjalainen T, Göransson H, Hakamaki A, Havulinna J, Parkkinen J et al (2017) Outcomes after flexor tendon repair combined with the application of human amniotic membrane allograft. J Hand Surg [Am] 42(6):474.e1–474.e8. https://doi.org/10.1016/j.jhsa.2017.03.006

23.

Wang G, Zhao F, Yang D, Wang J, Qiu L, Pang X (2018) Human amniotic epithelial cells regulate osteoblast differentiation through the secretion of TGFβ1 and microRNA-34a-5p. Int J Mol Med 41:791–799
Ethics declarations
Conflict of interest
The authors declare that there is no conflict of interest.
Additional information
Publisher's note
Springer Nature remains neutral with regard to jurisdictional claims in published maps and institutional affiliations.
The original version of this article was revised: The original publication of this paper contain an error in Figure 3.
Level of evidence of study: II
Investigation was performed at the Department of Orthopaedics, Maulana Azad Medical College & Lok Nayak Hospital, New Delhi, India.
About this article
Cite this article
Prakash, S., Kalra, P. & Dhal, A. Flexor tendon repair with amniotic membrane. International Orthopaedics (SICOT) (2020). https://doi.org/10.1007/s00264-020-04752-1
Received:

Accepted:

Published:
Keywords
Flexor tendon

Human amniotic membrane

High-frequency ultrasound

Interleukin-6

TGF-beta-1