Abstract
Purpose
Stump overgrowth is the main problem of limb amputation in children. Many surgical procedures have been developed to overcome the problem, but all have shown inconsistent results. The only surgical procedure that has been successful in preventing overgrowth is capping of the amputated limb with a cartilaginous cap taken from the amputated limb, usually from the head of fibula. A donor site is not available in revision cases. Iliac crest apophysis transfer was suggested to treat the condition, but has never been previously reported. The purpose of this study is to review the results of iliac crest apophysis transfer to prevent stump overgrowth.
Method
Five children with amputation stump overgrowth underwent iliac apophyseal transfer to cap the resection site of the overgrowth.
Results
Retrospective review showed that three of the five suffered recurrent stump overgrowth two to four years after the index surgery. All three were revised again. One patient was lost to follow-up.
Conclusion
Although many studies showed capping of the stump with cartilaginous cap to be successful in preventing stump overgrowth, iliac crest apophysis transfer was only successful in one of four cases available to follow-up (25%). This is not a reliable enough method to be used routinely.
This is a preview of subscription content, log in to check access.
Access options
Buy single article
Instant access to the full article PDF.
US$ 39.95
Price includes VAT for USA
Subscribe to journal
Immediate online access to all issues from 2019. Subscription will auto renew annually.
US$ 199
This is the net price. Taxes to be calculated in checkout.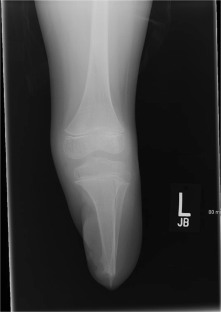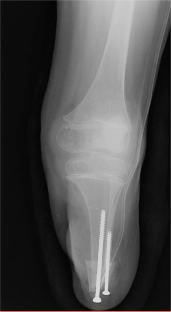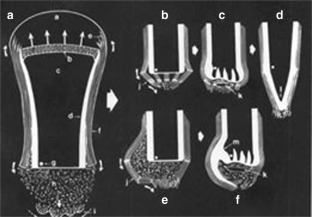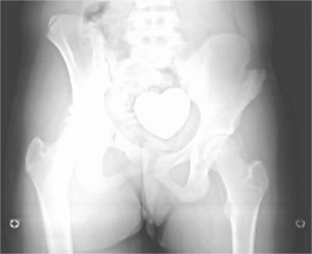 References
1.

Murphy AD, Atkins SE, Thomas DJ, McCombe D, Coombs CJ (2017) The use of vascularised bone capping to prevent and treat amputation stump spiking in the pediatric population. Microsurgery 37(6):589–595

2.

Abraham E, Pellicore RJ, Hamilton RC, Hallman BW, Ghosh L (1986) Stump overgrowth in juvenile amputees. J Pediatr Orthop 6(1):66–71

3.

Jorring K (1971) Amputation in children. A follow-up of 74 children whose lower extremity were amputated. Acta Orthop Scand 42(2):178–186

4.

Davids JR, Meyer LC, Blackhurst DW (1995) Operative treatment of bone overgrowth in children who have an acquired or congenital amputation. J Bone Joint Surg 77(10):1490–1497

5.

Vocke AK, Schmid A (2000) Osseous overgrowth after post-traumatic amputation of the lower extremity in childhood. Arch Orthop Trauma Surg 120(7–8):452–454

6.

Marquardt E (1976) Plastische Operationen bei drohender Knochendurchspießung am kindlichen Oberarmstumpf. Z Orthop 114:711–714

7.

Hugh GW, Setoguchi Y (1992) Marquardt stump capping for overgrowth. JACPOC 27:61

8.

O'Neal ML, Bahner R, Ganey TM, Ogden GA (1996) Osseous overgrowth after amputation in adolescents and children. J Pediatr Orthop 16:78–74

9.

Pfeil J, Marquardt E, Holtz T, Niethard FU, Schneider E, Carstens C (1991) The stump capping procedure to prevent or treat terminal osseous overgrowth. Prosthetics Orthot Int 15(2):96–99

10.

Pellicore RJ, Sciora J, Lambert CN, Hamilton RC (1974) Incidence of bone overgrowth in the juvenile amputee population. Inter Clinic Information Bulletin 13:1–10

11.

Saal FV (1939) Epiphysiodesis combined with amputation. J Bone Joint Surg 21:442

12.

Swanson AB (1972) Silicone-rubber implants to control the overgrowth phenomenon in the juvenile amputee. Inter Clinic Info Bull 11:5–8

13.

Aitken GT (1962) Overgrowth of the amputation stump. Inter Clinic Information Bulletin 1:1–8

14.

Hellstadius A (1947) An investigation, by experiments on animals, of the role played by the epiphyseal cartilage in longitudinal growth. Acta Chir Scand 95:156–166

15.

Speer DP (1981) The pathogenesis of amputation stump overgrowth. Clin Orthop Relat Res 159:294–307

16.

Swanson AB (1969) Bone overgrowth in the juvenile amputee and its control by the use of silicone rubber implants. Inter Clinic Information Bulletin 8:9–18

17.

Tenholder M, Davids JR, Gruber HE, Blackhurst DW (2004) Surgical management of juvenile amputation overgrowth with a synthetic cap. J Pediatr Orthop 24:218–226

18.

Wang GJ, Baugher WH, Stamp WG (1978) Epiphyseal transplant in amputations. Effects on overgrowth in a rabbit model. Clin Orthop Relat Res 130:285–288

19.

Fedorak GT, Watts HG, Cuomo AV, Ballesteros JP, Grant HJ, Bowen RE, Scaduto AA (2015) Osteocartilaginous transfer of the proximal part of the fibula for osseous overgrowth in children with congenital or acquired tibial amputation: surgical technique and results. J Bone Jt Surg Am 1(97(7)):574–581

20.

Fedorak GT, Cuomo AV, Watts HG, Scaduto AA (2017) Management of terminal osseous overgrowth of the humerus with simple resection and osteocartilaginous grafts. J Pediatr Orthop 37(3):e216–e221
Funding
This research received no specific fund.
Ethics declarations
Conflict of interest
The authors declare that they have no conflict of interest.
For this type of study formal consent is not required.
Additional information
Publisher's Note
Springer Nature remains neutral with regard to jurisdictional claims in published maps and institutional affiliations.
About this article
Cite this article
Jahmani, R., Robbins, C. & Paley, D. Iliac crest apophysis transfer to treat stump overgrowth after limb amputation in children: case series and literature review. International Orthopaedics (SICOT) 43, 2601–2605 (2019). https://doi.org/10.1007/s00264-019-04289-y
Received:

Accepted:

Published:

Issue Date:
Keywords
Children amputation

Stump overgrowth

Marquardt

Iliac crest bone grafting