Abstract
Purpose
In recent years, there has been an increasing interest in peri-articular injections (PAI) to control post-operative pain after total knee arthroplasty (TKA). Previous studies have evaluated the effect of PAI using multimodal analgaesic protocols, but the concomitant use of patient-controlled analgesia (PCA) may has masked the genuine effects of PAI. We investigated the efficacy of PAI compared with PCA and determined whether conventional PCA can be effectively replaced with PAI after TKA.
Methods
Eighty patients undergoing unilateral TKA were randomised into two groups. The PCA group consisted of patients who used PCA after surgery, while the PAI group included patients who did not use PCA post-operatively but were given PAI during surgery. We measured changes in visual analogue scale (VAS) scores, straight leg raising (SLR), range of motion (ROM) and consumption of antiemetics or analgaesics.
Results
Pain levels in the PAI group were significantly lower than in the PCA group during two weeks post-operatively (p < 0.05).; functional recovery in the SLR test showed no difference between groups (p > 0.05).; mean ROM showed no difference; (p > 0.05) and there was no difference in the number of patients who needed additional analgaesics. However, antiemetic use was significantly lower for the PAI group (p < 0.05).
Conclusions
PAI offered improved pain control and minimal side effects compared with PCA. Thus, PAI can replace conventional PCA for controlling post-operative pain after TKA.
Access options
Buy single article
Instant access to the full article PDF.
US$ 39.95
Tax calculation will be finalised during checkout.
Subscribe to journal
Immediate online access to all issues from 2019. Subscription will auto renew annually.
US$ 119
Tax calculation will be finalised during checkout.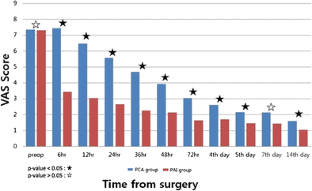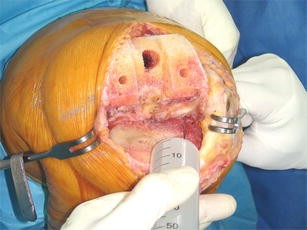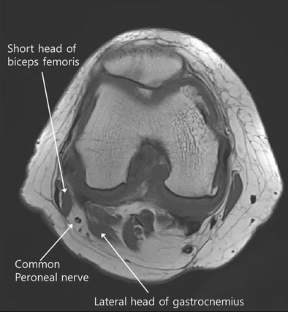 References
1.

Koh IJ, Kim TK, Chang CB, Cho HJ, In Y (2013) Trends in use of total knee arthroplasty in korea from 2001 to 2010. Clin Orthop Relat Res 471:1141–1150

2.

Park KK, Shin KS, Chang CB, Kim SJ, Kim TK (2007) Functional disabilities and issues of concern in female asian patients before TKA. Clin Orthop Relat Res 461:143–152

3.

Trousdale RT, McGrory BJ, Berry DJ, Becker MW, Harmsen WS (1999) Patients' concerns prior to undergoing total hip and total knee arthroplasty. Mayo Clin Proc 74:978–982

4.

Ethgen O, Bruyere O, Richy F, Dardennes C, Reginster JY (2004) Health-related quality of life in total hip and total knee arthroplasty. A qualitative and systematic review of the literature. J Bone Joint Surg Am 86:963–974

5.

Ranawat AS, Ranawat CS (2007) Pain management and accelerated rehabilitation for total hip and total knee arthroplasty. J Arthroplasty 22(7 suppl 3):12–15

6.

Liu SS, Buvanendran A, Rathmell JP, Sawhney M, Bae JJ, Moric M, Perros S, Pope AJ, Poultsides L, Della Valle CJ, Shin NS, McCartney CJ, Ma Y, Shah M, Wood MJ, Manion SC, Sculco TP (2012) Predictors for moderate to severe acute postoperative pain after total hip and knee replacement. Int Orthop 36:2261–2267

7.

Korean knee society (2012) Guidelines for the management of postoperative pain after total knee arthroplasty. Knee Surg Relat Res 24(4):201–207

8.

Raeder JC (2011) Local infiltration analgesia for pain after total knee replacement surgery: a winner or just a strong runner-up? Anesth Analg 113:684–686

9.

Memtsoudis SG, Yoo D, Stundner O, Danninger T, Ma Y, Poultsides L, Kim D, Chisholm M, Jules-Elysee K, Valle AG, Sculco TP (2015) Subsartorial adductor canal vs femoral nerve block for analgesia after total knee replacement. Int Orthop 39:673–680

10.

Toftdahl K, Nikolajsen L, Haraldsted V, Madsen F, Tonnesen EK, Soballe K (2007) Comparison of peri- and intraarticular analgesia with femoral nerve block after total knee arthroplasty: a randomized clinical trial. Acta Orthop 78:172–179

11.

Grass JA (2005) Patient-controlled analgesia. Anesth Analg 101:S44–S61

12.

Macintyre PE (2001) Safety and efficacy of patient-controlled analgesia. Br J Anaesth 87:36–46

13.

Lombardi AV Jr, Berend KR, Mallory TH, Dodds KL, Adams JB (2004) Soft tissue and intra-articular injection of bupivacaine, epinephrine, and morphine has a beneficial effect after total knee arthroplasty. Clin Orthop Relat Res 428:125–130

14.

Vendittoli PA, Makinen P, Drolet P, Lavigne M, Fallaha M, Guertin MC, Varin F (2006) A multimodal anagesia protocol for total knee arthroplasty. J Bone Joint Surg Am 88:282–289

15.

Busch CA, Shore BJ, Bhandari R, Ganapathy S, MacDonald SJ, Bourne RB, Rorabeck CH, McCalden RW (2006) Efficacy of periarticular multimodal drug injection in total knee arthroplasty. A randomized trial. J Bone Joint Surg Am 88:959–963

16.

Mullaji A, Kanna R, Shetty GM, Chavda V, Singh DP (2010) Efficacy of periarticular injection of bupivacaine, fentanyl, and methylprednisolone in total knee arthroplasty: a prospective, randomized trial. J Arthroplasty 25:851–857

17.

Essving P, Axelsson K, Kjellberg J, Wallgren O, Gupta A, Lundin A (2010) Reduced morphine consumption and pain intensity with local infiltration analgesia (LIA) following total knee arthroplasty. Acta Orthop 81:354–360
About this article
Cite this article
Song, MH., Kim, BH., Ahn, SJ. et al. Peri-articular injections of local anaesthesia can replace patient-controlled analgesia after total knee arthroplasty: a randomised controlled study. International Orthopaedics (SICOT) 40, 295–299 (2016). https://doi.org/10.1007/s00264-015-2940-2
Received:

Accepted:

Published:

Issue Date:
Keywords
TKA

Peri-articular injections

Patient-controlled analgesia

Multimodal analgaesic protocols