Abstract
The aim of this study was to evaluate the efficacy of multiple platelet-rich plasma (PRP) injections on the healing of chronic refractory patellar tendinopathy after previous classical treatments have failed. We treated 15 patients affected by chronic jumper's knee, who had failed previous nonsurgical or surgical treatments, with multiple PRP injections and physiotherapy. We also compared the clinical outcome with a homogeneous group of 16 patients primarily treated exclusively with the physiotherapy approach. Multiple PRP injections were performed on three occasions two weeks apart into the site of patellar tendinopathy. Tegner, EQ VAS and pain level were used for clinical evaluation before, at the end of the treatment and at six months follow-up. Complications, functional recovery and patient satisfaction were also recorded. A statistically significant improvement in all scores was observed at the end of the PRP injections in patients with chronic refractory patellar tendinopathy and a further improvement was noted at six months, after physiotherapy was added. Moreover, comparable results were obtained with respect to the less severe cases in the EQ VAS score and pain level evaluation, as in time to recover and patient satisfaction, with an even higher improvement in the sport activity level achieved in the PRP group. The clinical results are encouraging, indicating that PRP injections have the potential to promote the achievement of a satisfactory clinical outcome, even in difficult cases with chronic refractory tendinopathy after previous classical treatments have failed.
Access options
Buy single article
Instant access to the full article PDF.
US$ 39.95
Tax calculation will be finalised during checkout.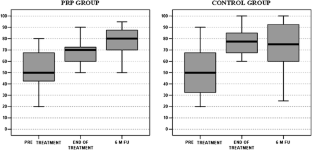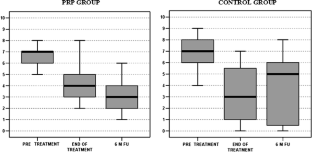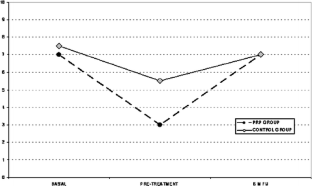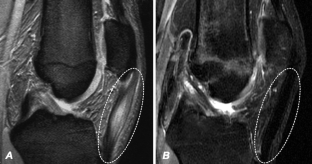 References
1.

Lian OB, Engebretsen L, Bahr R (2005) Prevalence of jumper's knee among elite athletes from different sports: a cross-sectional study. Am J Sport Med 33:561–567

2.

Kettunen JA, Kvist M, Alanen E et al (2002) Long term prognosis for jumper's knee in male athletes. A prospective follow-up study. Am J Sport Med 30(5):689–692

3.

Peers KH, Lysens RJ (2005) Patellar tendinopathy in athletes: current diagnostic and therapeutic recommendations. Sports Med 35:71–87

4.

Young MA, Cook JL, Purdam CR et al (2005) Eccentric decline squat protocol offers superior results at 12 months compared with traditional eccentric protocol for patellar tendinopathy in volleyball players. Br J Sports Med 39(2):102–105

5.

Peers KH, Lysens RJ, Brys P, Bellemans J (2003) Cross-sectional outcome analysis of athletes with chronic patellar tendinopathy treated surgically and by extracorporeal shock wave therapy. Clin J Sport Med 13(2):79–83

6.

Alfredson H, Ohberg L (2005) Neovascularisation in chronic painful patellar tendinosis. Promising results after sclerosing neovessels outside the tendon challenge the need for surgery. Knee Surg Sports Traumatol Arthrosc 13(2):74–80

7.

Ferretti A, Puddu G, Mariani PP, Neri M (1985) The natural history of jumper's knee. Patellar or quadriceps tendonitis. Int Orthop 8(4):239–242

8.

Almekinders L, Temple J (1998) Etiology, diagnosis and treatment of tendonitis: an analysis of the literature. Med Sci Sport Exerc 30(8):1183–1190

9.

Kashiwagi K, Mochizuki Y, Yasunaga Y et al (2004) Effects of transforming growth factor-beta 1 on the early stages of healing of the Achilles tendon in a rat model. Scand J Plast Reconstr Surg Hand Surg 38(4):193–197

10.

Katsura T, Tohyama H, Kondo E et al (2006) Effects of administration of transforming growth factor (TGF)-beta1 and anti-TGF-beta1 antibody on the mechanical properties of the stress-shielded patellar tendon. J Biomech 39(14):2566–2572

11.

Costa MA, Wu C, Pham BV et al (2006) Tissue engineering of flexor tendons: optimization of tenocyte proliferation using growth factor supplementation. Tissue Eng 12(7):1937–1943

12.

Lian O, Holen KJ, Engebretsen L et al (1996) Relationship between symptoms of jumper's knee and the ultrasound characteristics of the patella tendon among high level male volleyball players. Scand J Med Sci Sports 6:291–296

13.

Kon E, Filardo G, Delcogliano M et al (2009) Platelet-rich plasma: new clinical application: a pilot study for treatment of jumper's knee. Injury 40(6):598–603

14.

Josza LG, Kannus P (1997) Human tendons. Anatomy, physiology, and pathology. Human Kinetics Books pp 178–184

15.

Taylor MA, Norman TL, Clovis NB et al (2002) The response of rabbit patellar tendons after autologous blood injection. Med Sci Sports Exerc 34(1):70–73

16.

Edwards SG, Calandruccio JH (2003) Autologous blood injections for refractory lateral epicondylitis. J Hand Surg [Am] 28(2):272–278

17.

Suresh SP, Ali KE, Jones H et al (2006) Medial epicondylitis: is ultrasound guided autologous blood injection an effective treatment? Br J Sports Med 40(11):935–939

18.

Connell DA, Ali KE, Ahmad M et al (2006) Ultrasound-guided autologous blood injection for tennis elbow. Skeletal Radiol 35(6):371–377

19.

James SL, Ali K, Pocock C et al (2007) Ultrasound guided dry needling and autologous blood injection for patellar tendinosis. Br J Sports Med 41(8):518–521

20.

Sanchez A, Sheridan P, Kupp L (2003) Is platelet-rich plasma the perfect enhancement factor? A current review. Int J Oral Maxillofac Implants 18(1):93–103

21.

Kajikawa Y, Morihara T, Sakamoto H et al (2008) Platelet-rich plasma enhances the initial mobilization of circulation-derived cells for tendon healing. J Cell Physiol 215(3):837–845

22.

De Mos M, Van der Windt AE, Jahr H et al (2008) Can platelet-rich plasma enhance tendon repair? A cell culture study. Am J Sports Med 36(6):1171–1178

23.

Virchenko O, Aspenberg P (2006) How can one platelet injection after tendon injury lead to a stronger tendon after 4 weeks? Interplay between early regeneration and mechanical stimulation. Acta Orthop 77(5):806–812

24.

Sanchez M, Anitua E, Azofra J et al (2007) Comparison of surgically repaired Achilles tendon tears using platelet-rich fibrin matrices. Am J Sports Med 35(2):245–251

25.

Mishra A, Pavelko T (2006) Treatment of chronic elbow tendinosis with buffered platelet-rich plasma. Am J Sport Med 34(11):1774–1778
Acknowledgments
Thanks go to M. Lo Presti, M. Delcogliano, S. Zaffagnini, A. Bondi, A. Di Martino, and S. Bassini from the IX Division – Biomechanics Lab, Rizzoli Orthopedic Institute, Bologna, Italy; to A. Cenacchi, F. Pieretti, A. Gabriele, M. Vaccari, A.M. Del Vento, M. Zagarella, V. Roverini, I. Brognara, L. D'Amato and S. Ardone from the Immunohematology and Transfusion Medicine Service, Rizzoli Orthopedic Institute, Bologna, Italy; to E. Pignotti, and K. Smith from Task Force, Rizzoli Orthopedic Institute, Bologna, Italy; and to G. Nanni from Isokinetic, Education Research Department, Bologna, Italy.
About this article
Cite this article
Filardo, G., Kon, E., Della Villa, S. et al. Use of platelet-rich plasma for the treatment of refractory jumper's knee. International Orthopaedics (SICOT) 34, 909–915 (2010). https://doi.org/10.1007/s00264-009-0845-7
Received:

Revised:

Accepted:

Published:

Issue Date:
Keywords
Patellar Tendinopathy

Sport Activity Level

Autologous Growth Factor

Autologous Blood Injection

Physiotherapy Protocol