Abstract
The results of minimally invasive techniques used for total knee replacement are controversial. Despite reported advantages such as faster recovery, there are some concerns regarding component positioning. We compared mini-midvastus versus medial parapatellar arthrotomy with respect to component position and functional results. We included 70 osteoarthritis total knee replacement patients in our study. Patients were randomised for the approach. We recorded Knee Society scores before and after the surgery and radiological component position. Patients were followed up to 12 weeks after the surgery. We found that the mini-midvastus approach was associated with better Knee Society scores six weeks after surgery; after 12 weeks the difference was not statistically significant. We found no difference related to the approach in radiological component position. The mini-midvastus approach is associated with faster recovery and reproduces the same accuracy in component positioning as the medial parapatellar approach.
Résumé
Les techniques de chirurgie mini-invasives sont controversées dans les prothèses totales du genou. En dépit d'une récupération plus rapide, il est nécessaire de bien observer la position des implants. Nous avons comparé un abord mini-midvastus versus à un abord parapatellaire médian sur les critères position des implants et sur les résultats fonctionnels. Matériel et méthode: 70 approches du genou avec remplacement total ont été étudiés. Les patients ont été randomisés selon la voie d'abord. Le score de la Knee Society et l'étude radiologique ont permis l'évaluation de ces prothèses. Les patients ont été suivis 12 semaines après l'intervention chirurgicale. Résultats: nous avons trouvé que l'abord mini-midvastus était associé à un meilleur score fonctionnel 6 semaines après l'intervention. Après 12 semaines, la différence n'est pas statistiquement significative. Nous n'avons pas trouvé de différence en ce qui concerne la position des implants. En conclusion: l'abord mini-midvastus est associé à une récupération plus rapide et, permet de positionner les implants de façon aussi efficace que lors d'un abord parapatellaire médian.
Access options
Buy single article
Instant access to the full article PDF.
USD 39.95
Price excludes VAT (USA)
Tax calculation will be finalised during checkout.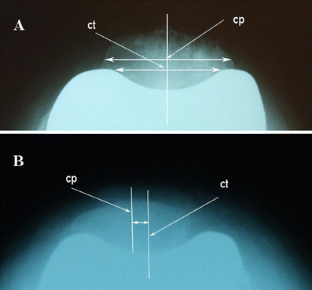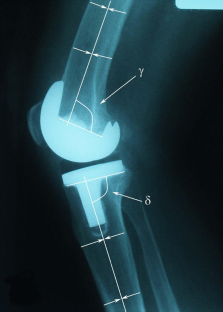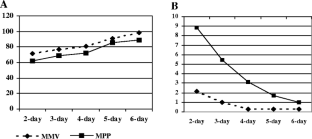 References
Bonutti PM, Mont MA, McMahon M, Ragland PS, Kester M (2004) Minimally invasive total knee arthroplasty. J Bone Joint Surg Am 86:26–32

Burnett S, Hart DJ, Cooper C (1994) A radiographic atlas of osteoarthritis. Springer, London

Dalury DF, Dennis DA (2005) Mini-incision total knee arthroplasty can increase risk of component malalignment. Clin Orthop Relat Res 440:77–81

Haas SB, Cook S, Beksac B (2004) Minimally invasive total knee replacement through a mini midvastus approach: a comparative study. Clin Orthop Relat Res 428:68–73

Insall JN, Dorr LD, Scott RD, Scott WN (1989) Rationale of the Knee Society clinical rating system. Clin Orthop Relat Res 248:13–14

Jeffery RS, Morris RW, Denham RA (1991) Coronal alignment after total knee replacement. J Bone Joint Surg Br 73(5):709–714

Karachalios T, Giotikas D, Roidis N, Poultsides L, Bargiotas K, Malizos KN (2008) Total knee replacement performed with either a mini-midvastus or a standard approach. J Bone Joint Surg Br 90(5):584–591

Kim YH, Kim JS, Kim DY (2007) Clinical outcome and rate of complications after primary total knee replacement performed with quadriceps-sparing or standard arthrotomy. J Bone Joint Surg Br 89:467–470

Kolisek FR, Bonutti PM, Hozack WJ, Purtill J, Sharkey PF, Zelicof SB, Ragland PS, Kester M, Mont MA, Rothman RH (2007) Clinical experience using a minimally invasive surgical approach for total knee arthroplasty: early results of a prospective randomized study compared to a standard approach. J Arthroplasty 22:8–13

Laskin RS, Beksac B, Phongjunakorn A, Pittors K, Davis J, Shim JC, Pavlov H, Petersen M (2004) Minimally invasive total knee replacement through a mini-midvastus incision: an outcome study. Clin Orthop Relat Res 428:74–81

Ritter MA, Faris PM, Keating EM, Meding JB (1994) Postoperative alignment of total knee replacement. Its effect on survival. Clin Orthop Relat Res 299:153–156

Tenholder M, Clarke HD, Scuderi GR (2005) Minimal-incision total knee arthroplasty: the early clinical experience. Clin Orthop Relat Res 440:67–76

Tria AJ Jr, Coon TM (2003) Minimal incision total knee arthroplasty: early experience. Clin Orthop Relat Res 416:185–190

Warth LC, Callaghan JJ, Liu SS, Klein GR, Hozack WJ (2007) Internet promotion of minimally invasive surgery and computer-assisted orthopedic surgery in total knee arthroplasty by members of American Association Of Hip And Knee Surgeons. J Arthroplasty 22(6 Suppl 2):13–16

Whiteside LA (2006) Mini incision: occasionally desirable, rarely necessary: in the affirmative. J Arthroplasty 21(4 Suppl 1):16–18
About this article
Cite this article
Juosponis, R., Tarasevicius, S., Smailys, A. et al. Functional and radiological outcome after total knee replacement performed with mini-midvastus or conventional arthrotomy: controlled randomised trial. International Orthopaedics (SICOT) 33, 1233–1237 (2009). https://doi.org/10.1007/s00264-008-0630-z
Received:

Revised:

Accepted:

Published:

Issue Date:

DOI: https://doi.org/10.1007/s00264-008-0630-z
Keywords