Abstract
Adoptive cell therapy with tumor-infiltrating lymphocytes (TIL) can mediate objective responses in up to 50% of malignant melanoma patients with a good performance status refractory to standard treatments. Current protocols for generation of TILs rely on open surgery for access to tumor tissue. We obtained tumor material by ultrasound-guided core needle biopsy or surgery from melanoma patients with progressive disease and were able to isolate >5 × 106 TILs from 23 of 24 patients who were subsequently treated with these cells. One-third of the individual TIL-positive cultures displayed interferon gamma activity after stimulation with relevant melanoma cell lines. When expanded TILs were used for treatment in combination with daily low dose s.c. IL-2 after prior lymphodepleting chemotherapy, we observed objective clinical responses in one patient treated with TILs obtained from surgery and 4 patients treated with TILs from core biopsies. The results of this study demonstrate for the first time the potential of core biopsies for generation of relevant numbers of TILs that can mediate objective responses in patients with metastatic malignant melanoma. Ultrasound-guided core needle biopsy is a robust, safe and inexpensive approach to obtain tumor tissue for TIL generation, and is especially valuable in instances where surgery is contraindicated.
Access options
Buy single article
Instant access to the full article PDF.
USD 39.95
Price includes VAT (USA)
Tax calculation will be finalised during checkout.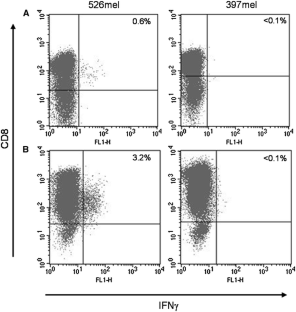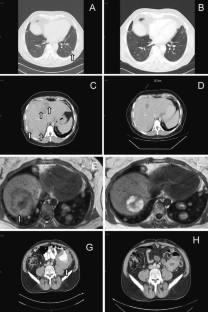 Abbreviations
ACT:

Adoptive cell therapy

CM:

Complete media

CT:

Computed tomography

IFN:

Interferon

HEPES:

4-(2-hydroxyethyl)-1-piperazineethanesulfonic acid)

HLA:

Human leukocyte antigen

IL-2:

Interleukin 2

PEST:

Penicillin-streptomycin

TIL:

Tumor-Infiltrating lymphocyte
References
1.

Muul LM, Spiess PJ, Director EP, Rosenberg SA (1987) Identification of specific cytolytic immune responses against autologous tumor in humans bearing malignant melanoma. J Immunol 138(3):989–995

2.

Rosenberg SA, Dudley ME (2009) Adoptive cell therapy for the treatment of patients with metastatic melanoma. Curr Opin Immunol 21(2):233–240

3.

Dudley ME, Wunderlich JR, Shelton TE, Even J, Rosenberg SA (2003) Generation of tumor-infiltrating lymphocyte cultures for use in adoptive transfer therapy for melanoma patients. J Immunother 26(4):332–342

4.

Dudley ME, Wunderlich JR, Yang JC, Sherry RM, Topalian SL, Restifo NP, Royal RE, Kammula U, White DE, Mavroukakis SA, Rogers LJ, Gracia GJ, Jones SA, Mangiameli DP, Pelletier MM, Gea-Banacloche J, Robinson MR, Berman DM, Filie AC, Abati A, Rosenberg SA (2005) Adoptive cell transfer therapy following non-myeloablative but lymphodepleting chemotherapy for the treatment of patients with refractory metastatic melanoma. J Clin Oncol 23(10):2346–2357

5.

Besser MJ, Shapira-Frommer R, Treves AJ, Zippel D, Itzhaki O, Hershkovitz L, Levy D, Kubi A, Hovav E, Chermoshniuk N, Shalmon B, Hardan I, Catane R, Markel G, Apter S, Ben-Nun A, Kuchuk I, Shimoni A, Nagler A, Schachter J (2010) Clinical responses in a phase II study using adoptive transfer of short-term cultured tumor infiltration lymphocytes in metastatic melanoma patients. Clin Cancer Res 16(9):2646–2655

6.

Lindgren PG (1982) Percutaneous needle biopsy. A new technique. Acta Radiol Diagn (Stockh) 23(6):653–656

7.

Carlsson B, Sadeghi A, Bengtsson M, Wagenius G, Totterman TH (2008) Effector T cell analysis of melanoma tumor-infiltrating lymphocyte cultures using HLA-ABC semimatched melanoma cell lines. J Immunother 31(7):633–643

8.

Carlsson B, Cheng WS, Totterman TH, Essand M (2003) Ex vivo stimulation of cytomegalovirus (CMV)-specific T cells using CMV pp65-modified dendritic cells as stimulators. Br J Haematol 121(3):428–438

9.

Riddell SR, Greenberg PD (1990) The use of anti-CD3 and anti-CD28 monoclonal antibodies to clone and expand human antigen-specific T cells. J Immunol Methods 128(2):189–201

10.

Therasse P, Arbuck SG, Eisenhauer EA, Wanders J, Kaplan RS, Rubinstein L, Verweij J, Van Glabbeke M, van Oosterom AT, Christian MC, Gwyther SG (2000) New guidelines to evaluate the response to treatment in solid tumors. European Organization for Research and Treatment of Cancer, National Cancer Institute of the United States, National Cancer Institute of Canada. J Natl Cancer Inst 92(3):205–216

11.

Eisenhauer EA, Therasse P, Bogaerts J, Schwartz LH, Sargent D, Ford R, Dancey J, Arbuck S, Gwyther S, Mooney M, Rubinstein L, Shankar L, Dodd L, Kaplan R, Lacombe D, Verweij J (2009) New response evaluation criteria in solid tumours: revised RECIST guideline (version 1.1). Eur J Cancer 45(2):228–247

12.

Robbins PF, Dudley ME, Wunderlich J, El-Gamil M, Li YF, Zhou J, Huang J, Powell DJ Jr, Rosenberg SA (2004) Cutting edge: persistence of transferred lymphocyte clonotypes correlates with cancer regression in patients receiving cell transfer therapy. J Immunol 173(12):7125–7130

13.

Goff SL, Smith FO, Klapper JA, Sherry R, Wunderlich JR, Steinberg SM, White D, Rosenberg SA, Dudley ME, Yang JC (2010) Tumor infiltrating lymphocyte therapy for metastatic melanoma: analysis of tumors resected for TIL. J Immunother 33(8):840–847

14.

Schwartzentruber DJ (2001) High-dose interleukin-2 is an intensive treatment regardless of the venue of administration. Cancer J 7(2):103–104
Acknowledgments
We are grateful to all patients. The Research Foundation Stiftelsen Onkologiska Klinikens i Uppsala Forskningsfond has kindly supported this study. This study was supported by grants to Prof. T. H. Tötterman from the Swedish Cancer Society, Uppsala University and Hospital (ALF) and Lion's Cancer Fund.
Conflict of interest
The authors declare no conflict of interest.
Additional information
Gustav J. Ullenhag and Arian M. Sadeghi contributed equally to this paper.
About this article
Cite this article
Ullenhag, G.J., Sadeghi, A.M., Carlsson, B. et al. Adoptive T-cell therapy for malignant melanoma patients with TILs obtained by ultrasound-guided needle biopsy. Cancer Immunol Immunother 61, 725–732 (2012). https://doi.org/10.1007/s00262-011-1182-4
Received:

Accepted:

Published:

Issue Date:
Keywords
Melanoma

Tumor-infiltrating lymphocyte

Adoptive cell therapy

Core needle biopsy