Abstract
Objectives
To assess the diagnostic performance of magnetic resonance imaging (MRI) in a large cohort of pregnant females with suspected acute appendicitis and to determine the frequency of non-appendiceal causes of abdominal pain identified by MRI in this population.
Methods
This HIPAA compliant, retrospective study was IRB-approved and informed consent was waived. 212 MRI exams were performed consecutively on pregnant women aged 17–47 years old suspected of having acute appendicitis; eight exams were excluded and analyzed separately due to equivocal findings or lack of clinical follow up. Radiology reports for the MRI and any preceding ultrasound exams were reviewed as well as the patients' electronic medical record for surgical, pathological, or clinical follow up.
Results
Fifteen (7.3%) of 204 MRI scans were determined to be positive for appendicitis, 14 of which were proven on surgical pathology, and one was found to have ileocecal diverticulitis. Out of the remaining 189 scans, none were subsequently shown to have acute appendicitis either surgically or based on clinical follow up. Negative predictive value (NPV) was 100% and positive predictive value was 93.3%. Sensitivity and specificity were 100% and 99.5%, respectively. Non-appendiceal findings which may have accounted for the patient's abdominal pain were seen in 91 (44.2%) of 189 scans. The most common extra-appendiceal causes of abdominal pain identified on MRI include degenerating fibroids (n = 11), significant hydronephrosis (n = 12), cholelithiasis (n = 6), and pyelonephritis (n = 3).
Conclusion
Our large study cohort of pregnant patients confirms MRI to be of high diagnostic value in the workup of acute appendicitis with 100% NPV and sensitivity and 99.5% specificity. Furthermore, an alternative diagnosis for abdominal pain in this patient population can be made in nearly half of MRI exams which are deemed negative for appendicitis.
Access options
Buy single article
Instant access to the full article PDF.
USD 39.95
Price excludes VAT (USA)
Tax calculation will be finalised during checkout.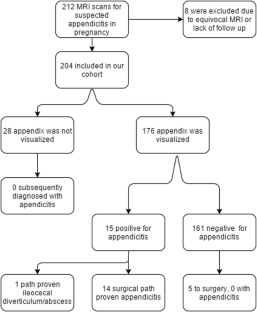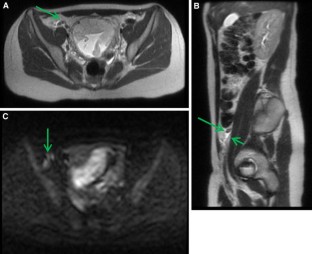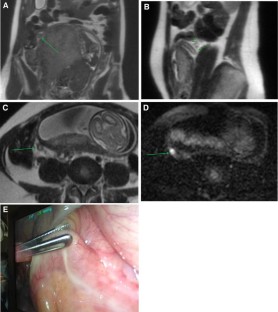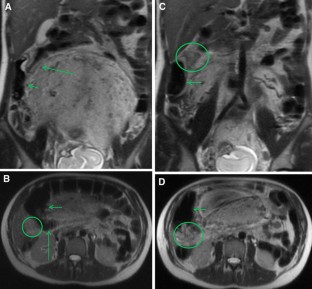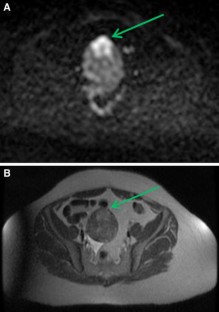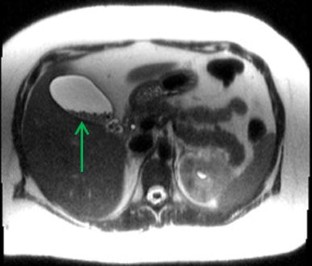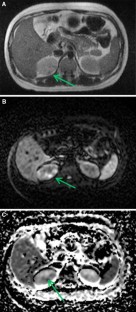 References
Bendeck SE, Nino-Murcia M, Berry GJ, et al. (2002) Imaging for suspected appendicitis: negative appendectomy and perforation rates. Radiology 225:131–136

Balthazar EJ, Rofsky NM, Zucker R (1998) Appendicitis: the impact of computed tomography imaging on negative appendectomy and perforation rates. Am J Gastroenterol 93:768–771

Kaiser S, Jorulf H, Soderman E, et al. (2004) Impact of radiologic imaging on the surgical decision-making process in suspected appendicitis in children. Acad Radiol 11:971–979

Brenner DJ, Hall EJ (2007) Computed tomography: an increasing source of radiation exposure. N Engl J Med 357:2277–2284

Hurwitz LM, Yoshizumi T, Reiman RE, et al. (2006) Radiation dose to the fetus from body MDCT during early gestation. AJR 186:871–876

Andersen B, Nielsen TF (1999) Appendicitis in pregnancy: diagnosis, management and complications. Acta Obstet Gynecol Scand 78(9):758–762

Long SS, Long C, Lai H, et al. (2011) Imaging strategies for right lower quadrant pain in pregnancy. AJR 196:4–12

Tracey M, Fletcher HS (2000) Appendicitis in pregnancy. Am Surg 66:555–559

Pedrosa I, Lafornara M, Pandharipande PV, Goldsmith JD, Rofsky NM (2009) Pregnant patients suspected of having acute appendicitis: effect of MR imaging on negative laparotomy rate and appendiceal perforation rate. Radiology 250(3):749–757

Rapp EJ, Naim F, Kadivar K, Davarpanah A, Cornfeld D (2013) Integrating MR imaging into the clinical workup of pregnant patients suspected of having appendicitis is associated with a lower negative laparotomy rate: single-institution study. Radiology 267(1):137–144

Theilen LH, Mellnick VM, Longman RE, et al. (2015) Utility of magnetic resonance imaging for suspected appendicitis in pregnant women. Am J Obstet Gynecol 212:345.e1–345.e6

Al-Qudah MS, Amr M, Sroujieh A, Issa A (1999) Appendectomy in pregnancy: the experience of a university hospital. J Obstet Gynaecol 19(4):362–364

Pedrosa I, Levine D, et al. (2006) MR imaging evaluation of acute appendicitis in pregnancy. Radiology 238(3):891–899

Petkovska I, Martin DR, et al. (2016) Accuracy of unenhanced mr imaging in the detection of acute appendicitis: single-institution clinical performance review. Radiology 279:451–460

Lev-Toaff AS, Coleman BG, Arger PH, et al. (1987) Leiomyomas in pregnancy: sonographic study. Radiology. 164(2):375–380

Oto A, Ernst RD, Shah R, et al. (2005) Right-lower-quadrant pain and suspected appendicitis in pregnant women: evaluation with MR imaging—initial experience. Radiology 234:445–451
Ethics declarations
Conflict of interest
The authors declare that they have no conflicts of interest.
Ethical approval
All procedures performed in studies involving human participants were in accordance with the ethical standards of the institutional and/or national research committee and with the 1964 Helsinki declaration and its later amendments or comparable ethical standards. For this type of study, formal consent is not required.
About this article
Cite this article
Kereshi, B., Lee, K.S., Siewert, B. et al. Clinical utility of magnetic resonance imaging in the evaluation of pregnant females with suspected acute appendicitis. Abdom Radiol 43, 1446–1455 (2018). https://doi.org/10.1007/s00261-017-1300-7
Published:

Issue Date:

DOI: https://doi.org/10.1007/s00261-017-1300-7
Keywords