Abstract
Corkscrew esophagus (also referred as rosary bead esophagus) is a classic finding of diffuse esophageal spasm (DES) in barium studies reflecting abnormal contractions, leading to compartmentalization and curling of the esophagus, ultimately giving an appearance similar to a corkscrew or rosary beads. We review the pathophysiology of this finding, correlating it to corkscrew and rosary images that originated this classic description.
Access options
Buy single article
Instant access to the full article PDF.
USD 39.95
Price includes VAT (USA)
Tax calculation will be finalised during checkout.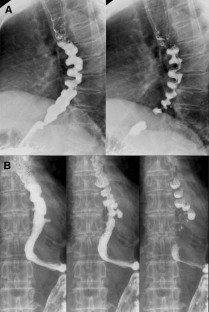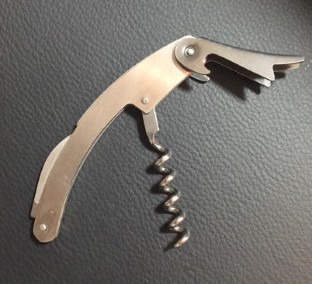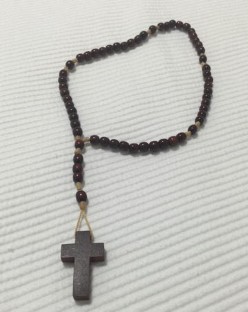 References
1.

Carucci LR, Turner MA (2015) Dysphagia revisited: common and unusual causes. RadioGraphics 35:105–122

2.

Chen YM, Ott Dh, Hewson EG, et al. (1989) Diffuse esophageal spasm: radiographic and manometric correlation. Radiology 170:807–810
Ethics declarations
Funding
No funding was received for this study.
Conflict of interest
The authors declare that they have no conflict of interest.
Ethical approval
This article does not contain any studies with human participants or animals performed by any of the authors.
Informed consent
Statement of informed consent was not applicable since the manuscript does not contain any patient data.
About this article
Cite this article
Fonseca, E.K.U.N., Yamauchi, F.I., Tridente, C.F. et al. Corkscrew esophagus. Abdom Radiol 42, 985–986 (2017). https://doi.org/10.1007/s00261-016-0965-7
Keywords
Esophagus

Esophageal motility disorders

Barium

Upper gastrointestinal tract

Radiography