Abstract
Objective
To establish the incidence and define the nature of complications occurring following image-guided musculoskeletal injections at our institution.
Materials and methods
All patients undergoing image-guided musculoskeletal injection during the study period (16/3/2016 to 24/01/2020) were included. Departmental records were reviewed to identify all patients describing possible complications following injection, what therapy was required (if any) and what the outcome was. No patients were excluded. Complications were classified as minor or major. Injections were categorised as follows: cervical spine, lumbar facet joint, lumbar nerve root, caudal epidural and 'other'. The complication rate for each individual category of procedure was compared with the combined complication rate for all other categories by constructing contingency tables and using Fisher's exact test.
Results
A total of 8226 patients underwent image-guided musculoskeletal injections within the study period. Exactly 100 patients were identified as having reported a complication, producing an overall complication rate of 1.2%. One complication was categorised as 'major', with the patient requiring expedited surgery. The remainder (99 patients) were categorised as having experienced minor complications. The incidence of complications after 'other' injections was significantly greater than for other categories of injection (1.86%, p = 0.028). There was no significant difference in the complication rate for cervical spine (0.93%, p = 0.257), lumbar nerve root (0.85%, p = 0.401), lumbar facet joint (0.67%, p = 0.326) or caudal epidural (1.29%, p = 0.687) injections. 'Other' injections were subsequently further sub-categorised by anatomical site and imaging modality used. Glenohumeral (2.97%, p = 0.0361) and sacro-iliac (3.51%, p = 0.0498) joint injections were associated with a significantly increased risk of complications. There was no difference in the incidence of complications with fluoroscopic or ultrasound guidance.
Conclusion
In conclusion, image-guided musculoskeletal injections are safe and well-tolerated procedures. Complications are rare, occurring in just 1.2% of patients. 99% of complications are minor, either not requiring intervention or resolving with simple supportive treatment.
Access options
Buy single article
Instant access to the full article PDF.
US$ 39.95
Tax calculation will be finalised during checkout.
Subscribe to journal
Immediate online access to all issues from 2019. Subscription will auto renew annually.
US$ 119
Tax calculation will be finalised during checkout.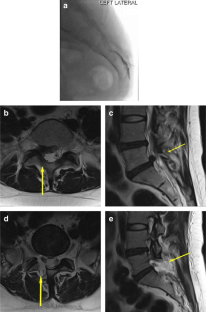 References
1.

Stephens MB, Beutler AI, O'Connor FG. Musculoskeletal injections: a review of the evidence. Am Fam Physician. 2008;78(8):971–6.

2.

Monseau AJ, Nizran PS. Common injections in musculoskeletal medicine. Prim Care. 2013;40(4):987–1000 ix-x.

3.

Gutierrez M, Di Matteo A, Rosemffet M, Cazenave T, Rodriguez-Gil G, Diaz CH, et al. Short-term efficacy to conventional blind injection versus ultrasound-guided injection of local corticosteroids in tenosynovitis in patients with inflammatory chronic arthritis: a randomized comparative study. Joint Bone Spine. 2016;83(2):161–6.

4.

Maricar N, Parkes MJ, Callaghan MJ, Felson DT, O'Neill TW. Where and how to inject the knee--a systematic review. Semin Arthritis Rheum. 2013;43(2):195–203.

5.

Soh E, Li W, Ong KO, Chen W, Bautista D. Image-guided versus blind corticosteroid injections in adults with shoulder pain: a systematic review. BMC Musculoskelet Disord. 2011;12:137.

6.

MacMahon PJ, Huang AJ, Palmer WE. Spine injectables: what is the safest cocktail? AJR Am J Roentgenol. 2016;207(3):526–33.

7.

Goodman BS, Posecion LW, Mallempati S, Bayazitoglu M. Complications and pitfalls of lumbar interlaminar and transforaminal epidural injections. Curr Rev Musculoskelet Med. 2008;1(3–4):212–22.

8.

Khalilzadeh O, Baerlocher MO, Shyn PB, Connolly BL, Devane AM, Morris CS, et al. Proposal of a new adverse event classification by the Society of Interventional Radiology Standards of Practice Committee. J Vasc Interv Radiol 2017;28(10):1432–1437 e3.

9.

Manchikanti L, Malla Y, Wargo BW, Cash KA, Pampati V, Fellows B. A prospective evaluation of complications of 10,000 fluoroscopically directed epidural injections. Pain Physician. 2012;15(2):131–40.

10.

Manchikanti L, Malla Y, Wargo BW, Cash KA, Pampati V, Fellows B. Complications of fluoroscopically directed facet joint nerve blocks: a prospective evaluation of 7,500 episodes with 43,000 nerve blocks. Pain Physician. 2012;15(2):E143–50.

11.

Sibbitt WL Jr, Peisajovich A, Michael AA, et al. Does sonographic needle guidance affect the clinical outcome of intraarticular injections? J Rheumatol. 2009;36(9):1892–902. https://doi.org/10.3899/jrheum.090013.

12.

Wang DT, Dubois M, Tutton SM. Complications in musculoskeletal intervention: important considerations. Semin Intervent Radiol. 2015;32(2):163–73.

13.

Albert C, Brocq O, Gerard D, Roux C, Euller-Ziegler L. Septic knee arthritis after intra-articular hyaluronate injection. Two case reports. Joint Bone Spine. 2006;73(2):205–7.

14.

Weingarten TN, Hooten WM, Huntoon MA. Septic facet joint arthritis after a corticosteroid facet injection. Pain Med. 2006;7(1):52–6.

15.

Rhee YG, Cho NS, Kim BH, Ha JH. Injection-induced pyogenic arthritis of the shoulder joint. J Shoulder Elb Surg. 2008;17(1):63–7.

16.

Petersen SK, Hansen I, Andreasen RA. Low frequency of septic arthritis after arthrocentesis and intra-articular glucocorticoid injection. Scand J Rheumatol. 2019;48(5):393–7.

17.

Bruens ML, van der Zaag-Loonen HJ, Steenstra F, Stemerding AM, Wijngaarden S. Septic arthritis after intra-articular injection is rare: does the Taskforce Infection Prevention use a sledgehammer to crack a nut? Ned Tijdschr Geneeskd. 2016;160:D789.

18.

Hooten WM, Mizerak A, Carns PE, Huntoon MA. Discitis after lumbar epidural corticosteroid injection: a case report and analysis of the case report literature. Pain Med. 2006;7(1):46–51.

19.

Simopoulos TT, Kraemer JJ, Glazer P, Bajwa ZH. Vertebral osteomyelitis: a potentially catastrophic outcome after lumbar epidural steroid injection. Pain Physician. 2008;11(5):693–7.

20.

Koka VK, Potti A. Spinal epidural abscess after corticosteroid injections. South Med J. 2002;95(7):772–4.

21.

Hooten WM, Kinney MO, Huntoon MA. Epidural abscess and meningitis after epidural corticosteroid injection. Mayo Clin Proc. 2004;79(5):682–6.

22.

Venkatesan AM, Kundu S, Sacks D, Wallace MJ, Wojak JC, Rose SC, et al. Practice guidelines for adult antibiotic prophylaxis during vascular and interventional radiology procedures. Written by the Standards of Practice Committee for the Society of Interventional Radiology and Endorsed by the Cardiovascular Interventional Radiological Society of Europe and Canadian Interventional Radiology Association [corrected]. J Vasc Interv Radiol. 2010;21(11):1611–30 quiz 31.

23.

McGrath JM, Schaefer MP, Malkamaki DM. Incidence and characteristics of complications from epidural steroid injections. Pain Med. 2011;12(5):726–31.

24.

Stout A, Friedly J, Standaert CJ. Systemic absorption and side effects of locally injected glucocorticoids. PM R. 2019;11(4):409–19.

25.

Dort K, Padia S, Wispelwey B, Moore CC. Adrenal suppression due to an interaction between ritonavir and injected triamcinolone: a case report. AIDS Res Ther. 2009;6:10.

26.

Maviki M, Cowley P, Marmery H. Injecting epidural and intra-articular triamcinolone in HIV-positive patients on ritonavir: beware of iatrogenic Cushing's syndrome. Skelet Radiol. 2013;42(2):313–5.

27.

Kompel AJ, Roemer FW, Murakami AM, Diaz LE, Crema MD, Guermazi A. Intra-articular corticosteroid injections in the hip and knee: perhaps not as safe as we thought? Radiology. 2019;293(3):656–63.

28.

Simeone FJ, Vicentini JRT, Bredella MA, Chang CY. Are patients more likely to have hip osteoarthritis progression and femoral head collapse after hip steroid/anesthetic injections? A retrospective observational study. Skelet Radiol. 2019;48(9):1417–26.

29.

MacMahon PJ, Eustace SJ, Kavanagh EC. Injectable corticosteroid and local anesthetic preparations: a review for radiologists. Radiology. 2009;252(3):647–61.

30.

Phillips OC, Ebner H, Nelson AT, Black MH. Neurologic complications following spinal anesthesia with lidocaine: a prospective review of 10,440 cases. Anesthesiology. 1969;30(3):284–9.

31.

Jayaram P, Kennedy DJ, Yeh P, Dragoo J. Chondrotoxic effects of local anesthetics on human knee articular cartilage: a systematic review. PM R. 2019;11(4):379–400.
Ethics declarations
Conflict of interest
The authors declare that they have no conflict of interest.
Additional information
Publisher's note
Springer Nature remains neutral with regard to jurisdictional claims in published maps and institutional affiliations.
About this article
Cite this article
Hynes, J.P., Fhlatharta, M.N., Ryan, J.W. et al. Complications in image-guided musculoskeletal injections. Skeletal Radiol 50, 343–349 (2021). https://doi.org/10.1007/s00256-020-03565-y
Received:

Revised:

Accepted:

Published:

Issue Date:
Keywords
Musculoskeletal injection

Complications

Corticosteroid

Interventional radiology