Abstract
Objective
To evaluate the MRI findings in the lumbar spines of asymptomatic elite junior tennis players.
Materials and Methods
The lumbar spine MRI studies of 98 asymptomatic junior elite tennis players (51 male, 47 female) with a mean age of 18 years (age range 11.2–26.3 years; standard deviation 3.1) was reviewed by two consultant musculoskeletal radiologists using consensus opinion. Images were assessed using accepted classification systems.
Results
Four players (4 %) had no abnormality. Facet joint arthropathy occurred in 89.7 % of the players, being mild in 84.5 % of cases. There were 41 synovial cysts in 22.4 % of the cohort all occurring in the presence of facet arthropathy. Disc degeneration was noted in 62.2 % of players, being mild in 76.2 % of those affected. Disc herniation was noted in 30.6 % of players, with 86.1 % of these being broad based and 13.9 % being focal. There was nerve root compression in 2 %. There were 41 pars interarticularis abnormalities in 29.6 % of patients, 63.4 % of these being grades 1–3. There was grade 1 spondylolisthesis in 5.1 % of players. The prevalence of facet joint arthropathy, disc degeneration, disc herniation and pars interarticularis fracture was lower in female players than in male and lower in the under 16-year-olds compared with the over 20-year-olds.
Conclusion
There is a significant amount of underlying pathology that would normally go undetected in this group of asymptomatic elite athletes. Whilst these findings cannot be detected clinically, their relevance is in facilitating appropriate prehabilitation to prevent loss of playing time and potentially career-ending injuries.
This is a preview of subscription content, log in to check access.
Access options
Buy single article
Instant access to the full article PDF.
US$ 39.95
Tax calculation will be finalised during checkout.
Subscribe to journal
Immediate online access to all issues from 2019. Subscription will auto renew annually.
US$ 199
Tax calculation will be finalised during checkout.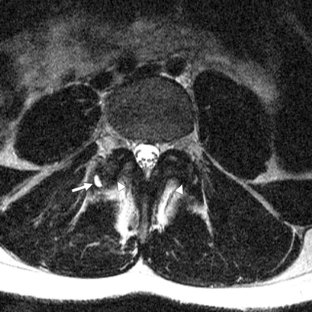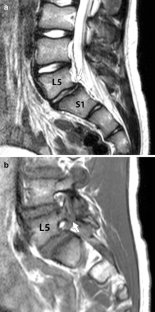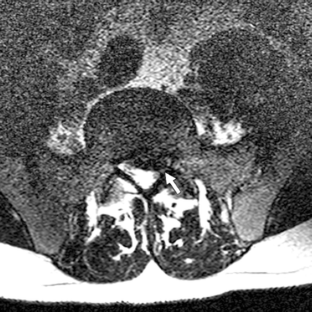 References
1.

Hutchinson MR, Laprade RF, Burnett 2nd QM, Moss R, Terpstra J. Injury surveillance at the USTA Boys' Tennis Championships: a 6-yr study. Med Sci Sports Exerc. 1995;27(6):826–30.

2.

Silva RT, Takahashi R, Berra B, Cohen M, Matsumoto MH. Medical assistance at the Brazilian juniors tennis circuit—a one-year prospective study. J Sci Med Sport. 2003;6(1):14–18.

3.

Beachy G, Akau CK, Martinson M, Olderr TF. High school sports injuries. A longitudinal study at Punahou School: 1988 to 1996. Am J Sports Med. 1997;25(5):675–81.

4.

Pluim BM, Staal JB, Windler GE, Jayanthi N. Tennis injuries: occurrence, aetiology, and prevention. Br J Sports Med. 2006;40(5):415–23.

5.

Sallis RE, Jones K, Sunshine S, Smith G, Simon L. Comparing sports injuries in men and women. Int J Sports Med. 2001;22(6):420–3.

6.

Winge S, Jorgensen U, Lassen NA. Epidemiology of injuries in Danish championship tennis. Int J Sports Med. 1989;10(5):368–71.

7.

Baxter-Jones A, Maffulli N, Helms P. Low injury rates in elite athletes. Arch Dis Child. 1993;68(1):130–2.

8.

Hjelm N, Werner S, Renstrom P. Injury profile in junior tennis players: a prospective two year study. Knee Surg Sports Traumatol Arthrosc. 2010;18(6):845–50.

9.

Campbell A, Straker L, O'Sullivan P, Elliott B, Reid M. Lumbar loading in the elite adolescent tennis serve: link to low back pain. Med Sci Sports Exerc. 2013;45(8):1562–8.

10.

Chow JW, Shim JH, Lim YT. Lower trunk muscle activity during the tennis serve. J Sci Med Sport. 2003;6(4):512–8.

11.

Abrams GD, Renstrom PA, Safran MR. Epidemiology of musculoskeletal injury in the tennis player. Br J Sports Med. 2012;46(7):492–8.

12.

Sward L, Hellstrom M, Jacobsson B, Peterson L. Back pain and radiologic changes in the thoraco-lumbar spine of athletes. Spine. 1990;15(2):124–9.

13.

Ferguson RJ, McMaster JH, Stanitski CL. Low back pain in college football linemen. J Sports Med. 1974;2(2):63–9.

14.

Marks MR, Haas SS, Wiesel SW. Low back pain in the competitive tennis player. Clin Sports Med. 1988;7(2):277–87.

15.

Chard MD, Lachmann SM. Racquet sports—patterns of injury presenting to a sports injury clinic. Br J Sports Med. 1987;21(4):150–3.

16.

Barile A, Limbucci N, Splendiani A, Gallucci M, Masciocchi C. Spinal injury in sport. Eur J Radiol. 2007;62(1):68–78.

17.

Alyas F, Turner M, Connell D. MRI findings in the lumbar spines of asymptomatic, adolescent, elite tennis players. Br J Sports Med. 2007;41(11):836–41. discussion 841.

18.

Pfirrmann CW, Metzdorf A, Zanetti M, Hodler J, Boos N. Magnetic resonance classification of lumbar intervertebral disc degeneration. Spine. 2001;26(17):1873–8.

19.

Modic MT, Masaryk TJ, Ross JS, Carter JR. Imaging of degenerative disk disease. Radiology. 1988;168(1):177–86.

20.

Fardon DF, Milette PC. Nomenclature and classification of lumbar disc pathology. Recommendations of the Combined task Forces of the North American Spine Society, American Society of Spine Radiology, and American Society of Neuroradiology. Spine. 2001;26(5):E93–E113.

21.

Weishaupt D, Zanetti M, Hodler J, Boos N. MR imaging of the lumbar spine: prevalence of intervertebral disk extrusion and sequestration, nerve root compression, end plate abnormalities, and osteoarthritis of the facet joints in asymptomatic volunteers. Radiology. 1998;209(3):661–6.

22.

Hollenberg GM, Beattie PF, Meyers SP, Weinberg EP, Adams MJ. Stress reactions of the lumbar pars interarticularis: the development of a new MRI classification system. Spine. 2002;27(2):181–6.

23.

Meyerding HW. Spondylolisthesis. Surg Gynecol Obstet. 1932;54:371–7.

24.

Altman DGM, Bryant TN, Gardner M. Statistics with confidence. London: Wiley-Blackwell; 2000.

25.

Jensen MC, Brant-Zawadzki MN, Obuchowski N, Modic MT, Malkasian D, Ross JS. Magnetic resonance imaging of the lumbar spine in people without back pain. N Engl J Med. 1994;331(2):69–73.

26.

Chow JW, Park SA, Tillman MD. Lower trunk kinematics and muscle activity during different types of tennis serves. Sports Med Arthrosc Rehabil Ther Technol. 2009;1(1):24.

27.

Videman T, Battie MC, Gill K, Manninen H, Gibbons LE, Fisher LD. Magnetic resonance imaging findings and their relationships in the thoracic and lumbar spine. Insights into the etiopathogenesis of spinal degeneration. Spine. 1995;20(8):928–35.

28.

Pathria M, Sartoris DJ, Resnick D. Osteoarthritis of the facet joints: accuracy of oblique radiographic assessment. Radiology. 1987;164(1):227–30.

29.

Hadley LA. Anatomico-roentgenographic studies of the posterior spinal articulations. Am J Roentgenol Radium Ther Nucl Med. 1961;86:270–6.

30.

Metz CE. ROC methodology in radiologic imaging. Invest Radiol. 1986;21(9):720–33.

31.

Eyster EF, Scott WR. Lumbar synovial cysts: report of eleven cases. Neurosurgery. 1989;24(1):112–5.

32.

Doyle AJ, Merrilees M. Synovial cysts of the lumbar facet joints in a symptomatic population: prevalence on magnetic resonance imaging. Spine. 2004;29(8):874–8.

33.

Salminen JJ, Erkintalo MO, Pentti J, Oksanen A, Kormano MJ. Recurrent low back pain and early disc degeneration in the young. Spine. 1999;24(13):1316–21.

34.

Ranson CA, Kerslake RW, Burnett AF, Batt ME, Abdi S. Magnetic resonance imaging of the lumbar spine in asymptomatic professional fast bowlers in cricket. J Bone Joint Surg Br. 2005;87(8):1111–6.

35.

Bennett DL, Nassar L, DeLano MC. Lumbar spine MRI in the elite-level female gymnast with low back pain. Skeletal Radiol. 2006;35(7):503–9.

36.

Hardcastle P, Annear P, Foster DH, Chakera TM, McCormick C, Khangure M, et al. Spinal abnormalities in young fast bowlers. J Bone Joint Surg Br. 1992;74(3):421–5.

37.

Peng B, Hou S, Wu W, Zhang C, Yang Y. The pathogenesis and clinical significance of a high-intensity zone (HIZ) of lumbar intervertebral disc on MR imaging in the patient with discogenic low back pain. Eur Spine J. 2006;15(5):583–7.

38.

Aprill C, Bogduk N. High-intensity zone: a diagnostic sign of painful lumbar disc on magnetic resonance imaging. Br J Radiol. 1992;65(773):361–9.

39.

Carragee EJ, Paragioudakis SJ, Khurana S. 2000 Volvo Award winner in clinical studies: lumbar high-intensity zone and discography in subjects without low back problems. Spine. 2000;25(23):2987–92.

40.

Maquirriain J, Ghisi JP. The incidence and distribution of stress fractures in elite tennis players. Br J Sports Med. 2006;40(5):454–9; discussion 459.
Acknowledgments
No grants of funding were required for this study.
Conflict of interest
There is no conflict of interest.
About this article
Cite this article
Rajeswaran, G., Turner, M., Gissane, C. et al. MRI findings in the lumbar spines of asymptomatic elite junior tennis players. Skeletal Radiol 43, 925–932 (2014). https://doi.org/10.1007/s00256-014-1862-1
Received:

Accepted:

Published:

Issue Date:
Keywords
Lumbar

Spine

MRI

Tennis

Elite

Adolescent

Degenerative change