Abstract
Mediterranean Spain is a region with intensive agricultural production combined with an important seasonal water demand for water supply. High application rates of inorganic nitrogen fertiliser, input of plant protection products and intensive irrigation, sometimes with treated wastewater, is a common practice. As a result, most aquifers show nitrate contamination problems of agricultural origin. Data on pesticide residues is scarce, as systematic monitoring is not currently done. In Majorca Island, values up to 700 mg/l of nitrate in groundwater have been observed. To analyse the current situation derived from non-point pollution, several actions have been taken at different scales: declaration of a nitrate vulnerable zone, field experiments to evaluate nitrogen transport to the aquifer and the development of a GIS-simulation model to generate nitrate risk maps.
Access options
Buy single article
Instant access to the full article PDF.
USD 39.95
Price excludes VAT (USA)
Tax calculation will be finalised during checkout.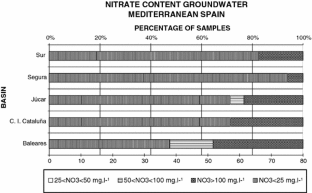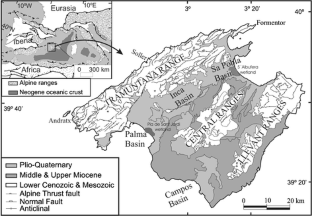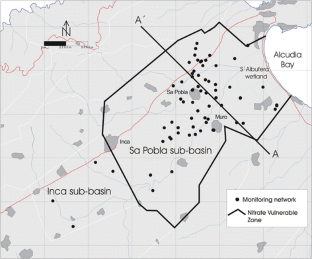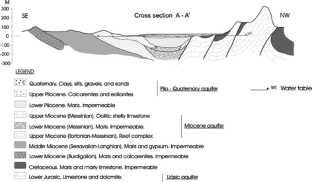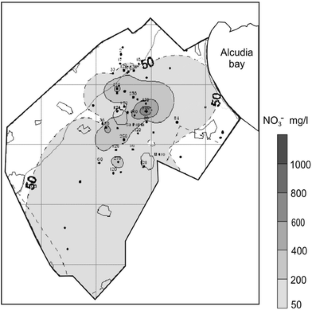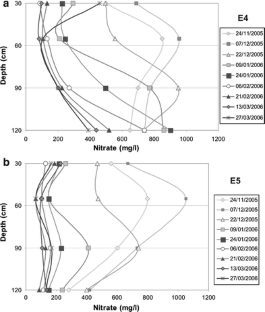 Similar content being viewed by others
References
ACA (2005) Characterisation of water masses and risk analysis to comply with the water framework directive (2000/60/CE) to the internal basins of Catalunya complying with articles 5, 6 and 7 of the directive (in Catalan). Generalitat de Catalunya. Dep. De Medi Ambient i Habitatge, p 91

Appelo CAJ, Postma D (1993) Geochemistry, groundwater and pollution (ed) Balkema, Rotterdam

Asano T, Levine D (1995) Wastewater reclamation, recycling and reuse: past, present and future. Paper presented at the 2nd international symposium on wastewater reclamation and reuse, International Association on Water Quality, Iraklio, Greece, pp 17– 20, October 5–17

Barón A (2003) Conflicts produced between the S'Albufera wetland and the aquifer which feeds it. In: Fornés JM, y Llamas MR (eds) Conflicts between the development of groundwater and the conservation of wetlands: Mediterranean coast. Fundación Marcelino Botín, Santander, pp 389 (In Spanish)

BCPC (1995) Pesticide movement to water. In: Walker A, Allen R, Bailey S, Blair A, Brown C, Günter C, Lake P, Nicholls C (eds). British Crop Protection Council, monograph 62

Bejarano C, Cabrera MC, Candela L, De Paz JM (2003) Elaboration of a nitrate leachate map using a GIS simulation coupling method: application to the La Aldea aquifer (Gran Canaria). Bol Geologico y Minero 114(2):213–224

Campos C (1998) Faecal pollution indicators in the treated wastewater reutilization in soils (In Spanish). PhD, Universidad de Barcelona, Spain

Candela L, Mariño (2004) Simulation of 2,4D herbicide transport through the unsaturated zone using an analytical model. J Environ Anal Chem 84:123–131

Candela L, Fabregat S, Josa A, Mas J (2003) Treated urban wastewater reuse for irrigation of a golf course and impact on soil and groundwater: risk assessment of wastewater re-use on groundwater quality. In: Proceedings of symposium HS04 held during IUGG2003 at Sapporo, July 2003. IAHS Publ. 285, 2003

CHJ (2004) Júcar pilot river basin, provisional Article 5. Report pursuant to the water framework directive. Ministerio de Medio Ambiente Confederación Hidrográfica del Júcar, p 208

Corwin DL, Loague K, Ellsworth (1998) GIS-based modelling on non-point source pollutants in the vadose zone. J Soil Water Conserv 53:34–38

Doughton CG (2004) Non-regulated water contaminants: emerging research. Environ Impact Assess Rev 24:711–732

De Paz JM, Ramos C (2002) Linkage of a geographical information system with the GLEAMS model to assess nitrate leaching in agricultural areas. Environ Pollut 118(2):249–258

Galimont A, Candela L, Barón A, González C (2003) Seawater intrusión evolution in the in Inca-Sa Pobla plain (in Spanish). TIAC 533–541

Gelabert B (1998) Geologic structure of the Majorca Island western part (In Spanish). Colección Memorias del Instituto Tecnológico y Geominero de España, p 129

Govern de les Illes Balears (2005) Application of the directive framework for water politics in the Baleares. Executive summary of articles 5 and 6 of the water framework directive, Environmental council (in Spanish). Direccio General de Recursos Hidrics, p 198

Guimera J, Marfa O, Candela L, Serrano L (1995) Nitrate leaching and strawberry production under drip irrigation management. Agric Ecosyst Environ 56:121–135

IGME (2002) Report of the action programme on the nitrate vulnerable zone from an agricultural origin in the hydrogeological unit Inca-Sa Pobla plain (In Spanish). Instituto Geológico y Minero. Unpublished, p 18

Knisel WG (1993) GLEAMS: groundwater loading effects of agricultural management systems, version 2.10. University of Georgia. Coastal Plain Experiment Station, Biological and Agricultural Engineering Department, Publication No. 5, p 260

Lasserre F, Razack M, Banton O (1999) A GIS-linked model for the assessment of nitrate contamination in groundwater. J Hydrol 224:81–90

Lopez Geta JA (1998) The contamination of groundwater due to agricultural avtivities in Spain: the administration point of view. In: Seminars on groundwater contamination: a pending problem (In Spanish). AIH-GE, Valencia, 1998

Lucena J, Vadillo I, Rodriguez, Rendon M (2006) Spacial-temporal distribution of organochloradic plagacides in water resources of the Fuente de Piedra basin, Málaga (In Spanish). In: Lopez-Geta JA, Fernandez Rubio R, Ramos G (eds) Groundwater in Mediterranean countries. Igme, Hidrogeología y Aguas Subterráneas 17:143:152

Martínez-Beltrán J (1999) Irrigation with saline water: benefits and environmental impact. Agric Water Manage 40(2–3):183–194

MAPA (2001) National irrigation plan for the year 2008 (In Spanish). Ministerio de Agricultura, Pesca y Alimentación, Madrid

MIMAN (2000) Water in Spain. Ministerio de Medio Ambiente, p 607

MOPU (1987) Hydrologic plan of the Balearic Islands. Report no. 6: Hydrogeologic synthesis of the Majorca Island, central plains (In Spanish). Conselleria d'Obres Públiques i Ordenació del Territori, p 91

Ronen D (1996) Monitoring chemical processes and transport phenomena in the water table region of phreatic aquifers: review of a study conducted under agricultural land irrigated with sewage effluents. In: Candela L, Aureli A (eds) Agricultural threats to groundwater quality. IHP-UNESCO, IAMZ-CIHEAM and ETSCCPB department. Ingeniería del Terreno-UPC, pp 45–59
Acknowledgments
The authors would like to acknowledge the contribution of Mr. Baron and Ms. Gonzales (Balearic autonomous government) and the S'Esplet cooperative for their support in the ongoing research.
About this article
Cite this article
Candela, L., Wallis, K.J. & Mateos, R.M. Non-point pollution of groundwater from agricultural activities in Mediterranean Spain: the Balearic Islands case study. Environ Geol 54, 587–595 (2008). https://doi.org/10.1007/s00254-007-0853-0
Received:

Accepted:

Published:

Issue Date:

DOI: https://doi.org/10.1007/s00254-007-0853-0
Keywords